Instruction
Do a Barber in a specialized College or school. So you will get the opportunity to learn this business for free (if you get a budget place). In these schools you will have to unlearn from 2 to 4 years, depending on after which class will you do (9th or 11th).
A good alternative to vocational education can be considered as special courses for hairdressing. Their duration can be very different (from 3 to 11 months), it all depends on the Agency, which you proceed to study. Option to take courses will suit you if you study at school, University or already working. The schedule of these courses usually adapts to the students.
If you want getting a Barber shop a specialty to combine with a higher education, find a University that has such a faculty. For example, the profession you can study at Penza state technological University, or the Institute of international law, Economics, Humanities and management named after K. V. Rossinsky. For admission are usually required to pass exams in Russian language and history.
Because the profession of hairdresser is quite extensive and includes a variety of areas, ranging from weaving dreadlocks and pigtails, to trendy haircuts and color, attention should be focused on regular training and skills enhancement.
Initially, every student receives a basic level of knowledge of hairdressing. He is taught the basic techniques of men's, children's and women's haircuts, hair coloring and highlighting of hair, are taught the skills of weaving and the basics of stylistics. After completing the first stages of your training, the Barber can continue to evolve in a separate sphere.
Note
Very responsible attitude to the choice of agencies where you will be trained. Read more reviews, as some "teachers" my aim is to bring you as much money as possible, not to enrich knowledge.
Useful advice
For the beginning of his career to be sure in your abilities, you can get to work as an apprentice to an experienced hairdresser part-time. This will give you confidence and a little experience.
Advice 2: Where to study after grade 9
No need to wait for the end of 11th grade, to begin to learn the trade. After grade 9, a student may enroll in a vocational school, where he not only finished the training at school, but will be able to get a degree for future employment.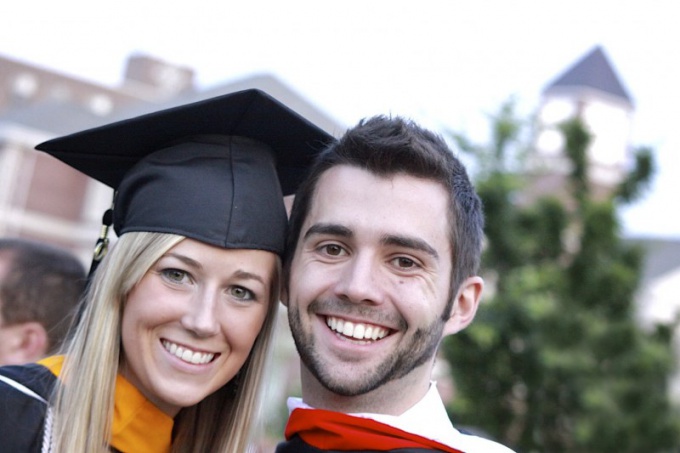 Instruction
Select the specialty that you want to. In secondary special educational institutions - the colleges - there is a wide range of professions. You can become an accountant, a paralegal, a nurse, even to teacher education that enables you to work in a kindergarten or in elementary school. In addition, there are training programs for working professions. After school and College you can finish high school, enrolling in special short training program or passed the General competition. Keep in mind that the period of study in colleges may differ depending on the profession - 2 years while receiving many working professions up to 4 years in medical or College of music.
Find the suitable College or technical school for training. Use the search on the Internet or purchase a collection of the entrant with a list of universities and colleges of your city. Call the admission offices of colleges and find out the conditions of admission of students. In most cases the training after the 9th grade shall be at the expense of the budget, but there are exceptions, so ask about the cost of training. Also find out the list and schedule of exams and deadlines.
If you want to go to College, find out whether College bound in the desired University partnerships. In some cases after the end of this College you will be able to enter the University on an abbreviated program, examinations. Also you will be able to read the items that you have already studied in College.
Note
Note that in contrast to the technical schools and colleges, training in a vocational school gives an opportunity to enter the short program in the University, as vocational school is an institution of primary and not of secondary vocational education.
Advice 3: When you can learn from the right
The number of cars on the roads steadily increasing, and this means that the number of people receiving law. Was previously common situation where fathers taught their children led almost from the cradle. It all happened in the cottages and in the fields of horticulture. Today such training is not common, and the question becomes more urgent: when you study law.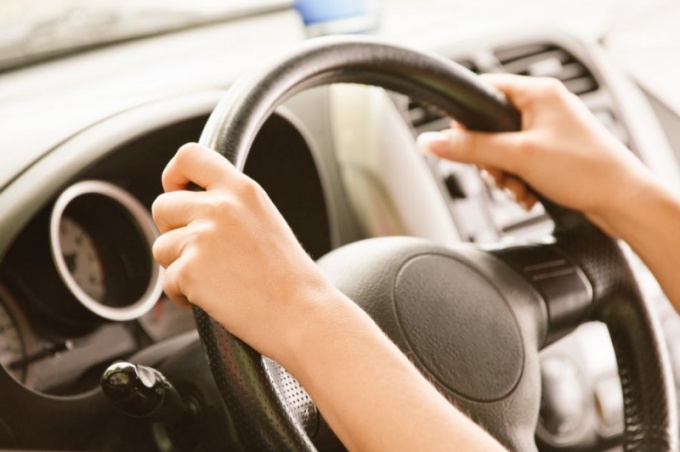 Obtaining rights to the vehicle (except bike) has quite a lot of questions. One of them concerns the age at which to begin training. The law on this subject quite emphatically and quite clearly indicates the stages of learning to drive.
An important role is played by the category of rights he wants to. Than it is more complicated, the more you need to know. For example, to operate a moped even 16-year-old, and the truck only by a professional.
When you are ready to learn
As for the theoretical part of the training, i.e. rules, traffic police, etc., no restrictions here. You can start at any time when the learner wants it.
By studying the rules won't be a problem. Books listing the main provisions and the traffic tickets are sold in all newsstands and bookstores. In addition, there are online tickets which are located on the Internet. And today, a huge number of apps for smartphones and tablets.
If we are talking about teaching driving, restrictions will be more. For example, to obtain the rights to the moped can from the age of 16. While the category of rights to a moped only stipulated in the government, so in practice it is quite problematic to receive them.
The traffic police claim that the early study of PDD it is useful even for small children. This will help them to start to navigate in space and do not violate the rules, for example, when crossing the road.
If you are going to drive a motorcycle, the rights can be obtained from 18 years of age. But to receive them will have to pass theoretical and practical examinations for category A. note that external training was canceled, so I have to go to driving school. Alternatively, you can learn at 16, but to the right still will be possible only after puberty.
The exam for obtaining the rights category is open to persons aged 17 years, but the rights to will be available only at 18. The training category is only possible in a driving school.
Training and examinations into categories of greater complexity, i.e. those that allow you to manage trucks and buses, can occur at any age from 17 years old. However, getting the right one will not be before the student turns 21. But to get the right category E, you need to have experience driving of category b, C, D at least a year.
Based on this distinction, the experts recommend to start training 2-3 months before the learner must be at least 18 years old (or 16 for those who want to drive a moped). So you can just make it to adulthood and immediately officially start to drive a car. Moreover, many driving schools may charge a fee for training too young students, making early learning economically disadvantageous.
When to study: summer or winter
Making the decision when to start learning, many people rely not only on age but also on seasonality. The most popular season is of course summer. It is believed that the warm period to study is easier, since it does not interfere with extra clothes, bright sun uplifting, etc., However, experts claim that there are drawbacks to summer as a period for driving instruction. First, it is the heat, not all training vehicles are equipped with air conditioning. In addition, the too bright sun can dazzle in the most unexpected moments. Thirdly, on a dry track quite difficult to master such important skills as the counter drifts.
Instructors also argue that the best seasons are spring and autumn when it is possible to train different skills in driving.