Why itchy head of the penis
Unbearable itching sensations in the genital area very difficult to endure. But above all, you need to find out why exactly was this "trouble". It happens that the penis itches from non-compliance with elementary rules of personal hygiene.
Often itching may be due to the action of external stimuli, such as: overheating, tight synthetic underwear or the influence of potent drugs for external use. If within several days the alleged causes have been ruled out and symptoms remain, you should think seriously.
Often the itching of the penis is accompanied by a rash, redness, irritation and the appearance of discharge, indicating the presence of any disease. The most common causes of these unpleasant sensations are various skin disease, pubic lice, genital herpes, candidiasis and other infections, sexually transmitted. In addition, the causal factors can be nervous disorders, allergic reactions, blood diseases, kidney, endocrine disorders, hepatitis and cancer.
How to get rid of the problem
Self-diagnosis and self-treatment itching is unacceptable, it can exacerbate the disease and lead to undesirable consequences. The correct and sensible answer to the question "why itchy penis?" can give only a specialist. In most cases the causes of these unpleasant sensations are easily detected through laboratory diagnosis. With the full examination can identify genital infections and chronic indolent disease.
Subsequent treatment will depend on the causes of itching, it should be carried out according to the assignments of the attending physician. For example, in milder forms of yeast enough use of the local use of candles or ointments. In severe course of the disease are assigned additional drugs that have an effect on the entire body. If the cause of itching of the penis will be dermatitis, the elimination of the irritating factor and the appointment of appropriate medicines will relieve the patient from discomfort.
In any case, when the itch is preferable to seek the advice of a dermatologist and visiting the doctor to refrain from scratching, so as not to aggravate the problem and not an infection.
Advice 2: What if the body itches
Intolerable itching of the skin can bring to a nervous breakdown, because it deprives a person of normal work, rest and sleep. But since the skin is only a reflection of the inner state of the body, often the cause of itching should be sought much deeper. However, one should not rule out skin diseases.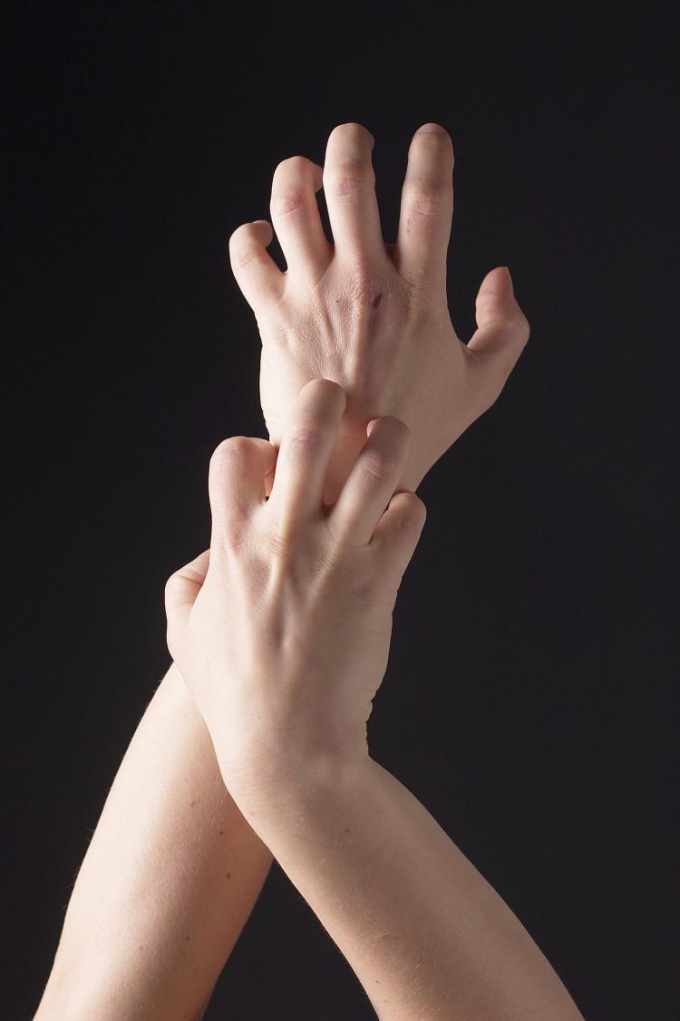 To get rid of itchy skin consider its origin as itching can be a symptom of skin diseases and manifestation of diseases such as jaundice, diabetes, vitamin deficiency, blood diseases, parasitic infestations, food poisoning. Respectively start the elimination with treatment of the underlying disease. Otherwise, the treatment will be temporary and short-lived result.


For skin itching caused by beriberi, and make your diet varied and balanced. Include large amounts of raw vegetables and fruits. Take vitamin-mineral complex combined and a separate iron preparation (iron with vitamin C, B9 and B12). A deficiency of this element can cause dry and itchy skin.


If itchy skin is related to its age (sagging, dryness, and violation of sebum), use funds to soften, nourish and moisturize. Apply as a cream and natural products: honey, milk, egg yolk, sour cream, vegetables and fruit. And that they are better absorbed into the skin, free of toxins and salts. To do this two times in a week to visit bath (steam room).


Be sure to drink enough water. Dehydration is a common cause of pruritus. In addition to water, drink herbal teas: nettle, peppermint, succession, calendula and chamomile. They are well soothe the skin and eliminate itching. Do not forget that the main treatment should be inside, because skin manifestations are only a symptom of internal health problems.


For help with itching, apply a local external treatments (baths, lotions and compresses) with the use of herbal concoctions and products of natural origin. For making dilute juice dill water (in the ratio 1:2) and wipe them sugasuga the surface of the skin. Also take warm baths with a decoction of nettles, or succession of celandine.


Because itchy skin can be caused by a disorder of the nervous system, carry out a complex of measures to stabilize the mind and strengthen the entire body: contrasting dousing with water, sun and air baths, exercise, proper sleep.

If itchy skin is accompanied by a rash on it, consult immediately to the doctor. Perhaps we are talking about an allergic reaction, parasitic infestation or infection. These diseases require medical supervision and medication.