Instruction
Easiest after a pedagogical University or College to find work in the specialty. If sad low wages - should consider options for the government to support those young teachers who are willing to work in the Outback. In some regions, for three years in a rural school can receive compensation equal to the first payment in the mortgage, or even half the cost of a small apartment in the capital region or region. In addition, after several years of practice in the normal school, you can go into a private or to become a lecturer in colleges or University.
You can use the skills that I gained at University, in addition to knowledge in education. For example, to become a tutor, which is important, as there is exam system. With a diploma of a teacher of a foreign language can do the translation, or choose the profession of a tour guide for visitors from other countries. Teacher or drawing can try yourself in the organization of workshops for adults and children. Teacher of singing and music is able to organize a Studio for those wishing to sing well in karaoke.
On the basis of teacher education can be psychological and to develop a career in this direction. Or to undergo special courses and found a job in the personnel Department. There are always need people who can train others. People with pedagogical education are often in demand as secretaries and personal assistants. Employers believe that they have especially increased organizational skills. And also that they have a high sense of responsibility, so after pediculata it is possible to become a social worker.
Finally, teacher education helps to work as counselors and educators in children's camps and sanatoriums. Also the teacher becomes an obligation of wealthy people who choose a nanny, housekeeper or caregiver for your child.
Advice 2: Where to go in the summer to work
In summer, the holiday period and seasonal work ads appear for temporary employment or part-time job. For this job, you can settle on a fixed-term or piece-rate contract. In this case you will reinforce all the social guarantees. Temporary jobs usually get students on vacation or those wishing to work part-time.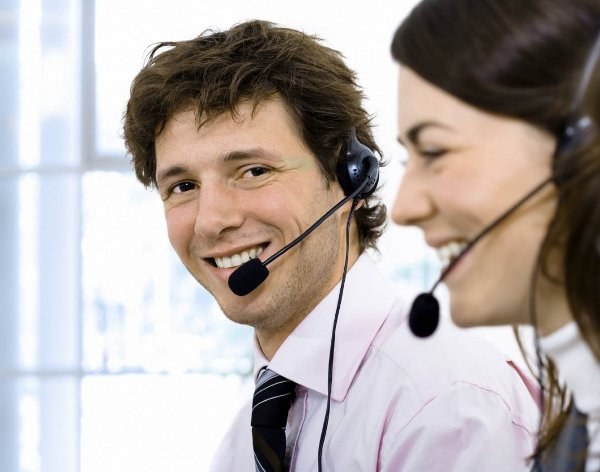 Instruction
Look for announcements about seasonal work on specific resources. Typically, temporary jobs begin to appear from late April and early may. Women and students are encouraged to work in a school and country camps, child development center caregivers and entertainers. This work will be of interest to future teachers and psychologists.
If you want to not only make money but also to live in nature, look for ads on the recruitment of domestic staff. Summer in a country house need gardeners and nannies that may live permanently with the children in the country. Such options are attractive by the fact that often, in addition to salary, is provided and full Board employee – accommodation, meals, travel compensation.
Take a walk in the Park. But not in order to rest and to find your potential employers. Summer begins the season of rides and we need people who are willing to work with operators and technical staff. Summer cafe are always ready to accept those who want to work without further extension. By the way, working in a cafe, suitable for combining. Because the main influx of visitors accounts for the evening, which means that you can take in the evening shift without damage to permanent work.
If you are fluent in foreign languages and computer programs, will offer his candidacy to the tourist Agency. In the midst of the holiday season they can recruit "in gain" on popular routes. While employment may be not only office, you can work as a courier, to meet and accompany groups of tourists. Those employees who demonstrate themselves and like the user can renew the contract. As is known, in the travel business the constant turnover of personnel.
Read the announcement on the recruitment of employees in real estate agencies. In the summer there is very hot season, especially in the Department of suburban real estate and land. You can offer to show the facilities to potential buyers. All you need to learn all the technical documentation on the house or land and, of course, to show of rhetoric, and persuasive.
Look to installed in your area tents with kvass and ice cream. As a rule, they immediately posted the ad that is sought by the seller. This work does not require any special skills. You only need to do a medical book.
Charities and volunteer organizations for the summer inviting caring people to work with orphans in special camps. Going to a visiting group of volunteers who conduct free time, doing some kind of art, sport, organize holidays. All live in the camp or a private home. This is a very interesting experience for those who want to start working in the field of charity, meet new interesting people, to share their skills in contacts with children who need attention.
Advice 3: Where to go after College
College graduates receive higher education, it seems that they are all ways-roads. Indeed, options — but where to go after College is really quite a lot. The most important thing is to choose the right, then to nothing to regret.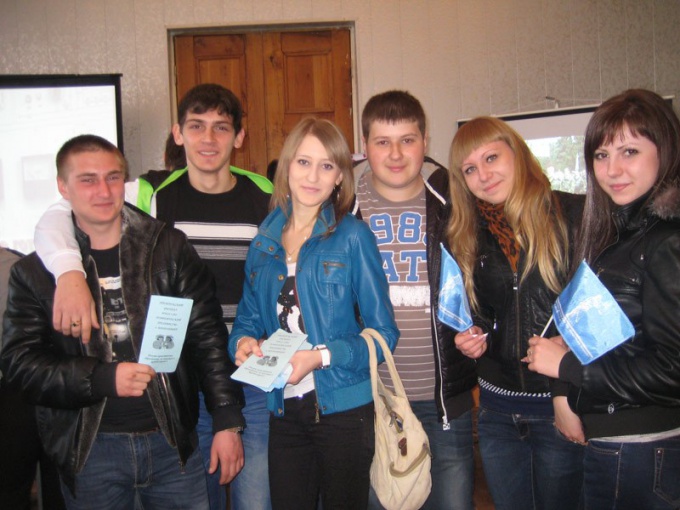 Instruction
The easiest path after College to continue studying at Institute or University. The only negative — the one who graduated from College is likely to take the first course. That is, to learn it will be all five. And even six years. Higher education institutions that accept College graduates immediately to join the third year is extremely small. Although in the past it was quite a common practice.
And after College you can go to work. Some employers are taking great pleasure for graduates of colleges, technical schools and vocational schools. Employers do not mind that College graduates have no work experience. According to them, all the gaps can be filled practical activities. According to statistics the easiest to get a job graduates of medical, economic and legal colleges. The rest is more complicated, but this does not mean that finding work is impossible.
It happens that the person who graduated from College, one specialty, understands that is not his soul to a previously chosen profession. That is why this College graduate is usually looking for high school that would fit his current interests. And continued his studies at already interested in his specialty. For example, graduated from the medical College, and continued education on the economic part.
Some graduates of prestigious colleges for some time remain in their school. For example, as laboratory assistants. This is done to make people more engaged in practical activities. And this, in turn, are then useful either at the Institute or at work.
Oh, and finally, the most unwelcome option for most College graduates male is in the army. But those who are not planning to enroll in a University, usually comes to serve in the armed forces, and after the service gets a job.
Advice 4: Where to go after College
College graduates already have a profession and can work in a number of organizations that do not require a higher education diploma. But concepts such as career growth, salary increases are often not available to those who received education only in College.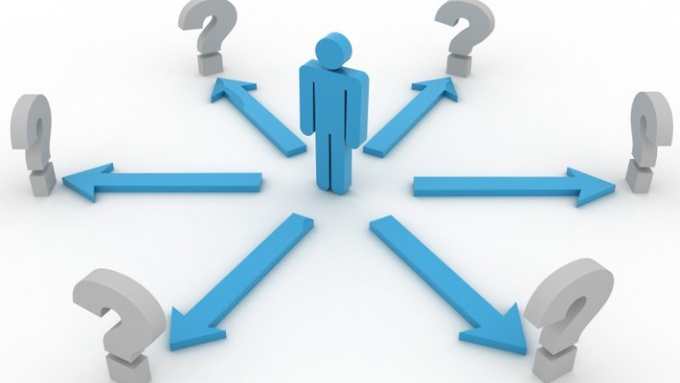 You will need
- the directory or the Internet to search for universities;
psychologist to conduct career guidance;
reviews and publications about universities.
Instruction
Determine the direction that will be dominant in the choice of future profession. There are a number of universities willing to offer the graduate College the abbreviated educational programme within three years. This option is the best because you can continue education without loss of time, spent on College education.
Find state universities that allows you to continue College education. Perhaps these are close to the residence. In this case, it will be possible to avoid a big move and get an education close to home. This is a great advantage since you will have the opportunity to combine education with part time job, as do many College graduates.
Decide what form of higher education. Absentee or part-time, she evening, will allow to combine work with training. In this case, can maintain a stable income and not to lose the place at work. If received a College education does not meet the needs of the graduate, if you want to get another PhD, it is necessary to follow a different model of College choice.
Refer to the psychologist of the College. It so happens that a profession that was given a College education, not like a graduate. To decide where to study after College, to help career guidance that young people can take in advance of delivery of the final qualifying work. Often the results can really change a life and give the opportunity to go a new way. However, the recommendations of the psychologist is not always necessary to follow if you have your dreams or goals that you want to go.
Read the various statistical surveys, it will help to know what industry there is a shortage of specialists. This approach will help to obtain marketable skills and not remain unemployed. However, to learn to run on a specialty that requires knowledge and skills that have no abilities, don't, success will not. It is better to choose another profession - such a direction, in which most fully reveals the personal potential.
Find out what universities are in the chosen specialty. It is recommended to read the reviews about the agencies so you can get accurate information about the quality of education, qualification of teachers, the value and demand of specialists, released by a specific University. Monitoring of universities will help to cut educational institutions are not characterized by honesty.
Apply to that University where you can not re-take the exam, this is an option. Or try to pass exams in several universities that meet the necessary requirements.
Note
Please begin to choose where to go to study after College to get ready for the entrance exams.

The receipt for the short form of learning does not mean that the student will enroll directly to the 3-year is a serious violation that will result in the expulsion of the student and the punishment to the University. Successful admission to an abridged course of training will culminate in the adoption of the applicant for 1 year condensed programme of study.
Useful advice
Choose only state universities, because only this institution can receive a quality education, which will be useful later in life.

Before you pay for training in a commercial educational institution, verify the reliability of the University and integrity of the founders.