Special item


Physical education teacher and his lessons different from other school subjects. After all, physical education classes should contain useful and fun at the same time.

The teaching profession in Russia is not uncommon. Choose, both women and men. Despite this, the labor market demand for specialists of this industry is not falling and the profession of physical education teacher, according to polls, is quite popular.

To work in the profession "teacher of physical culture" graduate school, graduated from 9th or 11th grade, you should enroll in College or a normal University for the corresponding major, for example, "pedagogical education profile "Physical culture", "pedagogical education profile "life Safety and physical culture, etc. Although, if you finish College, get a vocational secondary education and decide to link their lives with school, you will only trust primary school pupils and high – middle level. Because, most likely, still have to finish the advanced College for higher education in the same specialty.


Who will take the PE teachers


The profession of teacher of physical culture choose should be physically healthy and strong boys or girls, as the physical training should be at the teacher for physical education at the highest level. Frequently teachers of physical education become young men and women, from childhood interested and involved in sports.

The duties of the physical education teacher includes lessons, documentation (filling a class-book, both paper and electronic), to participate in the final certification, training in relevant courses at least 1 time in 5 years, replacement of temporarily absent physical education teachers, etc.

In this profession there are opportunities for career growth. Physical education teacher always may engage in paid employment in mugs and sections. There is a possibility not to go to work in the youth sports school.

The physical education teacher must be skilled in team building, because the class during the lesson should become a team or two. In addition, a heightened sense of responsibility, because it has a high level of injuries, because the observance of safety in PE is the primary goal.
Advice 2: How to become a teacher
Do I need to have a teaching degree to become a teacher? Serving teachers?
In order to become a primary school teacher, it is enough to enter normal school after the 9th grade and successfully finish it. To teach in high school, one school would be enough - need higher pedagogical education. The majority of teachers in schools and kindergartens, have a special education. The easiest way of obtaining teacher education – pedagogical Institute, but, fortunately, this path is not the only one. Having graduated from any higher institution, the graduate is eligible to teach in other educational institutions that are 1-3 levels of accreditation. For example, programming specialist may go to work in a school as a science teacher.



If you are just want to become a teacher in the school, and aspire to teach at the University, you will have to finish graduate school. There are occasions when teaching does not require any academic degrees or diplomas of prestigious universities – you just need to own thoroughly on the subject I would like to teach. Often, as students, some professionals work part time tutoring, helping students or classmates lagging behind in some subjects of the General course. Here can be anything – mathematics, chemistry, physics, foreign languages, it all depends on your preferences and skills. As you achieve success in your chosen field a part time job can develop into a major profession – after all, every new student helps you to gain valuable experience, to improve, to master modern teaching methods. In the future, it can also help you when applying for any prestigious specialized courses.



You can go the other way – become a business coach. To do this quite simply seek to expand their professional opportunities and also to acquire additional skills and not be afraid to try your hand at a new career. Often business coaches be employees, which the user instructed to share the secrets of their successful work in the company of their colleagues. Sometimes this activity becomes their main role.












Advice 3: How to work as a elementary school teacher
To work as a elementary school teacher need to have special pedagogical education: secondary or higher. Additionally, the teacher must love children and possess excellent organizational skills.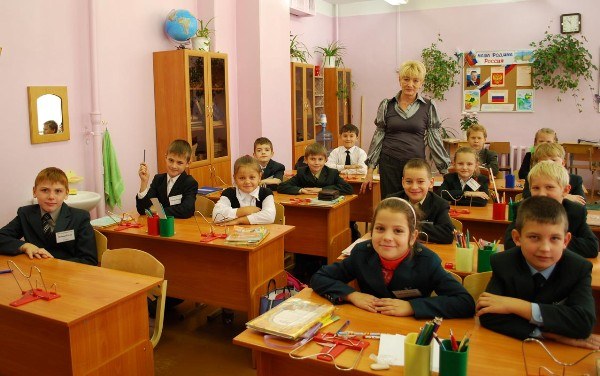 Primary school teacher is both a teacher, a psychologist and educator. It is from the teacher of initial classes depends largely on the formation of student's personality, his attitude to school and attainment.
Primary school teacher should possess such qualities as love of children, excellent communication skills, erudition, ability to interest students in his subject.
Education, which entitles to work as a elementary school teacher
To secondary teacher education in the specialty "primary school Teacher" is possible after the course in a College or technical school. On the basis of 11 classes, the training period is 3 years on the basis of 9 classes – 4 years. However, practice shows that secondary education does not guarantee employment, so graduates of technical schools and colleges usually enroll in Universities. The first level of higher pedagogical education called the bachelor, where training lasts 4 years. Training at the second level – the master degree lasts for two years.
The third level of training – graduate school, where the training of the teaching staff for teaching in higher education.
Higher education gives graduates the opportunity not only to become a primary school teacher, but also to do a good administrative career. The teacher can "grow" to the head teacher or school Director, to move to a senior position in the city or district Department of public education.
How does a primary school teacher
The teacher carries out the upbringing and education of their students in the educational program, organizing children's rest and leisure, together with the children involved in the preparation of school entertainment events. In addition, the teacher conducts lessons in the place of absent colleagues, engaged students, involved in social work, conducts the necessary documentation.
Future teachers are not in the least interested in the question, how much does a primary school teacher. As in any other profession, the salary of a teacher depends on a number of factors: experience, category, load. In different regions there are additional payments to teachers from the local budget. Therefore, the teacher of initial classes can get 8-10 thousand rubles, and 20 to 25, and even more. Traditionally, the higher the salaries of teachers in Metropolitan areas.
In addition to the school teachers of primary classes will always take a job in a different preschool.