Instruction
The position of tourism Manager can combine a variety of functions. The bigger the company, the narrower the scope of responsibilities of each employee. The company-tour operators suggested options work on the formation of agent network in the regions and travel agencies staff most of the time communicates with clients directly.
The beginner should consider a large company – there are often open
jobs
. Maybe you should start with a lower position, having worked, for example, as an assistant Manager or trainee. Unfortunately, most trainees don't receive a salary – they work only on interest or experience.
If you want to become a Manager, don't settle for the post of courier. Staying in the status of an Intern or assistant, you learn the necessary skills to communicate with clients, work with objections, picking rounds, learn a special computer program at the time of booking. The courier most of the time outside the office, and the chance to enhance their skills almost does not matter. In addition, the line indicating that position is unlikely to decorate your resume.
Select the appropriate jobs and send them at the specified address to your CV with obligatory indication of the position for which you are applying. Good idea to include a cover letter and your photo. After a couple of days after sending, call the company and ask whether your paper.
Preparing for the interview learn everything you can about the company you want to settle down. Visit her website, check out the program, read the customer reviews. Nice to see other sites dedicated to tourism. Conversing with a representative of the employer, be sure to mention that you found out.
During the interview, behave as polite, do not argue with an opponent. Note that correctness, non-conflict and confidence – important qualities for a future Manager on tourism.
If you offered to pay less than you expected, find out what conditions and when can you count on its growth. * Do not inflate requirements, if you have no experience in the field of tourism. To dictate, you must have your base and some practice. But in a year you will be able to qualify for more – in this company, or its competitors.
Advice 2: How to get a job in travel Agency
The interview when applying for a job is always a very delicate moment. Especially if this is not the first attempt to get the desired position. The main thing to understand that you are a confident and knows his business.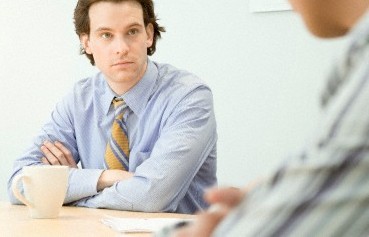 Instruction
When applying for a job in a travel Agency , it is necessary to prepare in advance, think through the questions that you asked, and the answers to them. Be prepared that the questions will not only cover your specifics, but to test stress resistance, ability to work in a team.
Make a summary. It should contain all the necessary information about you. Fill in your personal data, address, and contact numbers, marital status and place of previous work. Left after the conversation, the summary will not remain without attention because this indicates your seriousness regarding the position of readiness to the working process.
When forming first impressions important in recent years is the visual factor. If superficially nice person, and working with him will be pleased too.
Try not to be too pushy, but too modest and too quiet to be not worth it. Differently from other applicants you simply do not notice. Standard requirements for positions in the tour company experience in tourism, industry knowledge, ability to work in the system of master-tour, knowledge of the basic travel technology, English language – a level sufficient for keeping business correspondence and communication with partners. Significant when applying for a job are also personal qualities – kindness, care and accuracy.
Try to show your attitude to work, commitment to professional development and how important the job is to you. And you certainly occupy a desired position and will move from the status of the applicant in the status of the employee of the travel Agency.
Advice 3: How to register a travel Agency
Currently, travel companies appear like mushrooms after rain. And rightly so, because the opening of the travel Agency does not require large investments. The main thing is to stay - afloat: according to statistics, after two years is only 10% of newly opened companies.
Instruction
Before you open a travel Agency, remember that in the Russian market there are two types of such companies: tour operator and travel agent. The formal difference lies in the fact that the tour operator forms a tourism product and the travel agent sells it for a Commission paid to the tour operator. Agency activities are not subject to licensing, as these companies act as intermediaries between the tour operators, organizing the rest, and customers purchasing vouchers.
To register a travel Agency, it is necessary to register as legal persons, to find suitable premises, to enter into contracts with tour operators, hire staff and advertise. In General, registration of agencies is practically no different from creating any other legal entity.
Much more complicated is the case with the registration of the tour operator. To do this, you, as a legal entity must have financial security in the form of the contract of insurance of a civil liability or a Bank guarantee for the amount for tour operators in international tourism - 30 million rubles, and inbound tourism is 10 million rubles on domestic tourism – 500 thousand rubles. However, this does not mean that this amount must be in your account. You only need to insure their activities on that amount. The insurance rate is about 0.4% per year, i.e. for international tourism - 120 000 rubles. Information and the tour operator entered to the Unified Federal register of tour operators.
Check the travel company will be 6 to 12 thousand rubles depending on the region and the complexities of paperwork. Some entrepreneurs in order to overcome the starting problems, prefer to buy ready business. Be prepared for the fact that ready for a travel Agency you will be asked from 1 to 1,5 million roubles. In principle, it's not so much the amount, but it allows you to purchase a business with established commercial, office, client base.
Remember that the organization of work of the travel Agency connected a large number of legal matters requiring the attention of specialists since its opening. This statement of account and document management, drafting of agreements, tax schemes, defining the procedure of interaction with clients, etc Therefore, carefully analyze the tourist market, find out all the nuances of its existence, hire qualified staff, and in the event of any doubt, seek the advice of to specialists on legal and financial issues.
Advice 4: Where to get a job without education
Education, even unfinished or a special medium, has many advantages when applying for work. But people who have not received it, do not worry. In recent years employers have started to pay more attention to the potential employee and not on the crust. You only need to prove that you will faithfully work.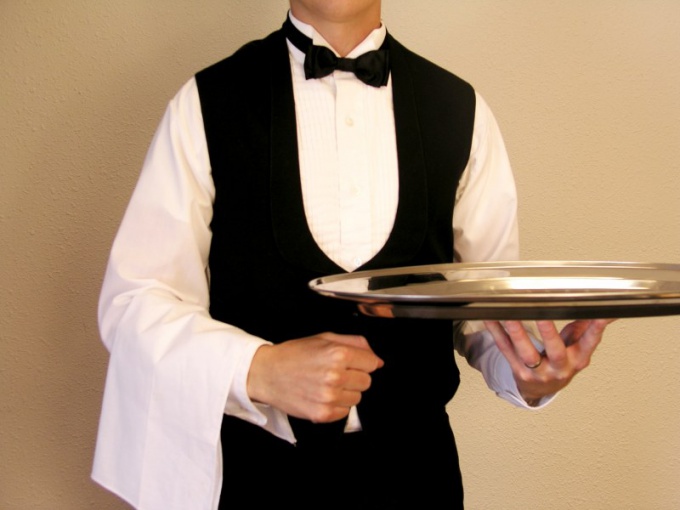 Even if you have no education, you can earn large sums of money. This can be done in two ways. Either work up a sweat and do all the workthat comes along, or to build a career. He and the other option requires a lot of effort. But without labor to earn money is impossible. And if you want to get a decent salary, you will have to act. The first option. In the labour market there are many jobs that will take anyone, even without education and experience. Of course, every town has its organizations engaged in hiring employees. For example, if you live in a city by the sea, you can get a fisherman or a sorter seafood. This is quite a difficult job, but she is paid very well. If your city is under construction, you can get the handyman, porter or cook. For finishing work also requires people. Painters, for example, often take without any experience. In some spheres of trade, sellers get a good patch. They fold out of a small salary and high interest rates. Of course, much depends on the employer. There is a risk of not getting earned. But if you get a solid company, you will have a good chance to succeed in life. The more expensive the product (service) that you want to sell, the higher the income. To make money the second way, will take time. First determine the position you would like to obtain. It can be any of: programmer, head of Department, accountant, engineer. Now select a few large organizations in which there are positions, even if not free. Sit in one of the companies for any job opening, even the most prestigious. In many places need operators for telephone, secretaries, maintenance workers and managers. Over time, you have to prove that they can work whole heartedly. Not be amiss to show your good learning. Get as much information as possible about the job on which you plan to work in the future. If you put enough effort after a while you will be able to build a career in this organization with absolutely no education. But remember that everything is in your hands. It is not necessary to commit acts about which you may later regret.
Advice 5: How to get a Bank job without experience
Work in the Bank is still considered prestigious, although Bank salaries are not always high, especially at the starting position. Without experience of working in the Bank can get entry-level positions - customer call center, teller, sales Manager of banking products, assistant financial analyst.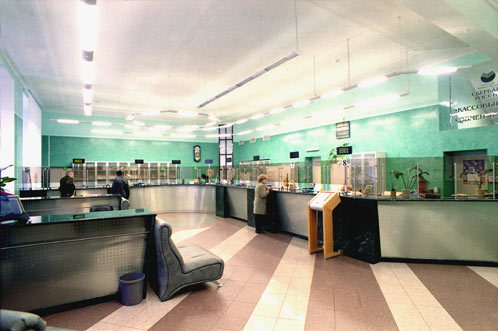 Instruction
The easiest way to get a job in Bank in high school to start an apprenticeship in a Bank's call center. Experience in a Bank in such a position, of course, desirable (because you will have to tell me over the phone about Bank products), but not required. Important to stress, good diction, competent speech, basic knowledge of Finance and banking. To look for a job can be a course from the second. Subsequently, with further education in Finance, you can go to the more "intellectual" position, the more that something about the banking products and the specifics of the banks you already know.
graduate or undergraduate can get a sales Manager of banking products. As a rule, the experience of work is not required, important communication skills, stress resistance, ability to find common language with clients. About the banking products specialist will talk to the Bank (provided that he knows something himself).
No
experience
work to get to the Bank and in other positions, usually in large banks always open a lot of the initial position. The main condition for gainful employment is a good
summary
. Of course, no summary
of experience,
work to make difficult, however, instead
experience
fit the description of educational practices (especially if they, too, were held in a
Bank
), the emphasis on a good education and is important for the Bank employee's personal qualities (stress, thoroughness, commitment). In addition, many banks require applicants good knowledge of the English language - at least at a conversational level. Especially, this knowledge may be required in Western banks.
Aim to get a job in the Bank, start with compiling a summary and analysis of current banking jobs. Without experience it is easier to get a job in a big Bank because there are more vacancies. So you should start to send a resume to the big banks. It is important to apply for any one selected position in one Bank, and not on any vacancy for candidates without experience of work, because the desire to get it for a specific job will demonstrate your dedication and desire to work in a particular area of banking.
Advice 6: How to get a job
Usually job search the man starts ahead as soon as he decided that the work does not suit him. But it also happens that I had to leave earlier than he expected. In this case he needs to quickly get a jobto feed my family. You cannot grab any jobyou can get. If you are a specialist, just look for a place that meets your requirements.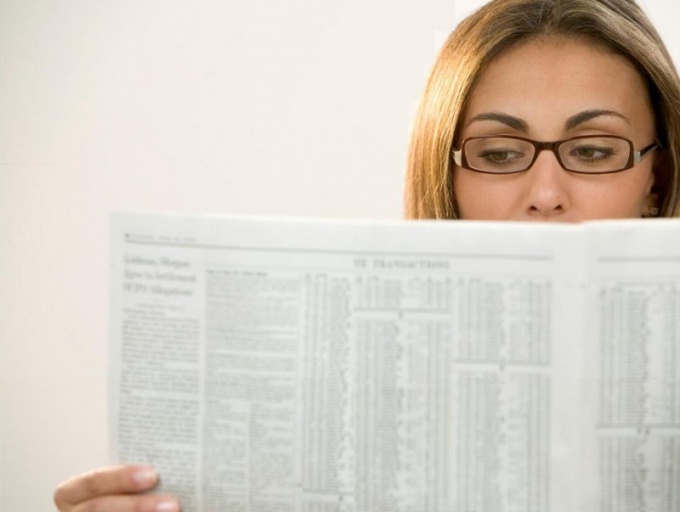 Instruction
View all vacancies which are placed in the media and on the Internet. It is likely that at this point at some company has a demand for a specialist of your profile and experience. Talk with friends, especially those who work in large enterprises, there is a natural process of staff turnover associated with the retirement, permanent.
Contact a good recruitment Agency. Reputable recruiting firms that have long-term contacts with employers, don't take money from job seekers – search they are paid employees of the enterprise. Some of them spetsializiruyutsya on the selection of certain professions.
Write a good summary, which primarily draw the attention of the employer. This is your real chance to quickly get a job. It should be succinct, no "water" and irrelevant facts. If you are applying for a particular position, give it more attention to those professional skills that will be in demand in the workplace.
Prepare for the interview. Dress to your whole appearance gave the impression of seriousness and reliability. Arrive at the interview on time. At the interview, demonstrate belief in yourself and in your capabilities. Upon entering the office, sit down on the offered chair in a relaxed posture, speak confidently, and try to just directly answer the questions. If the question took you by surprise, do not panic, quietly consider the answer. Do not interrupt the interlocutor, wait until the end of the question, then start talking.
Useful advice
If you are interested in the proposed work and your skills match those specified in the job, in the first stage agree to any salary, of course, if it will allow you to maintain a minimum level of subsistence for your family. Higher wages will follow as soon as you manage to prove that you required for the company specialist.
Advice 7: How to get a job in the Bank
In fact, to get a job in Bank is not as difficult as it seems. You will be required to Express their wish and to show some perseverance in his quest.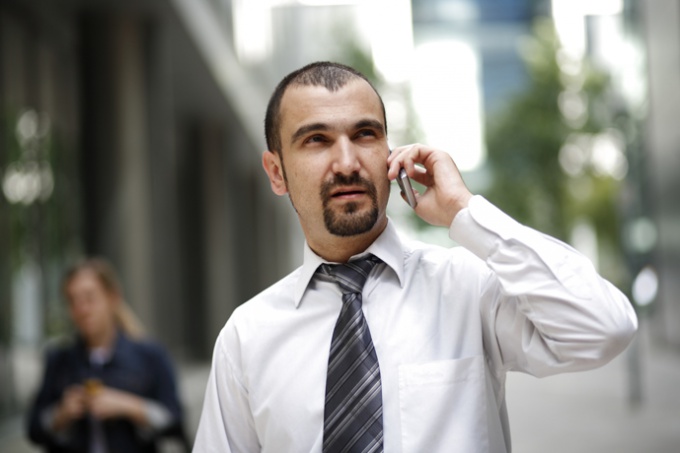 Instruction
Easier to get a job in Bank, if you just finished high school, than in the case where you already have some experience in different places. The staff involved in the selection of personnel, much better perceive the yesterday's student who dreams to get a job in the Bankto make relevant career than the person for whom the Bank is just another employer, something better or worse than all previous ones. Of course, this does not mean that if you haven't worked in the BankAh, you go and take: a lot depends on the situation and the position for which you are applying. Thus, if you are looking for a job in Banke, the main criterion for employment is not work experience, and you have higher education.
If you are a student of last courses of higher educational institutions, you can take the first step for employment in the Bank, having in this internship. And although at this time you will perform the duties of a trainee assistant, doing only paper work, however, you will learn how to work the Bank from the inside, how the staff behave, how we communicate with customers on any regulations based work. During the practice you may see what jobs are open, and get a chance to negotiate for employment immediately after graduation.
If you do not have economic education, your chances to get a job in a Bank will still remain. The fact that any Bank is not only the front office where client meetings are open two or three cash window, and the professionals engaged in registration of credits and deposits. The Bank is also back office support which is not as obvious but no less important. To back-office employees include accounting, it staff, appraisers, lawyers, security officers, employees of advertising departments, employees of the utility unit and a lot of other people. As you can see from the title of their positions, economic education is necessary, not all of them. So, again, the main thing is your desire to get a job in the Bank.
Advice 8: Where to get a job in 17 years
After graduating from school, young people are thinking about how to begin to work, even if they are already enrolled in any special school. To combine work and study impossible even for those who are enrolled full-time. Many employers offer jobs where you can get and at the age of 17, and it does not require any special skills.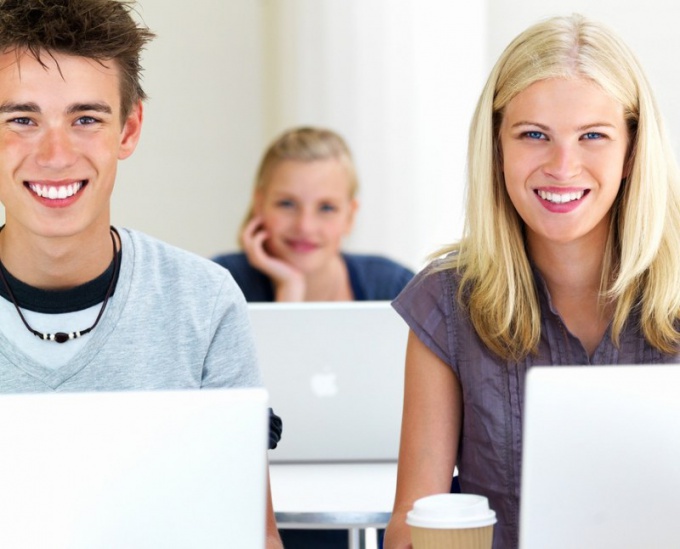 In the big cities to find work, of course, easier. Always demanded yesterday's schoolchildren, where we need couriers razvozyaschim ordered items or business documents. This job is convenient because you will not be rigidly tied to the workplace and can emerge when you have free time. On the same principle of presence in the workplace organized and work promoter. But of course the earnings of a person employed on a permanent basis will be much higher than that of someone who participates only in the stock.


Contact your employment office in your area or specialized labor exchange. These organizations accumulate demands of employers, and you will be offered the available jobs.


Today, high school graduates almost everyone is familiar with the computer. Try to get into the organization, which translates his years of documentary archive in electronic form. For example, some time ago, the high school students and those over the age of 17, was invited by organizations such as BTI, to work on the creation of a database available in the settlements of buildings and structures. In such an organization, you can also try to get a job just by the operator.


Youth after school and take a job in food service establishments – posudomoya, cleaners, waitresses. Of course, this work is physically demanding and often it is required to perform in later in the day, that may not suit those who in the morning will need to go to classes at the Institute.


If you are studying, contact the HR departments of those companies that fit the profile you receive education. The law students you can try to get a job in a law office or the courts. You will get an idea about their future profession and, in addition, will be able to take care of the place where will be your production practice.


Always need insurance agents. Call and contact your insurance company. After a few days of training, you will pass the exam and begin working at making policies. In this area you will have real career prospects provided that you will be able to work productively with clients, it turns out far not at all.