Instruction
The easiest way to attract customers - "word of mouth". Opening a travel Agency, please report it to friends. Part of the come to use your services.If customers are satisfied, they will recommend the company to friends because people use the services of the same travel companies. For several years, you will form a group of regular customers.
A cheap and effective way of attracting customers in the travel Agency may be contextual advertising. Typing in the search words, or otherwise associated with recreation and tour search, users will see the site of your Agency.Order website promotion through one of the companies specializing in contextual advertising. Often these services are provided by freelancers.
Create groups in social networks and blogs that will be posted interesting and attractive offers. Attract users who are interested in tourism. This can be seen in their list of interests. It is important that someone is constantly, almost 24 hours a day, looking through these groups and blogs, answering comments, giving advice, inviting new customers.Analyze their requests, because it can give food for thought on new ways of attracting customers. Some travel companies offer great discounts. Is it worth it to become one of these companies? Go the other way: let them know you have a new interesting itineraries for sightseeing tours.Customers think that the proposals of travel agencies differ mainly in price, not content. Prove that it is not.
Work on the name of the travel Agency. Not all attach to the naming of great importance, but the title works on your perception all day and night.Some of the travel agencies named corny. As a rule, anything with the prefix -round. If you create vivid, memorable name, this will give you an advantage.
The attractiveness of firms for clients sometimes depend on its location. It should be easy to drive - both by car and by public transport. If the travel Agency is in the courts, draw arrows on the pavement or hang signs on nearby houses that you can be easy to see. This also applies to firms that open in residential areas.Don't be afraid to arrange the travel Agency where she has competitors: the choices made by the people of the tour is that they usually visit at least 2-3 companies, to choose travel. Well, if your firm will be surrounded by their own kind.
Advice 2 : How to promote a travel Agency
Newcomers and professionals in the tourist industry are constantly looking for new ways to promote their business. They usually use the Internet, your contacts, and use other creative methods. So what should you do in order to successfully promote the travel Agency?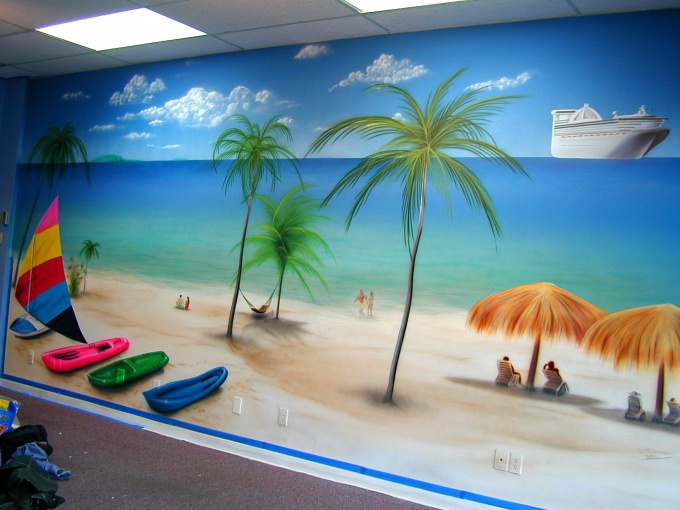 You will need
- the advertising budget;
- slogan, name and logo;
- access to the Internet.
Instruction
Clearly identify your target audience. Have a clear idea on what class people are the target of your tour. This will fundamentally depend on your success. If, for example, your firm is located in a residential area, then your target audience will be families who want to relax on the coast. Use mainly the mechanism for local marketing, i.e. work with those people that are close.
Create a memorable logo for your travel Agency and plan an advertising concept. Always remember that people are most vulnerable to the sonorous name of the brand. It is necessary to untwist! Despite the fact that you will be advertised everywhere, you need to think carefully about the name. So the first thing you do you create a name and logo.
Start the website of a travel Agency. He's not worth a lot of money nowadays, but is the hallmark of any organization. Update your site with information about the company as often as possible and add useful things to your audience. The site should have a clear structure, to be informative and easy to use. No need to place advertising for other companies.
Study thoroughly the performance of your closest competitors. Definitely explore the work of firms that are near your office or in one area. Ask the third party why customers go to this Agency, what is their advantage over you. Then work on weaknesses in your organization and offer your customers more favorable terms. Different from others, bring something new.
Make your advertising budget after you complete the previous steps. If you have insufficient funds, but you want to attract many customers search the Internet for free ways of alerting the public. Fortunately, now such methods of great many. After the first profit run an advertising campaign online in Yandex-Direct. Will also buy advertising space in the city: piratage, message boards, posters in public places.
Note
You can in the beginning do not invest heavily in advertising. But then still it will have to do.
Useful advice
Get promotion of your company to all their friends and acquaintances.