Instruction
If you want to get rid of the answering machine, contact the service center of your mobile company. This is often the most sensible and convenient way, it allows to disable unnecessary services. Come with a passport and refrain from answering, disconnection will be performed free of charge. In addition, you will be able to find out what other chargeable services are connected to your SIM card. It is possible that you will find some more junk possible, standing you a lot of money.
Use mobile assistant. For MTS is the number 0890, Beeline – 111, Megaphone – 0567. Call the desired number to the operator and ask
to turn off the answering machine
. Wait for confirmation of your request.
Dial a special code to disconnect from the service. For each operator it is your:
- MTS - ##002# and then call button;
- Beeline - *110*010# and then click dialing
Megaphone - *105*602*0# and then call button.Your phone should come message from the operator stating that the service was disconnected. If the query remains unanswered, please call the operator directly.
Login to the website operator. The registration procedure will not take very much time, but after it you will be able to control your phone: select the desired services and to refuse unwanted. Enter your phone number and see what opportunities there are in this SIM. You will get complete information on services and may decide to refuse answering, if you know all its properties.
Some operators, such as Life, automatically connect the answering machine when the caller turned out to be outside of the network. This answering machine can be configured using the following codes:
- Full off - ##002#;
- **67*5100# - enable auto-reply only if the line is busy;
- **62*5100# - call forwarding if you are offline;
- **21*5100# - divert all incoming calls.
Advice 2 : How to set up your Voicemail
Voicemail
is a convenient and essential communication services that will help you out when you won't be able to pick up the phone or your phone is turned off. Thanks to "Voice mail" you will always be in the loop, because your family and friends can leave you a message, to listen to you at any time.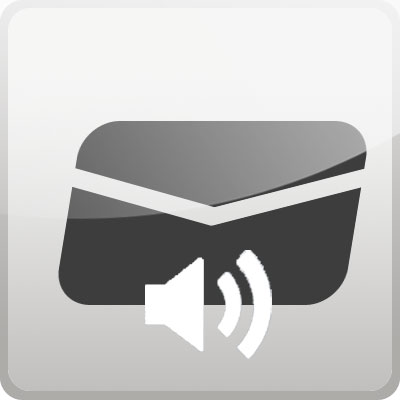 Instruction
"Beeline" offers its customers a service called "Answering machine". With it, other subscribers can leave voice messages for you if you can't come to the phone at all or are out of network coverage. To activate and set "auto answer" is possible by means of USSD-request on number *110*014#. To listen to received messages at any time, just dial on your mobile shortcode 0600, and then press send call.
You can enable the "Answering machine" users can virtually all tariff plans of "MegaFon" (except for tariffs "Telemetry", "light" and some others; the current list of these tariff plans can be found on the website of the operator). The connection is made one call to number 0500 or by contacting technical support to subscribers. In addition, you can activate "Answering machine" and possibly on the website of "MegaFon" through "Service-Guide". Connection will cost you 10 rubles; for the use of Autoresponder operator will charge your account 1 ruble.
The company "MTS" in addition to the voice, and also provides a text answering machine. Instead of a voice message, you will receive a notification in the form of SMS messages. In order to activate this service you need to send a message to the short number 3021.
Advice 3 : How to work the machine
"Answering machine" - is a convenient service because it allows you to always stay connected and not miss important calls and messages. The service is available for connecting several subscribers Russian operators.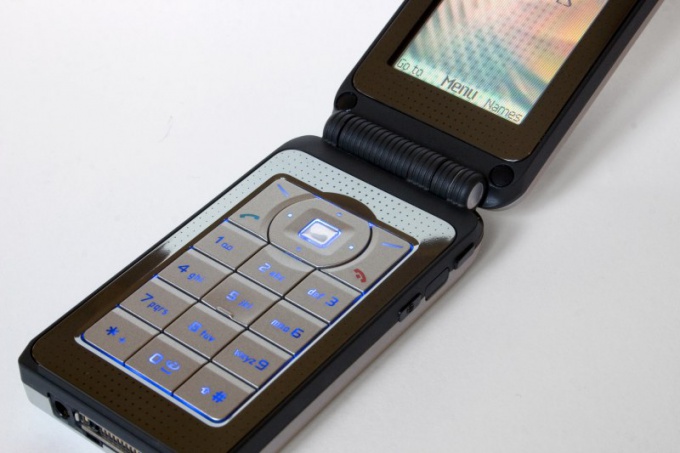 Instruction
One of these operators is "
Beeline
". To connect an answering machine, dial USSD-request *110*014# and press the call key. Each time the service is activated, if you do not lift the handset within thirty seconds or if you will be out of reach. If necessary, callers you can leave a voice message. To listen to him call a short number 0600.
The company "Beeline" there is a system of self-service. With its help, customers can manage the services (to connect them to disconnect at any moment). This includes the answering machine. To login go to the website https://uslugi.beeline.ru. Retrieving data for authorization is available through the USSD-command *110*9#. The operator will give you a password and username will be your phone number. Note: it should only be given in ten-digit format.
If you are using the services of MTS, then you will be able to connect the service "SMS-answering machine". It will help when the caller will not be able for some time to answer the message or phone call. When you activate it you will need to set the text of the reply SMS (i.e. the one that will receive the rest of the subscribers have not received your response). To do this, send it to a number 3021.
It should be noted that not all users of MegaFon are connected answering machine. These include clients such tariff plans as "light" and "Telemetry" (a current list is available on the official website of the company). All other subscribers can use the service via a call to the number 0500 or self-service system "Service-Guide". Besides, you can always ask for help in the cabin of the operator. The cost of connecting voice calls and subscription fee for it will depend on the tariff plan of the client.