Instruction
The novice diver should learn to breathe through the mouth. The breath should not be frequent, but rather deep and calm. Before diving under the water in the lungs must recruit the maximum amount of air and completely relax. You must breathe with your belly, exhale the air completely, not leaving it in the lungs and get fresh with the next inhalation. After each inhalation and exhalation should pause. To hold the air you need through the expansion of the chest, many people make the mistake of blocking the exit of air with compression of the larynx.
In addition, constantly don't try it under water, breathing exercises can be successfully carried out, lying in bed at home.
To increase the time of stay under water you must try not to waste your energy. It does not it is worth the effort to dive and not to do superfluous motions, and just hold onto any ledge with his hands. In the pool the role of the protrusion can play the ladder.
Every time during a breath hold is necessary to measure the time using a stopwatch to track the process and it is desirable to have a notebook to record the results. When holding the breath in the breath hold is not necessary.
Daily practice will help longer to hold the breath, after some time, the person becomes more calm and balanced. Since 3-5 minutes under water any people will start to wonder why your emotions should be calmed to reduce the heart rate and consumption of oxygen by the body. Faster to calm down will help pleasant memories, close your eyes better, to forget about where you are in the moment and present to what is now holiday, around close people, with whom you enjoy spending time with.
In the cool water for a long time not to breathe much easier, as it reduces the heart rate, and increased blood pressure.
Note
Hold the breath for a long time can lead to loss of consciousness, cardiac arrest or lung injury, so serious training shouldn't be done alone.
Useful advice
If you decide to seriously engage in snorkeling, then you need to control your weight, as extra pounds require more air.
Advice 2: How to learn to breathe under water
You love the sea and swim? Maybe you like to dive? Did you ever go diving? You're a beginner or a professional, proper breathing should be of interest to you. To breathe efficiently, it is necessary to follow some rules and listen to advice.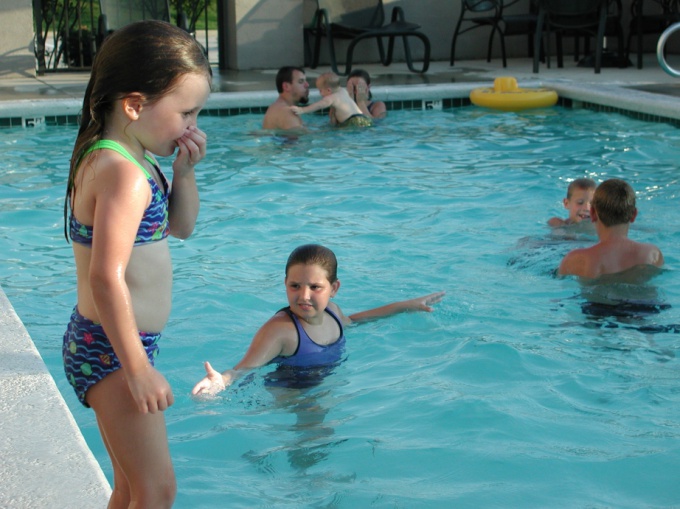 Instruction
First we need to learn deep relaxed breathing. It should be slow, filled with light and fresh air to the limit. Another very important part is the exhale, which is also slowly and quietly push the used air out. Don't be lazy and work out, it just seems easy: breathing described above. It really is a highly effective exercise that is desirable to be done every day in order to develop a habit.
Also be aware that while under water it is necessary to pause after a breath. But in any case don't hold your breath. The effect will be counterproductive. So why do you need this pause after the inhalation. All just for the enrichment of blood with oxygen.
In addition, under water is recommended to swim slowly so as not to provoke shortness of breath and increased oxygen consumption that you are trying to consume right. Try all your moves to make a smooth and moving at a pace that does not harm even breathing. Also, aim to decrease resistance with the water. Do not put in the extra outfit and swim smoothly, keeping the torso taut as an arrow and your hands let them merge with the body.
Paradoxically, but your normal breathing when submerged will help in good physical shape. Anyway, throughout the voyage you will overcome water resistance, and it is exhausting. So do not neglect the home maintaining physical fitness or go to the gym. Regular exercise will strengthen your endurance and help you last longer keep up with the rhythm of the breath.
And finally, do not freeze. It is known that the cooling of man under the water spends more air, because this valuable product starts to go to attract more oxygen. And he, in turn, is to generate additional energy. Are you thinking about? There is something. The question price – an extra 20% of air from your scuba cylinder.
Now you have valuable recommendations and, certainly, take the time to test them. Dive and feel like a fish in water!