Instruction
The novice diver should learn to breathe through the mouth. The breath should not be frequent, but rather deep and calm. Before diving under the water in the lungs must recruit the maximum amount of air and completely relax. You must breathe with your belly, exhale the air completely, not leaving it in the lungs and get fresh with the next inhalation. After each inhalation and exhalation should pause. To hold the air you need through the expansion of the chest, many people make the mistake of blocking the exit of air with compression of the larynx.
In addition, constantly don't try it under water, breathing exercises can be successfully carried out, lying in bed at home.
To increase the time of stay under water you must try not to waste your energy. It does not it is worth the effort to dive and not to do superfluous motions, and just hold onto any ledge with his hands. In the pool the role of the protrusion can play the ladder.
Every time during a breath hold is necessary to measure the time using a stopwatch to track the process and it is desirable to have a notebook to record the results. When holding the breath in the breath hold is not necessary.
Daily practice will help longer to hold the breath, after some time, the person becomes more calm and balanced. Since 3-5 minutes under water any people will start to wonder why your emotions should be calmed to reduce the heart rate and consumption of oxygen by the body. Faster to calm down will help pleasant memories, close your eyes better, to forget about where you are in the moment and present to what is now holiday, around close people, with whom you enjoy spending time with.
In the cool water for a long time not to breathe much easier, as it reduces the heart rate, and increased blood pressure.
Note
Hold the breath for a long time can lead to loss of consciousness, cardiac arrest or lung injury, so serious training shouldn't be done alone.
Useful advice
If you decide to seriously engage in snorkeling, then you need to control your weight, as extra pounds require more air.
Advice 2: How to learn to breathe under water
You love the sea and swim? Maybe you like to dive? Did you ever go diving? You're a beginner or a professional, proper breathing should be of interest to you. To breathe efficiently, it is necessary to follow some rules and listen to advice.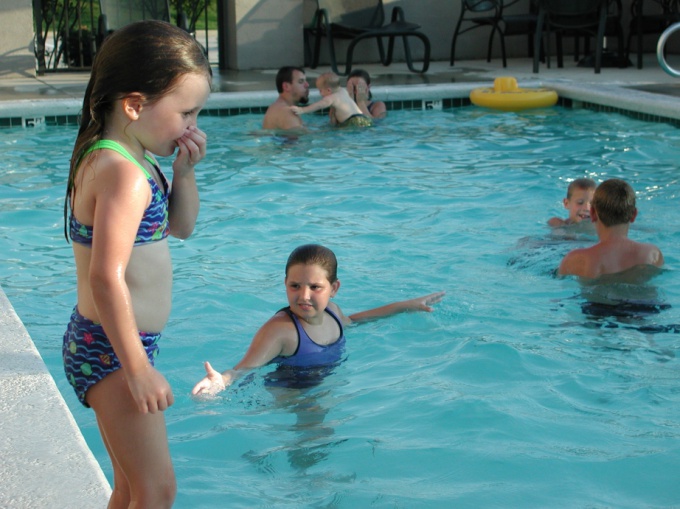 Instruction
First we need to learn deep relaxed breathing. It should be slow, filled with light and fresh air to the limit. Another very important part is the exhale, which is also slowly and quietly push the used air out. Don't be lazy and work out, it just seems easy: breathing described above. It really is a highly effective exercise that is desirable to be done every day in order to develop a habit.
Also be aware that while under water it is necessary to pause after a breath. But in any case don't hold your breath. The effect will be counterproductive. So why do you need this pause after the inhalation. All just for the enrichment of blood with oxygen.
In addition, under water is recommended to swim slowly so as not to provoke shortness of breath and increased oxygen consumption that you are trying to consume right. Try all your moves to make a smooth and moving at a pace that does not harm even breathing. Also, aim to decrease resistance with the water. Do not put in the extra outfit and swim smoothly, keeping the torso taut as an arrow and your hands let them merge with the body.
Paradoxically, but your normal breathing when submerged will help in good physical shape. Anyway, throughout the voyage you will overcome water resistance, and it is exhausting. So do not neglect the home maintaining physical fitness or go to the gym. Regular exercise will strengthen your endurance and help you last longer keep up with the rhythm of the breath.
And finally, do not freeze. It is known that the cooling of man under the water spends more air, because this valuable product starts to go to attract more oxygen. And he, in turn, is to generate additional energy. Are you thinking about? There is something. The question price – an extra 20% of air from your scuba cylinder.
Now you have valuable recommendations and, certainly, take the time to test them. Dive and feel like a fish in water!
Advice 3: How to learn how long to hold your breath
In life there are situations when you need to keep breathing. First of all, it refers to people engaged in scuba diving. But even for those who never felt the inclination to diving, diving, underwater hunting, this skill might come in handy.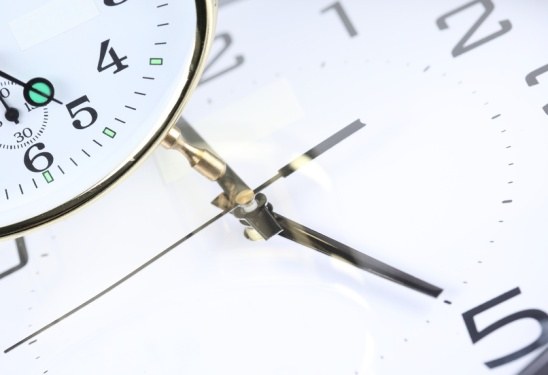 Instruction
Of course, everyone is different. And respiratory rate depends on many factors: General health, metabolism, features of body, of employment in certain types of sports. But, if you follow some General rules, most people are quite capable of learning to hold your breath for a long time. The main thing is your desire and aspiration.
First of all start to train the lungs. Collect as much "air in the chest", and exhale as slowly as possible. This exercise should be done daily, at least 3 times – morning, afternoon and evening. As training a number of approaches you can increase.
Try at least at the primary level to master the technique of self-hypnosis. It has been documented that many yogis have the ability to dramatically slow down your metabolism, minimizing also the respiratory rate. Of course, this is only available to very few; you may learn to reflect unpleasant thoughts, stimuli. When people are calm, "relaxed" his body needs less oxygen for normal functioning. Accordingly, the breathing can be more rare.
If your body type is far from "perfect", be sure to get enough exercise. In addition to health benefits, this will lead to weight reduction. Therefore, at the same time reduced need for oxygen. And you will be able to hold your breath for a much longer time than usual.
After pre-treatment (light exercise, meditation, sports) go to the main exercise on breath-hold in water. Them to perform better in natural waters (if this is not possible, you can use the tub with cool water).
Note
Not to cause harm, will not prevent pre-pass medical examination, to consult with an experienced doctor. After all, there are diseases in which breath holding is contraindicated.
Advice 4: How to learn to hold your breath under water for a long time
World record breath holding under water is equal to 17 minutes and 4.4 seconds. He was installed on 30 April 2008, the American illusionist, David Blaine. And this despite the fact that the average person can live without breathing only 5-7 minutes, then loses consciousness and can die. Helped him in this special training on breath holding.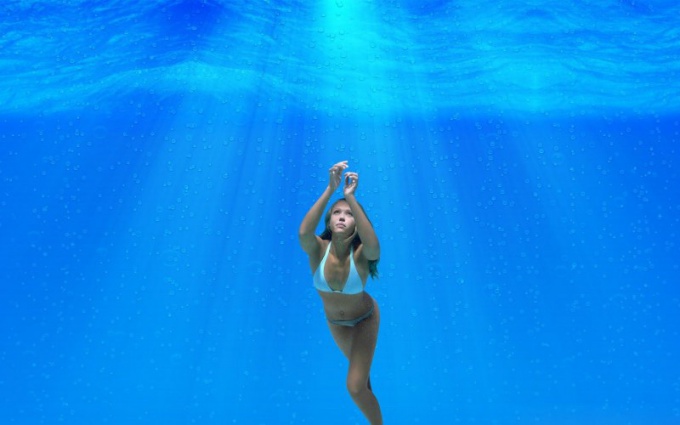 In order to be able to hold breath for long time, just enough to inhale and not exhale as long as possible. And then try to improve their achievement. We need a whole range of General developmental and special exercises, which was developed by scientists and athletes from different countries.


General exercises

Obesity is the main enemy of breathing. Excess weight in the body is not only a burden on the respiratory system, but excess amount of fat cells, each of which requires oxygen for its activity. Only people of normal weight can succeed in holding the breath.

Often run. Running develops the respiratory system and chest, promotes weight loss and improves the ability of the lungs to absorb oxygen. Running long distances teaches the organism to economize resources, including oxygen. Especially useful for running concentrating on the breath and teach yourself to run to a certain number of steps had a certain number of breaths.

Engage in breathing exercises described in yoga and Chinese martial arts. It is proved that they are not only well develop chest, but also learn to control the diaphragm.

Do some meditation and autogenic training. It is necessary to be able to master their emotions and disconnect from all extraneous thoughts. The ability to control oneself and not to be distracted by anything – an important component in the training of apnea.


Special exercises

1. Take a slow deep breath, trying to evenly fill the air the lower, middle and upper parts of the lungs. Then hold your breath for 1 minute. Do exhale with force through compressed lips, in a number of techniques. Cheeks not inflate. Over time try to increase the time of breath-holding.

2. Within a few minutes to do vigorous breaths, trying as much as possible to saturate the blood with oxygen. Then inhale and hold your breath for maximum time. While holding the breath extend hands forward at chest level, fingers squeeze into fists. Start fast to move hands back and bring them together as long as I can keep the air in the lungs. In conclusion, sharply exhale.

3. A walk concentrating on the breath. Make a certain number of steps of the same length during a slow breath. Then, without stopping, and without holding the breath, make the same number of steps on the exhale. Continue the drill until you have done several cycles of inhale-exhale. If you do the exercise easily, increase the number of steps during inhalation and exhalation. This exercise should be performed several times a day.

4. Lower breath. Lying down, place one hand on abdomen, other on chest. Start to inhale and exhale air using only the lower parts of the lungs. Hands control your breathing movement: move only the abdomen, chest should remain stationary. The exhalation should be slow through pursed lips, breath a bit shorter than the exhalation.


Breath holding

Immerse yourself in the water, relax and hold on to something, for example, the side of the pool. Try to disconnect from all extraneous thoughts. After a few vigorous breaths to saturate the blood with oxygen, hold your breath and dive into the water. During inhalation do not try to fill your lungs with air. The breath hold time will be much longer if you breathe in 75-80% of your maximum lung capacity. Being under water, the air in the mouth is not store.

When swimming under water try to do slow and smooth movements to save oxygen. Focus on the breath and don't let extraneous thoughts climb in the head. Looking around under water, often use peripheral vision. Do not twist once the head and don't raise it up – with a long breath, this can lead to loss of consciousness.

After a long delay of breath it is impossible to sharply exhale and inhale new air. Exhale about a third, then inhale. And then carry out a full exhale and inhale.

Remember, the warmer the water, the longer the breath hold time, as in cold water, the body requires more oxygen to maintain a constant body temperature.

During training in the water attract assistant. He was not only able to time the breath holding but insure in case of possible loss of consciousness.
Advice 5: How to learn to hold their breath in water
The skill level of the swimmer and the pleasure he gets in the water, depends on breath control. The longer you can hold the breath without discomfort and fear, the better you will be able to dive in and conquer the depths of water.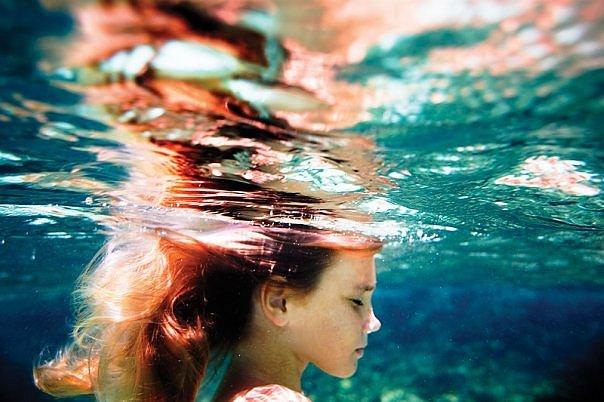 Instruction
The duration of breath-holding under waterand in the air depends on the volume of your lungs. Gradually increase it to the lungs and diaphragm could preserve as much oxygen after inhalation. Stretch breath, trying to inhale and exhale consciously, slowly and calmly. You can do it in transport, in movies, in any place convenient for you. Stay quiet and calm, do not be distracted by external stimuli. Inhale slowly, counting the seconds. Exhale under the bill, is gradually trying to equalize the inhale and exhale. Each time try to stretch the inhale and exhale, make it longer.
Simple exercises stretching breathing. Use yoga exercises. Full yogic breath is calm and measured. It starts with the belly, smoothly into the aperture, the latter rises the chest. Exhale in the reverse sequence: it turns out the air from his lungs, from the diaphragm, the latter is freed stomach, now it is gaining momentum slightly to the spine.
When you learn to stretch the breath, perform a delay after inhalation and exhalation. Don't torture yourself with rejection of oxygen, let the breath becomes comfortable. Gradually, the delays will become longer. Do this exercise at home in the morning. Practise it in the pool though to keep the breath under water is much more complicated.
Before diving into the water, perform artificial respiration. With the power of inhale and exhale air. Try the trigger to release the air out quickly, but to the end. Breaths also make sudden and complete. After a couple minutes of this breathing body filled with oxygen and in a few minutes to breathe don't want. However, do not fall into the water immediately after this breath: it may cause dizziness.
During the voyage, synchronize movement with the breathm. Rising above the water, breathe. Exhale into the water, sinking down. Keep range of motion and breath, observe the strict rhythm of the breaths.
Note
Do not perform the breathing exercises in the water without supervision: you can lose consciousness.
Advice 6: How to learn to swim on their own
The famous proverb says: "to learn to swim, you need to go into the water." So first select the place where you'll learn: the outdoor pool or shallow body of water, preferably with no strong currents.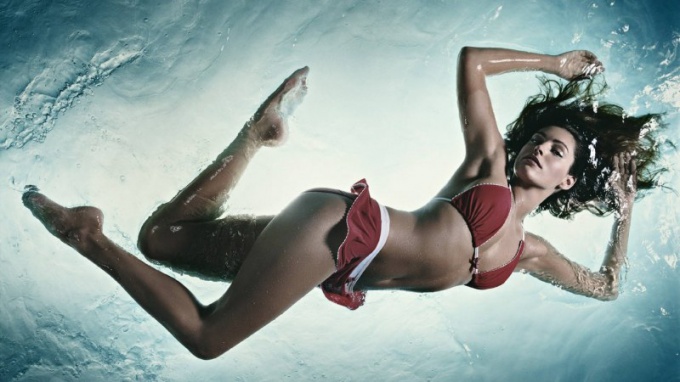 Instruction
Prior to learn to swim, learn to breathe, submerging the chest in water. Don't be afraid of the water, relax, calm your breathing and breathe evenly, keeping your head above water. If you're scared, pressed and stops breathing, you will be much more difficult to swim.
Try to get the first of your classes as much as possible distractions, the water was pleasant for the body, there was a strong wind and excitement, and in order for you someone did. Ideal – pool. Or the sea, as salt water helps to learn how to swim.
Go into the water on the chest, inhale and hold your breath. Immediately after that, dive into the water, knees tighten to a breast and lock their hands. Nose tknite on his knees and hold on for as long as you have breath. Repeat the exercise until, until you overcome fear of water and not feel it freely.
Go into the water on the chest and turn around and face the shore. Vigorously pushing off with their feet and with their hands stretched out, lie with your chest on the water surface so that your body is beginning to slide towards the ground. After graduating from the slide, stand on your feet. After mastering this exercise, let's complicate it. While sliding, do rowing movements of the legs according to the principle last. The movement should be light, not too energetic, and toes outstretched. Try to relax during the slide.
Connect to the slide with his arms. So to go doggy style, bent arms hold ourselves apart. Alternately rake the water with your hand under yourself, making sure that traffic was steady and calm. Keep your head above water. Swim as long as you have the strength.
Be sure to follow the breath. Breathe in through the nose, the cheeks slightly inflate, hold your head above the water surface, moving it as ago. After you master this form of swimming, try to lower the chin into the water to relax the muscles of the neck.
Try a different style of swimming. Leg movements do froggy style: pulling towards yourself and pushing both legs. Hands make circular movements, pushing the water from himself. The left hand should move counter-clockwise synchronously with the right, which should describe the semicircle clockwise. Having mastered this style, you will be able to swim for a long time and almost without fatigue.