You will need
Oil with red pepper, burdock oil, foods rich in micronutrients.
Instruction
The increasing growth of bristle depends on the intensity of the circulation. With accelerated blood circulation increases the supply of nutrients that promote the growth of facial hair. Make a mask on the face, consisting of oil with red pepper, increases blood circulation. Also very effective is the use of nourishing masks. Buy in a pharmacy burdock oil, and before bed, apply it and massage gently on the areas of the face where you want to accelerate the growth of bristle.
The growth of facial hair also depends on the level of testosterone in the body. Take seriously any sport that involves great physical exertion. For example, start to visit an exercise gym. The fact that this is a fairly effective method of increasing growth of stubble, as your body will try to replenish the hormones necessary to stimulate hair growth. Try to lead an active lifestyle.
It is important to follow the correct diet. We all know that for proper growth of hair require different minerals: zinc, calcium, chromium, magnesium, potassium, silicon, iodine and beta-carotene. To increase bristle use in your daily diet fresh vegetables and fruits, cheeses, cottage cheese, nuts and legumes, Hercules. Good nutrition improves overall hormonal state of the organism, which directly contributes to the growth of bristle.
Note
There is a fairly widespread belief that to increase the growth of bristle helps frequent shaving. This is a misconception. The fact that shaving truly for a short time increases the activity of hair follicles, but in time... In the future, this process slows down and everything returns to normal. I do not advise you to take hormonal drugs which can cause a lot of side effects.
Useful advice
Unfortunately, scientifically sound methods to increase the growth of the bristles does not exist. I advise young people to wait. It is likely that after six months or a year will change your hormone cycle, and then the beard growth is considerably stronger in a natural way.
Advice 2: How to accelerate the growth of bristle
Re-growth of hair, regeneration of cells and all vital processes laid at the genetic level. But only nature can be outwitted, it does not need to do anything special.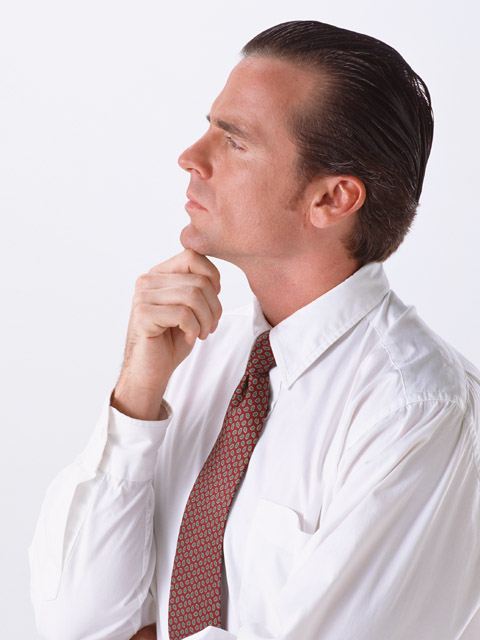 Instruction
The rate of regrowth of the stubble depends not only on genes, the level of calcium in the body, but also from hormones. If there is a hormonal failure, all your efforts will be in vain, and in other cases, the growth of the bristles can be easily accelerated. If facial hair grows too slowly, shave it and start all over again. Sometimes the growth is activated after shaving, but this cannot be guaranteed. Therefore, if the results are already significant and will not suffice for the happiness of only 2 mm, better put the blade on later.
In pharmacies sold a special tool Monoxidil, it also has derivatives of analogues of Rogaine and Rogaine*. Can purchase any that you find at your local pharmacy. The lotion accelerates the growth of hair in the area in which you inflict. Has a very friendly staff, it has no hormones and dyes. But it is not suitable for sensitive skin, as its composition contains alcohol.
Mix burdock and castor oil in equal parts and apply to the bristles. Keep 1-2 hours, then rinse with warm soapy water. Do this twice a week and within a short period of time, you will notice a positive result. Also you get a nice "side effect" of improving the condition of the skin.
Remember that hair growth and bristle, including depends on the intake of vitamins and minerals. Take courses any suitable integrated drug. You generally have 30 days to take vitamins and to do 15 days of break.
Good nutrition with the use of not only animal products but also cereals and fruit and vegetables normalizes metabolism, and you will achieve a speedy result.
Advice 3: How to increase the growth of bristle
The growth of bristle depends on many factors, modifying which, you can achieve accelerated regrowth of hair and improve the quality of the embossed structure of the body. Because hair growth is directly linked to muscle mass. If stubble grows slowly, very rare, certainly are present and other disorders. In order to solve this problem, you need to take a number of actions aimed at addressing the imbalance in the body.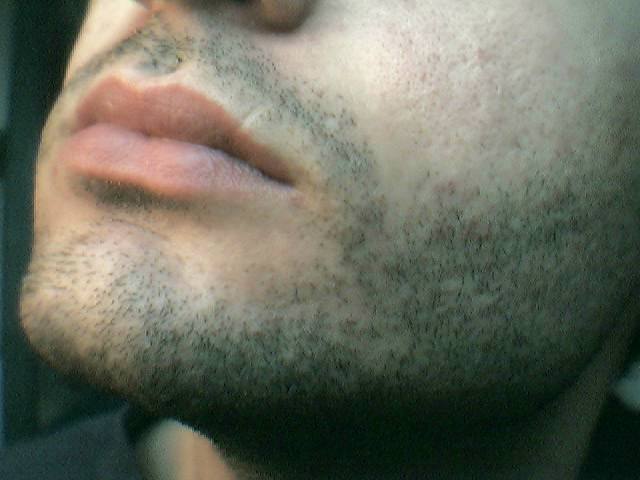 You will need
examination of hormonal status;
- rational nutrition;
- day mode;
- refusal of bad habits;
- means for hair care and to accelerate their growth.
Instruction
To accelerate the growth of stubble, schedule a consultation with a endocrinologist and complete a series of required examinations. Very quickly the stubble grows at an elevated level of testosterone, the amount of which depends on the balance of other hormones. With imbalance facial hair grows slowly, and on the body are completely absent or look like a youth gun, even in 30 and 40 years.
Depending on the result of the examination, the doctor will prescribe hormone therapy. With the normalization of hormonal balance will not only improve the growth of hair, but the muscle relief.
The second way to accelerate the growth of the bristle is enter into the habit of balanced diet, exercise and take vitamin-mineral complexes, as well as lecithin and drugs with omega-3 and omega-6.
In the diet should be to introduce products of animal origin meat, fat, and dairy and dairy products. Be sure to eat a week 5-10 eggs to eat seafood, fruits, vegetables, etc. Follow the regime of work and rest, do not overdo it, avoid stress. Avoid beer, wine, vodka, cigarettes, strong tea and coffee. Very often stress and poor diet, but also violated the routine, can cause hormonal imbalance which can be restored without resorting to drastic measures hormonal correction.
Additionally, use the tools that women used to accelerate the growth of hair and maintain it in a tidy manner. It is well-known castor and burdock oil. Method of application is very simple. Apply to the bristles, leave it for 30 minutes, rinse off gel cleanser. Use a mask 3-4 times a week and in a month or two you will see results.
Professional tools to accelerate the growth of any hair lotions: Minoxidil, Rogaine * Rogaine. The application depends on the dose of the active substance, so please read the annotation.
Advice 4: How to increase facial hair
Facial hair is one of the main features of a real man. It is in the image of any can make style and masculinity. Invariably it attracts attention from women. However, not all men prefer to grow facial hair.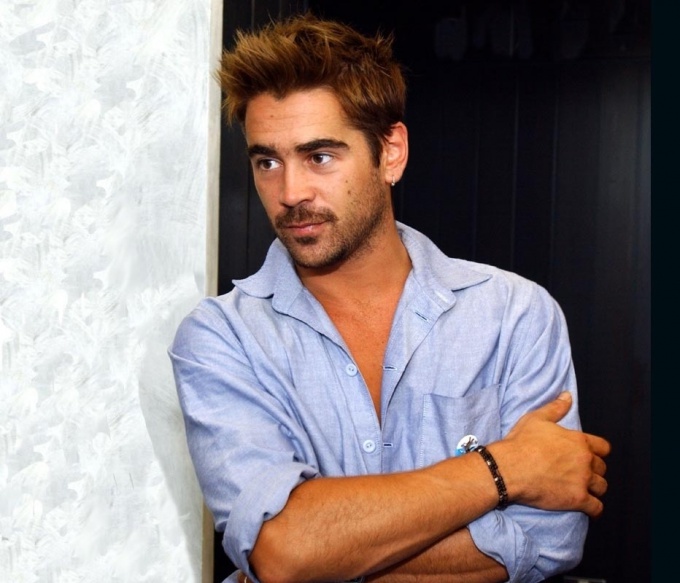 Instruction
Growth of hair on the face is due to several factors. It relates to the level of a number of minerals and vitamins, estrogen contained in the body, the level of testosterone in the blood, the General design of the body, genetic predisposition. If the last two factors you just change fails, the others adjust to you.
Try to start with regulation of hormones. Their level directly depends on your diet, lifestyle and physique. First and foremost, abstain from caffeine. It included in energy drinks, tea and coffee. It promotes active production of estrogen, which suppresses the male hormone. Replace these drinks on the granulated root of the coriander. Its taste is very similar to the mixture of tea and coffee, but in its composition it contains no caffeine. In addition, bring to a minimum the consumption of beer.
The level of male hormones and is determined by the body type. It is proportional to the number of muscles. Actively start to do sports. Regular physical activity contribute to the production of testosterone. Because of this facial hair will grow faster.
The main substance, which is needed for enhanced hair growth is zinc. It is most effectively affects the growth of the stubble. So make sure to eat the following zinc-containing products: eggs, beans, pumpkin seeds and sunflower seeds, walnuts.
Another proven secret to enhanced growth of stubble is a common shaving process. Remember that the more you shave, the more will be their growth. However, they will grobet. Within two weeks shave twice. After this aside the blade. After some time you will notice good results.
Also, try to use when washing tools to help promote hair growth. They can have a marked effect.