Instruction
Slow hair growth can be a sign of a lack of male hormone-testosterone. To increase the level of testosterone in different ways:

- every day eat a small handful of nuts or sunflower seeds;
- eat more seafood;
- eat poultry instead of pork and lamb;
every day take 20 drops of tincture of ginseng;
- exercise;
- sleep at least 7-8 hours a day;
- most are outdoors;
- give up beer, coffee and strong tea. These drinks have substances which suppress the production of testosterone.
Burdock oil nourishes the hair follicle and promotes hair growth. Steam face with steam, leaning over a bowl of hot water. Steamed face put gauze soaked burdock. Oil temperature should be at room or slightly higher. After 1.5-2 hours rinse with a facial oil with soap or foam cleanser.
Stimulating circulation will also help to increase hair growth on the face. Do exfoliate face once a week, applying the scrub in a circular motion. The solid particles are not only well cleanse the skin and saturate it with oxygen, but increase blood flow. A facial scrub can be done independently. To do this, mash in a blender with a handful of coffee beans and mix them with gel or foam for shaving.
Take 500 ml of vodka and add two pods of hot pepper. After the vodka has infused, you can make compresses. Mix 50 ml of tincture with 150 ml of water. The resulting mixture soak a gauze or cotton fabric cut and place on the area where needs to grow hair. In 5-7 minutes wash with warm water. Such compresses stimulate blood circulation.
There are special lotions based on Minoxidil that enhance the growth of hair. But don't rush to use them. These drugs are designed to stimulate the growth of hair on the head, and how the lotion will act on the face of the unknown. If you do decide to use a tool, apply it strictly in those areas of the skin where hair should be.
Advice 2: How to increase growth of stubble
One of the main and undeniable signs of a real man is stubble on his face. It adds masculinity and style, and the famous French unshaven to attract the opposite sex. It is a pity that not all male beard grows well, but this problem is solved. Having grown a beard, you will receive a confidence, but if you are still young, you will look much more impressive.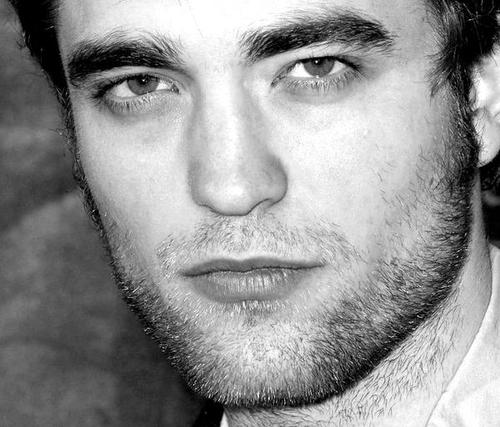 Instruction
The growth of facial hair depends on several factors. Such as: genetic predisposition, the General Constitution of the body, the level of testosterone in the blood, estrogen levels and a number of vitamins and minerals in the body. The first two factors you can't change, but to control hormones and regulate the level of vitamins and minerals in the body you.
Start with the regulation of hormones. Testosterone, like estrogen in your blood depends on your body type, lifestyle and nutrition. First of all, it is necessary to abandon caffeine, contained in coffee, tea and energy drinks. Caffeine stimulates the production of estrogen, which suppresses testosterone. If you are very used to these drinks, you can buy granulated coriander root and brew it. It tastes like a mixture of tea and coffee, but no caffeine. Further, it is necessary to reduce to a minimum the amount of beer. Because it stimulates the production of estrogen. Still should start actively to play sports. Physical activity provoke the production of testosterone.
The level of testosterone in the blood by the physique. The more muscle, the higher it is, the less muscle and more fat (especially in the chest and hips) the higher the estrogen. With the higher content of the male sex hormone in the body, not only that the facial hair will start to grow faster, you will ambulate feel more confident and better.
The main ingredient that helps hair growth is zinc. It is most strongly and quickly affect the growth of hair. Zinc-containing products: walnuts, pumpkin seeds and sunflower seeds, beans, eggs. Try to include them in your daily diet.
Another secret to fast hair growth on the face is often the shaving process. The more you shave, the faster it will grow hair, but don't forget they will grobet. Shave 2 times a day for two weeks. Then put down the blade. Manner, about a month or two, you will see the good, even amazing results.