You will need
The parents ' passports, birth certificate of all children, without reference to the place of residence of children and parents, marriage certificate, divorce, paternity, 3x4 photo of the parent who will be issued a certificate of large family (it depends on who of the parents of registered children). The letter from the SSA the other parent that he has not received a certificate of a large family. Photocopies of all documents.
Instruction
Call the regional Department of social Welfare at the place of residence of your children and find out their human entire list of documents for obtaining the status having many children, as well as days and hours.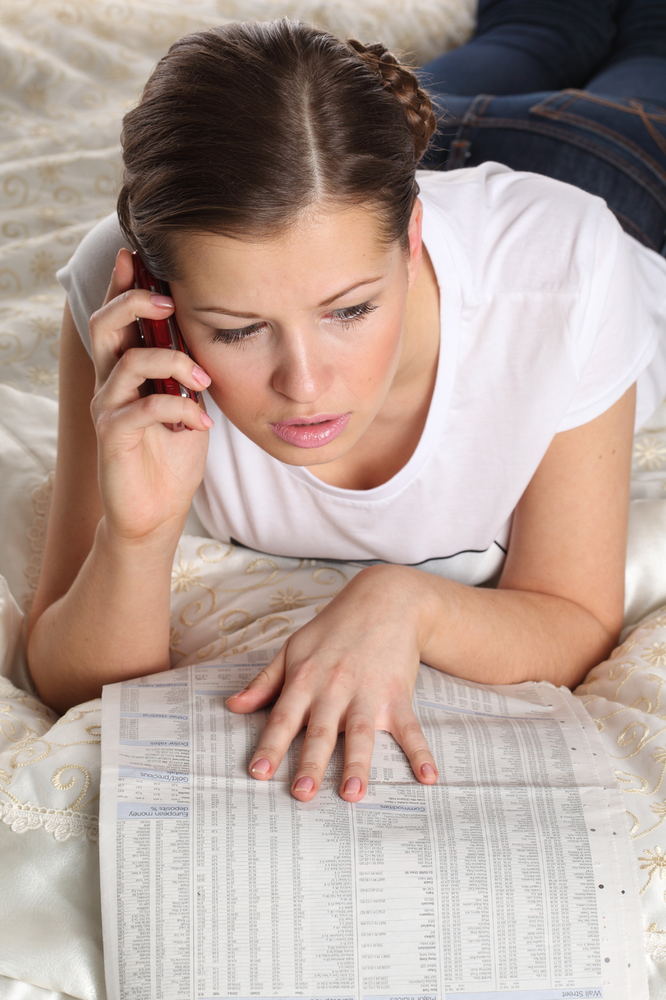 Make a list of all the necessary documents and collect the documents on the list. If all the children are registered in different places (and it happens) you will have to take residency certificates from all locations. Make all documents photocopies.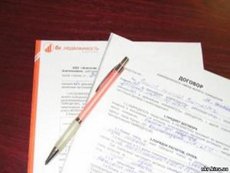 A set day will appear with the full package of documents to the Welfare office and bring all documents. It's not necessary to come to both parents. Enough one parent, who will be issued the document. You will immediately be given a temporary certificate of having many children, and after some time (from several days to one month) you will receive a certificate and the official status of a large family.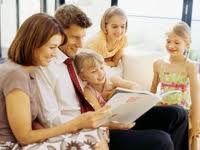 Note
In any case, do not know the list of documents on the Internet or from friends. Information may not be accurate or outdated. Learn directly from your Social security.
Useful advice
Photocopies of documents do in duplicate. Insure themselves.
Advice 2: As to the identity of a large family
Large families, under the law provided certain benefits and payments. However, to be able to use them, you need to obtain a special certificate. It entitles you to free travel on public transport, 2 meals a day at school, benefits for payment of preschool institutions and utilities.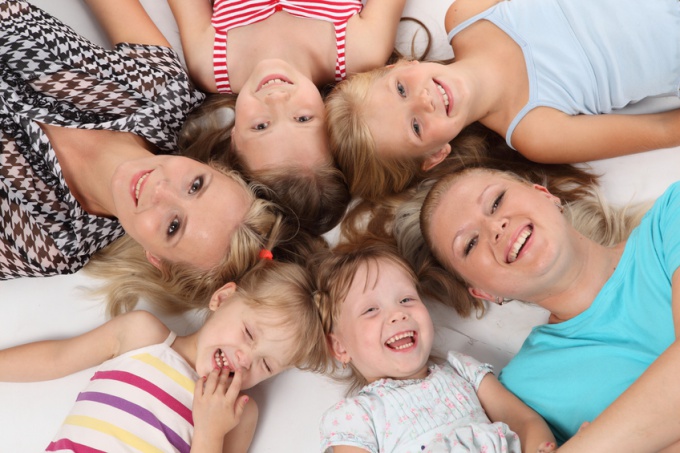 You will need
- application for a license;
- documents certifying the identity of parents;
- birth certificates of children;
- photos of parents (3x4);
- document the conclusion or
divorce;
- the reference from educational institution for children over the age of 16.
Instruction
For obtaining the certificate of a large family have a right to the citizens having three and more children. To obtain this document you must contact the Department of social protection, which refers to your municipality. You will be given a list of documents required for the recognition of families with many children.
Driving a large family needs to renew once a year. For this purpose, the social security authorities will have to provide:
-the reference from educational institution (school, College, technical College) in children under 16 years of age;
-the identity of a large family, received in the past year;
-parents ' passports or other identity documents;
-birth certificate of each child;
-the document of marriage or its termination.
If you lose the identity of a large family, you are required to issue a duplicate. You first need to write a statement about his loss and to collect a package of documents necessary for renewal of the permit.
Received certificate gives the family the right to enjoy a variety of benefits. These include free prescription, discount to pay for a landline phone and kindergartens. 20 Jun 2011 there is a law that allows families to obtain free land. Such a family can count on benefits when you purchase vouchers to the camps, sanatoriums and recreation centers. Each year the government is obliged to allocate means for purchase of school uniforms and textbooks.
Note
If you have three children, one of them reaching the age of majority, the status of a large family ceases to be valid. But if the child will continue the training Department of any educational institution, you can continue to enjoy the benefits.
Useful advice
If the parents charge to issue a certificate to any other person, except themselves, there must be a notarized power of attorney.
Advice 3: How to get the benefits of a large family
Family can be considered large if it has three or more children. Their composition can be of age students under 23 years enrolled in full-time education in any educational institutions. In order to obtain privileges to large families, it is necessary to regularly find out about them.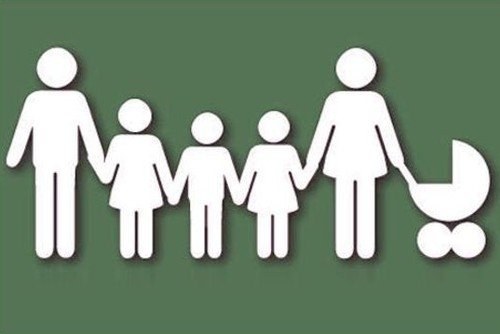 Instruction
If you have the status of a large family, then count on some additional measures of social support, which are annually regularly indexed to inflation. This is a monthly cash payment to pay for public services quarterly for each child, as well as the annual subsidy to students. All these payments do not depend on per capita family income.
Experiencing difficulties when applying for a job at a temporary employment, which should be provided by the employment service. Other than salaries parents with many children will get a small additional income. This material support is at least one unemployment benefit.
Employers offering permanent job to parents, subsidies provided from the Federal budget. However, organizations equip jobs, buy necessary equipment or provide the parents with work at home in accordance with their profession.
Use the benefit of medical support in the form of free medications for each child under the age of 6 years. Receive compensation for the maintenance of the child in kindergarten: 20% for first child, 50% for second and 70% for subsequent children. These payments are not taxed.
As well as annually submit documents to the tax authority to be exempted from the payment of taxes from physical persons on the property (one dwelling). Receive standard tax deductions on income tax for each minor child or student full-time tuition at the age of 24. This can be done only when the income when growing up have not exceeded in the current year amount.
Similarly, the deductions are allocated to pay for medical services and medicines for children up to 18 years. And also in the form of premiums paid to insurance organizations under agreements of voluntary insurance for minor children to pay for the treatment.
Those families whose per capita income does not exceed the subsistence minimum established in this period in the region, can otpravlyaut free their children health camps and sanatoriums. The regional budget for this purpose allocates each year a free ticket. Write in time the application and submit it to the administration of the city or municipality.
In that case, if your young large family (the oldest family member are under 35 years) is recognized as needing improved housing conditions, have within the long-term target programs of social benefits for the construction or purchase of housing in the amount of 35% of the average value of the dwelling. But you need to contact your local authority to participate in the program.
All women who gave birth to five children and raised them until the age of 8 years are entitled to retire early. That is, the presence of the insurance experience not less than 15 years can retire at 50.
Note
The size of payments to large families in all regions of Russia may vary. Some of them can be additional benefits.

All payments are made if each of the children lives with parents and is not under the care of the state.

Benefits for large families apply to guardians and adoptive parents.
Advice 4: How to get on the waiting list for housing a large family
In connection with the demographic crisis in Russia, lasting from the beginning of the nineties, the state develops new programs to assist families with children. For example, many families with children are entitled by law to receive housing.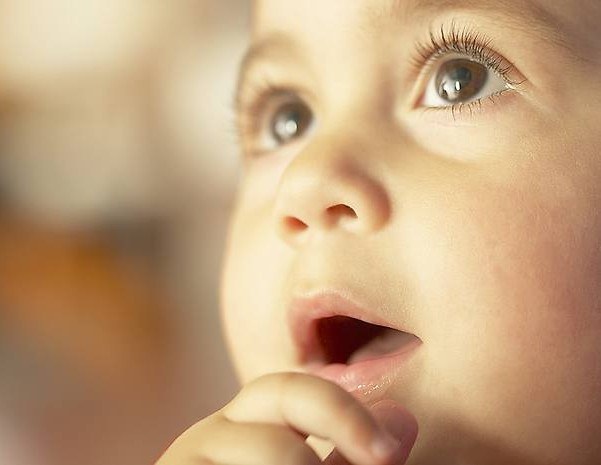 Instruction
Find out which
benefits
in providing large families
with housing
available in your area. This benefit applies not to the Federal and to the regional, so the procedure is to improve housing conditions may depend on place of residence. To obtain the necessary information, contact the social security authority of the population by place of residence.
Verify if you are eligible for housing. To do this, in your current place of residence for each person should account for less than 10 square metres (the norm for Moscow and Moscow region). For inhabitants of communal flats it rises up to 15 meters. Your family must be three or more minor children or children who study at the University full-time students until they reach the age of 23. Also your income should not exceed a certain ceiling, which is set by each region individually. For Moscow there is one more condition - you have to be registered in this city for at least ten years, and during the last five years not to change apartment for smaller in size.
Collect a package of documents for registration in the queue for housing. In addition to passports and birth certificates of all those living with you, provide a certificate of family composition from the passport and the document that gives your family the status of the poor. This paper is issued by the social security authorities. Also be prepared to present a social tenancy agreement or proof of ownership of the apartment where you live in the moment, if it belongs to you.
Pass the collected papers in the authority of municipal management, concerned with setting on the queue for obtaining housing. In Moscow's district Council. Write a statement on the site about what you need improvement of housing conditions.
Regularly check the status of your application and your place in the queue for an apartment. When you will have the opportunity to exercise your right to government assistance, you will be given a certificate which you can spend on the purchase of housing on the primary or secondary market.
Advice 5: What privileges are put to large families
In Russia it is considered a large family with three or more children under age. Such a family may qualify for a number of measures of social support. It is necessary to obtain documentary confirmation of their status by contacting the social security authorities.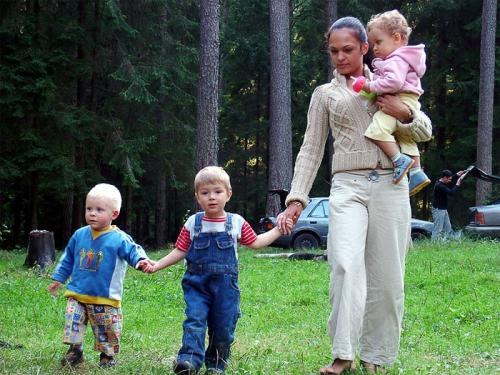 Instruction
A family with three minor children, may receive a discount on utilities in the amount of 30%, while the number of children from 4 to 6 50%, 7 and more children - 100%. In addition, these families can use the telephone service at a discount of 50%.
A large family is entitled to receive free prescription drugs for children up to 6 years. Mothers with 10 or more children, a free manufacture of dentures in public institutions of health care, except for dentures made of precious and expensive materials.
Such family members are entitled to free travel on public transport. In addition, children up to 18 years from large families can travel without payment on a commuter bus during training in educational institutions. Once a year the family discount on travel to the place of treatment in 20%.
Students from large families relies monetary allowance for collecting the school in the amount of 5000 rubles, and first-graders - in the amount of 7500 rubles. They are provided with free school textbooks, free Lunches in school cafeterias. Also, these children are entitled to free instruction in music and art schools. In some regions there are Governor's scholarship for students from large families, who are studying fine.
Children from large families are accepted in kindergartens out of turn, students are provided with vouchers to children's camps. The third and subsequent children is 100% cost of stay at the expense of the regional budget. Such family members are served at discounted prices in zoos, parks, museums, and exhibition halls. Families with children are eligible for an annual targeted financial assistance in the event of appropriate circumstances.
Families with the birth of a third child is entitled to free land for construction of villas or house. The land is given to families without a home, the presence of flats does not matter. This land is available without the right of sale, to issue the property right is possible only after the direct construction of housing, the terms of which are limited.