Instruction
Try to use an expensive detergent, it washes well not only jeans, but also protects them from the penetration of dirt deep into the fibers. Wash at a temperature of 40-50 degrees.
If the jeans turned yellow, add two tablespoons of hydrogen peroxide during the wash to the powder. The peroxide can be added to the main compartment for powder in the washing machine, it will not damage rubber elements.
The use of baking soda for every wash lightly bleached jeans. Soda softens the water and powder it washes pollution. Soda is necessary to take 1 h spoon per liter of water, while the drum washing machine can add 1-3 tablespoons of baking soda.
If all else fails – soak the jeans with lemon juice. You can use citric acid. The proportion of lemon juice 1 tbsp per gallon of water. Citric acid you need to take at the rate of 1 h per liter of water.
Use with each wash, oxygen bleach and after a few washings you will notice the result.
Advice 2: How to bleach a white
It is a bleaching agent that's already several generations actively used in everyday life for purification of stains from fabrics, and for washing certain types of sanitary ware, plastic products and ceramic tiles.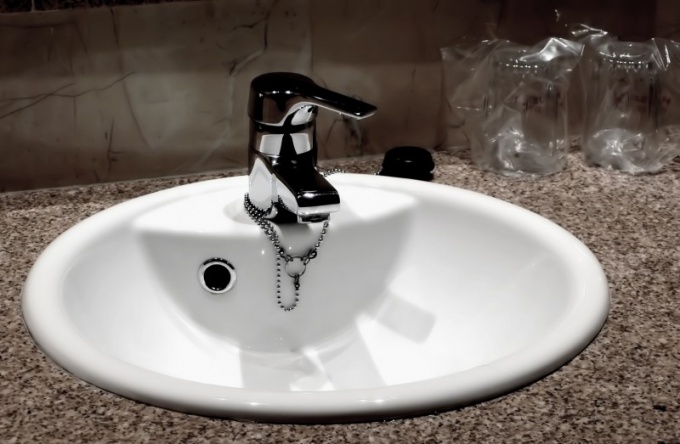 Instruction
Part of the "White" is sodium hypochlorite, due to which this tool has disinfectant properties, and easily removes greasy dirt and white marks in the bathroom. The correct application implies compliance with the dosage. For example, for washing the tiled floor dissolve 2-3 capfuls (20 g) bleaching agent in 5 liters of hot water.
If you want to clean the tub or sink, apply the product and wait about 10-15 minutes, then rinse thoroughly with warm water. Thick texture, due to which "White" does not flow even on vertical surfaces, cleans bathrooms and "punch" sewer drains: pour the product onto a dirty surface of the toilet or in the drain hole of the tub and wait 1-1. 5 hours. Then rinse the "White" water.
This bleaching agent is suitable for washing clothes, but before that you need to consider a number of nuances. "White" safe for washing cotton and linen fabrics, but to all other types of textiles, its use is unacceptable. In addition, it is in any case can not be bleached, colored, leather, wool products.
Dissolve in water, that is the amount that is specified on the package (depending on the composition and the percentage of sodium hypochlorite in a particular package, universal volume is difficult to pick up). Dip in a solution of soiled thing and wait 60 min. in cold water or 20 minutes at a temperature of +40 degrees. In any case, do not use hot water or boil it, otherwise the fabric will lose strength. After soaking at least 3 times rinse the item in cool water by hand.
Note
Do not use "White" for machine washing, as it is not compatible with most modern powders. The period of validity is 9 months.
Useful advice
With "White" you must work strictly in rubber gloves. In contact with detergent in the eyes or mouth, immediately rinse with water and seek medical help.
Advice 3: How to restore old jeans?
Frayed jeans that has lost its original appearance, it is not necessary to send in the trash, because they can be restored.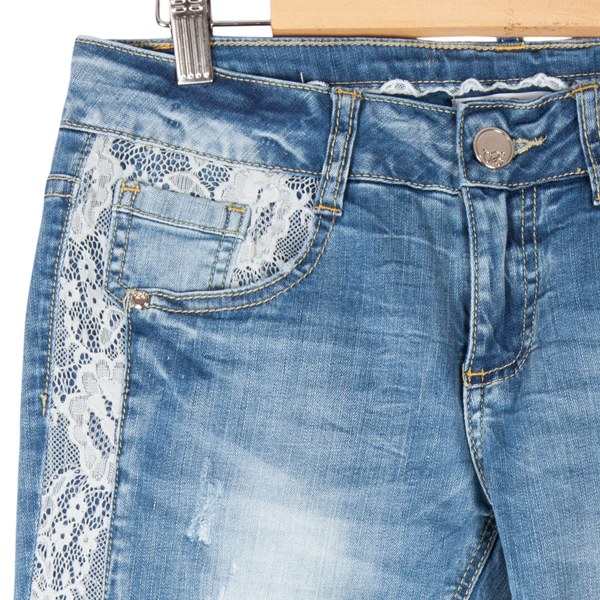 If jeans are worn out on the bottom, they can be shortened, making fashion summer shorts or trousers-Capri. You can also decorate the jeans in places and scuffs to the original, almost exclusive thing.

In that case, if cut off jeans, do not want to do the following. First, we need to strengthen the edges of jeans, stitched them on the sewing machine line zigzag to the leg did not maprilis. Place of fading and all the holes must also be carefully repaired.

After the jeans are done up, you can begin to choose the right lace, braid or fringe. Decorative items are chosen based on which style it is going to receive jeans. The selected trim to cover scuffs and pristroit applique or lace on the machine.

If the braid or the lace is sewn on the bottom of jeans, then you need to add a decor element from the same material on pant legs or pockets. Nice stripe lace tutu is on the bottom of the leg and repeated at the top of the circular bands.

On denim (especially if it is a classic blue color), spectacular look-outs and tapes of natural materials such as cotton, wool and flax. To this finish after washing did not sit down and not ruined the appearance of the restored jeans before you sew the braid or of an application to the leg finish it is necessary to moisten with water and dry with a hot iron.