Instruction
Read more. A rich reading of literature will allow you to expand your vocabulary subconsciously memorize the spellings of different words and rules of punctuation. You will also get some idea of how to logically linked and fun to commit to paper their thoughts, chronicle of events or a description of something. Try to read quality literature, for example, Russian classics and contemporary authors who appreciate professional criticism. Remember that some turns of phrase and the individual words occurring in the works of writers of the XIX century, in our time, outdated and almost out of circulation.
Try to write more. To master something to perfection, you need to practice a lot. Write or print your text using the text editor on the computer. Be careful using the automatic spelling and punctuation Microsoft Word or other editor. The program can find the incorrect word that is missing from her memory, or "don't know" on some peculiarities of punctuation.
Check your texts for spelling dictionary and books on grammar rules of the modern Russian language, for example, D. A. Rosenthal, "Handbook of spelling and literary editing". Do not be lazy to refer to the references if you have any doubts about the grammatical accuracy of the written.
Observe the clear structure of the text. When writing articles you must follow the following order: introduction, main text and conclusion and a conclusion. The introduction should briefly introduce the reader in the course of the case, to answer the question: what is covered in the article. The conclusion sums up what was stated in the article.
Try to write a simple but standard language. Avoid colloquialisms and jargon. Do not overload the text unnecessarily cumbersome structures and excessive amount of punctuation.
Advice 2: How to learn Russian language
Perhaps you have never had the inclination for the Russian language, or you persistently truant dictations at school. However, the ability to write correctly is necessary in many professions, and the Secretary laid not for everyone. If you wish, deficiencies in education can be quickly filled.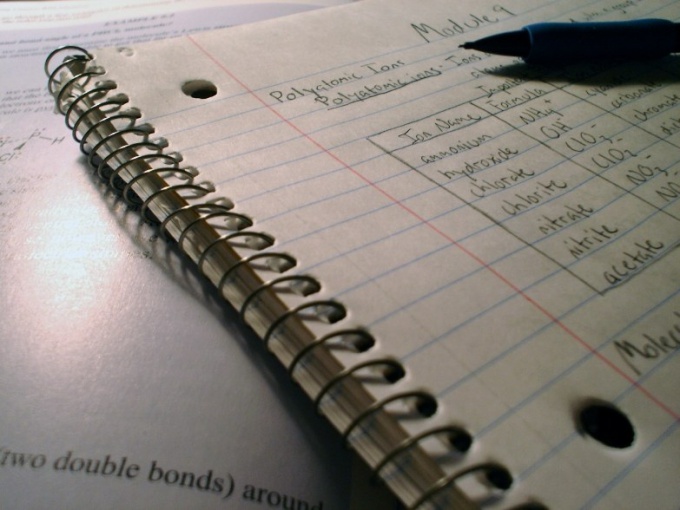 You will need
- school textbooks in the Russian language;
books of Russian classics;
courses in the Russian language.
Instruction
Get off the shelf textbooks and manuals. Of course, there are people with an innate literacy, which, not knowing a single rule, know how to write perfectly. However, the majority still have to memorize in which cases to adjectives to spell one and two "n". If you really want to learn Russian language, with intensive courses you will be able to master the program in a couple of months. Those rules, which you often make mistakes, write down in a notebook, so they're always at your fingertips.
Psychologists distinguish three types of memory: visual, auditory, motor. People with visual memory, it is best to remember the spelling of words, seeing them in front of him. Holders of auditory memory to remember the words as they were dictated. People with the third kind of memory to remember the spelling using the spelling of these words.
Find out what your memory and practice using your strengths. Armed with a copy of the Russian classic in a nice edition. If you have a well developed visual memory – read as much as possible. Try to use every free minute to look at the book. Holders of auditory memory will be easier to do at home, because they have to read themselves aloud. People with mechanical memory every day should be to rewrite a few pages of the classics.
The best result will be achieved if you combine two ways of remembering. For example, after you have copied an excerpt from the story, read it aloud. You will learn to write much faster.
If you cannot fill the gaps in education to help Russian language courses. Studying under the guidance of an experienced teacher, you will be able to learn Russian language in a short period of time.
Advice 3: How to learn quickly and to write beautifully
Some people believe that the author's skill is a gift from nature, and people either have this gift from birth, or did not possess at all. But what about those who want to learn how to write beautiful, literate and fun lyrics, not having the innate skills? Actually, everyone is able to learn how to write original and high-quality to Express their thoughts. In order to further your writing could be of interest to potential readers, follow the simple tips.
Instruction
The first tip is very simple – the more you read good books, the better you will be to develop the ability to beautiful, easily and clearly Express their thoughts and translate them into an art form. Read more – it will expand your horizons, increase vocabulary, and allow you to feel more different manners, belonging to different writers.
It is best to read the classics, as well as books by contemporary authors, internationally recognized as models of style and original plot. Choose to read novels and stories written by bright, literate and stylish language. The more you read, the more you will develop a sense of literary style. Besides art, read scientific literature which deals about the art of creative writing. Some theoretical data would be very useful if you resolve to learn to write beautifully.
Another tip is that you should be well practiced before you start any new text that was the plan. Always make a plan of future publication – this will allow you to structure thoughts and ideas, to spread them out, sort them, determine what you will say in the beginning of the article, and that – in the end. Your text should describe the place of action, the reasons for this action, the action itself and finally the consequences or the conclusions of your.
Learn how to correctly and logically build their texts to be beautiful and interesting. Do not deviate from the main topic about which you are writing, and don't go overboard with complex terms and long sentences. Write concisely and try to speak only about the main thing, avoiding minor and unimportant points.
Strive to maximize meaningfulness and completeness in a small volume of the finished article, the modern readers prefer short and don't like to spend a lot of time reading certain texts.
Follow the purity of the language. Do not use in the texts of colloquial and warlike vocabulary, write a stylistically correct, follow the rules of grammar and spelling. Hold in the text, removed the author's position, but it does not highlight your own opinion as the only truth, don't try to preach or condemn readers and avoid offending. The text should be beautiful, gentle and simple, attracting the attention of any person.
Avoid excessive repetition of interjections and pronouns "I" and tautology. Below the text there are no redundant words (tautologies), look for words synonyms and make sentences without repetition. Finally, in order for training to be effective, regular practice – create a blog and constantly post it notes, communicating with readers and watching their reaction to your texts.