What is literacy


Literacy in the truest sense – a person's ability to read well, write correctly and build it in accordance with the rules of the native language. Literacy can be congenital or acquired.

If you write without errors, but can't play any rules of the Russian language and read voraciously the classics – you have an innate literacy. It is based on the sense of language on the genetic level.

Purchased literacy is the result of self-development and self-improvement, tireless work.



The path to literacy is a staircase with many steps


In the modern world literacy is a hallmark of the man. In its absence it is impossible to get a good paying job – HR-menendzhery track this nuance at the time of receipt of the application or summary. It is noticed that people with right speech, rich vocabulary and ability to write without mistakes, and achieve success in any chosen field. A competent person is a priori perceived as intellectually developed, he more than any other respect. But literacy is a matter not of a single day. You will need patience and perseverance in this noble cause.



Methods of improving literacy


To start, determine what is your "weak" parties, and that you would like to improve: spelling, punctuation, grammar, art of speech. Introspection has to be objective. Next, make yourself an outline and move to the assigned target using the following methods of literacy development.

One method is to read classic literature. The benefits of reading good books cannot be overestimated. Even if you've read all the literature provided for the school program, there are still many new works, which – believe me – you will definitely need. It is possible that once read, you understand it differently – thanks to the acquired experience. While reading, you can feel the style works, collocations, punctuation features. Will certainly expand your vocabulary. In addition, reading helps to develop visual memory. But you need to read slowly, thoughtfully, reflecting on every phrase. Especially pay attention to difficult words and long sentences with complex punctuation.

The second method is armed with dictionaries. This can be as a book and electronic version. If you are not sure how to correctly write a particular word, or are faced with a new word, the values of which do not know – do not be lazy to consult a dictionary. Over time you will need it less and less.

The third method – learn the rules of the Russian language. One rule a day is enough.

The fourth method is to listen to audiobooks. For the development of literacy is very useful to listen to the correct "live" speech. Auditory memory will not hurt.

The fifth method is to write dictations. Start with the easy text, over time, increasing its complexity and volume.

Sixth method – make it a rule to write correctly everywhere. Even in social networks, chat rooms and forums – where in the order of things is to distort the words, conveying only the meaning of them ("finally", "how to thread").

The seventh method – try to make audio or video recording of his speech. If you listen to yourself, it will be easier to understand what is the error your speech.

The eighth method is to develop literacy and can be in the form of a game. Do not hesitate to get involved with crossword puzzles and computer games that help to develop your intellectual ability (anagrams, charades, rebuses, etc.).

The ninth method – enroll in Russian language courses. Professional help never hurt anyone.
Advice 2 : How to learn Russian language
Russian
language
is often called the great and mighty. This is one of the most difficult
language
s of the world. It is one of the world's
language
s official at the UN. To study the Russian
language
come every year many foreigners seeking to communicate with native speakers of
the language
. However, by speaking also not hurt to learn how to own native
language
.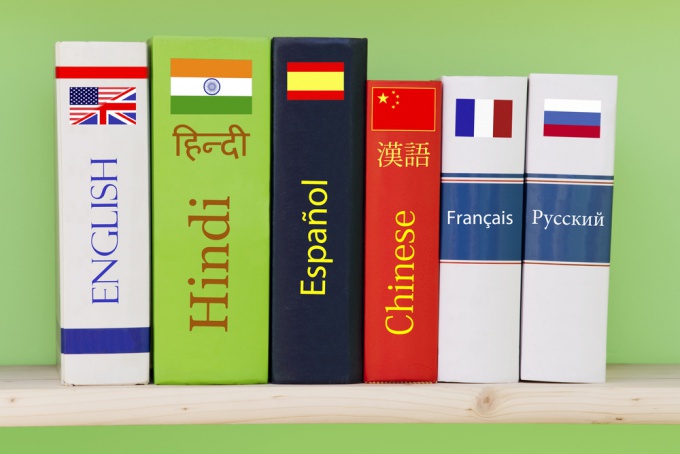 Instruction
First, how to begin the study of any languageand alphabet and sounds. There are techniques that immediately begin training with access to the communication. However, you will agree, learning a languagebut still not without some boring stuff. For foreigners especially it is a hard fact that the Russian languageused the Cyrillic alphabet. However, for native speakers of the languageand this step may present certain difficulties. We have a great and mighty not everything reads as it is written, be not deceived. Did we say "milk"? Not at all, listen to yourself, we say "effeminate" or even "mlaka". All these features knock Russian-speaking people up, and start countless problems with spelling.
Another important milestone in the study of languageand grammar. Complexity is everywhere - from suffixes and sequences of sounds in the root and consoles to difficulties in learning and understanding the syntax. Many foreigners say that grammar is not important, you should teach them the Russian languageand without grammar. However, it is hardly possible: even if a foreigner learned Russian, communicating with native speakers of the languageand, without proper grammar it Russian language will still be as if half-taught. He is unlikely to reach the level of native speakers of the language. But the bearers of the languageand often err grammatical errors, so please give this section more attention.
At the initial stage of learning Russian languageand foreigners usually do not teach spelling. The style also goes much later assimilation of the basic principles, basic rules, a significant reservoir of vocabulary. By the same native languageand does not hurt to thoroughly study the grammar first, in order to improve their status (see, educated people now in the price), and secondly to make other people better than you knew (from the correct spelling and the correct formulation of punctuation often depends on the meaning of the utterance), and style - sure to be stylistically correct, verified texts, especially if it is required at work.
Learning vocabulary gradually, usually on the topics (daily routine, food, restaurant and so on). Media, languageand, especially for those who are already finished with school, and with the University, broaden your vocabulary by themselves. In our language, e, a lot of words, good and different, in addition to those which are formed from five obscene roots. Syndrome Ellochka-lyudoedochki of "12 chairs" (remember this character?) - unfortunately, a very common ailment today. However, it is possible to recover, if the medicines to take books, classics and the best modern writers. Tolstoy, Chekhov, Bunin, Kuprin - remember them?
Foreigners will help in learning the Russian languageand listening: watching movies in Russian languagewith subtitles, TV shows in Russian languageis Native languageand it would be possible to prescribe indiscriminate testing of literacy as the cure for many of spelling, grammar and punctuation diseases. But for those and for others the most important incentive, the desire to learn and to achieve something. So go for it!
Advice 3 : How to learn Russian language
Teaching Russian
languageat
is different depending on who's studying it is a foreigner or directly. As approaches to the study and expected results will be different. It in the first place should pay attention to when the program is teaching of the Russian
language
.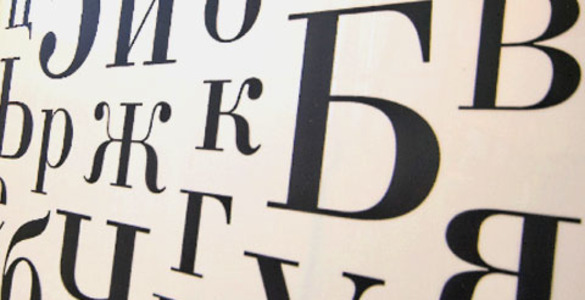 Instruction
However, the Russian language can be learned independently, and it can be native speakers and foreigners alike. The fact that speaking to learn the language no need, enough to learn how to write words and where a comma, is absurd. Maybe native speakers to learn their mother tongue more important than the foreigners. Approaches to the study here are fundamentally different: foreigners are moving from function to form, the speakers - from form to function.
It happens this way. A native speaker already knows Russian and freely communicates to him. He needs to systematize its knowledge to speak and write correctly, and it is not only about spelling and punctuation, but also about style, rhetoric, techniques of creating text and its genre varieties. So don't think that syntax and morphology were studied with you at school just to occupy your time. All these disciplines are needed in order to better understand both the spelling and punctuation. The form was already known to you, now you need to learn about its functions in order to correctly use in life. So if you want to learn the native language fully, not forget the elementary concepts and rules, study again the textbooks.
As you read more. They say that a congenital literacy does not happen. The person who reads a lot, is subsequently more competent than one who does not like to read. When reading form the habit of writing and make your writing as it is written in the calibrated passing through the hands of one editor of the text. Rules - a good thing, but if the rules are not provided with examples and a fair amount of practice, use them a little. Therefore, type in library books - and more!
If speech about foreigners, they should first explain, what they have to say (e.g., ask how and where to go, what's the name of the interlocutor, and so on). You must pick up all the means by which language is expressed by the function, and then to tell people how to Express a particular idea. Through the function quickly learned and form.
Generally speaking, for the study of any language is important room in the language environment. You probably have noticed that people who went, for example, in America, learn English much faster than those people who are crushing it, staying at home. The same thing is happening with the Russian language. Therefore, if a person does not live in Russia or does not communicate with Russian-speaking, he have to watch movies in Russian with subtitles, listen to Russian songs, as much as possible to read. But, of course, in pole position are those foreigners who came to study in Russia: they used to live, fast Russian speech, and language faster fit in the head.
Note
Of course, it is desirable to have at least the minimum vocabulary (though not necessarily, it will be updated automatically). ___So, in order to learn the Russian language: to learn how to properly and eloquently write, speak and think — you need to read a few (5 6) times, and it is better to memorize one small book — the directory on the Russian language.
Useful advice
Myth 1 – children living in non-Russian environment, the Russian – speaking, because they were born in a Russian family and home hear Russian language. Communicating in the kindergarten, school, on the street with a native-speaking country and not having the Russian language specifically, the child loses Russian language, even when communicating on it in the family. Myth 3 – to know the language means to learn as many words as possible. With good memory you can even learn vocabulary. But the knowledge of vocabulary is not the knowledge of the language: the correct word you can find in the dictionary.
Advice 4 : How to increase the literacy of the Russian language
Russian language and speech culture is one of the basic subjects in the school curriculum. Unfortunately, with age,the skills acquired during several years of studying the native
language is
gradually lost. Sometimes wonder what broken language to interpret our MPs, government members and other dignitaries. The question arises: is it possible to increase
the literacy
of the Russian
language
as an adult, and how to do it?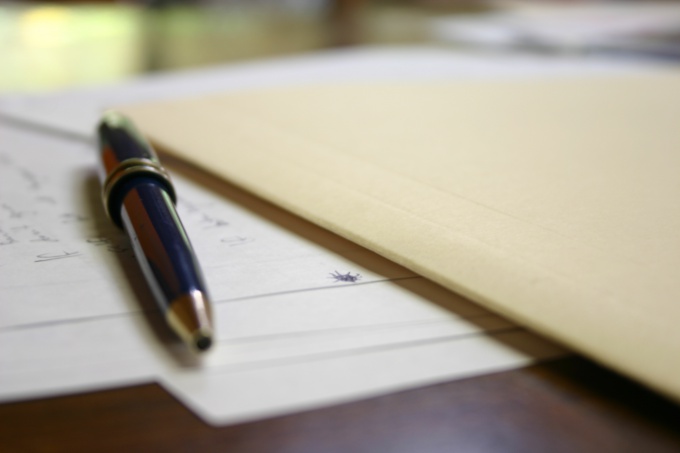 Instruction
In fact, to raise the level of proficiency in their native language, but this process is not a few days or even a couple of months. First of all, make sure that the dictionary of the Russian language and grammar reference, your reference books. Do not be lazy once again to turn to the dictionary if you are unsure of the meaning of a word or its spelling. If you hear a new word, take a few minutes to find out its value and origin. This way you will be able to significantly expand their active vocabulary. By the way, these days it is not necessary to buy a thick paper dictionary Ozhegova Dahl or. Electronic versions of almost all the dictionaries of the Russian language is freely available on the Internet.
The second important point is read. Unfortunately, every year we read fewer books. We are accustomed to getting information from television broadcasts, news sites online or on the radio. We often spend our free time behind a computer screen, not your favorite book. However, this reading helps us to increase the level of the native language. Reading various books, we expand your vocabulary, and learning how to combine lexical items. In addition, while reading our brain automatically remembers the correct spelling of words, which allows to reduce the number of spelling mistakes in the letter. Not to mention that reading books greatly expands the horizons of man.
To raise the level of literacy is possible and through a variety of games. For example, solving crossword puzzles, we not only learn new words, but remember their spelling. Various anagrams, puzzles and quizzes also contribute to the development of intellectual abilities. By the way, if you are experiencing problems with literacyYu speech, then we recommend you record yourself on a tape recorder. Note the words-parasites and correctly constructing sentences. Try to utter the same passage with all the necessary corrections. Remember that people with good oral and written faster succeed in life.
Useful advice
1) do Not expect instant results, improving literacy is a long process
2) More read and refer to dictionaries
3) There are special courses to improve literacy in adults
Advice 5 : How to learn to write correctly
Active development of social networks and blogs clearly highlighted the problem of total ignorance of Russian-speaking Internet users, but luckily, a lot of people tend to learn to write in Russian properly.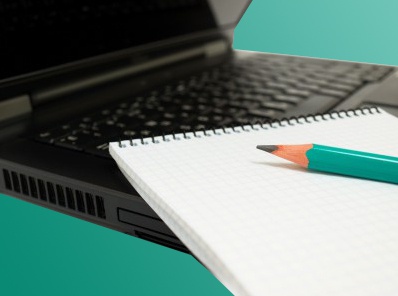 Instruction
Set a goal to learn how to write, take the time to look into the bookstore and buy a textbook on the Russian language. For example, it would be nice to start with the book that summarizes the rules, which is taught in school from 5th to 9th grades. In this Handbook is collected the majority of the most basic rules of morphology, spelling, syntax, punctuation, and other sections of Russian grammar. Thoroughly studying this tutorial, you will have a lot of questions of spelling.
If you spend every day on the Internet an hour or two, it will be useful whenever there is doubt about the spelling of a word or phrase, check yourself for reference and information portal, the portal to "GRAMOTA.<URL>" at www.gramota.ru. On the main page you can check the word in several dictionaries of the Russian language, and in the "help" section to specify the answer to the specialists of the portal, or to find an earlier question on the topic that interests you.
Typing text in Word documents, in General, you can rely on the built-in spelling and punctuation, however, you should know that the office Suite Microsoft "knows" not all Russian words and rules. Therefore, look for controversial words and punctuation, using dictionaries or portal to "GRAMOTA.<URL>.
Advice 6 : How to improve literacy letters
Literacy writing is a peculiar business card of a person. If he writes with numerous spelling and grammatical errors, in many cases it will be difficult to qualify for the prestigious high-paying job. Therefore, the literacy of writing for many people is quite an urgent task.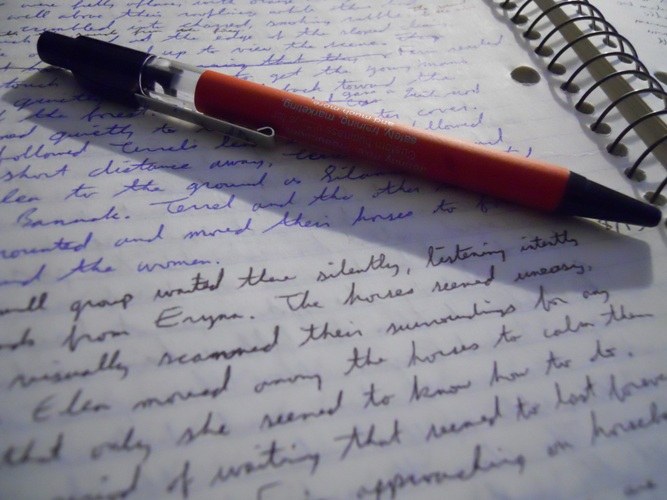 Instruction
First of all, you should know the basic rules of the Russian language, they just need to memorize. Some materials on the rules of the Russian language you can find here: http://www.gumfak.ru/russian.shtml
Knowledge of rules is necessary but not sufficient condition for competent writing. A competent person may not remember the rules that he once taught in school – he just knows how to write. To achieve this "congenital" literacy, it is necessary to read quality literature. The correct construction of sentences, punctuation, spelling words the classics of Russian literature must be deposited in the mind, become a kind of template.
A wonderful example of Russian writing is the work of Konstantin Paustovsky. If your home library does not have his books, download their electronic versions in one of the network libraries.
Reading books Paustovsky, listen to the sound of speech classic. Its melodiousness, melody, rhythm. The correct writing is akin to poetry, should flow smoothly, slowly, with pauses in the right places, emphasizing its rhythm. The correct rhythm of the text is the basis to competent writing.
Start to learn the proper rhythm with writing simple phrases of a few words, then match these phrases. For example: "it was a fine spring day. A mild breeze would carry the smell of acacia blossoms". First, combine these sentences without a comma (which is wrong): "it was a fine spring day, a mild breeze would carry the smell of acacia blossoms". According to the rules, these sentences should be separated by commas, as each has a subject and predicate. But if you just listen to the rhythm of the phrase, then catch a break in that place where there should be a comma. Learning to feel the rhythm of the phrases, you'll be able to correctly place punctuation without thinking about the rules.
To master the rhythm, listen to audiobooks. Listen to how the narrator pronounces the phrase where it makes a punctuation pause. When you write your texts, listen to their sound and put the commas in a logically flowing from the rhythm sound.
Use of programs-simulators, which allows to increase
literacy
written speech, you can find them on the Internet. These programs allow you to test different aspects of literacy, it is possible to choose difficulty levels. Having worked with similar programs, you will be able to significantly improve the quality of writing.
Advice 7 : How to learn to write correctly in Russian
Learn to write correctly in Russian is quite difficult, because in our native language spelling spelling of words often differs from its phonetic structure. Also, certain difficulties exist in the development of punctuation of the Russian language.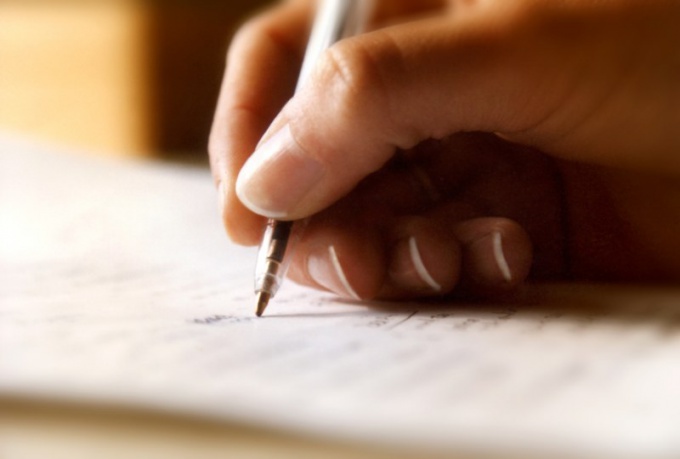 Instruction
Read more. A rich reading of literature will allow you to expand your vocabulary subconsciously memorize the spellings of different words and rules of punctuation. You will also get some idea of how to logically linked and fun to commit to paper their thoughts, chronicle of events or a description of something. Try to read quality literature, for example, Russian classics and contemporary authors who appreciate professional criticism. Remember that some turns of phrase and the individual words occurring in the works of writers of the XIX century, in our time, outdated and almost out of circulation.
Try to write more. To master something to perfection, you need to practice a lot. Write or print your text using the text editor on the computer. Be careful using the automatic spelling and punctuation Microsoft Word or other editor. The program can find the incorrect word that is missing from her memory, or "don't know" on some peculiarities of punctuation.
Check your texts for spelling dictionary and books on grammar rules of the modern Russian language, for example, D. A. Rosenthal, "Handbook of spelling and literary editing". Do not be lazy to refer to the references if you have any doubts about the grammatical accuracy of the written.
Observe the clear structure of the text. When writing articles you must follow the following order: introduction, main text and conclusion and a conclusion. The introduction should briefly introduce the reader in the course of the case, to answer the question: what is covered in the article. The conclusion sums up what was stated in the article.
Try to write a simple but standard language. Avoid colloquialisms and jargon. Do not overload the text unnecessarily cumbersome structures and excessive amount of punctuation.