You will need
- potassium permanganate;
hydrogen peroxide;
- citrus fruit;
- coffee beans;
is onions.
Instruction
Take the potassium permanganate and add a few crystals in warm water – you should get a barely pink the solution, not more. Soak a rag in it and wipe product. Be careful – you cannot use a solution of potassium permanganate to get rid of the smell of white clothes.
Use a stronger solution if a potassium permanganate failed. For this make a light solution of potassium permanganate, add to it 4 tbsp of 3% hydrogen peroxide, mix thoroughly. With a cloth or sponge put on a piece of leather. Keep in mind that if you add more peroxide than normal, dark products can fade. Ideally, this mixture should be used to get rid of the smell light brown things.
The juice of citrus fruit has long been known as an excellent tool for eliminating odours. Take several lemons, oranges, grapefruits or limes. Remove the fruit peel, which you should RUB the leather or leatherette. The pulp of citrus you can use at their discretion.
Take the peel from three lemons, remember it and place it in a plastic bag along with a piece of leather. Leave for a day after which remove the thing, shake. The unpleasant smell should disappear or become less strong than it was before.
Take a regular onion, if you don't have lemons on hand. Chop the onion into pieces, transfer to a plate, top put the sieve. The entire structure put in which put a piece of leather. A day shake the product and post on the balcony for a couple of hours.
If you are confused by the smell of onions, you can use coffee beans. Put a handful in a package in which to place the thing. After a couple of days the smell will be gone. It is unlikely that you will strain a subtle coffee flavor.
Soda will help remove the smell with light things. Material generously sprinkle baking soda, leave for a few hours. Next, shake the product and wipe with a barely damp cloth or sponge. It is not recommended to pour a dark soda products because they can remain whitish spots on the material, get rid of them will not succeed.
When all else fails, no choice but to resort to the help of specialists from the dry cleaners. Just a couple of days you will be able to pick up the product which will not emit unpleasant odors. The cost of the service is kept at a low level.
Advice 2 : How to get rid of onion smell on hands
Onions contains a lot of nutrients, and without him it's hard to imagine cooking. However, its pungent smell left on the hands and the cutting tool long after chopping, is not pleased everyone. To get rid of the smell of onions on the hands can, using the available home remedies.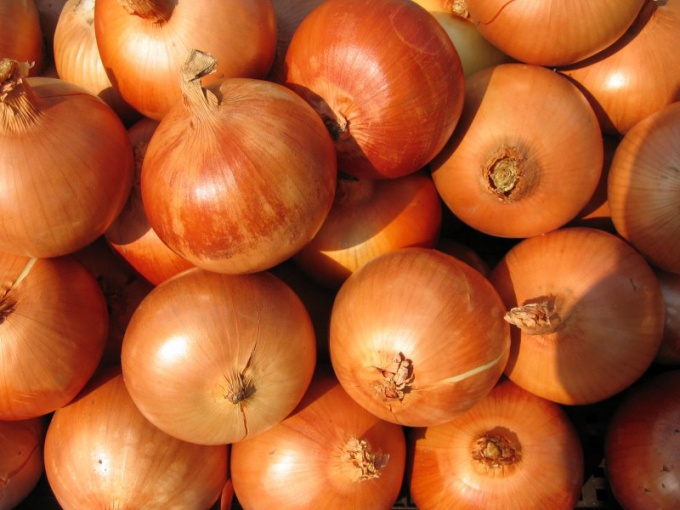 You will need
- lemon juice;
- vinegar;
- coffee grounds;
Sol.
Instruction
Take table 9% vinegar, soak a cotton ball to them and wipe hands. This will save the skin from the smell of onions. You can use the kitchen special atomizer, which in a glass of water diluted tablespoon of vinegar. Splashing such funds on hands and working surface in contact with the bow, destroys the odor. In addition, the vinegar helps disinfect and destroy germs.
Moisten hands with water, and then for a few seconds massage them with a small amount of salt. After that, rinse the skin with water, and the smell of onions on the hands will disappear. Even more effective is struggling with a similar flavor used coffee grounds, which also gently massage the skin.
Hover over a solution of two cups water, a tablespoon of salt and teaspoon of baking soda. In this solution soak your hands for a couple of minutes. In this solution it is also possible to wash knives or cutting boards, which shredded onions.
Take a lemon, cut it into two halves and carefully wipe his hands cut. Lemon juice will help to remove the smell of onions. You can just squeeze a couple of tablespoons of lemon juice and wash their hands.
Purchase for kitchen special liquid soap having properties to repel the smell. Some manufacturers are positioning these funds for the kitchen, as they are easier to handle with odormi. If after the first wash, the smell is present, wash your hands again.
Rather peculiar folk remedy proposes to use any piece of stainless steel, which must be rubbing their hands. The smell of onion will disappear, but then the skin will smell like iron.
Useful advice
The easiest way for those who feel the onion flavor on the skin even after washing your hands with soap is use when in contact with the bow of rubber gloves. Not too convenient, but absolutely safe.