The fact that a good hairdresser making a haircut or styling, always take into account the individual image of a man who sitting in front of him. Hairstyle must be in harmony with the person's appearance, his make-up and clothes. Therefore, in order to become a hairdresser, you must be able to think outside the box, to be aesthetically developed person and understand the importance of an individual approach. The easiest way to obtain the profession of a Barber is to enroll in specialized courses on which masters will teach you the skills to apply the techniques of basic haircuts and styling when working with a client. But not everyone who graduated the hairdresserscan become a good specialist. To become a hairdresser, you need to have not only a living, thinking, and good visual memory, but also the ability to instantly understand the situation. Hairdresser, transforming the appearance of the person should be aware how important can be his decision and try to make it right.

If you think that you have all of these qualities, and my dream is to become a good hairdresser, just have to find a good hairdresser's courses. It is not necessary to agree first on the eyes offer: is various hairdressing courses today are often, but not all of them are true professionals and masters of their craft. Try to pre-acquainted with the reputation of your chosen hairdressing courses, find all of the available reviews about them – and only then make a decision. Remember that the longer the training in the hairdressing courses – the more versatile wizard you can be at their end. And don't forget that a good hairdresser responsiveness and respect for its customers are not less important qualities than the ability to professionally handle scissors and combs.






Advice 2: How to become a Barber
Barber is one of the most in demand and exciting professions today. The Barber is a man, able to transform any with the help of a good haircut or a stylish styling and perfectly matched hair color.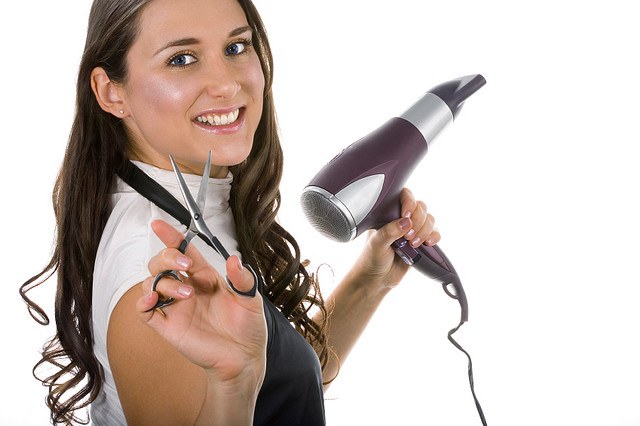 Where to study


To master the profession of hairdresser is required after the 9th or 11th grade to enter College or technical school for this specialty. The training will last 2-3 years. You can learn how with charge or for free. In addition to specialized disciplines in the College is mandatory and the teaching of General subjects.

There is another way - it's paid courses hairdressing. They act either directly at the hairdressers or at the training centers. Plus – fast learning, often practicing professionals in hairdressing. By the way, many hairdressing courses in the beginning to find out, whether personality, unless, of course future profession. Hairdresser it is important to be stress-resistant, confident, calm person.

After passing the theoretical course in College or courses will begin the most important thing – the establishment of you as a master of hairdressing. After all, theory is not enough to be considered a hairdresser. It is necessary to reinforce practical skills, which will appear in a few years. If you decide to become a hairdresser, you should know that you have to constantly understand something new, because in this field every season there are new trends.

Barbers have their specialization. For young professionals, recent graduates, is the hairdresser of a wide profile. This specialist works with women, men and children. Cuts, color, curls, and styles hair. Hair stylist, or Barber technologist will provide services for the creation of a model and formal hairstyles, wedding hairstyles, edgy haircuts, waves of various types. There is not enough without the element of creativity. Specialist of the highest category – the master designer-the stylist, or fashion designer-the artist's hair, he should be able to do make – up, computer selection of hairstyles, coloring, body scrubs, etc., There's no one talent hard work is not enough.


"Cons" of the profession


A working day of ordinary hairdresser lasts 8-12 hours, but almost all the time have on your feet. This is perhaps the main drawback of the profession. In addition, the hairdresser have the whole day to spend indoors with paints that emit different smells, with the inclusion of a Hairdryer, etc. Varicose veins, arthritis associates of many hairdressers.

The profession of hairdresser is long likely to remain in demand, because according to statistics, jobs in the labor market for specialists in this sector account for about 30%. This is a fairly. For example, only in Moscow was 1700 beauty salons. And every month open a new. Regarding earnings, the novice master earns about 30 thousand.