Instruction
To understand where to go to learn after school, it is necessary to imagine further developments. Who you will be in a year after graduation, in 5 years, after 20. Of course, life will definitely make adjustments to this plan, but the General direction you will still have. Many schools engaged in vocational guidance of pupils of 10-11 classes, trying to allocate preferences. The basic choice lies between humanitarian and technical education, but this is a very common alternative, for example, journalism is different from the law almost as much as from mining, or applied mathematics.
In any case, it would be wrong to look for a school after graduation, based on exam scores and competition in universities. Practically, this means a degree for the sake of the diploma, not for the sake of a successful career. Therefore, the choice of Institute or College should begin long before exams. Visit the open days, which are regularly held educational institutions, read reviews of graduates and the labour market. Note that profession, for which demand is great at the moment, it is possible to be in the tail of the list by the time when you will receive a diploma.
It is possible to pass several tests on professional orientation, in order to understand what you want to do in the future. And listen to the advice of friends and relatives, but do not forget that to learn and to work be right for you, so do not blindly follow the family decision. Keep in mind that during the first year of study there is a real opportunity to change majors or faculty. Of course, this is not free, but at least you won't have to waste a year waiting for a new admission.
It may be that you selected in the result of school is in another city. It should not become a decisive factor, because nothing wrong in studying in a different city. At the same time more prestigious University located in a regional centre or in the capital, will give you much more chances of employment in the future.
Many graduates decide not to spend time on higher education, limited vocational. The reasons can vary: lack of funds, the desire to quickly begin to work, the fear of the complexity of the educational process. However, it should be borne in mind that some positions simply impossible to take without a diploma of higher education, and to earn money in College will not work due to the more strict regime, that is, of experience by graduation you will have. Consequently, the chance of finding a good job will be somewhat less.
Note
For some people, their hobby turned into a successful career, allowing a profit to do what you love. Think maybe your hobby can become a profession?
Advice 2 : How to decide where to go
"Where to go?" - this question is asked by millions of students, including not only high school students but also students of 7, 8, 9 classes, which are also worried about their future. The answer to this question is, but it is different for everyone.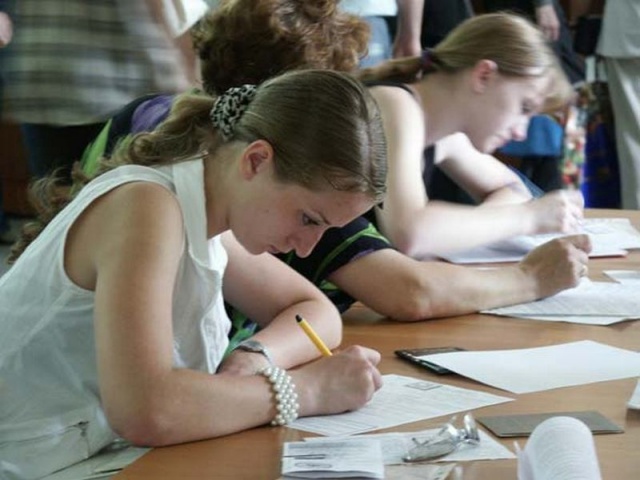 Instruction
Want, can, need. To begin to answer the question: what do you want? What is the profession of your dreams? Throw away all doubts from a number of "it's not real" and "I can't do that". Dream!Now back from the world of dreams in real life. Examine what you know, what qualities have, what school subjects you are more interested in easier and which items you will pass the exam, what scores you can expect. Rate the labor market in your region experts are in demand in which area is found the surplus of personnel?Now your task is to combine it all together and find a career that will meet your desires, your abilities will be in demand in the market.
Where to go to learn? College choice is a very important step. If possible, choose leading Universities specializing in issues specialists in your chosen profile. Be sure to go to the open day, chat with students, learn about admission, find out the passing score, last year's competition.Today in Russia a lot of dubious Universities, where to go easy and learn easier. It's mostly commercial companies. But keep in mind that employers in the diplomas of such Universities are rated low.
Prepare a backup plan. Today, each applicant can apply to several Universities and for several specialties. If you are confident in your abilities, consider that among your chosen schools was then, where the competition is low and where you will be able to do almost certainly.
Useful advice
If you have not decided where to go and who necessarily walk a few tests for career guidance. Blindly follow the recommendations of the tests, of course, not necessary, but to listen to their recommendations worth. It is possible that this study will open for you a new profession, that previously you didn't pay attention.