The absorption of calcium and iron by the body
Intake amount of iron in the body is directly associated with dietary components that inhibit or accelerate its absorption with simultaneous use of these components. Thus, the most powerful stimulant of iron absorption is vitamin C contained in fruits and vegetables that you need are pregnant women.
Also accelerator of absorption of iron can be fermented foods – e.g. sauerkraut.
Acid entering the body with food, forms a complex with iron and prevent the formation of fitata of iron, which is poorly absorbed and inhibits the absorption of the drug. Also for quicker absorption of iron is influenced by certain types of grinding and heat treatment, lowering the content plahotnogo fitata in products of plant origin. The most powerful piratami are cereal plants, vegetables, nuts and seeds, as well as tea, coffee, cocoa and some herbs. So, tea drinks reduce the absorption of iron from food by 62% - this is due to the polyphenol tannins contained in the tea.
How to drink calcium and iron during pregnancy
Recently scientists conducted a study, which was attended by twelve pregnant women. They took the drugs, either in the form of calcium with iron, or only iron, but in smaller amounts (two times). After that they had taken a blood test, which showed that the iron absorption of both drugs was nearly identical. According to scientists, this effect stems from the fact that the second drug was completely absent calcium.
Earlier studies have shown that monotherapies with 65 milligrams of iron was utilized by 12%, whereas from polymineral complex (with calcium) absorb only 3-5%.
To prevent mutual influence of iron and calcium, the drugs must be taken separately. So, if a pregnant woman has his Breakfast of milk and cheese, a serving of meat or fish after 2-4 hours to fully saturate it the body needs a dose of iron. Therefore, scientists and nutritionists recommend dividing the ingestion of products containing calcium and foods rich in iron, using the first category for Breakfast and a second lunch or dinner. The same applies for the supplementation of calcium and iron preparations – separate use will allow them to fully be absorbed in the body.
Advice 2: How to take calcium
Modern ecology, frantic pace of everyday work and improper diet not too positive effect on the human body. That is why you might need to take some vitamins and minerals such as calcium. At deficiency of calcium in the body bones become brittle nails and hair brittle, begin to crumble teeth. And excess of this mineral leads to the formation of stones in the organs. Therefore, to take calcium properly.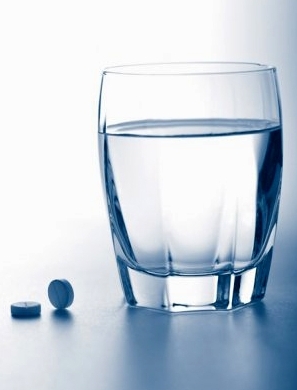 Instruction
Calcium is absorbed into the blood much faster when the stomach has food. Ie. take calcium either during meals or immediately after meals.
Calcium supplements are recommended to take with plenty of water.
Calcium is best taken in small doses several times a day than one big serving. Small quantities of the drug are absorbed faster and assimilated by the human body.
As a preventive measure calcium it is recommended to take 1-2 times (depending on dosage) per day, preferably in the daytime. For therapeutic purposes the dosage of calcium is determined by a physician.
Vitamin D improves the absorption of calcium in human blood. It is contained in dairy products, vegetable oil and butter, seafood, cod liver oil, herring, mackerel. Incidentally, sunlight helps the skin to produce vitamin D. So long walks in the summer, ensure excellent absorption of calcium in human blood.
Modern calcium supplements is presented mainly in three forms of: in the form of effervescent, chewable and conventional tablets. Effervescent forms of drugs have a number of advantages over the other. First, they contain more calcium than other forms. Second,
the calcium
while taking effervescent tablets dissolve quicker and therefore a faster absorbed into the bloodstream. Chewable tablets are easy
use
(anytime, anywhere).
Advice 3: How to take calcium during pregnancy
Calcium
during
pregnancy
is necessary to reduce the risk of premature birth or miscarriage, high blood pressure, blood loss during childbirth. It helps to save teeth and avoid leg cramps and unborn baby
calcium
protects against rickets. How
to take
calcium during
pregnancy
?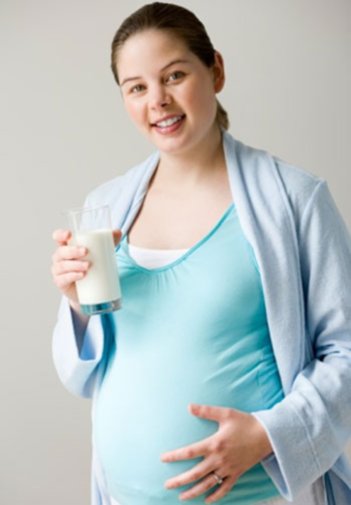 Instruction
Remember that the daily requirement of calcium during pregnancy is 1500 mg.
Take calcium in its natural form – from food to digest better. Calcium in synthetic form can lead to overdose, the formation of sand in the kidneys, and in rare cases, and stones.
Drink from the first days of pregnancy to 2 cups of milk per day. If your body can't tolerate milk, replace it with kefir or yogurt. Eat 150-200 g of cottage cheese and a few slices of cheese a day. Thus, you will create a reserve of calcium in the body.
Use egg shells as a natural source of calcium. To do this, hard boil some eggs, remove the inner film, the shell will be calcined in the pan. Then grind in a coffee grinder eggshell into a powder. The prepared powder can be added to soups and main dishes of your menu. Doctors recommend a dose of 0.5 teaspoons per day. Alternatively, before use, extinguish the calcium powder fresh lemon juice - formed calcium citrate, which is best absorbed by the body.
Take vitamin D-containing foods – egg yolks, cod liver oil and fish oil. Vitamin D promotes calcium absorption and retention in the body.
Consult your doctor if on face calcium deficiency in the body hair fall out or break nails. In this case, the doctor will prescribe supplementation of calcium.
Note
Calcium disappears from the body during any illness accompanied by rise in temperature. Aching in the bones, experienced by patients, the evidence of leaching from them this valuable item. Avoid colds and other diseases, take care of yourself and your baby.
Useful advice
Avoid insomnia, irritability and stress. During nervous overloads the body's need for calcium increases several times. If stress could not be avoided – ask your doctor to adjust the daily dose of calcium.
Advice 4: How to drink calcium during pregnancy
Calcium is one of the most important minerals in the body. 2% of total body weight is exactly what it is. Mainly concentrated calcium in human bone tissue. It is essential in the work of the muscles, including the uterus and heart. Without the proper amount of calcium in the body can not be normal for childbirth, decreases blood clotting. The correct course of reception of preparations, containing calcium, will allow to avoid problems during pregnancy and childbirth.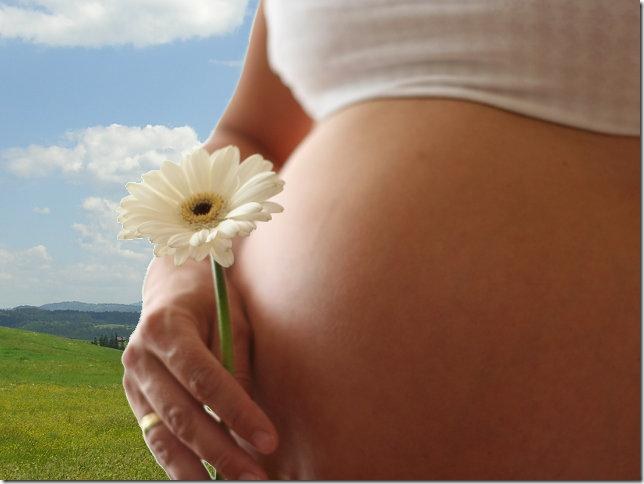 You will need
- gynecologist;
products containing calcium (milk, cheese, dairy products, cheeses);
medicinal products containing calcium (calcium carbonate, calcium gluconate, "Elevit pronatal", "Obscene", "Vitrum-prenatal", "Calcium D3 Nycomed" )
Instruction
After learning about the pregnancy, a woman goes to the gynecologist. The first thing your doctor will recommend you to make in your diet more foods containing calcium. Buy more cheese, drink more milk, yogurt. Best calcium absorbed from the acidophilus, yogurt, yogurt, low-fat cheeses. Up to 12 weeks of pregnancy do not take special preparations, they are useful to drink at a later time.
With the twelfth week of pregnancy take calcium tablets. It may be "
Calcium
carbonate", which contains calcium about 40%, or "Calcium citrate". "Calcium gluconate" contains only 9% minerals, "calcium Lactate" - 13 %. To the monotherapies of calcium also include "Vitacalcin" (1 tablet contains 250 mg of calcium carbonate), "Calcium-Sandoz" (represents the effervescent tablets containing calcium lactate, gluconate and carbonate in the amount of calcium-about 500 mg). Calcium can also be taken in combination with other substances, the composition of these preparations include salts, vitamin D and minerals. Combination therapy has several advantages, including the ability to secure the intake in sufficient quantity not only of calcium but of vitamin D, which takes an active part in metabolism, promotes the formation and maintenance of bone structure. During pregnancy, most often assigned a "Calcium D3 Nycomed" (it contains 500 mg calcium in the form of carbonate and 200 IU vitamin D). Also prescribe "homeopathic remedy" (vitamin D 50 IU, calcium 250 mg in the form of carbonate and citrate, zinc 2 mg copper and manganese 0.5 mg, boron 50 mcg). All of these drugs are good to use as a treatment for calcium deficiency and as a preventive measure. Multivitamin means more efficient make in the last months of pregnancy as a preventive measure. We recommend the following complexes: "Sana-Sol", "Elevit pronatal", "Obscene", "Vitrum-prenatal", "Pranava", "Multi-vitamins".
It is known that taking calcium supplements safe, they do not cause negative reactions of the fetus. The application of this minerals during lactation is also beneficial for the mother's body. Some side effects are still possible, for example, carbonate salts of calcium can cause disorders of the digestive system (constipation, flatulence or diarrhoea). Preparations containing calcium citrate cause such phenomena are much less common. Not often, but take place to be allergic reactions that occur additional components of the drug. Starting to take any calcium Supplement, pay attention to the reaction of his body. In the case of adverse symptoms, immediately discontinue use of the funds and consult your doctor for advice. Be sure to ask to replace the drug with another.
Note
For women older than 25 years, the need for calcium is 1 gram per day. For pregnant women, this figure varies according to gestation to 1.5 grams per day.

For the application of calcium there are contraindications that should be considered. This hyperparathyroidism, hypersensitivity to the drug, some malignant tumors, renal failure, phenylketonuria.
Useful advice
Try to watch over health, but do not buy drugs without consulting the prescribing physician.

Do not overdo the calcium, take as much as prescribed by your doctor.

Always read the contraindications on the drug before to buy it.
Advice 5: How to take products with calcium
Calcium given a large role in the human body, because it is from this macronutrient depends largely on the condition of the teeth, hair and bones of a person, the contraction of the heart muscle, Central nervous system, normal absorption of food. With the lack of calcium is related to development of dangerous diseases such as osteoporosis. Therefore, experts often advise people to take
calcium
optionally, in the composition of various drugs. But that this substance benefits the body, it is important to know how to do it right.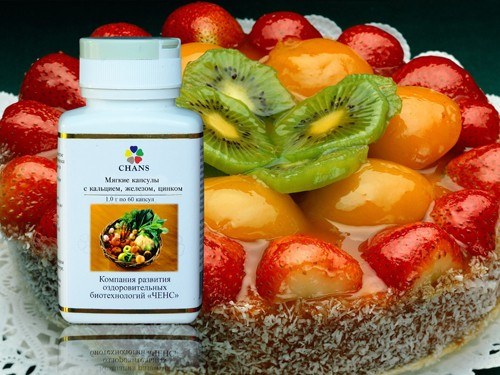 Instruction
Drugsthat contain calcium, take with meals or immediately after it, because it is absorbed more quickly with food. It is best absorbed by the body calcium citrate, calcium lactate, or hydroxyapatite, worse – gluconates of calcium. But bear in mind that if you grind a pill of calcium gluconate will drop in a few drops of lemon juice (powder in this "hiss"), gluconate is converted into calcium citrate, which is completely and rapidly absorbed in the intestine.
Important form of this drug. It can be in the form of solutions, tablets or capsules. Effervescent tablets are dissolved faster and absorbed by the intestine, and chewing – easier to swallow than large.
The daily amount of the drug you need to take, divide it into several doses and always take them with plenty of water.
Many scientists argue that calcium is absorbed better in the evening, after 19 hours, so taking calcium supplements and products with its content, if possible, move in the evening.
By the way, note that caffeine and alcohol impairs the absorption of calcium, so try in that time when taking calcium, do not drink neither tea nor coffee, nor, especially, beverages, containing alcohol. For this reason, you should not drink coffee with a cheese sandwich.
To calcium better absorbed, try to Supplement your diet with foods which has vitamin D, or multivitamins. It is also useful to spend more time outside, especially in summer, when the sun's rays affect the skin, promoting the production of vitamin D.
Some people taking calcium carbonate causes constipation. To avoid this, try simultaneously to consume supplements or products that contribute to enhancing peristalsis of the bowel.
Calcium per day for adults from 880 to 1200 mg. How much you will need depends on your diet and physical activity. Keep in mind that the glut of body calcium as unacceptable as the lack of it. An excess of this substance, according to the researchers, increases blood clotting, which is dangerous for people with heart disease. In addition, excess calcium can Deposit on the walls of blood vessels, affecting their elasticity and clearance, like cholesterol plaques. So try to take this drug exactly in the dosage prescribed by the doctor. And even better to consume calcium in the composition of foods.
Most calcium is found in dairy products and in eggs, chocolate, cabbage of all varieties, spinach, almonds, sesame seeds.