Instruction
Passing the English exam, you can try
to enroll in
any Russian University specialties such as linguistics or Philology. For further specialization, you can choose the faculty of translation studies, Philology or foreign language teaching at any University that provides this opportunity. It should be noted that these areas are most often represented in public institutions.
If you want to apply your knowledge of the language in other areas, you can also choose associated with foreign faculties. For example, exam results for English and geography you can choose regional studies, Oriental studies, African studies or anthropology.
To gain knowledge on the functioning of the modern global political system, it is possible to submit additional studies and to enter on such subjects as international relations or world politics, in colleges and universities that focus on these areas (MGIMO, RUDN and so forth). Foreign language may be useful at receipt on faculty of world economy and world business at the University of Economics.
Some institutions accept the results of the exam in English language on specialty tourism or journalism. Foreign also come in handy for future customs (speciality "Customs business"), psychologist, pedagogue or sociologist. Interesting subjects can become cultural studies, religious studies, and specialty related to hotel services.
Requirements for the entrance exam may vary in each institution. Each University has the right to designate requirements for students, like a set of exams required for admission to a particular specialty.
Note
Before submitting documents to the University it is advisable to visit the admissions office to receive the most comprehensive advice on the subjects studied within the discipline.
Advice 2: Where can I go for psychology
In our time it is very important to get a higher education in order to get a prestigious job and receive a decent earnings. Many Universities across Russia is ready to open its doors to all comers who seek for knowledge in different scientific areas. Having defined with the future profession, you only need to choose the higher education INSTITUTION and form of education.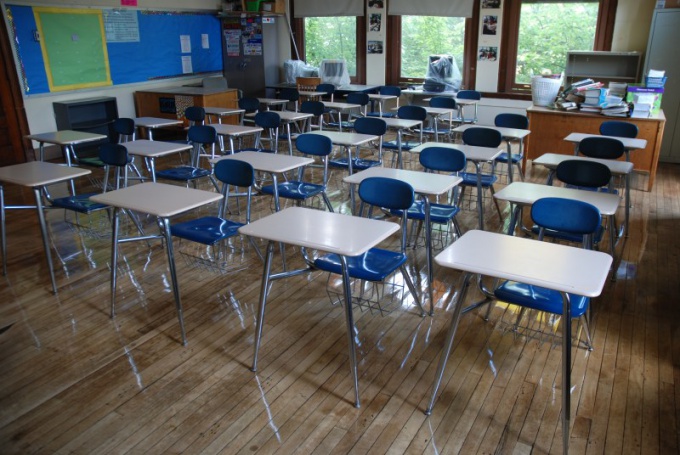 Instruction
If you took a firm decision to become a psychologist because you want to help people in difficult life situations and provide them with moral support, particularly interesting for you would be to study in day or evening classes. That's where experienced teachers you will be asked to participate in psychological games, seminars, trainings, etc. the work of the psychologist involves communication with people, so this fact is very important. After all, in the practical training the theoretical knowledge are practiced and reinforced.
No matter what city you live in. You always have the opportunity to graduate from College and get a degree in psychology. For example, in Yekaterinburg there is the Ural state pedagogical University, which created good conditions for students. The University has its own library, which is very important. The leadership of this University conducts periodic science Olympiad, conferences where there is always a chance to improve their knowledge.
Always ready to accept students of St. Petersburg state University. Having a very strong teaching staff, it can offer you a very exciting training that will help you to develop in your chosen direction. On the basis of the University created a program that focuses on culture, sport and health, which will make your learning more interesting.
In Moscow, many institutes, universities and academies are simply fighting for their students, offering them different learning options and payment plans. As well as create favorable conditions for foreign citizens. Here may be noted such Universities as Moscow state University, Moscow pedagogical University, Moscow humanitarian-economic Institute, etc.
Also do not forget about distance learning, which at the end gives you the right to practice his profession as a specialist. One of the institutions offering a similar form, is the Institute of positive technologies and consulting. There are few areas in psychology that are supervised by qualified teachers. Distance learning is very convenient for many students. Because the learning process takes place in your free time. Big plus is the fact that to study in distance learning is possible from any city, having a PC (laptop) with constant access to the Internet. Live communication, this Institute is supported through Skype that allows management of the Institute to monitor the learning process, and students feel supported in learning.
The psychologist must constantly evolve in your direction and improve your knowledge. Seminars, trainings and master classes will complement your education that will positively impact on future career. In every city there are many centers that provide such services. It is important to have the desire and aspiration to become a specialist in this area. So no matter in which University you will be trained to be a psychologist. What is important is the learning process. In other words: "do Not place makes the man, but the man the place."
Advice 3: Where it is possible to do if there is no exam
At the moment the delivery of the unified state exam is one of the main and essential attributes for successful admission to Universities. However, there are several other ways to obtain education without having a certificate of passing the exam.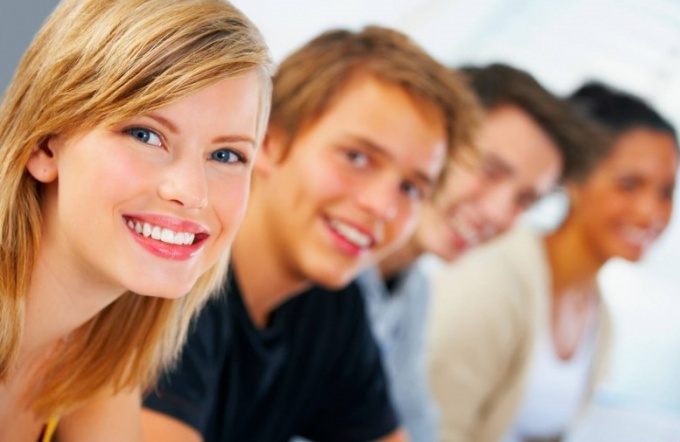 Instruction
One of the most popular options is the admission to colleges on the basis of 9-th class. You can finish College at the University, building up your knowledge and
, after
graduation, to enroll in the 3rd course in the University after passing the pre-exam. But this technique is not available in all institutions of higher education. For example, when applying to some Universities for admission to 3 year, you will need to pass internal exams. However, before entering all details. After all, every year the Universities are making some adjustments for applicants.
The next option is to enroll in specialized courses. In just three months you will be able to learn a profession and go safely to work. The choice of specialties for these courses is multifaceted, so everyone can find something for everyone. For example, today popular professions such as stylist, Stuart, a manicurist, a chef or a landscape designer. However, these courses have a significant drawback: the majority of employers wish to have employees with University diplomas.
Another option is study abroad. However, it will require significant financial costs. First you'll have to finish school and then go to University. In total you will spend on training for about 6 years.
Many commercial and government educational institutions offer training on paid faculties. This option is especially relevant for those who are going to get a second degree and graduated from high school prior to the introduction of the exam. Such applicants simply pay a certain amount than to self-remember and re-learn long-forgotten material.
In addition to these options, you can learn remotely, as well as evening or correspondence Department. In this case you are allowed to take the entrance exams to the UNIVERSITY is not in the form of the exam. Or you can still brush up on your skills, like training courses and in the following year with a clear conscience to pass the exam.
Advice 4: Where to go for journalism
Journalism is, first and foremost, the constant practice and dealing with people. Therefore, choosing a University, you need to pay attention to what is University and how much he allows the students to practice.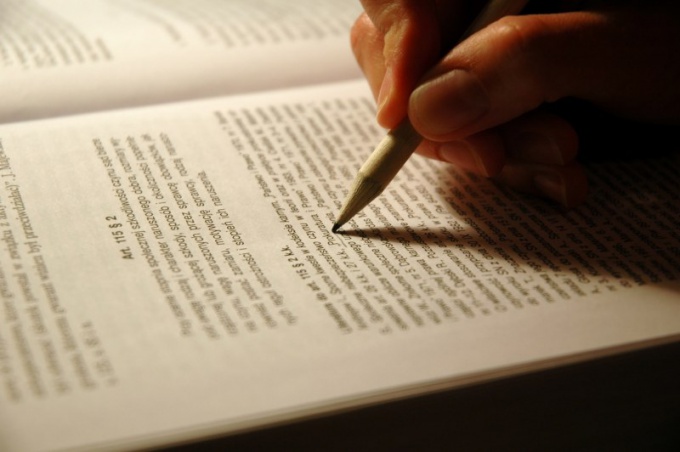 Creative competition
To enter the faculty of journalism, applicants must not only provide the results of the exam in Russian literature, but also to pass a creative contest. Program of creative competition and criteria which assess the knowledge of the applicant, each of the University their. Therefore, when choosing a University you should pay attention not only on the location of the institution, the conditions and the cost of education, but also to the demands of the creative competition.
Commonly for a creative applicant has an opportunity to receive up to 100 points. To check a predisposition to the profession, every applicant interview. At these interviews, the Commission identifies horizons of the applicant, his understanding of journalism.
The program also includes creative writing stage. Topics that can be caught on the exam (or examples), in advance published on the website.
Another important factor is the availability of a portfolio. Portfolio the applicant must be at least two publications in the official publishers of the media, not necessarily known.
MSU
The most prestigious universities not only in Moscow but throughout the country is MSU. Every teacher of journalism at Moscow state University has a PhD or apply to it. There is also a separate area where they teach international journalism.
The faculty is often conducted master classes by leading experts and iconic figures in the modern history of journalism. For example, proponents of sports journalism have the opportunity to talk personally with Vasily Utkin.
To do at MSU
is quite difficult, so interested person will have to work hard. In addition to the internal written exams (literature and English) to meet the requirements of artistic competition. This implies the existence of 5 publications (three of which printed in year of admission). Interview questions and the names of the works can be found on the official website of Moscow state University.
The journalist faculty of Moscow state University was established in 1947. This is the "old" journalism in Russia.
Other universities
The faculty of journalism of most Russian universities. Of course, the priority for MSU should SPSU. Creative competition at the University a little more difficult as the interview you are expected by an oral examination on social science, not a list of simple questions in the section "Why did you choose this profession?".
High-quality training to journalism can boast of Novosibirsk state University (NSU). This University for that year, seeks to go global, so clearly follows the training program. Students of journalism are no exception in NSU periodically hold meetings with famous personalities, the Dean's office vigilantly monitors the practice of the students. As for creative publication for admission to be optional, but their presence will increase the chance to get the highest score.
USU or the Ural Federal University named after B. N. Yeltsin, also known journalistic faculty. The advantage of the University is the focus on practice and students. The Dean and faculty of journalism of the Ural loyal to the couples pass in the name of practical journalism. Already from the third year students have the opportunity to combine full-time work in the media and training full-time. To enroll in this University need to also pass a creative contest, where 20 points is given to the availability of publications from the applicant.