You will need
Certificate of sole proprietorship or LLC
Bank account, purse in Web Money
The "box" of the website of the online store
Established relations with one or more suppliers of clothing
Several couriers in the state or arrangement with a third-party courier service
Instruction
Register your shop for yourself (as an individual entrepreneur) or legal entity (limited liability company). Selling clothes online, you will have to comply with all the requirements that the state imposes on the retailer. For payment by Bank transfer you need to open a Bank account.
Order site web-Studio or individual expert who provides services of this kind. Online store is one of several most common types of electronic resources, which are ordered web masters. Therefore, there are a number of standard solutions specifically designed outlet online.
Begin your search for suppliers with whom you will work, selling clothes on the Internet. The system of interaction with suppliers needs to be arranged in a special way – because working online shopping often without stock. That is, to obtain goods from a supplier should in fact order his client to your store – quickly and with full confidence that the subject has in his warehouse.
Organize the system of delivery of goods to the customers of your online store. You need to provide several methods of delivery – how with the courier, "hand in hand", and with the help of the postal service. With special delivery, and linked the choice of payment method – by Bank transfer, cash, cod by mail or "electronic money".
Note
To deliver the goods (especially expensive ones) should be only those couriers that you can trust "on all hundred" – the solution to this problem we need to think in advance.
Useful advice
In the online clothing store should be given the maximum information for each item (exact size, colors, material), as well as high-quality photos of things – otherwise you can not avoid a large number of returns, which is highly undesirable.

From the very start an online store you need to pay more attention to its promotion, in particular, search engine optimization, to quickly acquire your target clientele.
Advice 2: How to open a clothing store for pregnant women
Shapeless robes in the wardrobe of pregnant women are gradually being replaced by elegant suits and dresses. Niche in sales of products for moms-to-be gradually filled in, but you still have the opportunity to open this lucrative business. Register your company officially and start working.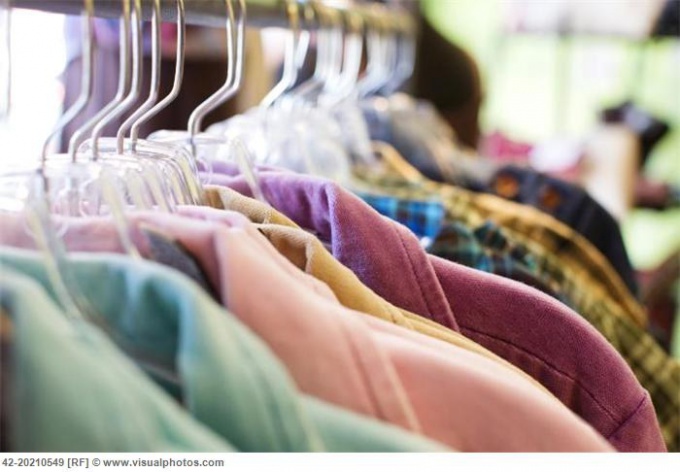 Instruction
Pick a room for store. When choosing guided by the price category of the goods. For sale clothes economy class and medium-level best to locate the store next to the clinic and close to public transport. Relying on customers with a high income, try to find a place in the center so it was easy to reach from any district of the city.
Find suppliers of the products. The easiest way to do this via the Internet. There are many websites that collects and classifies such information. Compare the price categories in various positions, review the terms and conditions of delivery and payment. Ask around friends, maybe they know of a company engaged in wholesale sales of products for pregnant women.
Purchase business equipment and complete shop. Purchase mannequins to demonstrate the clothing and full-length mirrors. Install a convenient and spacious changing rooms. Don't forget that pregnant women get tired quickly, so you need to arrange a place for them to rest. Remember that shopping with a future mother often go to men, they need to organize the waiting area.
Purchase a product. The attractiveness of a store for pregnant women is that they can purchase many things in one place. Take care about the convenience of its customers. In addition to clothing, you need to buy personal care items, cosmetics for pregnant women, bandages. Subscribe to a periodical publication for moms-to-be and themed books.
If space allows, organize a kind of club for pregnant mothers. It will attract new, loyal customers. Good help in the promotion of business will be to have an onlinestore. Thus, your services will benefit the residents of other cities.