You will need
Certificate of sole proprietorship or LLC
Bank account, purse in Web Money
The "box" of the website of the online store
Established relations with one or more suppliers of clothing
Several couriers in the state or arrangement with a third-party courier service
Instruction
Register your shop for yourself (as an individual entrepreneur) or legal entity (limited liability company). Selling clothes online, you will have to comply with all the requirements that the state imposes on the retailer. For payment by Bank transfer you need to open a Bank account.
Order site web-Studio or individual expert who provides services of this kind. Online store is one of several most common types of electronic resources, which are ordered web masters. Therefore, there are a number of standard solutions specifically designed outlet online.
Begin your search for suppliers with whom you will work, selling clothes on the Internet. The system of interaction with suppliers needs to be arranged in a special way – because working online shopping often without stock. That is, to obtain goods from a supplier should in fact order his client to your store – quickly and with full confidence that the subject has in his warehouse.
Organize the system of delivery of goods to the customers of your online store. You need to provide several methods of delivery – how with the courier, "hand in hand", and with the help of the postal service. With special delivery, and linked the choice of payment method – by Bank transfer, cash, cod by mail or "electronic money".
Note
To deliver the goods (especially expensive ones) should be only those couriers that you can trust "on all hundred" – the solution to this problem we need to think in advance.
Useful advice
In the online clothing store should be given the maximum information for each item (exact size, colors, material), as well as high-quality photos of things – otherwise you can not avoid a large number of returns, which is highly undesirable.

From the very start an online store you need to pay more attention to its promotion, in particular, search engine optimization, to quickly acquire your target clientele.
Advice 2: How to sell online clothes
Online stores are becoming more and more, however there are products that most people prefer to buy in real stores. These include clothing. However, given the type of clothing and not skimp on service, while sales of clothing via the Internet can be a very successful business.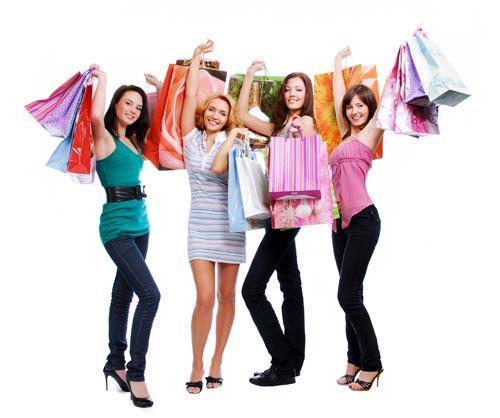 Instruction
The most necessary for an online clothing store is, of course, the website. The site should be catalog clothing patterns, sizes and description of the material under each model, it is desirable to set a "buy" button. It will be easier than the website interface, the simpler it will be possible to carry out the operation for the purchase of a garment, the more you will have customers, because if they do not understand with the website, then simply buy the same stuff in another online shop. Thus, from a website depends very much, and its development can not save.
Clothing is a special commodity. First, it is chosen very carefully, because nobody wants to wear something that is not like, do not correspond to the image or not sitting. Second, it is often necessary not just to choose and try on, touch the fabric. It's easy to do in a regular store, but not via the Internet. So, if you are going to sell clothing via the Internet, prepare directories to your website the best quality, with a detailed description of each garment. Also organize the delivery so that the client can try not only your size, but other, similar models of clothes. Thus, the courier will have to carry the whole closet.
Well, if customers can not only obtain clothes via courier delivery, but also to come to the store (i.e. warehouse), if they so comfortable. Therefore, make sure that the client can choose between delivery and "click and collect" clothing. Your warehouse should be created all conditions for selecting and trying on clothes, i.e. they must be in possession of a mirror, fitting room, sales. The warehouse may not be in the center, but it should be easy to drive.
The basis of promoting your online clothes shop - your website. You need to be easy to find requests "clothes", "buy clothes", etc., to be able to get through the banner ads. You can also post information about the new online store of clothes in the women's communities and social networks.
Advice 3: How to open an online children's clothing store
The field of e-Commerce currently covers almost all areas, and trade children's clothes is not an exception. This idea is perfect for a home business, in order to implement it is enough to perform a series of simple actions.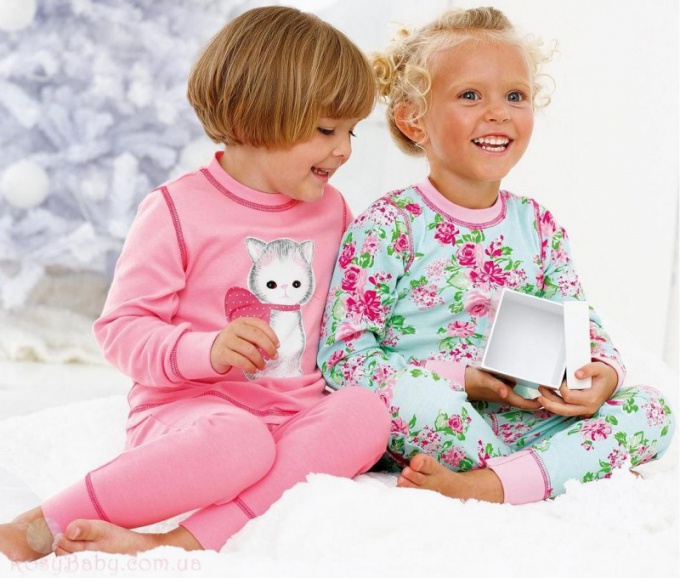 Instruction
First, decide exactly how you want to organize your online
storeand
. It can be customized with "invisible" profit or service organization group purchasing with a fixed interest rate as a mediator. The first model is convenient because provides you profit in the presence of at least one client, the second method is more transparent, so is more trusted by the consumer.
Identify suppliers with whom you cooperate. It can be as domestic online shopping children's clothingand foreign. The best option is to use a foreign supplier. Search for shopping sites where the concentration thereof is large, for example, rutaobao.com. This website is the largest trading platform China, delivery takes very little time and is relatively inexpensive, and a huge range of products. This online store is perfect for group purchases, so be sure to take him a note.
Your primary target audience — mothers and potential mothers. The consumer sector holds the most time on social networks, so the best option will be to create a group dedicated to your business. Invite users, focusing on the age of 20-25 and marital status "married". Use contextual advertising on the social network to maximize the number of potential customers. In addition, enter discount for invited clients and accumulative discounts for regular customers. Start a campaign, periodically expose the photo of the product, available and sold at discount prices. Remember that the main challenge after attracting a customer is a retention and transfer from disposable to permanent.