You will need
- rags;
- remover;
- grinder or an angle grinder;
- sandpaper;
brush;
- roller;
- primer;
- the stain.
Instruction
If you are going to varnish a table that has been painted or has a lacquered surface, then the entire old layer of any paint material clear and only after careful processing proceed to re-coating.
To clear the table of paint materials, use chemical, mechanical or thermal removal of the old coating. When you use a chemical flushing system, apply it to the surface of the table with a rag after 10 minutes, wipe table with a dry cloth.
To remove the old layer of varnish or paint with a heat method, use a heat gun. For use make the heating surface and remove the old layer with
using rags.
To clear the table of old layers of paint and varnish materials by using a mechanical method, use a grinder or rotary sander and fine sandpaper. Gently clean the surface at a low speed devices since the inclusion of a high-revving can cause damage to wooden surfaces, then you will have to putty the entire surface.
Apply a layer of varnish you can with a brush or roller. If you use a clearcoat and you want the table had shade, you must apply one, two or several layers of stain or colored primer.
If you are not using stain, be sure to Prime the surface of the table not less than two layers. This will reduce the consumption of varnish and smoothes minor irregularities that are always present on the tree, regardless of how careful sanding it.
Use primer water-based, which are presented in trade in a wide range and have different colors, and can also be colorless. After applying each layer, allow time for complete drying of the surface. It will take 12 hours.
Apply a coat of varnish, leave the table for 24 hours for complete drying of the first layer. Cover the table with varnish for a second time.
Advice 2: As cover the wood varnish
Varnish is aesthetically pleasing and functional. It protects the wood from moisture and prevents drying up and cracking. Properly applied nail Polish dries quickly on the surface and facilitates maintenance. There are types of colorless varnish or tinted shades.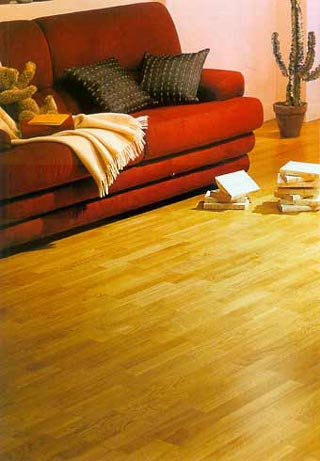 Instruction
Before you apply the paint, prepare the surface. Grind with fine sandpaper, wipe clean and dry.
Then apply a coat of primer. There are special water priming both colorless and tinted. The primer coating allows to reduce the consumption of varnish and makes the surface more smooth.
After drying the primer, apply a coat of varnish. Coverage you need to make two or three layers. Each subsequent layer is applied after full drying previous.
Gloss varnish makes visible all the irregularities on the wood surface. Matt varnish – allows you to hide them.
Water varnish suitable for application over previously painted surface.
Nail Polish or apply with a roller or brush in a thin layer to avoid drips and streaks. You can also use the spray.
If you want to cover
with varnish
new
wood
resin rocks, first cover it with a stain on 2-3 coats and then
varnish
.
Previously painted or varnished surface, fine grind sandpaper to remove old coating. Then rinse and dry. Cover with 2-3 layers of primer or stain and start coating varnish.
Render surfaces can use a tinted spray and then clearcoat. Or you can use a tinted varnish, which added a 5% impregnation. Impregnation should be water-based.
Advice 3: How to cover a picture varnish
Canvases painted with tempera or oil paints, you need to cover with varnish. High-quality coating will give the colors brightness, intensity and Shine. In addition, the film of varnish will protect the paint layer from dust, grease, smoke and pollutants contained in the air.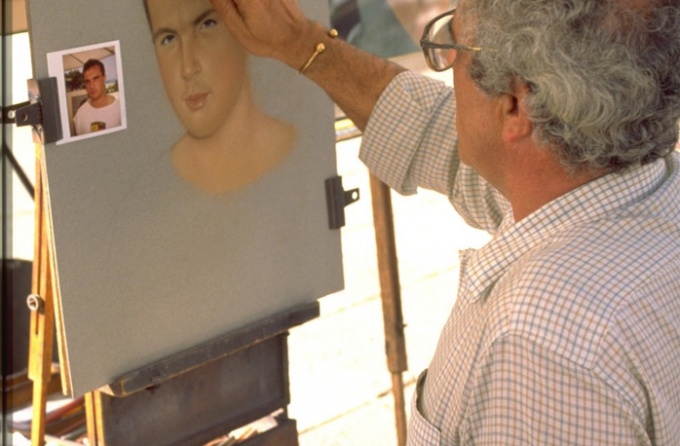 Instruction
Determine when your painting can be covered with varnish. According to the rules, this must be done not earlier than one year after the writing of the canvas. To achieve this, time painting to protect from dust, tobacco smoke and pollution.
Select finishing varnish that you will use. In this field applied mastic, acrylic-styrene, Tammany lucky. But the best is acrylic-pistachio. He has a high transparency, high elasticity and a very long time retains its properties. An important parameter of varnish is its freshness. Since the release should not go more than 3 months.
Pick hammers finishing brush for applying paint. The width of the tool select based on the dimensions of the canvas. For small paintings take fleyts width of about 50 mm, for medium – not less than 100 mm. the thick of your chosen nail Polish, the shorter should be the bristles fleytsem.
Pre-clean from dust and dry picture. Before you start working for a better wipe, varnish should be warmed. To do this, put it in a water bath at a temperature not exceeding 40°C.
If you want to avoid a high gloss varnish, the varnish needs to be diluted. Do it in a ratio of 1:1, adding fresh pine. In the cold season of the diluent can take a little more. For slower drying varnish, it is diluted with white spirit, but this material has the properties to penetrate through the cracks into the pattern and form spots.
Put a picture on the table, if she's small, or put on an easel if it is large. Install light source on the right side. Apply the nail Polish flejtsem, moving from the top, parallel to the bottom edge. Movement make smooth and wide. The Polish on the brush, collect a little, to avoid leakage.
Then raspolirovat applied varnish, until it is raw. Doing it dry fleyts. Raspolirovka stop when the brush begins to paglipat to the lacquer. If the coating is too thick, the excess is removed by fleyts soaked in pinene.
In 15 minutes after only to have the picture of the inclined face to the wall. This is necessary to protect the fabric from dust. Also covered with varnish , the painting should be protected from low temperatures and humidity.
Advice 4: How to cover the nails with Biogel
The growing popularity of nail bio gel , a substance which not only beautifies the nailsbut also strengthens them. Typically, such a procedure holds a master of nail salon. However, it is quite expensive. Try to learn the tricks bielebog manicure.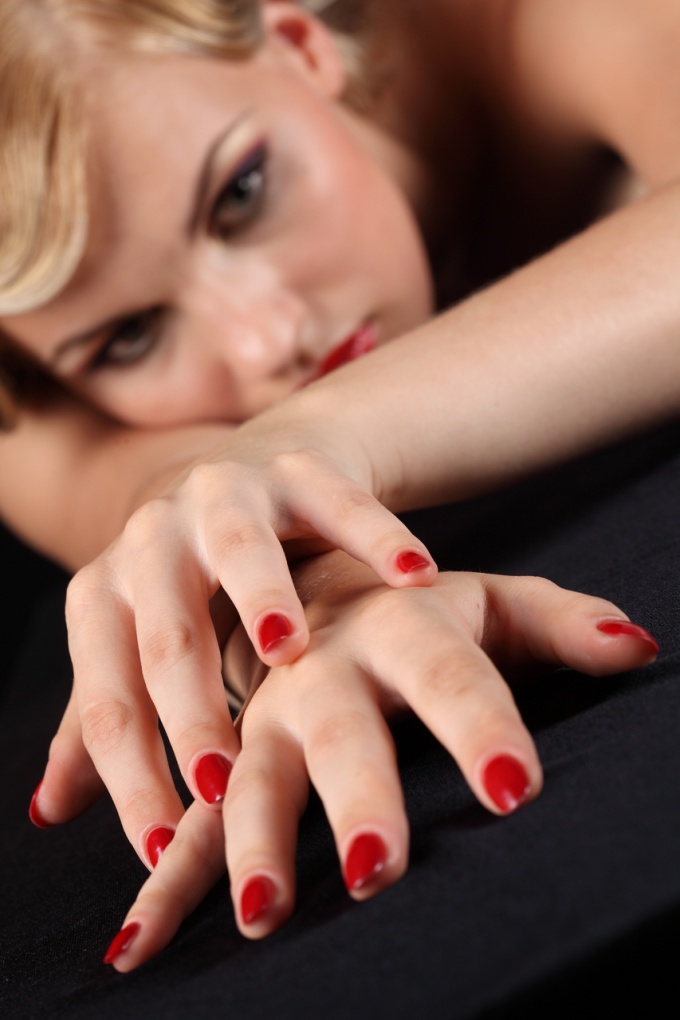 You will need
Biogel
Means for trimming or edging manicure
A primer or liquid with vitamins and protein
Degreaser (alcohol)
UV lamp for drying nail
Glossy varnish
Liquid nail Polish remover without acetone
Olive oil
Instruction
Consider whether you should cover the nails with Biogel? It's a liquid remedy, which is recommended to be applied on live nails short or medium length. You can pagrati Biogel glued nail tips (artificial records). But for long nails (especially if they bent inwards) to use bieleve building and strengthening is not recommended - the medium is poorly kept.
Prepare the nail for application of Biogel. Trim them, file his, giving the desired shape. Slide down the cuticle stick for manicures and Polish nails with a soft nail file for polishing (buff). To degrease it, wipe a cotton swab dipped in rubbing alcohol. You can buy special degreaser for nails.
Buy a bottle of primer – it's a special liquid that you want to use before coating nails with Biogel. It will help decorative coating to better adhere to the surface of the polished nail. Use acid free means that it does not harm the nails.
Apply primer on the nails and dry them, putting on the table. Different means to dry from 30 seconds to 2 min. On the advice of some masters, instead of primer, you can use the liquid vitamins and protein.
Begin to gently cover your nails with Biogel, moving from the free edge to the cuticle. To the ground plate does not reach to leave the distance of 1.5-2 mm to the cuticle.
Dry nails in a special device with UV lamp for 1-2 minutes or just at room temperature, avoiding drafts. Do not use for drying nails hair dryer! Otherwise on the surface of the decorative layer may appear unsightly bubbles.
Apply the second layer of the decorative means, and if desired, make several thin layers. Each layer dries. Then remove the sticky layer with liquid varnish remover that does not contain acetone.
Attach the decorative surface high gloss finish. Into the cuticle area, gently massage, RUB olive oil. Do not wash your hands a couple of hours to your beautiful nails are not affected.
Useful advice
You can paint bigelovii nail varnish and wash it with liquid without acetone. But more economical and easier to cover with colored nails Biogel – then they will look like painted, and their appearance will be maintained from 2 to 4 weeks. After this time bigelovii manicure needs to be adjusted. Delete the old ornamental layers of a special solvent means it can be purchased complete with Biogel. Never use acetone!