You will need
- varnish or paint;
- fine emery sandpaper;
- stain;
- brush and roller.
Instruction
Prepare the furniture to the paint work. Remove any elements which could get the paint. If they cannot remove, cover them in cellophane (like food).
Remove the old coating by using abrasive cloth with a fine spray. If the paint layer is thick enough, then use coarse sandpaper. The procedure is quite long and troublesome, but using the grinder to facilitate labor is not necessary. It will damage the veneer, as for the high revs can cause depressions in the material.
If sometimes there are burrs or gouges, then primed them, then level the wood putty. Wait until it fully dries, then lightly sand with sandpaper.
Stir the stain and apply two coats until the color is smooth and rich. If you use latex or enamel paint, to give a tint is not necessary.
If you decide to stain the veneer of paint, apply it in several layers. With the varnish a bit more complicated. Apply the first coat, let it dry. If some places stick out "splinters", remove them with sandpaper.
Cover the veneer with a second layer of varnish with a roller – so the coating is smooth. Be careful to avoid drips, wipe them will be very difficult. This would be a good prokatyvaja cushion in a special tray.
Ensure that in the process of drying of the coating to keep dust and other impurities, otherwise, you have to come all the way staining of veneer from the start.
In about 1-2 days screw all the removed elements. Doing it early is undesirable, as the varnish dries for 48 hours.
Useful advice
If you have expensive furniture veneer, do not try to restore independently. Call the experts of this field, or give the product to the shop.
Advice 2: What is the wood veneer
Veneer is a thin layer of wood with a beautiful pattern made by cutting, peeling or slicing. For the production of veneer usually use birch, alder, beech, oak, Linden, ash, larch, cedar. This material covers the furniture and other items.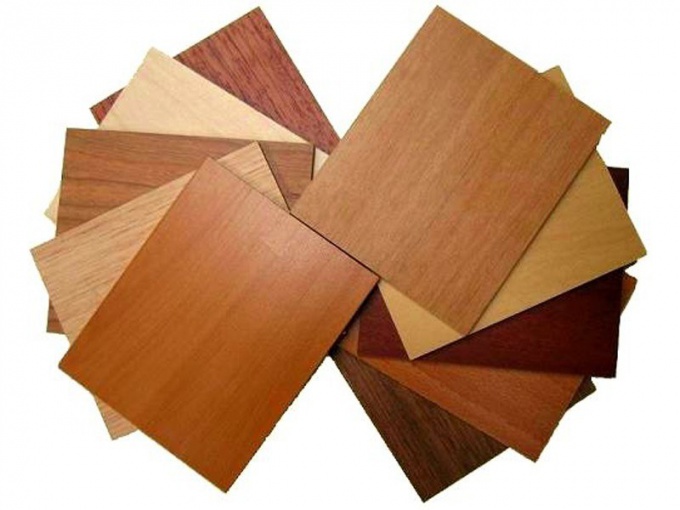 Veneer used in the manufacture of furniture, furniture panels, wall panels, doors. Thickness of veneer does not exceed half an inch. Products covered with this layer of wood, giving the illusion of natural wood.

The technology of manufacturing of veneer more than 4000 years. For the first time the idea to saw the wood into thin layers originated in Egypt, where there are practically no forests. But the interiors are made of wood, it is very appreciated. So I figured out a way to slice veneer from the trunk of a crosscut saw. To mechanize the process was only in the 19th century, when the first planer with manual transmission and later - shelling machine.

In the production of veneer, it is important to choose the right raw materials. Logs must be free of ingrown bark cracks, abundance of knots, since these defects will affect the beauty of the pattern. On sawmill determine how logs are cut into sheets. First, logs are cut into ridges, clear of bark, from foreign bodies, then sliced on a band saw workpiece steamed or soaked in hot water. Because of this, wood becomes softer and easier to cut. With the exception of the lighter sorts of wood, from such treatment they may lose color. Harvesting is carried out in water a certain time before they are cut into sheets. Then the veneer is dried and sort out.

Veneer is rotary cut, sawn and planed. Veneer is made from hard and soft wood, using special shelling machine. Rotary cut veneer is cheap, often it is used in veneering. Crossband veneer is made only from solid wood. This higher-quality material perfectly preserves the texture of wood. This method of treatment is used for veneer production of ornamental trees. Sawn veneer is the most valuable, it is made from softwood. He is in demand in the furniture industry.

By way of the slice veneers is radial, poluradialny, tangential, tangential-face. Each of them has its own pattern on the surface. Depending on the wood, which is made of veneer, it has a certain color, texture and properties.

Oak veneer can be different color – from light to dark brown. This strong and durable material. They veneer doors, flooring, furniture.

Walnut veneer is also very diverse in its colours: from bright to grey. It is used in carpentry, for the production of furniture and doors. Especially solid American black walnut make pianos.

Maple veneer – almost white, it is used in finishing, for the manufacture of wooden items that need white items.

Cherry veneers reddish hues, it is used for lining expensive furniture.

Veneer pine has a very light tint, it is used in the manufacture of furniture.

The veneer of the birch – not as valuable as this wood there are different defects.

Beech veneer has shades from white to reddish-brown. It is used in furniture manufacture and in the manufacture of parquet.
Advice 3: How to restore veneer
Natural veneer is a traditional material for furniture veneer, which is a thin slices of wood. To enhance the decorative effect it can be varnished or use the stain. But over time, any materials get damaged. Try to restore shponirovannye coating to your furniture looked perfect.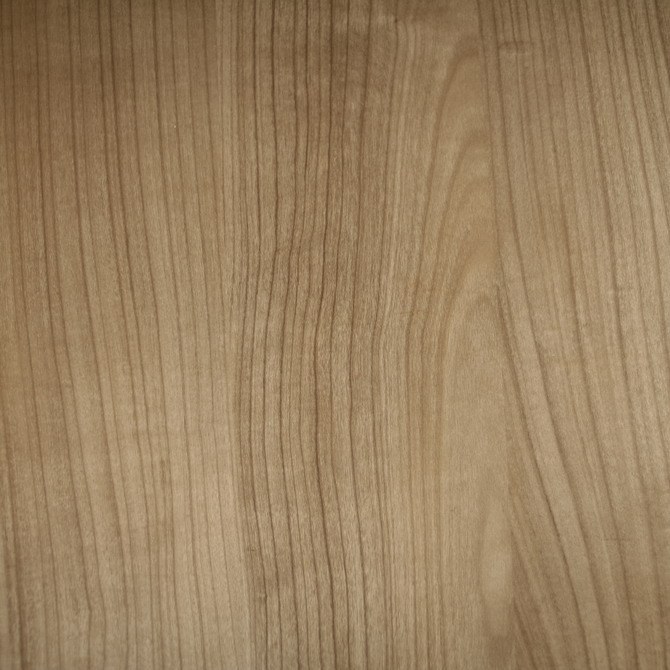 You will need
- wax concealer (pencil);
- joiner's glue;
pieces of veneer
- a knife with a thin, sharp blade;
- blade or a scalpel;
plaster on wood;
- iron
- the sack of sand.
Instruction
Use a waxy concealer if on the surface of the furniture covered with veneer, you find a deep scratch. Pick up a pencil most suitable color to wood, which is planned to be fixed. Melt the wax. With a rubber spatula or the blade of a knife RUB it into the scratch so that the top did a small slide. Allow to harden, he then cut off the excess with a razor blade or a scalpel. Treat this place fine sandpaper and coat with varnish.
Prepare the glue and a razor blade or scalpel, if the veneer is a little loose from the base. Incise the damaged area along fibres. A wide knife or small spatula, type a little glue under the veneer. Dampen a rag and place it on the bonding location. Press with a hot iron, heated to 80 degrees. Squeeze out excess glue and air to remove the iron not to burn the veneer.
If the surface of furniture was a small dent on the veneer, put on the place a wet piece of cloth and press it with a hot iron. Allow the moisture to evaporate and remove the iron. Wood fibers swell, and the dent would disappear. If this method doesn't help then pick up a scalpel pressed a piece of veneer, carefully pry off. Enter it for a filler for wood, allow it to dry. Align the damaged area with sandpaper and glue veneer glue.
Glue a piece of veneer sheets, if the surface of the furniture badly damaged. Cut with a scalpel along the contour of the damaged area. Chisel and hammer will remove the old damaged section of veneer. Sand released from the surface roughness and the adhesive. Attach a new piece of veneer, oiled the carpenter's glue. Press it with a hot iron and iron. Don't stop moving the iron in one place, and then the veneer will burn. Put on sealed place a heavy flat object for a few hours.
For pasting veneer convex surfaces as press, use the sack of sand. Heat the sand in the pan and pour it in a tight bag. Lay a sheet of paper between hot sand and glue veneer. If necessary, secure the bag with a rope, for example, if you repair a chair leg or table. Bulk material evenly compress the surface, which will give a good veneer to stick to the base. Remove a homemade press when the sand is completely cool.
Useful advice
If hot glue has broken through the veneer, this place can be slightly lightened with hydrogen peroxide or paint stain.
Advice 4: What is better to paint galvanized iron
Currently, galvanized steel is one of the most common types that is used in almost all areas of economy and construction. Galvanized steel is a different kind of metal, types of trapezoidal sheet for fence and roofs, galvanized pipe. Zinc, of course, protects the steel from rust, but it must be protected from interaction with the environment from which it is oxidized.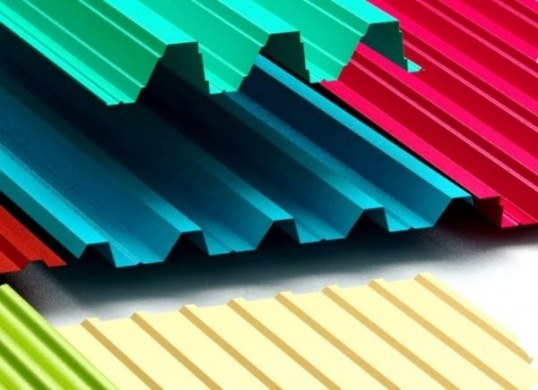 From galvanized steel has many advantages, such as:
- low cost;
- high service life of profiled sheet for 25-35 years);
- ability to betray the material in any form;
- resistance to rust.

Typically, galvanized steel does not rust, but it tends to oxidize, and if you notice on their metal coatings white coating, it is a sign of oxidation. To stop the process we need to clear this place using the grinding wheel on the grinder or with sandpaper medium grain. Next, using a broom or brush sweep up the remnants scraped away makeup and the dust and cover product color formulations. If the metal has been previously painted, you must remove all loose paint.


Acrylates for painting


For painting galvanized iron is not suitable oil and alkyd paint, as because of their chemical formulas, these compounds will interact with the zinc, resulting in deteriorating the adhesion of the molecules of the dye molecules with the galvanized metal, simply put the paint after a while will stripped off.

For painting the metal of galvanized steel is better to use acrylic enamel, which firmly adhere to the painted surface and retain their quality for a long time. These enamel may be Russian, such as "rosteks" and import type "Tikkurilla for galvanized iron.

The average amount of paint when painting galvanized steel in the existing and partially bare surface is one liter of the composition to 8-11 square meters.

You can also use a special aluminum paint, Cerebral with the enhanced water resistant characteristics. This paint is made on the basis of aluminum powder, so is not oxidized and is perfectly resistant to aggressive environmental influences.


Features works


There are among the builders believed that the zinc paint has meaning only after years of service, during this time, the metal when exposed to atmospheric influences goes through all the stages of chemical reactions. To handle for painting galvanized will only need to clean up.

It is not recommended to use thick color formulations, prepared or thickened mixture should be diluted by butyl acetate, ethyl acetate or solvent. Of such paints for interior work is almost no in the Russian market, therefore work should be carried out outdoors or in a well ventilated area.

Buying the paint is an unknown manufacturer, pay attention to the labeling. Preference is given to compositions which correspond to THAT 2313-009-98310821-2008.
Advice 5: Is it possible to paint the bathroom with latex paint
Water-based paints today are widely used, gradually displacing the coating materials of other types. Such paints are safe for health, easy to use and quite practical. They are used for painting the walls of bathrooms.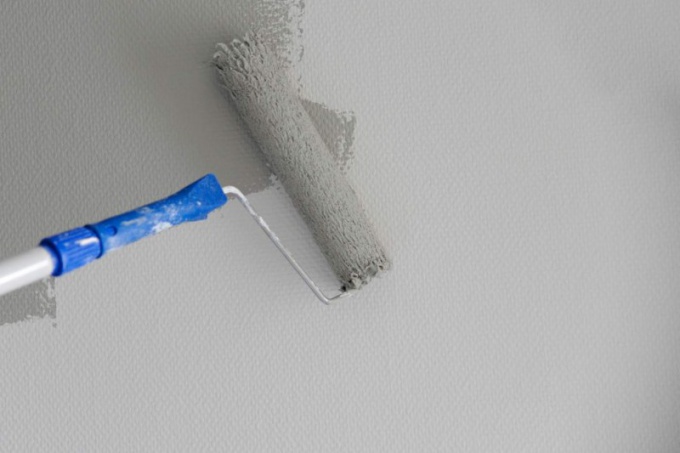 Features water-based paints


Many people, to make repairs in the Soviet era, I remember how it smelled of paint. It was a sharp unpleasant smell, from which dizzy. It was inherent in oil paints and alkyd enamels. The reason for this smell are used in such materials aggressive solvents.

Today paint of a similar kind are gradually fading, giving way to materials based on water. They are safer, almost no smell, dries quickly. Another valuable ability — they are permeable, allowing the walls to "breathe". This is especially important in wet areas.

Some people don't trust water-based paints, considering them insufficiently resistant. But the chemical industry has brought them almost to perfection. Modern paint is water-based is able to withstand many cycles of washing, not afraid abrasion and weathering.


Latex paint for the bathroom


If you want to paint the walls or ceiling of the bathroom with latex paint, you need to understand that not all types are suitable for this. Today are many types of inks suitable for different applications. For example, the interior paint is not created to withstand prolonged exposure to moisture, and exterior paint is not intended for painting of the premises.

Choosing the material for coloring the bathroom, read the label carefully. Usually the manufacturer specifies for public space is that paint. Many companies just write that it is suitable for bathroom and wet rooms.

If the use a manufacturer is not listed, you can pay attention to the ingredients listed on the jar. Water-based paints come in several basic types: mineral, acrylic, latex, silicone. Paint on mineral basis are considered obsolete and bad resists moisture. For rooms with high humidity, it is better not to buy.

Another inexpensive kind of water-based paints — with the addition of PVA. Such paints are popular due to low prices. However, the disadvantages are more than advantages. They are unstable, short-lived and poorly resist humidity. For bathrooms they do not fit.

Widespread paint based on acrylic resins. It is a versatile material suitable for processing concrete, brick, plaster, and other surfaces. It has good hiding power, strong enough and well tinted. Latex paint based on acrylic is not terrible humidity. But it is not necessary to cover a surface that will directly come into contact with water. For example, it is possible to cover the ceiling in the bathroom, but it is not necessary to paint the interior walls of a shower enclosure.

Much better suited for wet areas paint is latex-based. The latex used in paints, usually made from synthetic rubber. This paint dries, it creates a waterproof film. Due to this, the material can be used in direct exposure to water. For example, latex paint can cover walls, which adjoins a bath.

Paints based on silicone resins are another kind of water-based coating materials suitable for bathrooms. They have excellent consumer characteristics. They are not afraid of moisture, but it does not create a film, allowing the walls to "breathe". Silicone paints are durable, resistant to abrasion, successfully resist the mold and mildew. The only drawback — a rather high price.
Advice 6: What colors to paint furniture
Using a conventional paint can make an old table or chair a unique style. When choosing paint or varnish, you should consider the material of products, requirements for operation and General condition.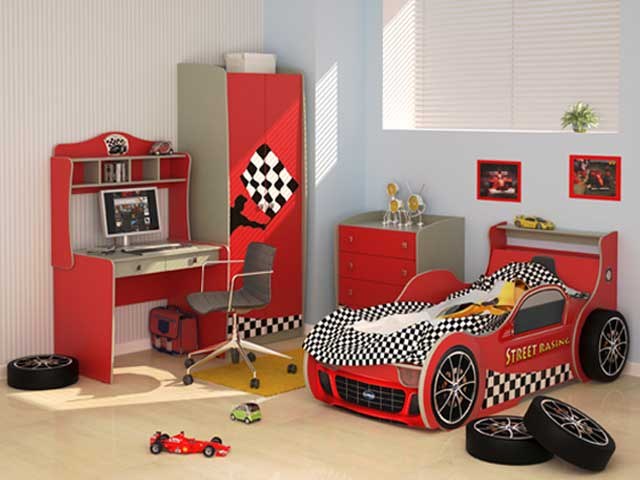 You will need
- paint;
- primer;
- putty;
- sandpaper;
- brushes, rollers or sprayer;
- protective means.
Instruction
Wooden furniture is better to choose traditional enamel lacquer paints, they add a touch of Shine. A matte surface can be obtained by using oil paint.
To preserve the natural beauty of wood while protecting the product from external influences will help transparent compounds — glazes, adhesives and transparent paints. They contain substances that perform the role of UV filter to protect the wood from fading and darkening. In addition, the advantage of impregnation, it is possible to paint new furniture from wet wood because it has a good vapor permeability.
Breathable properties differ and acrylic select them for new wood furniture. It is hardy, durable, waterproof formulations that are suitable for furniture in the house, and garden benches. Curved furniture is very convenient to paint from spray gun. If you need a special shade, dilute one or more coloration in white paint.
To give the chairs or chest of drawers vintage look, use nitrocellulose lacquer or nitro enamel. It is important to treat the surface before painting, thoroughly clean all remnants of previous coatings and primed.
If the inspection of wooden surfaces in your house, you are faced with small moves beetles woodworm or rot, be sure to treat the furniture with antiseptic solutions. After a few days it will be possible to apply a coat of decorative paint.
For painting furniture from chipboard choose alkyd, oil or acrylic paint. After a good clean and degrease the surface, then Prime with (laminated chipboard priming is necessary in several layers). If there are minor imperfections and scratches, you can apply a layer of putty before painting.
When painting metal furniture, make sure which metal was used in the manufacture. Forged products, mild steel paint anti-corrosion compounds, pre-clearing of rust. Profile for furniture, aluminium available special enamel with high adhesion to the metal.
To paint plastic furniture by using acrylic water-based paints, but not all plastic can be easily dyed. A mandatory pre-treatment: primer and sanding. It is important to observe the mode, the optimum room temperature should be -18 ºc, 80% humidity, all the components are equally heated.