You will need
- consultation of the doctor
proper nutrition
- folk remedies
a trip to the beauty salon
Instruction
If you are healthy and
pigment spots
were the result of unbalanced nutrition and lack of folic acid in the body, reassess your diet. Start taking vitamins and eating spinach and cabbage. Diversify the diet of foods rich in vitamins C, A and B.
There are various ways of getting rid of pigment spots on the body. This can be done at home or in the salon. While at home, take a lemon and squeeze the juice. Lemon juice bleaches the skin perfectly. Dilute it with water (1 tablespoon juice and 10 tablespoons of water) and wipe the affected areas of the skin several times a day.
To get rid of the problem will help the cucumbers. Cut the cucumber into slices and apply them to problem areas. Additionally, you can grate the cucumber and the resulting slurry apply on dark spots. Also, several times a day, wipe chloasma cut into two pieces of cucumber.
Kefir is a wonderful natural remedy for pigmentation. Apply it on the body for 20-30 minutes, then rinse with water at room temperature.
Celandine also copes with spots. Its extract can be added to the bath and soak in the water for about half an hour. It is important not to overdo the dose, so, before use read the instructions carefully.
Beauty salons use a number of techniques,
relieving
from pigmentation. It's cleansing, peeling, dermabrasion, cryotherapy and laser removal of
spots
.
Cleansing is carried out using bleaching cosmetics.
Exfoliation removes the dead layer of the skin. It is not suitable for people with thin delicate skin.
Skin polishing is very effective, but can cause damage to the skin, so if you have sensitive skin, you should better choose another method.
If the leather is treated with cryotherapy with liquid nitrogen, however, in this case it is possible to SuperCool the epidermis.
Laser removal is perfectly cleanses the epidermis, but this method can cause skin burns.
Suitable for your skin's method of getting rid of stains can be prescribed only by a doctor. So, before you go to the beauty salon, consult a dermatologist to get rid of pigmentation and not damage the skin.
If your skin is prone to spots, with the arrival of spring start to take care of her. Use a sunscreen and are not a long time in the sun.
Useful advice
To prevent pigmentation, use body scrubs and creams with whitening effect.

Periodically wipe the cucumber body lotion.
Advice 2 : How to get rid of age spots on the back
Pigment spots on the body, hands and face can occur during pregnancy. They can also appear due to aging or young people due to hormonal disturbances, post-acne, sunburn. Some skin diseases look like dark spots. To get rid of them with home remedies, unless a change of skin color is not a consequence of the disease.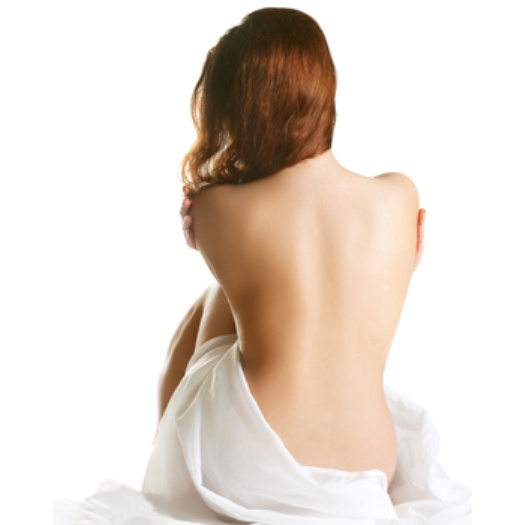 You will need
- bleach;
- juice of lemon or grapefruit;
- yogurt;
- gauze;
- juice berries of viburnum.
Instruction
To completely get rid of age spots will help a long and systematic application of bleaching agents. Before you begin these procedures you should consult with a dermatologist, as there are contraindications to the removal of pigment spots.
Morning and evening lubricate the back of kefir or yogurt. Directly to the stain, you can RUB lemon juice or grapefruit.
Age spots can be coated with slurry made from 1 tablespoon of mustard powder, diluted with warm water. On a greased area put a piece of gauze and secure it, wrapped with a towel or handkerchief. In the case of burning, immediately take a cool shower and wipe your face dry with a towel.
Gauze soaked in the fresh juice of viburnum berries, fold in half. Lie on your stomach and place her on her back. Stay in this position for 10 minutes. At the end of the procedure, take a cool shower.
Parsley finely chop. In half a Cup of boiling water add two tablespoons of chopped greens. Allow the juice to infuse for 60 minutes. Strain through cheesecloth. The resulting juice mix with half glass of milk. Wipe received infusion back in the morning and evening.
One tablespoon of fresh dry yeast dilute solution of 3% hydrogen peroxide (in the case of oily skin) or room temperature water (if dry skin) until the consistency of sour cream. Lying on his stomach, the resulting paste is put on the back cosmetic brush. Once the paste dries, wash it off, taking a cool shower.
Prevention of pigment spots- Reduce consumption of coffee.
- If you smoke, then get rid of this habit or reduce the number of cigarettes smoked. Smoking worsens the complexion.
- Being in the sun, use sunscreen.
- Saturate your diet with vitamins C and PP.
- Use cosmetic whitening products cause dryness of the skin, so use them very carefully.
Advice 3 : How to get rid of skin pigmentation on back
Under the influence of the hot rays of the sun, the skin of many women is covered with pigment spots, especially a lot of them appears on the back. Another cause of increased pigmentation of the skin can be a total failure in the female body. In any case these spots spoil the appearance of the back and cause a lot of grief to their owners.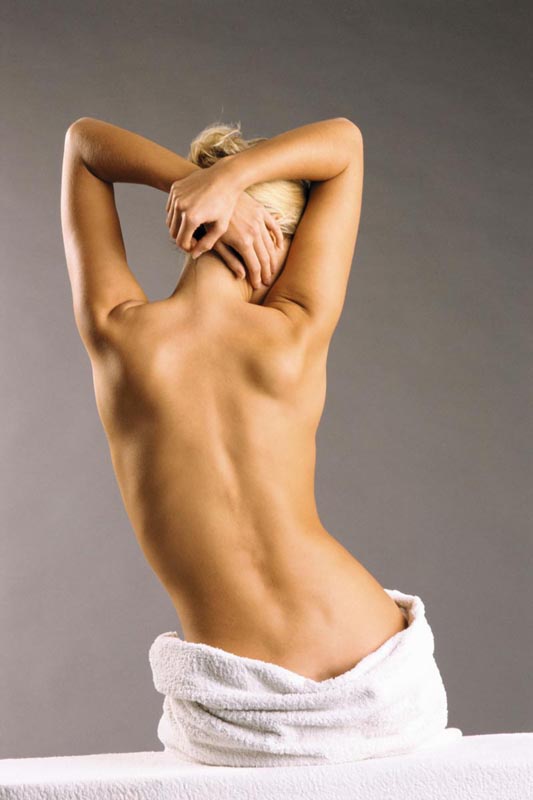 You will need
- cucumbers;
- carrot juice;
- juice of red currant berries;
- berries and leaves of black currant;
- cabbage juice;
- corn or olive oil;
is chamomile tea.
Instruction
Use the special bleach. However, keep in mind that powerful drugs often have side effects such as allergic reactions and dermatitis, mild and more pronounced do not give quick results.
Whitening will not be effective if not provided reliable protection of the back skin from UV rays. Wear closed clothes or at least wear sunscreen.
Use for skin whitening back carrot juice. You can drop into it a little lemon juice (4-5 drops in half a glass of carrot juice). Wipe the spots with a cotton swab soaked in the juice, 2-3 times a day.
Take spots using the juice of berries of red currant. For this purpose, wipe the skin of the back with a cotton swab soaked in the juice. Red currant make a mask, mix mashed berries with yogurt or sour cream in proportion 1:1. Apply the mask on your back for about 10 minutes, then rinse with water.
Use black currant leaves, brew them in a Cup of boiling water. Add the infusion of the fruit juice (1 tablespoon per Cup of infusion), soak it in a napkin and attach to the back for 20 minutes. You can make a mask from mashed berries of black currant, mixed with sour cream or yogurt in a 1:1 ratio. This mask is superimposed on the 20 minutes, rinse with warm water. To achieve a visible effect it is necessary to make a mask 2 times a week for 3 months.
Make a mask from the juice of cabbage, soaking them with cloth and attaching it to the back for 10 minutes.
Use for removing stains corn or olive oil. Wipe oil on the skin of the back, and then make a poultice with soaked in hot water towels. You can also dampen a towel in a hot infusion of chamomile.
Use whitening properties of green cucumber. Grated vegetable mixed with nourishing cream (2:1) and apply the resulting mass in the form of a mask on the back (available separately on the stain for 10-15 minutes. Then rinse with water. Wipe the back of fresh cucumber.
Eat more fruits and vegetables rich in vitamin C.