You will need
powder natural henna
gloves
- of porcelain or glass bowl
- water
- Basma
- lemon juice
- ground coffee
Instruction
Henna for drawing pictures on body (mehndi) and hair color varies. The natural color of henna is deep red with copper or terracotta tint. As a rule, henna black color already sold in finished form, with all the additives and preservatives.
To make black henna yourself, take regular henna powder. It should be greenish color, not too bright color, without lumps and impurities.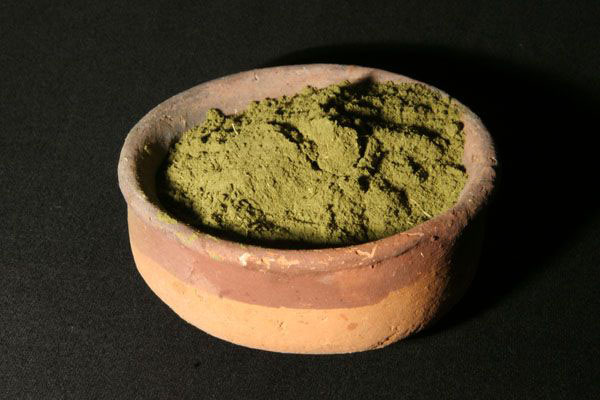 Depending on what you plan to do black
henna
, select the method of preparation on your part.
To manufacture the paste for temporary drawings on the body, some times at first sift the powder through a sieve. Squeeze the lemon juice and strain it, following that it left particles of pulp. Add the juice to henna powder in small portions, constantly stirring and rubbing until the state is densely slurry. Add to the mix a tea spoon of coffee the fine grinding, a little sugar and a pinch of Basma. In the end, the mixture will acquire a rich dark color and will be good to go on your skin. Wrap the container of pasta in clingfilm and leave to infuse for a day.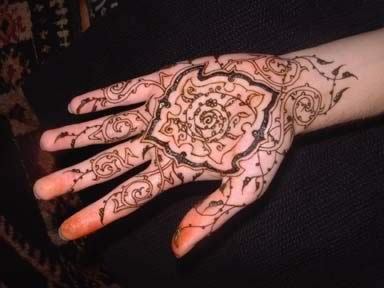 To manufacture black henna hair dye, you must mix it with Basma. To get a rich black color, mix henna and Basma in the ratio of 1 to 2. First mix the powders in dry form, then gradually add hot but not boiling water. Allow the mixture to cool and proceed to apply. To obtain the hair of black color, the mixture must be kept in mind 1.5 to 2 hours.
Note
Black henna is extremely hard to wash off from all surfaces. For the preparation and use of ready mix use gloves.
Useful advice
Black henna makes hair healthier and perfectly fills the gray hair. If you prefer that shade of hair, refrain from the traditional colors and go only on black henna.
Advice 2: How to prepare henna
Manufacturers and suppliers recommend a single method of making henna – it is listed on the packaging. In fact, during the use of this natural remedies for coloring and improvement of the hair was invented and tested many recipes. Properly prepared henna strengthen the hair and impart Shine and softness, dyed in rich shades – from Golden-red to dark brown.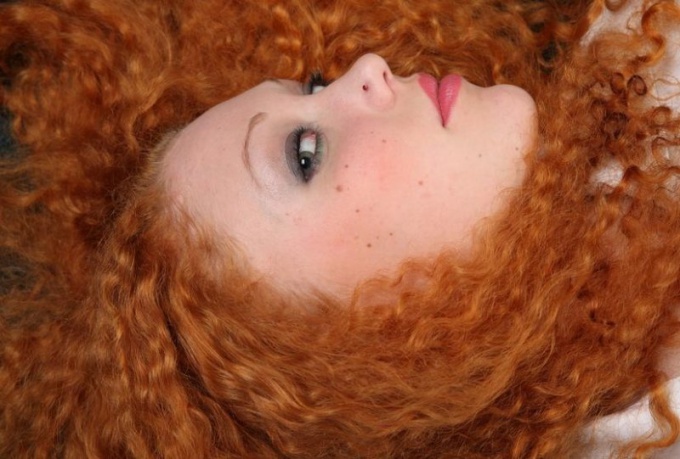 You will need
- henna powder;
- yogurt, buttermilk or yoghurt;
- lemon juice;
- the egg;
- cognac or rum;
- med.
Instruction
To prepare the henna the simplest way, stir it in hot water until the consistency of sour cream. Apply the resulting slurry on the hair after it has cooled to a comfortable temperature.
For oily hair, prepare the following composition. Dissolve 25 g of henna with hot water until the consistency of sour cream. Add to the resulting mush 1 egg yolk, 1 teaspoon of honey and 30 ml of cognac.
To revive dry, dull hair, mix henna with yogurt, natural yogurt or yogurt (25g of henna and 100 ml lactic acid). Add a few drops of oil solution of vitamin E. Let the mixture steep for 10-12 hours.
The pigment henna is most fully realized in an acidic environment. To get the result of staining a bright, saturated color, mix 50 grams of henna and 100 ml of lemon juice. Leave in a warm place for 10-12 hours. This recipe is more suitable for oily and normal hair.
To give hair a chocolate color, mix taken in equal proportion of henna powder and cocoa. Add hot water to the consistency of sour cream.
To give hair a richer color and flavor, add a paste of henna in a pinch of ground nutmeg, ginger powder, black pepper and cinnamon.
To paint the gray hair, add henna is another natural dye, Basma, in a ratio of 1/1. Brew strong black tea. Strain and pour the resulting infusion mixture.
Note
Even after brief contact henna with hair they can acquire a reddish hue.

For making use of henna ceramic or glassware.
Useful advice
When choosing henna note the date of manufacture. Shelf life of henna 24 months. The fresher it is, the more persistent will be the result of its impact.

The amount of henna and other components necessary for the preparation of a composition depends on the length and quality of hair.
Advice 3: How to apply henna
Henna is an ancient natural dye of vegetable origin. With its help Oriental women since ancient times, dyed my
hair
s getting shades from amber-red to deep dark copper. Henna good for hair, as it strengthens them, prevents hair loss, nourishes the nutrients their structure.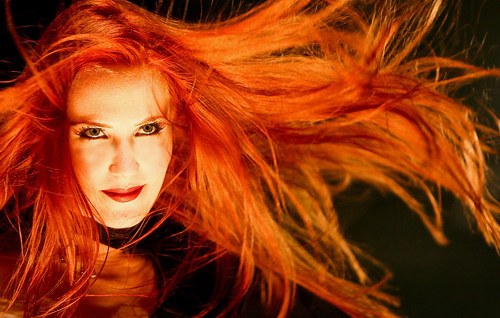 Instruction
To apply henna is not difficult. In contrast to conventional inks, which are independently applied to the hair difficult, with henna, you can dye it at home without assistance at any time. It is possible to consider this procedure restorative therapies for hair as it strengthens and revitalizes them.
Prepare rubber gloves, going to paint the hair. Working with henna with your bare hands, you'll paint along the skin of the hands and nails. Also prepare an old towel that is not a pity to dirty, a brush, a plastic bowl.
Henna prepare as follows: pour the contents of the sachets into a bowl. For short hair enough 100-250 g, to long, to 500 g. Pour the henna powder with boiling water to obtain a homogeneous mass of the consistency of sour cream. Hot henna pour a few drops of essential oil of lavender or bergamot (to enhance color and Shine to the hair). Wait for 5-10 minutes to cool slightly mixture. Proceed to apply henna on hair while it is still hot so that the painting was more effective.
Apply henna to clean, wet hair to her pigments to better absorb into their structure. To paint is convenient to use a brush, you can also apply henna on hand, gaining a little bit of dye and oiling them the roots of the hair, and then distributing it on all length. Henna should lie on the thick layer of hair so the color will be richer. After the entire composition is sprayed onto the hair, massage well them to paint over each strand.
After application, the hair should be twisted into a bun and wrap first with plastic wrap and then a towel to keep warm. Painting the time - from 30 minutes to 2 hours, it depends on what color you want to. The longer the henna is on the hair, the darker the tint.
Henna hard hair washed away, as its consistency is not uniform. Conveniently rinse out hair, gaining water in the basin. After you wash away the henna on the hair to apply the conditioner that you usually use and after 3 minutes, wash it off. This will detangle and strengthen the henna in the hair.