You will need
small henna powder, preferably specially intended for tattoos, lemon juice, additional components (optional), syringe, cotton swabs or wipes.
Instruction
For henna tattoos it is best to use special henna powder finely. Before breeding, it should be sifted through a sieve. After the powder is prepared, you can prepare the solution.
Prepared henna powder pour lemon juice to obtain a paste. Not too thick, but not so thin to spread. Now it should be stirred. When the paste is smooth, wrap it in plastic and let it rest for about a day. Then the color will be more bright and thick.
If desired, part of henna tattoo you can add additional components that will affect the color. For example, if the recipe for the henna tattoo to make a big or ground coffee, the picture will be more dark. Some essential oil and put a pattern would be much nicer.
In addition to the additional components, to the color of the tattoo also affects the color of the skin itself. Skin tone is one of the most important determining final color. The darker the skin, the more brown it will become a pattern. On a white skin it will be orange.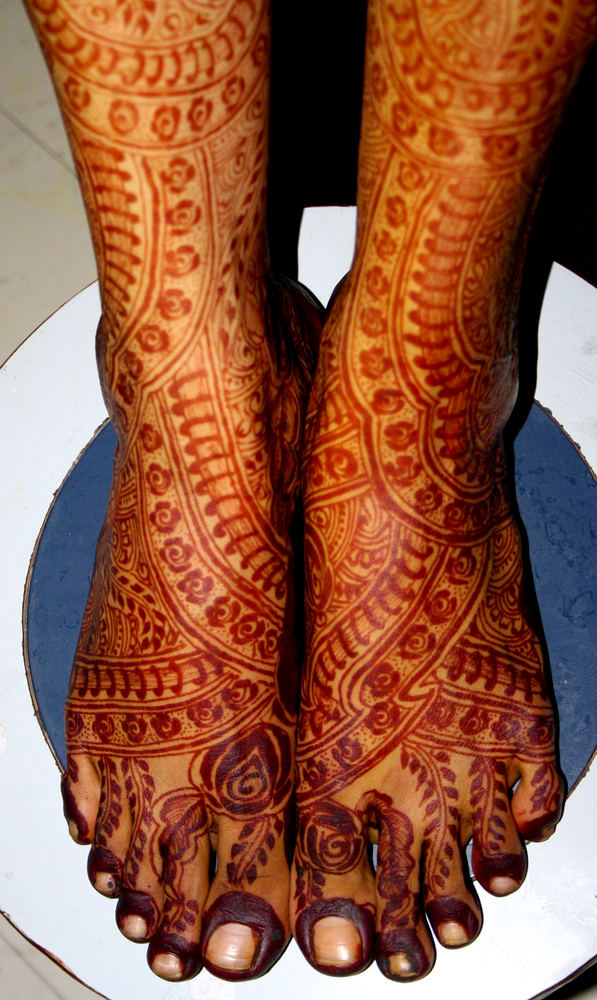 Before you apply paste to the tattoo on the skin, usually do a light exfoliation. You can also wipe the area of skin eucalyptus oil. For applying henna is used syringe. Otherwise it is difficult to obtain a thin line. When drawing is completed, you need to wait an hour or two until the henna has dried and absorbed.
Note
When a tattoo made, you should try maybe a couple of days not to expose your skin to water.
Useful advice
The average henna tattoo lasts about 2-3 weeks. But the back and shoulders, this time a little less on the feet and hands – a little more. The longer the henna is kept on the skin, the brighter the color. First, the color pattern is almost orange, but during the day it darkens.
Advice 2: How to prepare henna
Manufacturers and suppliers recommend a single method of making henna – it is listed on the packaging. In fact, during the use of this natural remedies for coloring and improvement of the hair was invented and tested many recipes. Properly prepared henna strengthen the hair and impart Shine and softness, dyed in rich shades – from Golden-red to dark brown.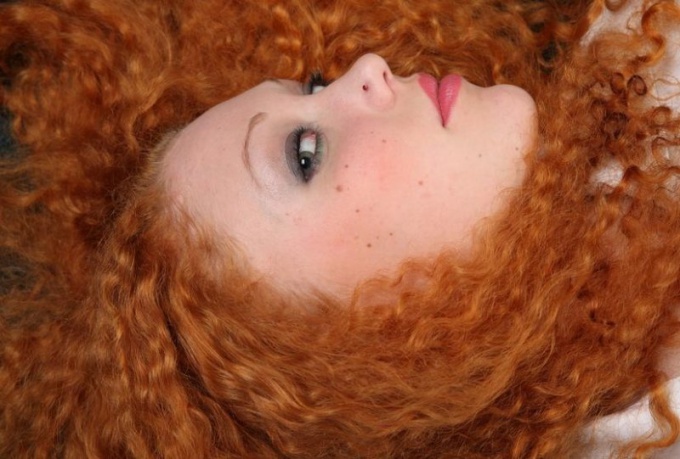 You will need
- henna powder;
- yogurt, buttermilk or yoghurt;
- lemon juice;
- the egg;
- cognac or rum;
- med.
Instruction
To prepare the henna the simplest way, stir it in hot water until the consistency of sour cream. Apply the resulting slurry on the hair after it has cooled to a comfortable temperature.
For oily hair, prepare the following composition. Dissolve 25 g of henna with hot water until the consistency of sour cream. Add to the resulting mush 1 egg yolk, 1 teaspoon of honey and 30 ml of cognac.
To revive dry, dull hair, mix henna with yogurt, natural yogurt or yogurt (25g of henna and 100 ml lactic acid). Add a few drops of oil solution of vitamin E. Let the mixture steep for 10-12 hours.
The pigment henna is most fully realized in an acidic environment. To get the result of staining a bright, saturated color, mix 50 grams of henna and 100 ml of lemon juice. Leave in a warm place for 10-12 hours. This recipe is more suitable for oily and normal hair.
To give hair a chocolate color, mix taken in equal proportion of henna powder and cocoa. Add hot water to the consistency of sour cream.
To give hair a richer color and flavor, add a paste of henna in a pinch of ground nutmeg, ginger powder, black pepper and cinnamon.
To paint the gray hair, add henna is another natural dye, Basma, in a ratio of 1/1. Brew strong black tea. Strain and pour the resulting infusion mixture.
Note
Even after brief contact henna with hair they can acquire a reddish hue.

For making use of henna ceramic or glassware.
Useful advice
When choosing henna note the date of manufacture. Shelf life of henna 24 months. The fresher it is, the more persistent will be the result of its impact.

The amount of henna and other components necessary for the preparation of a composition depends on the length and quality of hair.
Advice 3: How to apply henna
Henna is an ancient natural dye of vegetable origin. With its help Oriental women since ancient times, dyed my
hair
s getting shades from amber-red to deep dark copper. Henna good for hair, as it strengthens them, prevents hair loss, nourishes the nutrients their structure.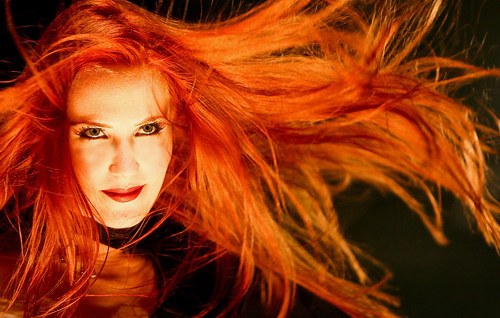 Instruction
To apply henna is not difficult. In contrast to conventional inks, which are independently applied to the hair difficult, with henna, you can dye it at home without assistance at any time. It is possible to consider this procedure restorative therapies for hair as it strengthens and revitalizes them.
Prepare rubber gloves, going to paint the hair. Working with henna with your bare hands, you'll paint along the skin of the hands and nails. Also prepare an old towel that is not a pity to dirty, a brush, a plastic bowl.
Henna prepare as follows: pour the contents of the sachets into a bowl. For short hair enough 100-250 g, to long, to 500 g. Pour the henna powder with boiling water to obtain a homogeneous mass of the consistency of sour cream. Hot henna pour a few drops of essential oil of lavender or bergamot (to enhance color and Shine to the hair). Wait for 5-10 minutes to cool slightly mixture. Proceed to apply henna on hair while it is still hot so that the painting was more effective.
Apply henna to clean, wet hair to her pigments to better absorb into their structure. To paint is convenient to use a brush, you can also apply henna on hand, gaining a little bit of dye and oiling them the roots of the hair, and then distributing it on all length. Henna should lie on the thick layer of hair so the color will be richer. After the entire composition is sprayed onto the hair, massage well them to paint over each strand.
After application, the hair should be twisted into a bun and wrap first with plastic wrap and then a towel to keep warm. Painting the time - from 30 minutes to 2 hours, it depends on what color you want to. The longer the henna is on the hair, the darker the tint.
Henna hard hair washed away, as its consistency is not uniform. Conveniently rinse out hair, gaining water in the basin. After you wash away the henna on the hair to apply the conditioner that you usually use and after 3 minutes, wash it off. This will detangle and strengthen the henna in the hair.
Advice 4: Than to get a tattoo
Tattoos are increasingly part of our lives. They are especially fond of the younger generation. Statistics say now that one tattoo you have on 10 people. The term "tattoo" refers applied to the body figure. Depending on the means selected for its application, and different varieties of tattoos.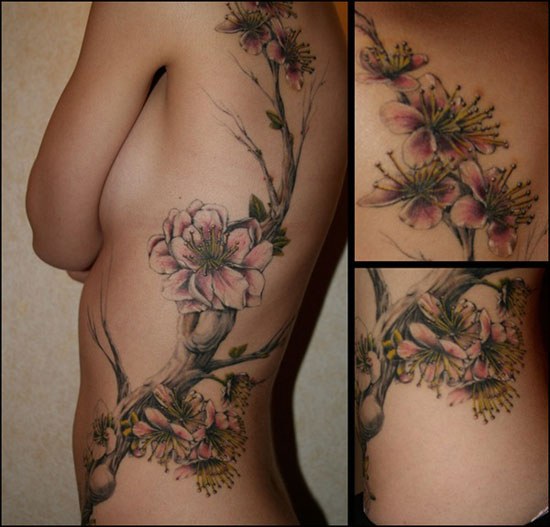 Temporary tattoos
The following information will be useful for beginners.
The phrase "temporary tattoo" speaks for itself. This is the easiest and easiest way of tattooing. This pattern kept on the body for 10 days, then begins to fade and wash.
For temporary tattooing used Iranian henna. It is diluted with water in correct proportions and applied to the body with a brush.
Also, when patterning the Iranian henna is possible to use a stencil pattern that is printed on the paper. Stencil paint can be applied with a brush. These accessories are on sale.
If you are sure you want a tattoo that you will not be able to leave, no need to rush to the salon to the master. First, gather all available information about this procedure, so you do not repent.
A temporary tattoo is quite possible to do at home. To easy apply tattoo and permanent makeup is a cosmetic procedure performed in beauty salons. To accomplish it also uses a special paint. Another name for permanent makeup - permanent makeup.
With the help of permanent makeup you can draw the outline of the eyebrows, lips and eyelids. Used in this case, a special paint in a tube or a special pencil.
The need in the tattooing occurs if you want to adjust the appearance. Special caution, the master must show by performing the tattooing age to avoid unwanted complications.
A very simple method of applying a temporary tattoo: use of the translated figure with the already applied paint. The picture is moistened with water and pressed against the body for 10 minutes. Carefully smoothed, removed excess moisture with a towel or cotton swab. The pattern is transferred to the body.
Permanent tattoo
The situation is different when applied to a real, permanent tattoo. Young men (they are mostly fond of applying tattoo) must be clear that once the applied pattern will remain with them for life.
Remember that scientists have established that a tattoo carries a certain meaning, is reflected in the fate of man. It can help, and may ruin your destiny. Come to this choice responsibly.
The reason for this is that this is tattooed with special ink and special needles into the subcutaneous layer in the subcutaneous fat. To remove it will be possible only through radical measures will have to remove the entire damaged layer of the skin. After such manipulation in place of the tattoo in most cases the scar remains.
In addition, this type of tattoo requires special care: not a lot of sunbathing - picture fades. This tattoo must be periodically renewed, which means re-applying.But this procedure is quite painful.
If you firmly decided to do a permanent tattoo, you should choose carefully the picture.