You will need
-passport and photocopy
-birth certificate and photocopy
-statement of the unified forms
documents of beneficiaries
Instruction
In cities, especially in Metropolitan areas,
it is possible to stand in
the queue for a place in the children's
garden
, if one of the parents has a permanent local residence. In small provincial towns try to negotiate and you
put in place
at the time of registration or actual place of residence. The exception is children of military personnel. This category of children put on the waiting list for a place in the children's
garden
at the actual place of residence, regardless of the city and the region in which they live.
So if you want to have a child in an institution, you need to make a permanent record at least one of the parents. To register in any city is not much of a problem as the media is filled with advertisements of different firms and individuals that offer this service for a reasonable amount.
Then contact your local administration. Imagine the passport and a photocopy of all its pages, birth certificate and a photocopy, fill out the application form. If you have any benefits, you must provide documentation on the availability of benefits.
Benefits, for an extraordinary provision of places in children's garden, are: single mothers, large families, participants of military operations, children whose parents were orphans adopted and taken under guardianship, children of employees of justice, of employees who died in the line of duty, children with disabilities or who have disabled parents or a disabled family.
If you live in a provincial town or in the countryside, to contact you without registration or with temporary registration. Often parents are able to arrange to have their children put on a waiting list for a place in the children's garden.
If the amount of registration and registration on the turn don't bet, you can always find a way out of the situation. Now a huge number of private children's gardens, home groups or, in extreme cases, you can hire a nanny.
Advice 2: How to arrange child in kindergarten without the queue
Question of the device of the child in the children's garden care expectant mothers long before his birth. Even if you just put the baby on all - it does not guarantee its receipt in preschool. Because like you hundreds (and sometimes thousands), and places are sorely lacking. If you are not able for some reason to get on the waiting list, do not despair.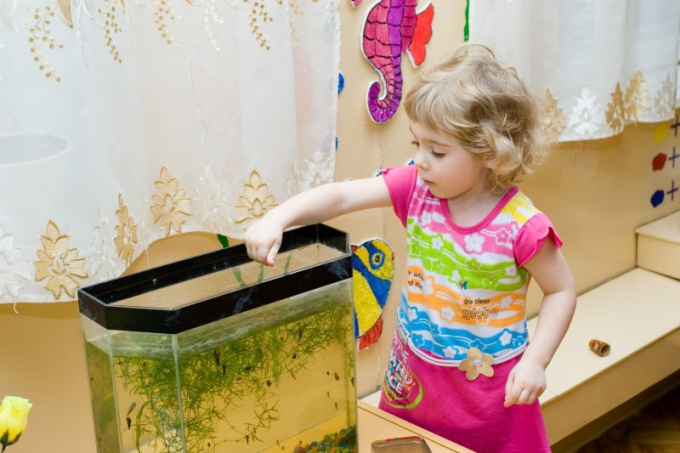 Instruction
Arrange work in a children's garden. Then your baby will grab at any time and without problems. Only you have to be prepared that you will be offered an inappropriate to your status post. For example, you have a higher education, and open only the vacancy of Junior tutor. In this case you have to neglect your ambitions. Besides the salary is low. If this does not suit you, you can with the time again to go on maternity leave (if you plan). Perhaps other developments - getting a raise through the ranks. But in this case, if you like working with children.
Choose a preschool with an average status. Of course, every parent wants to give their child in a prestigious children's garden. To make a baby in such an institution is problematic, even if you are standing in a queue. And in this case can not be choosers.
Make the relationship with the head. Not everyone knows, but usually on the first of September in groups of a set are 2-3 places free. Therefore, agreeing with the head, it is possible to get a ticket in the children's garden. Usually parents are asked to provide financial assistance to the institution in the form of cash or gift. For example, you will be asked to buy a washing machine, toys and anything else. Can agree or refuse - you choose.
If you belong to the privileged categories of citizens, then your child have to take in the children's garden without queues. Of course, usually in this case we say that there is no space. You don't believe. It is calculated on legal literacy of the person. Show that you know something and do not intend to deviate from the goal. Offer to read an excerpt from the law. In extreme cases you can complain to the city administration, the Department on work with the population.
Note
Admission for children in preschool take care of his medical records in advance. Otherwise, under this pretext to refuse.
Useful advice
It is advisable to get on the waiting list to kindergarten with the birth of a baby. This further increases your chances.