Instruction
Determine which mode you are currently. If when dialing in the tube you hear clicks, the mode pulse. If the tone sounds having different heights is a tone mode.
Most phones can be converted to the tone mode, if you click the * (asterisk).
Phones, which is a PBX system made by Panasonic, are translated into tone mode by first pressing the asterisk (*), then sign (#).
Phones domestic production "25 Rus" and "Rus 26" are translated in a tone mode, if you press the "Mode" button, then digit 3 and the digit 0. "Rus 19", "20 Rus" and "Rus 21" change the mode using a combination of (*) +(*) + (3) +(0).
There are telephones that have a special button to change the mode. She usually called TONE or "TONE".
Some phones have other buttons to switch to tone mode, they usually signed. If none of the above options suitable for your phone, you will have to search the user manual, which describes how to change the dialing mode if this option is generally provided by the manufacturer.
Note
All cell phones work in the mode tone dialing. The old rotary phones do not support tone dialing mode, so translate them with pulse will not work.
Useful advice
Inspect your old PBX. Today it happens very rarely, but there are still telephone exchanges that do not support tone dialing mode. In this case, no matter how you tried to turn the phone into tone mode will not work.
Advice 2: How to enable tone mode
Modes dial the number that there are only two – pulse and tone dialing. All landline phones in Russia is the default pulse mode. Tone may be required if you need to choose any answer by using numerals, for example, when calling the call center. Then an automated voice will ask you first switch your phone to tone mode.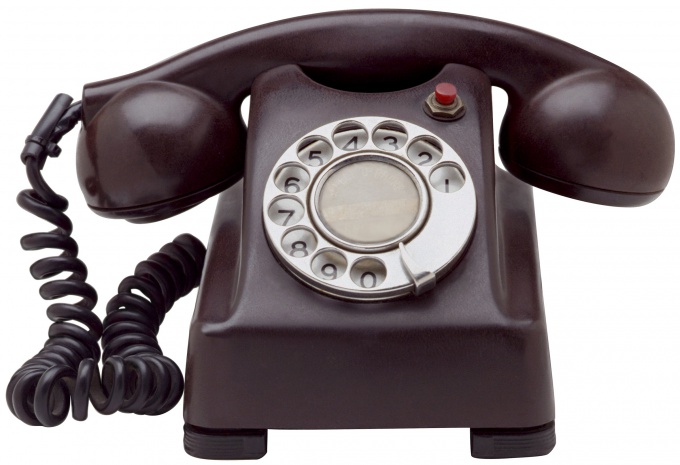 You will need
instruction to a telephone
Instruction
First, identify the mode that you already use. Make it simple – if dialing the number that you hear the clicks (number of clicks equal to the number corresponding to the dialed number), the mode pulse. Tone mode is characterized by different pitch tones that can be heard when pressing the buttons with figures.
It is important that you support your phone mode tone dialing. Old rotary phones can only work in pulsed mode. It can also happen that the telephone station is connected to your room, old and analog, so it operates only in pulsed mode. This means that you will not be able to change the tone. But in most cases, modern phones can work in the tone and pulse modes.
Almost all telephone sets (about 90%) switch to the tone mode is very simple – you just press the button star (*). Usually the remaining 10% the majority of the devices has a button on the keyboard TONE or a TONE that changes the dialing modes.
If your phone is from a small number of those devices in which the setting is exceptional and unusual, you will have to find the manual to it and read how to transfer your phone in tone mode. But such models are extremely rare.
Note
Dialing the number from your cell phone, remember that cellular communication is used only to tone dialling mode so that the transfer does not need.
Useful advice
If you have to dial the number where you want the transition in tone mode, and you have a phone that for this action you need to perform a complex sequence of button presses that you can make the whole combination into memory. Then, to change the regime, you only need to dial from the phone's memory, and it is much easier than to remember a sequence or to always keep on hand the instruction.