Instruction
Phone volume you can increase the default settings, the buttons on the phone or through the touch screen. At the end of the Cabinet locate a button in a silver color. To increase the volume, you must click on the upper part.
If this way to increase the volume fails, try to do it through the phone screen. Open the Settings menu and select Sounds, open the panel sound settings. To increase the volume, move the slider on the blue panel to the right.
Standard sound settings may not produce the desired result, or rather the user may not be satisfied with the maximum volume of the device achieved in this way. In this case, you can adjust the settings of the system files of the phone.
Open the system folder, clicking on a branch /System/Library/Frameworks/Celestial.framework/. Find and open in this folder file SystemSoundMaximumVolume, this file contains the maximum volume setting of the entire system, the appropriate default value is 0.7. Replace this value to 0.99, and then restart the phone.
Advice 2 : How to make speaker louder
If you recently purchased a cell phone but not fully satisfied, namely, a small volume dynamics, then this trouble can be corrected. Corrected it by editing the settings in the engineering menu. The same operation you can perform in the salon of cellular communication, but for a certain amount of money.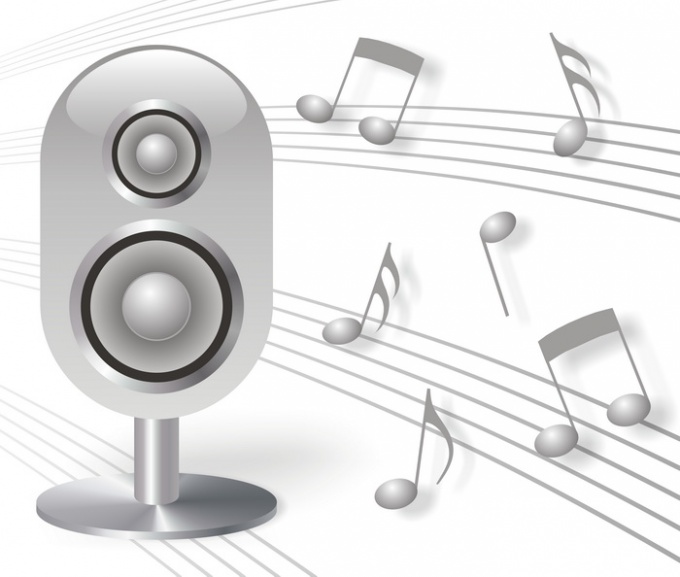 You will need
Cell phone Sony Ericsson V800 V800i or.
Instruction
To change audio settings in the phone, you need to go to the engineering menu. Enter *#9646633# - automatically enters you into the engineering menu of the phone - select "Audio".
Select any of the 3 modes, and you don't like their sound: "normal", "speaker" or "headphones".
When you switch to any of the 3 modes, you will see a menu whose values you can change:
microphone;
- speech;
- keypad tone;
- melody;
sound.
Select any menu item that interests you. Each item will be 7 values of the volume. For each determined its value. These values you should change to increase the volume dynamics. Values consist of a number of units. The number of units in each value is based on the principle of a ladder, constantly increase.
You can also change the settings in the following way: after entering the engineering menu, you need to select "Audio" - choose from 3 modes – item "Speech".
You will see a list of values from "level 0" to "level 6". You'll need to change the "level 6". You need to change data for that item – the maximum number 255. But the sound, the higher the 236 units, is harmful to the dynamics and leads to rapid failure.
Click "OK" two times "Back" - button "Update". Restart your phone and test the change.