Instruction
Let's say that you dyed with henna. This paint is harmless, but it is almost impossible to wash off. Any chemical dye over henna can give a green tint. In this case, you need to make an oil mask. Oil pull henna out of hair. Apply warm olive oil on hair, put on a warming cap, after 2 hours, rinse. Or: wet the hair with alcohol or soak in hot water to slightly "loosen" the hair. Then do an oil mask, as mentioned above. Will also open the scales of the hair soap. After shampooing also essential oil mask.
You can try a mask of yogurt and yeast. To do this, 40 grams of yeast, mix in a Cup of yogurt, apply the resulting slurry on the hair for 2 hours. Sour cream also works.
In a basin with water and dissolve 3 tablespoons of vinegar. For 10 minutes hold in solution the hair, then rinse very well. Apply to hair strengthening conditioner.
Chemical staining is removed by chemical means. This so-called washes. They are produced by several firms, buy the one that suits you by the price and type of hair. They come with the effect of bleaching or acid, without perhydrol. To make the wash easy, though, to eliminate the red color will have to work hard, it is difficult to rinse:1. After mixing of compositions a wash and a hair apply very quickly, as after half an hour it loses its effectiveness. 2. Promazyvaya strand by strand, making sure every hair was covered and soaked up the remover as possible. 3. Do not keep more than half an hour – most effective, you will not succeed, because, again, the water loses its properties.4. Better after the procedure, wash your hair scrubbing the shampoo in hot water – the hotter the better. 5. Perhaps the procedure of washing need to be repeated several times until you achieve the desired result. Since the hair has undergone significant chemical effect will heal them after the procedure. If possible, some time don't tint them.
Useful advice
All these procedures will be more effective, the less time passes from the moment of staining. After 2 weeks, the henna just firmly sticks to the hair!
Advice 2 : How to lighten black hair
Despite the fact that the brunette enjoyed great success with the opposite sex due to its mysteriousness and brightness, many holders of dark hair decide to become a blonde and a radical change in your natural color. To lighten the black by nature
hair is
not easy if you do it wrong, such clarification can bring hair stress and severely weaken their health. In this article we will explain what rules you must follow when bleaching black hair.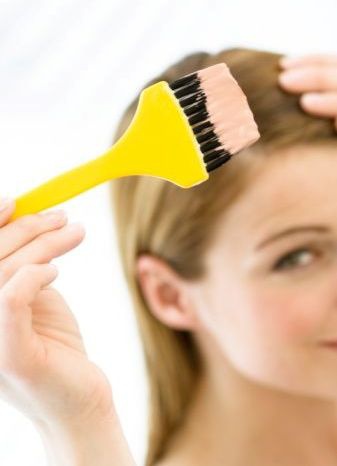 Instruction
Dark hair lightens in stages, gradually achieving the desired light shade. It is not recommended to use deprecated methods, clarification using drugstore hydrogen peroxide and peroxide – this bleaching spoils the hair and disrupts their structure.
In any store cosmetics and perfumery manufacture you will find a lot of modern facilities for a more gentle brightening on the basis of peroxide, with detailed instructions for use. These tools you can try to lighten hair at home.
However, it is best for such a serious operation on his own hair to contact a qualified hair salon. Blonding in the cabin will be of higher quality than the effect that you will achieve on their own at home.
Only after a drastic hair lightening preparations containing hydrogen peroxide, a stylist will select for you the best shade of blonde and suggest a suitable paint.
Such a clarification gives the hair serious load, makes them thinner and weaker. If you decide to lighten black hair, be prepared for the fact that after reaching the desired shade, you have to pay attention to the improvement of the hair – use masks, special shampoos and conditioners for colored and bleached hair and other additional means, giving a therapeutic effect.
Advice 3 : How to lighten dyed dark hair
Often women, handsome before the hair in dark
tones
, suddenly decide to radically change your appearance and make your hair several shades lighter. The new color is well formed and entrenched, it's necessary in the first place, to lighten their hair, and then use new paint. How to lighten dyed dark hair? There are few tips following which you will be able to achieve the desired result.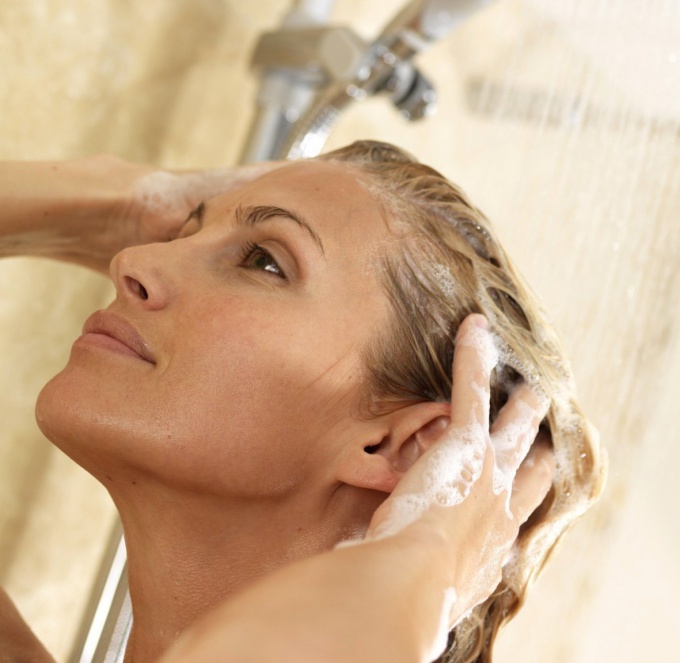 Instruction
Hair coloring always damages their structure, therefore, improper bleaching can lead to dryness, breakage and hair loss. To avoid such undesirable consequences of your experiment with your appearance, it is better to turn in a hair salon. Usually for these purposes, professionals use so-called "slanderous a wash", which includes, Bandaran, oxidizer, water and shampoo.
To lighten the hair gradually.
It is necessary to paint only the roots of hair, each time choosing the paint a couple of shades lighter than the base shade.
It is not necessary to process the ends, which you have already
painted
before, otherwise you will damage them. Thus, gradually brightening the roots, over time you will achieve the necessary light tone.
There are also several popular recipes. To use radical methods such as bleaching with hydrogen peroxide or gidroperita very dangerous, so it is better to resort. Use natural agents such as honey and lemon juice, they are certainly not going to hurt you, of course, if you are not allergic.
To lighten hair with honey or lemon, you need to wash and dry. Then apply honey or lemon juice along the entire length of the hair and put on a thin scarf. Keep this mask takes about ten hours, so it's best to do it at night. Lightening exposed, mainly the roots, with your natural color, so you will have to lighten gradually over a long period of time.
Lighten your hair using chamomile tea, after each shampooing. This method is more efficient than the previous one, and will not cause an allergic reaction.