You will need
- hair dye;
- wash paint.
- oil (olive, almond, burdock, flax);
- brandy or beer;
- med.
Instruction
If you are already fed up with red hair color or just not suitable, you can repaint the hair a darker color such as chocolate or dark brown. Consult to the professional Barber, it will help to find the right tone.
Make a wash paint out of my hair at home, however, may require several such treatments. Almost all washes contain chemicals and oxidants, they are similar in action, but more expensive are composed of nourishing ingredients that help the hair to deal with such stress. Dilute the remover according to the instructions and apply on hair with a brush evenly and leave it on for half an hour. Then rinse with warm water with shampoo and apply balm.
Remover mercilessly harm your hair, so after you restore the natural color provide quality care within one month. Moisturize and nourish hair, use a mask made from natural ingredients (no added chemicals). Please refrain from using a hair dryer, hair straightener and Curling iron until the hair is restored.
You can get rid of the red tint hair at home without exposure to chemicals. Massage into hair burdock, almond, olive or linseed oil with the addition of a small amount of brandy or beer. Use this mask three hours before shampooing. Decoction of chamomile also helps to slightly lighten hair.
Honey mask is one of the most effective for restoring hair color. Thickly grease the hair honey, wrap head wrap and a warm scarf and leave for a long time, preferably overnight. In the morning rinse thoroughly. Applying this folk remedy for weeks you will get rid of unnecessary shade and improve the condition of hair.
Advice 2 : How to remove red tint on the hair
Women love to experiment with color
hair
. Many familiar situation when
red
their
shade
, which was acquired together with painting in a couple of weeks begins to cause severe irritation. And you are already thinking about how to quickly get rid of this annoying tone. To remove
red
tide from the hair it is possible if you know some tricks and secrets of hairdressing.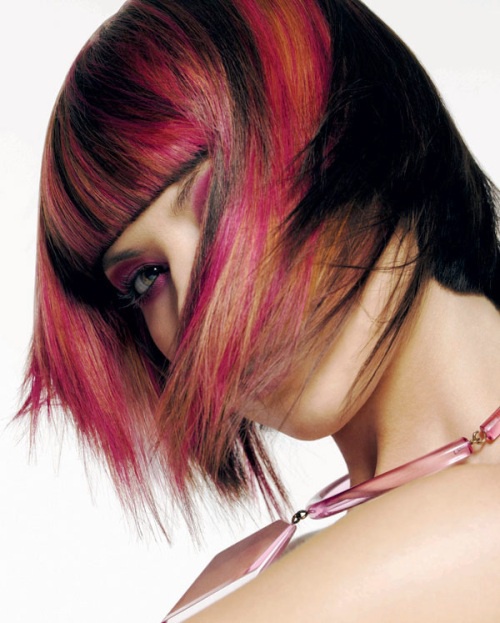 You will need
Means for decamerone, removers, professional paint of the desired shade, supra, professional hair dye with purple tint, green concealer, hair mask, lip balm hair care products.
Instruction
If you have light shade of hair and, in spite of such manipulation, as a brightening or highlighting, still streaked red, it is best to just repaint the hair. How to do it correctly and what shade of dye to choose, you will advise your hairdresser.
In that case, if you painted in the dark color of the oxide dye, red tint can be removed by washing or clean the procedure decamerone. Then, you must dye your hair in the desired color.
If you have dyed hair toning shampoo or balsam, it is best to remove the red colour would suit the supra. But with the supra you have to be very careful. After all, it's chemistry and it is very harmful to your hair. After the supra is better not to dye my hair, and wait a few days. Then you can paint in the color you want.
You can also try to block the reddish tint to dark hair purple. It is necessary to choose professional paint dark color with a purple tint.
Another option is to remove red tide green color. It is better to carry out the procedure together with the master in the Barber shop.
Note
Not to be confused with decorative hair dye is poisonous green color with a tint professional proofreader.
Useful advice
All the above treatments harmful for the hair. So after decamerone and colouring it is necessary intensively nourish hair burdock oil, hair masks based balms.
Advice 3 : How to display red color hair
Sometimes the results of experiments with coloring means is not quite the expected result. Hair can become darker than you were expecting to buy a red or Auburn tint. But most situations are fixable and not withdraw any color is possible.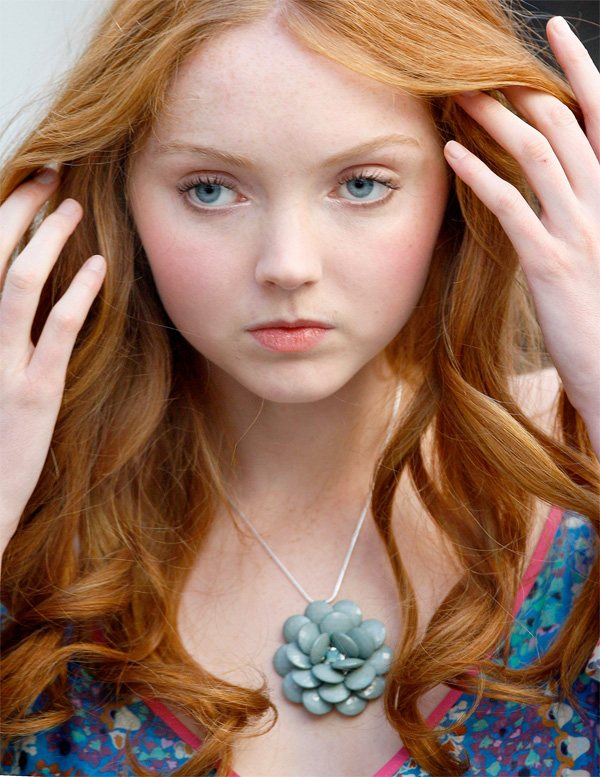 Instruction
It is most difficult to bring Auburn shade if you dyed your hair with henna. It is a means of natural origin, and the effect of the interaction with the dye composition is impossible to predict. So to change the color of hair will have the use of toning shampoos. They don't penetrate the hair, remaining on the surface, and chemical reaction with the henna does not occur. Of course, to completely change color in this case will not work. But to give ginger hair or ash blonde shade is possible. Only use shampoos will always have, as it keeps the new color before the first wash.
If you wanted to paint, and over time the hair got a red tint, then this, too, can fight. Get a special toning agent, having in its composition of violet color. He stoneroot how and your hair will become a beautiful silvery sheen. Only keep the part on the head need no more than a minute. Otherwise, instead of the silvery reflections of the you get a bright blue color.
When red color was the result of a botched dye, you can try to kolorirovanie hair again. Just wait two and a half weeks, so as not to injure tresses. To hide how you need to give your hair a more dark color. The darker the paint you select, the greater the probability that the red color persists.
If you bring a red colour alone is not possible - contact the beauty salon. Our experienced hairdressers will make you wipe out (a wash of paint). In this case, a special composition, similar to means for bleaching hair. Only with the help of it you can remove how completely. And a half - two weeks after the hair a little healing, you can dye your hair any color.
To coloring result was not a surprise for you, it is better to use the services of a hairdresser. Experienced masters know what the effect of paint on the various types of hair. In this case, you will be able to avoid unnecessary reddishness, you will have a guarantee that the hair will stain equally well, and so will be completely hidden. Therefore, if you decide to change dramatically, it is better to trust the professional stylists.
Advice 4 : How to get rid of the red tint hair
Experiments with dyeing hair do not always give the desired result. Sometimes the resulting color is much brighter than expected. Or instead of chocolate curls have acquired a reddish hue. Do not get upset, to rid the hairs from the ugly colour it's possible.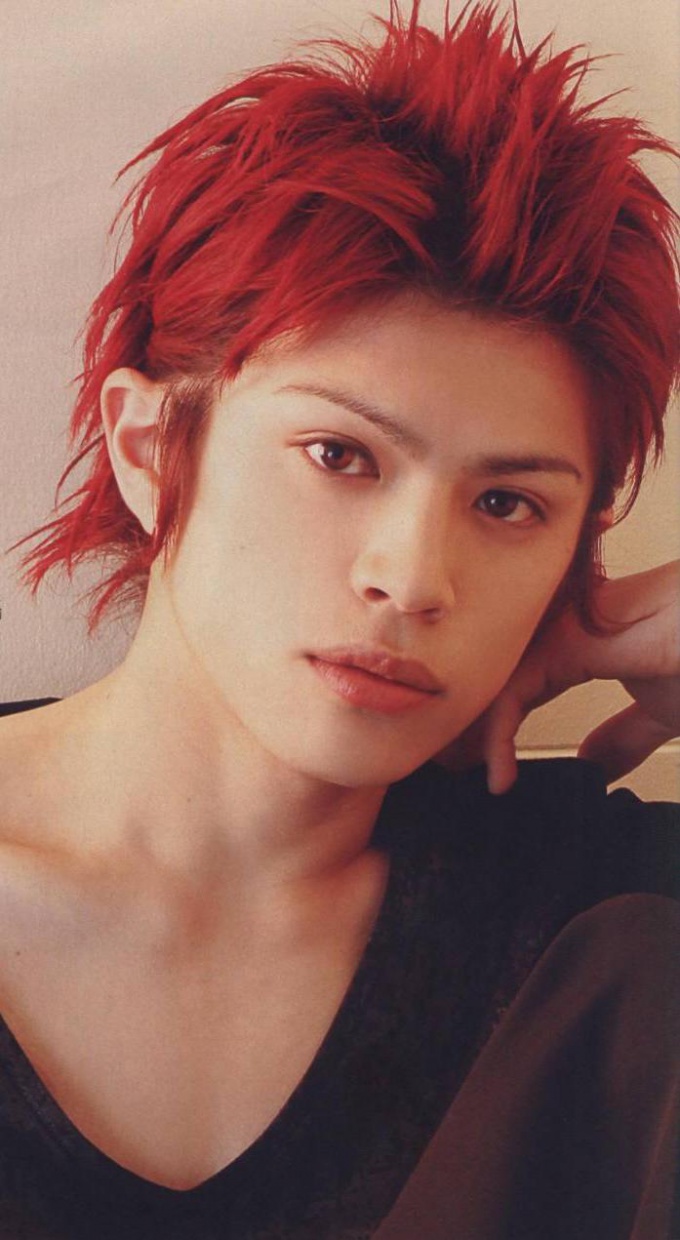 Instruction
If, after toning shampoo your curls become too red, you can try to remove the unwanted tint. However, this will require some effort. The fact that coloring shampoos do not penetrate inside the hair, and coat only the external surface. And even repainted the hairs strong composition, you will not get rid of the red tint at all. Try to put on hairs vegetable oil - linseed, corn, sunflower. It will break down the dyes and unnecessary color will wash off. Only keep the oil on hairOh you need at least 5-6 hours. Otherwise, no effect will be.
Unfortunately, oil can not cope with all the toning means. The red color is very persistent, and get it hard. There is another way. Buy shampoo for deep cleaning of hair. It is composed of ingredients that have a more active effect than regular shampoo. Only use this tool it is possible not more often than once in two weeks. Then the shampoo will not harm the hair,um, making them dry and brittle.
If you get unwanted red tint was the result of a botched dye, you can try to toned his other resistant paint. Look for tools with the addition of a purple colour. It's all shades of brown, ash, aubergine. Just choose a dark palette, otherwise the red color will not hide.
If nothing helps, contact the professionals. At the hair salon with a special compound will wash away the coloring agent with the hair. Then you need to use restorative masks and balms, because the components contained in these facilities, highly-dried hair. Through 2-2,5 weeks can be dyed hairin new color.
If you're new to coloring hair, or are not sure, better to abandon the home coloring. To get exactly the shade you want, you need to consider the natural color of the locks, the structure and thickness of the hairanago cover. The time of exposure of the coloring tools is also very important, and not always the same as the number of minutes specified on the package. So if you are worried about your appearance, or want to radically change hairstyle - go to the hairdresser. Choose an experienced master, the only way you will be able to get the expected result.