You will need
- hair dye;
- wash paint.
- oil (olive, almond, burdock, flax);
- brandy or beer;
- med.
Instruction
If you are already fed up with red hair color or just not suitable, you can repaint the hair a darker color such as chocolate or dark brown. Consult to the professional Barber, it will help to find the right tone.
Make a wash paint out of my hair at home, however, may require several such treatments. Almost all washes contain chemicals and oxidants, they are similar in action, but more expensive are composed of nourishing ingredients that help the hair to deal with such stress. Dilute the remover according to the instructions and apply on hair with a brush evenly and leave it on for half an hour. Then rinse with warm water with shampoo and apply balm.
Remover mercilessly harm your hair, so after you restore the natural color provide quality care within one month. Moisturize and nourish hair, use a mask made from natural ingredients (no added chemicals). Please refrain from using a hair dryer, hair straightener and Curling iron until the hair is restored.
You can get rid of the red tint hair at home without exposure to chemicals. Massage into hair burdock, almond, olive or linseed oil with the addition of a small amount of brandy or beer. Use this mask three hours before shampooing. Decoction of chamomile also helps to slightly lighten hair.
Honey mask is one of the most effective for restoring hair color. Thickly grease the hair honey, wrap head wrap and a warm scarf and leave for a long time, preferably overnight. In the morning rinse thoroughly. Applying this folk remedy for weeks you will get rid of unnecessary shade and improve the condition of hair.
Advice 2 : How to remove reddishness hair
The desire to lighten hair , can sometimes lead to unexpected and unpleasant surprises. So buying seems to be a good brightening dye, after dyeing your hair, you notice with horror that they were not being a ginger is a gorgeous Golden color like the girl on the package. Can be dyed hair in a dark color, to be painted with reddishness. A second way is to try to highlight hair again, hoping to achieve the desired effect.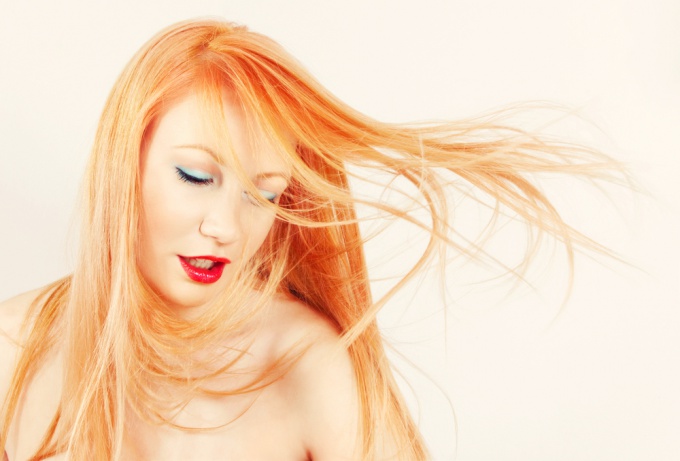 Instruction
If the process of clarification was carried out in a barbershop or salon, and as a result your hair bought the wrong color, which you repeatedly asked the master, ask in this case to make color correction or to insist on the return of the money paid.
When after bleaching the hair remains reddishness, the only reasonable solution may be a return to the original shade of your hair by dyeing. Paint you can also pick up some lighter natural color of your hair so that reddishness painted with completely.
If you previously dyed your hair in red or brown color, some particles of the paint may occur on the hair after lightening. In this case, you can save the wash, which you want to use before painting.
To dye the hair in ash color is also one of the options of getting rid of the reddishness. This cool color will neutralize the red shade and others like it. But this procedure must be performed by a professional who is well versed in the colors.
To remove how you can even try using a toning shampoo blue or purple palette. They wash the hair once a week to achieve a permanent effect.
Remember that if you happened to remove how the hair, it may appear again. One reason for this – chlorinated water. Bleached hair is better to wash with boiled water with the addition of a small amount of ammonia or a pinch of salt.
Advice 3 : How to remove volume from the hair
Voluminous hair is definitely beautiful! But what if your dream is perfectly smooth and shiny hair, and your hair tends to be shining and capricious? So, remember a few very simple tips to take advantage of.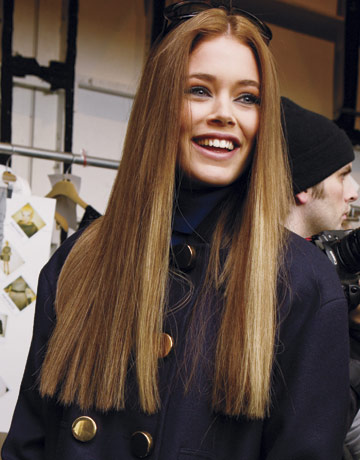 Instruction
Remember: very often the hair is fuzziness from lack of moisture. Parched hair will never be smooth and obedient so that the first is to revise your daily care. What shampoos and conditioners do you use? They must contain moisturising ingredients, your hair will be beautiful and smooth!
A very simple way to make the hair more manageable and straight - just rinse them with cold water after washing. The pores of the hair will be closed and the scales are smoothed, as a result, it will be much more soft and manageable. Add the water one or two teaspoons of vinegar, this will increase smoothness.
Every week make a mask - nourishing or moisturizing, depending on hair type.
Hydration greatly simplifies the process of installation. So before you arm round brush and hair dryer, apply hair spray with glitter effect. It is better to choose the space - again, to avoid dryness.
It is not necessary to lift hair at the roots during styling, it is better to just screw them into the brush, and gently pull down. Select a comb of good quality with a hard, high-quality bristles, and during each procedure the hair will be polished.
Advice 4 : How to fix hair color
If the result of colouring of hair are you surprised or even disappointed, it is not necessary to run to the store for another pack of dye to hair. Re-staining can become so damage hairs that they will become dry and brittle, lose their beauty. There are several ways to correct bad color hair.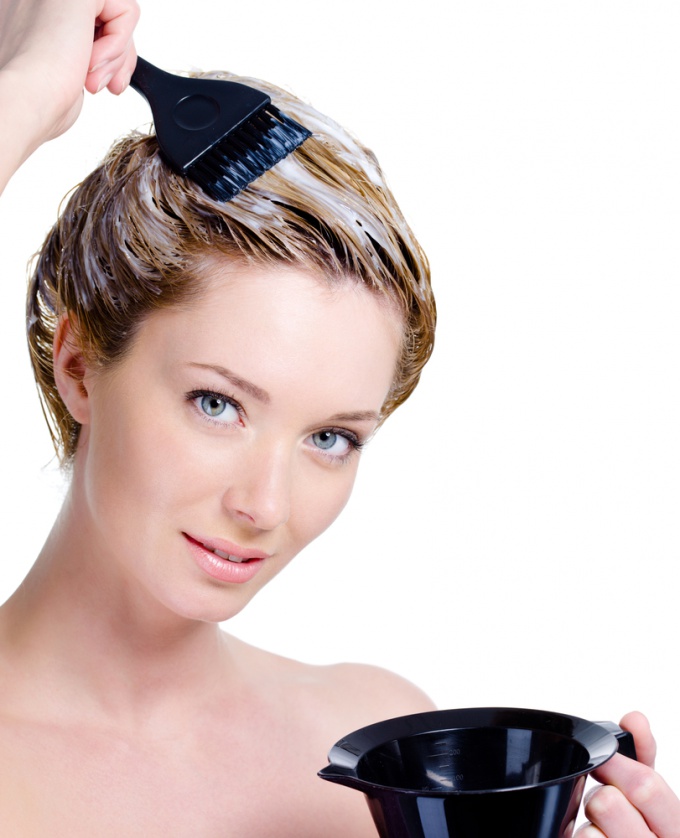 Instruction
If the result of dyeing hairs turned out lighter than you wanted, you can use toning shampoos and conditioners to give hairam desired shade. Or applied to hairs permanent paint for 5-10 minutes so that the color became darker and more intense - be what you want. The main thing - not to overdo the paint on the hair,Ah, the color was not too dark.
If you decide from brunette to dye my hair blonde, know in advance that you will find a lot of difficulties. Dark hairs hard to discoloration, and the more hairyou with strong natural pigment. Not obestsvechivaya hairs at home in order to put an end to his beautiful hair. Better to do this procedure from a trusted hairdresser who will surely advise you to start the transformation into a blonde with frequent highlighting. If you want to correct the results of unsuccessful bleaching the hair to remove the yellowness and give hairam a natural color - use: water-dispersion paint or tonics shades such as pearl, sand. Yellowing well neutralize the purple tint balms. Ash as shades can give bleached hairam greens.
Fix too-dark color of the hair after coloring will help a special wash. Though they are sold in specialized shops without limitations, it is better to do the procedure wash in the salon, as you may need more than one application of the composition on hair, s to wash away your color. Cons washes that it spoils the hair. Alternatives to chemical remover for hair - homemade masks with oils (burdock, olive, vegetable, castor), which "pull" the pigments of the structure of the hairand gradually returning hairam natural color, and also strength and beauty. This method of correcting color longer. Also don't forget that color even permanent hair color fades with time and is washed off, therefore, may not be so much panic, but it is better to take and to wait until the paint itself washed off from the hair.
If you still absolutely do not like the color dyeing, you can try to make the hairam a beautiful hue using the shampoo dyes, which are less aggressive or with a toning shampoo. These funds are quickly washed away, but do not spoil the hairs like resistant paint. After all, the most important is the condition of the hair. Even if you by long searches colour you will find finally, "your", but your hair, you will look awful - dry, dull, like straw believe me, look at yourself in the mirror will not give you any pleasure.
Note
To avoid unexpected results in hair coloring, especially if you have decided to radically change its image, it is not necessary to dye at home. The master barbers will help you achieve the desired colour result.
Advice 5 : How to change hair color from white to brown
Radical color change
of hair
few. To dye my hair from blonde to brown is not difficult, if you follow the technical recommendations for protecting the health and color of your hair from professional hair stylists.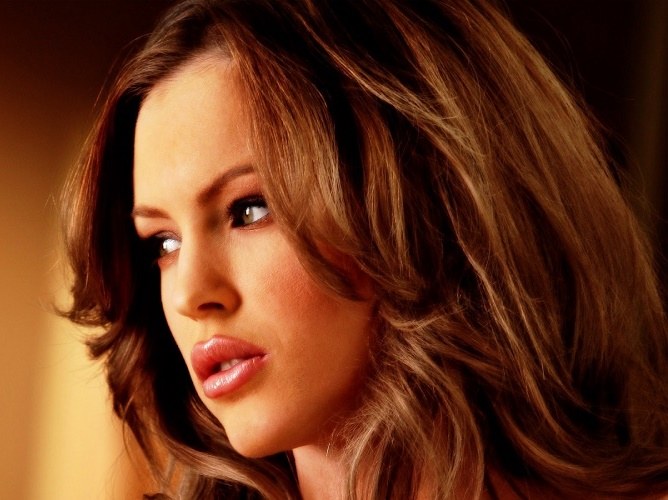 What you need to remember, deciding on a radical change of hair color


If you have recently colored or lightened hair, you should not immediately resort to drastic color change. The result of this staining will be unpredictable. After a single shampooing your curls will get uneven color.

Damaged white hair before coloring in brown color need to fully restore. For two or three weeks use means on care of hair, containing protein.

Permed, long-term installation, to dye my hair from blonde to chestnut brown color, it is recommended not earlier than in two to three weeks.

The day before the dyeing don't wash your hair, never use styling products.

Before the use of hair dye and test for an allergic reaction. Even if you've always used paint of the same manufacturer, hormonal changes can lead to the development of serious allergies.


How to paint in brown color with natural blond hair


Never dyed natural blonde hair it will be easier to get the desired brown hue. Read the instructions carefully, mix the ingredients of the dye in the desired proportions, spread the curls on the strands and start staining from the back of the head. Soak paint the specified time, rinse thoroughly with warm water, apply balm.


How to paint in brown color bleached hair


An ideal variant – to wait, while will grow back natural hair. If you wait you are going, it is worth considering the fact that bleached hair will have more saturated color than stated on the packaging.

Staining is not peredergivaete the curls. The recommendations of the manufacturer at the time suitable only for those who have natural hair color. So the first time you use the chestnut shade will reduce dyeing time of 10 minutes.


How to choose a shade of brown.


A palette of brown hues so rich that girls probably will be able to choose your color. For the first painting you need to use a shade two shades darker blonde. If you have the desire to dye your hair in rich colors, perform the procedure decamerone, or washes of color. To fully paint the white hair will be possible only from the second and third times.

In beauty salons can perform the procedure professional staining followed by protection of the resulting shade. So if you want to turn from blonde to Auburn brown-haired woman, you should use the services of an experienced stylist.
Advice 6 : What garden flowers bloom in the night
The flowers have an amazing ability to dissolve their buds at night is an unforgettable sight! To plant in your garden is a miracle, you need a lot of effort and knowledge, but the result will not keep you waiting long. After a while you will be able to observe in your garden with the onset of summer twilight will start to smell a beautiful flower arrangement. So what are the most suitable flowers for your "night" garden?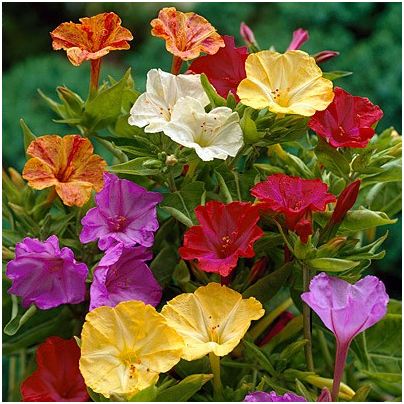 Instruction
The summer.

Is a beautiful white flower with a delicate, sweet flavor. Its buds resemble the lights that "Shine" all night and "off" with the first rays of the sun.
The same goes for the cloudy weather. To delight you with their blooms, the summer will be pretty long – from July to the first frosts. This flower has several varieties and in nature is a perennial. Its ornamental relative – summer prickly or as it still name, morning glory luniversal, which has the structure of the creeper and reaches a height of three meters.

Recommendations for the gardener:
• Irrigation with warm water;
• Moist fertile soil;
• Regular fertilization.
Mattiola or night violet.

You will be charmed by tenderness and a beautiful view of this flower. This violet night long since it was customary to plant about terraces, benches and gazebos where you can enjoy its sweet aroma. Blooming only in the night time, mattiola gives not only a wonderful fragrance, but also pleasing to the eye, after all, varies in colour from pale pink to bright purple. Night violet begins to bloom in July and makes the frost to -7°C.

Recommendations for the gardener:
• Fertilized soil;
• - Drained soil;
• A Sunny place;
Sowing in early spring in a permanent place.
Evening primrose Missouri.

Seeing once is an unforgettable sight, you will not be able to resist in order not to put such an amazing flower in my garden. Opening night, the evening primrose flower is reminiscent of a candle, hence the second name, which is known in the people "night candle". A large number of buds like magic dissolved within three seconds, the sun fills the garden and a pleasant aroma. Evening primrose has yellow flowers that reach 7 cm in diameter and resemble a small saucer. In those days, when there is no sun, the flowering lasts all day, and if you plant it in the shade, even in Sunny weather, you can admire this plant.

Recommendations for the gardener:
Sowing in early spring;
• Open-drained soil;
• Watering in dry weather;
• Mineral fertilizers;
• An open Sunny place.
Useful advice
Your garden was flourishing, do not forget about fertilizer and mineral fertilizer. As the plant is a living organism that requires vitamins for normal healthy growth. We should not forget that in the world of plants to many diseases and insect pests, so you need to carefully take care of the garden. Thus, your garden spring will bloom in full force, and will delight you and others.
Advice 7 : What color of hair is the most beautiful: a review of shades
Today, coloring hair is not designed to cover the gray. Now painting is an art, which is used when you want to change the image. Before you radically change the image, stylists are advised to review the shades of hair, finding out which color will look most harmoniously.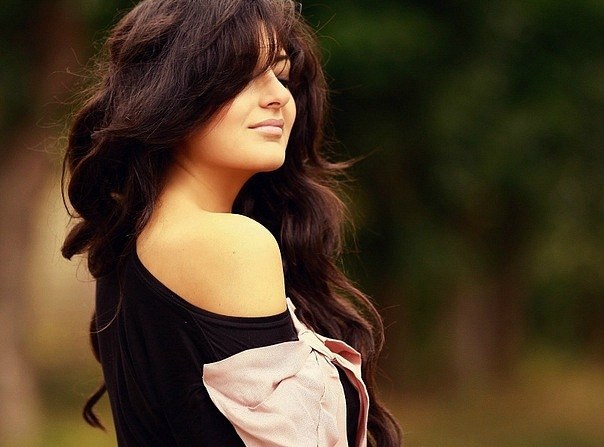 Any popular hair color can how to decorate and disfigure the woman. With the right choice of shade the face looks younger, and her eyes Shine brighter.


White to move and win


Blondes still in fashion. Probably from the time of Greta Garbo and Marilyn Monroe, every other girl for once in my life dyed her hair blonde. Today it is the most demanded color of hair fair-skinned and blue-eyed women.

The most relevant are light Golden, grey, light brown and the color is "champagne". Most importantly, the hair acquired not chicken yellow tone, but nice straw, Sunny or honey color. Among the cool tones is very much appreciated silvery hue.

Most popular blondes is recognized as Scarlett Johansson, Gwen Stefani, and Hillary Duff. Not far behind them and Lindsay Lohan to Victoria Beckham, whose hair is naturally red and have dark blonde color.


Tempting chocolate motives


Continuing the review of shades of hair is impossible not to mention Browns. Chestnut, coffee, walnut, ash brown and Auburn curls will make its possessor younger for 5-10 years.

Anyone who wants to look naturally and harmoniously, the recommended shades of brown. Chestnut and chocolate suitable for brown and blue or green eyes.

No wonder these shades have become the favorite natural brunette Penelope Cruz, Jessica Alba and Natalie Portman.


Playfulness fiery shades


Red is a very popular hair color as white-skinned and dark-skinned girls. Carrot in addition to bright shades in fashion red, Burgundy, ginger tone.

Remember that red shades do not suffer pallor. With this hair color requires a fairly bright makeup to the face is not faded by the bright curls. Red-haired beauties definitely need to emphasize the lips a nice natural tone of lipstick, and pay attention to the eyebrows, making them a little darker hair.

To successful women who won fame thanks to the shade of hair include, Nicole Kidman, Julia Roberts, Susan Sarandon.


Alluring abyss femme black


Although it is considered that the most demanded color of hair is blond, brunettes will always be at the peak of popularity. Dark-haired women of fashion would be as opposed to naive blonde nymphs.

Although becoming a brunette is much easier than the blonde, yet there are a number of nuances that are worth considering. First, the black color makes you look older. So this tone, if the skin is smooth, wrinkle-free, has a smooth and healthy tone. Second, the dark color was not green or blue, to do the coloring under the guidance of a professional.

Also not recommended to paint in black owners of fine and damaged hair. This color will only emphasize the problem.

A perfect example are brunettes Monica Bellucci, Salma Hayek, Catherine Zeta-Jones, demi Moore, and Elizabeth Taylor Vivier, and Do in their best years.
Advice 8 : How to remove red tint on the hair
Women love to experiment with color
hair
. Many familiar situation when
red
their
shade
, which was acquired together with painting in a couple of weeks begins to cause severe irritation. And you are already thinking about how to quickly get rid of this annoying tone. To remove
red
tide from the hair it is possible if you know some tricks and secrets of hairdressing.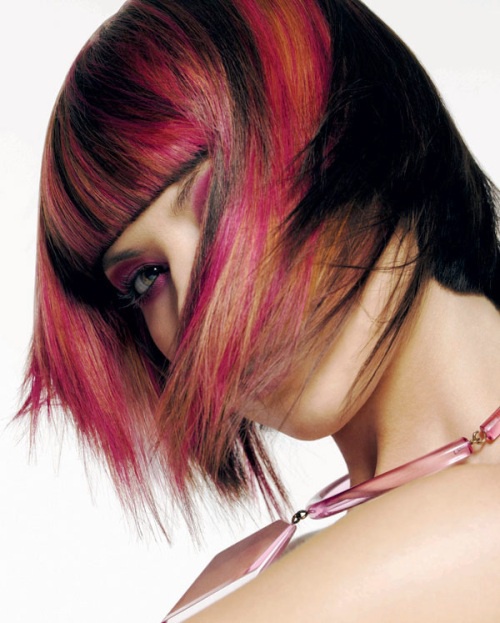 You will need
Means for decamerone, removers, professional paint of the desired shade, supra, professional hair dye with purple tint, green concealer, hair mask, lip balm hair care products.
Instruction
If you have light shade of hair and, in spite of such manipulation, as a brightening or highlighting, still streaked red, it is best to just repaint the hair. How to do it correctly and what shade of dye to choose, you will advise your hairdresser.
In that case, if you painted in the dark color of the oxide dye, red tint can be removed by washing or clean the procedure decamerone. Then, you must dye your hair in the desired color.
If you have dyed hair toning shampoo or balsam, it is best to remove the red colour would suit the supra. But with the supra you have to be very careful. After all, it's chemistry and it is very harmful to your hair. After the supra is better not to dye my hair, and wait a few days. Then you can paint in the color you want.
You can also try to block the reddish tint to dark hair purple. It is necessary to choose professional paint dark color with a purple tint.
Another option is to remove red tide green color. It is better to carry out the procedure together with the master in the Barber shop.
Note
Not to be confused with decorative hair dye is poisonous green color with a tint professional proofreader.
Useful advice
All the above treatments harmful for the hair. So after decamerone and colouring it is necessary intensively nourish hair burdock oil, hair masks based balms.
Advice 9 : How to get rid of the red tint hair
Experiments with dyeing hair do not always give the desired result. Sometimes the resulting color is much brighter than expected. Or instead of chocolate curls have acquired a reddish hue. Do not get upset, to rid the hairs from the ugly colour it's possible.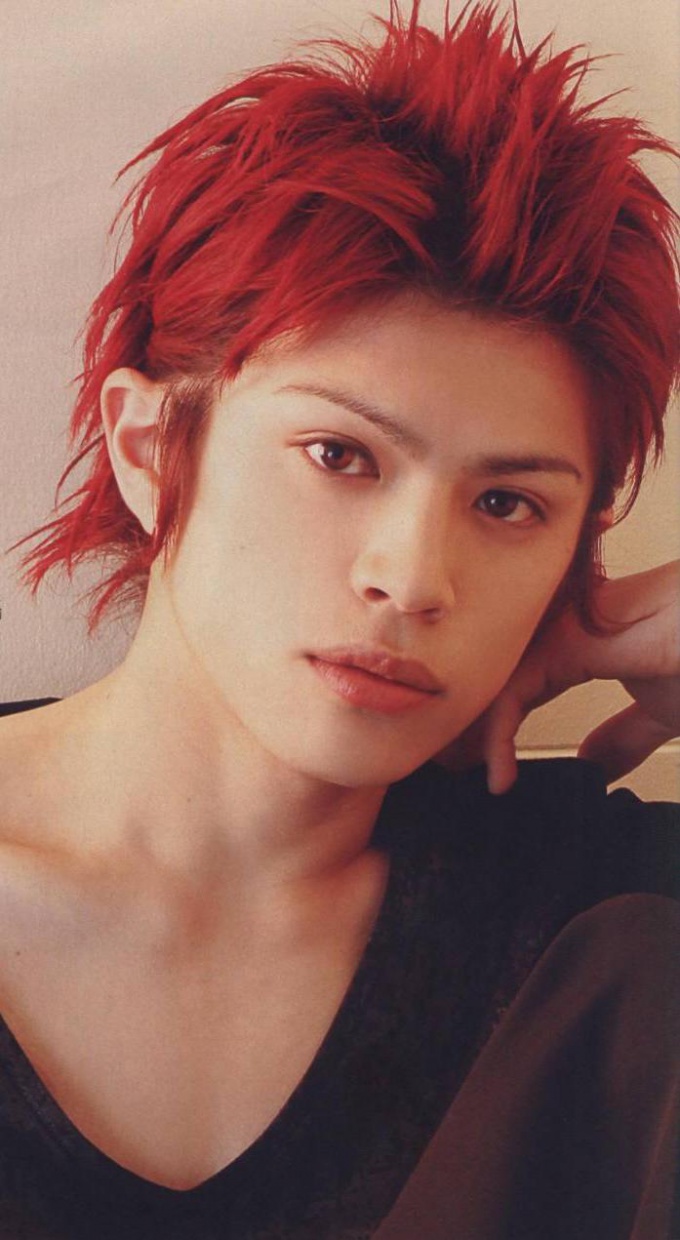 Instruction
If, after toning shampoo your curls become too red, you can try to remove the unwanted tint. However, this will require some effort. The fact that coloring shampoos do not penetrate inside the hair, and coat only the external surface. And even repainted the hairs strong composition, you will not get rid of the red tint at all. Try to put on hairs vegetable oil - linseed, corn, sunflower. It will break down the dyes and unnecessary color will wash off. Only keep the oil on hairOh you need at least 5-6 hours. Otherwise, no effect will be.
Unfortunately, oil can not cope with all the toning means. The red color is very persistent, and get it hard. There is another way. Buy shampoo for deep cleaning of hair. It is composed of ingredients that have a more active effect than regular shampoo. Only use this tool it is possible not more often than once in two weeks. Then the shampoo will not harm the hair,um, making them dry and brittle.
If you get unwanted red tint was the result of a botched dye, you can try to toned his other resistant paint. Look for tools with the addition of a purple colour. It's all shades of brown, ash, aubergine. Just choose a dark palette, otherwise the red color will not hide.
If nothing helps, contact the professionals. At the hair salon with a special compound will wash away the coloring agent with the hair. Then you need to use restorative masks and balms, because the components contained in these facilities, highly-dried hair. Through 2-2,5 weeks can be dyed hairin new color.
If you're new to coloring hair, or are not sure, better to abandon the home coloring. To get exactly the shade you want, you need to consider the natural color of the locks, the structure and thickness of the hairanago cover. The time of exposure of the coloring tools is also very important, and not always the same as the number of minutes specified on the package. So if you are worried about your appearance, or want to radically change hairstyle - go to the hairdresser. Choose an experienced master, the only way you will be able to get the expected result.