You will need
- hair dye;
- wash paint.
- oil (olive, almond, burdock, flax);
- brandy or beer;
- med.
Instruction
If you are already fed up with red hair color or just not suitable, you can repaint the hair a darker color such as chocolate or dark brown. Consult to the professional Barber, it will help to find the right tone.
Make a wash paint out of my hair at home, however, may require several such treatments. Almost all washes contain chemicals and oxidants, they are similar in action, but more expensive are composed of nourishing ingredients that help the hair to deal with such stress. Dilute the remover according to the instructions and apply on hair with a brush evenly and leave it on for half an hour. Then rinse with warm water with shampoo and apply balm.
Remover mercilessly harm your hair, so after you restore the natural color provide quality care within one month. Moisturize and nourish hair, use a mask made from natural ingredients (no added chemicals). Please refrain from using a hair dryer, hair straightener and Curling iron until the hair is restored.
You can get rid of the red tint hair at home without exposure to chemicals. Massage into hair burdock, almond, olive or linseed oil with the addition of a small amount of brandy or beer. Use this mask three hours before shampooing. Decoction of chamomile also helps to slightly lighten hair.
Honey mask is one of the most effective for restoring hair color. Thickly grease the hair honey, wrap head wrap and a warm scarf and leave for a long time, preferably overnight. In the morning rinse thoroughly. Applying this folk remedy for weeks you will get rid of unnecessary shade and improve the condition of hair.
Advice 2: How to remove red tint on the hair
Women love to experiment with color
hair
. Many familiar situation when
red
their
shade
, which was acquired together with painting in a couple of weeks begins to cause severe irritation. And you are already thinking about how to quickly get rid of this annoying tone. To remove
red
tide from the hair it is possible if you know some tricks and secrets of hairdressing.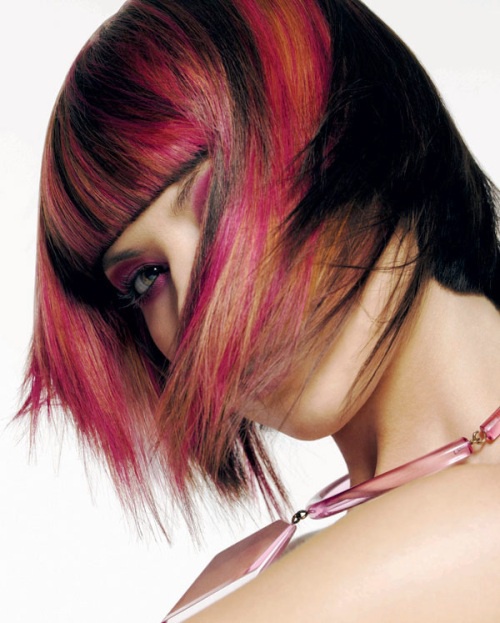 You will need
Means for decamerone, removers, professional paint of the desired shade, supra, professional hair dye with purple tint, green concealer, hair mask, lip balm hair care products.
Instruction
If you have light shade of hair and, in spite of such manipulation, as a brightening or highlighting, still streaked red, it is best to just repaint the hair. How to do it correctly and what shade of dye to choose, you will advise your hairdresser.
In that case, if you painted in the dark color of the oxide dye, red tint can be removed by washing or clean the procedure decamerone. Then, you must dye your hair in the desired color.
If you have dyed hair toning shampoo or balsam, it is best to remove the red colour would suit the supra. But with the supra you have to be very careful. After all, it's chemistry and it is very harmful to your hair. After the supra is better not to dye my hair, and wait a few days. Then you can paint in the color you want.
You can also try to block the reddish tint to dark hair purple. It is necessary to choose professional paint dark color with a purple tint.
Another option is to remove red tide green color. It is better to carry out the procedure together with the master in the Barber shop.
Note
Not to be confused with decorative hair dye is poisonous green color with a tint professional proofreader.
Useful advice
All the above treatments harmful for the hair. So after decamerone and colouring it is necessary intensively nourish hair burdock oil, hair masks based balms.