You will need
Shampoo for hair, hair dye dark shades, comb, fatty cream, a brush for applying paint, protective gloves for hands conditioner for colored hair.
Instruction
The more time passes since the last hair coloring in red color, the better it will lay down a dark shade of paint on them. Black and dark brown color paint can be painted red, the color of the hair, in contrast to the light shades.
Wash your hair with shampoo to remove remnants of varnish or foam for hair styling. Dry your hair with a Hairdryer. Apply along the hairline oily cream to protect the skin from dark colors and spots, which are badly washed out.
Prepare a black or dark brown paint for the procedure of hair coloring, as recommended by the manufacturer in the instructions. Put on the hand protective plastic or rubber gloves. Apply the hair dye with the sorting brush and comb, starting from the occipital region of the hair. Then apply the paint on the lower hair. And in the end dye the hair at crown and bangs.
Carefully procrasinate the roots of the hair as badly dyed red hair at the roots will be visible on dark hair. If too thick hair or long use two tubes of paint to have enough for the entire volume of hair.
As for the exposure time of the paint on the hair, be guided by the instructions of the colorant. Usually dark shades kept on the hair for best coloring to 40 minutes.
After the set time of staining rinse the hair with. Apply firming color conditioning balm on your hair. Hold for 1-2 minutes and rinse with warm water. Dry your hair the easy way. Two weeks later, the hair coloring should be repeated using the same shade of dark paint.
Advice 2: How to wash red paint out of my hair
Red paint is one of the most stubborn and persistent dyes. But a bright color is not suitable for everyone. And in order not to spoil your hair when you try to display traces of a failed experiment with the red paint, you need to know how to do it better.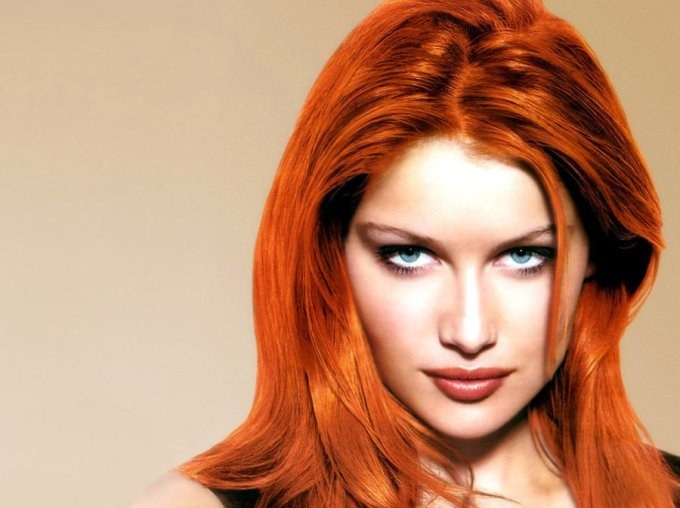 Instruction
In order to wash off the paint, you should purchase a tool for decopage or system for the removal of color in a special shop. These products with properties very similar to means for bleaching hair. To buy wash better the company means which you previously dyed your hair. Otherwise, the paint will not only wash off, but will have a real chance to obtain a totally unexpected color to your hair.
Before you apply the cleaner ink with hair, you need to study the instruction on its application, because usually it consists of several tubes, and improper mixing can lead to undesirable consequences.
Getting started procedure, you must wear rubber gloves to prevent allergic reactions on the skin. Most likely, they'll are inside the box with the means for decapage. Mix compositions of all of the tubes, as indicated in the instructions and shake the bottle several times until a homogeneous mass.
Before decapado, within two or three days, it is not recommended to wash your hair, so your hair will suffer the least damage. Apply the mixture only on dry hair. After I applied the medication on your hair, cover head with plastic cap, creating this thermal effect. Usually this mixture is kept at the head of about twenty-five to forty-five minutes, it all depends on the composition of the washes. The exact time of the exposure tools on the hair is usually indicated in the instructions for use in the package.
After the required time will come, you need to thoroughly wash your hair with shampoo. It is better to use special means applied after decopage. If this means you will not be able to find in the store, then you can replace it with regular shampoo for dry hair. It will help you not only wash away the composition, but also to strengthen and moisturize damaged hair. Then you should use a conditioner or balm – conditioner for colored hair. And best of all after the procedure, apply a nourishing mask.
To wash a red paint you can also use folk remedies. However, they do not help as well as special drugs. But, unlike decapage harm from them you get. It is best for this purpose to use burdock. To do this, apply it to damp hair and leave on for about five or six hours. Perhaps unnecessary shade you do not flush it, but get the best vitamin nourishment of your hair.
Advice 3: Repaint red hair
Women love to experiment with their look. Most often, the changes relate to the color of the hair. Thanks to modern cosmetology you can in a short time to turn from blonde to brunette, or redhead. Here, for example, to return your hair color, shaded red shade is not so simple. But do not despair if your experiments have not yielded the proper result.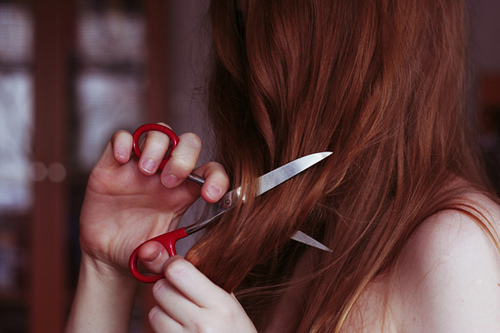 Instruction
There's one sure way to return to the previous hair color. Purchase in the Pro shop wash hair. You will need wash hair with a clarifying effect, since red color has a special pigment that strongly penetrates into the hair structure. And this remover will lighten your
hair
to four tones at a time.
Apply a wash hair to dry hair. Hold for 15-20 minutes and rinse with warm water. Then dry hair with a Hairdryer and evaluate the results.
Remover is not always gives the hair a natural hue, the hair may look dull. Depending on the results, it is recommended after the procedure toned hair paint. This should be done because while pulling the coloring pigment, the process wash opens the hair scales.
Useful advice
Modern composition wash protects the hair. But always remember that any chemical exposure is damaging the hair structure. As a result, hair can become dull, lose luster and gloss. After the procedure, the hair need to treat. Today there are many products that restore the hair structure. This conditioners, masks, and shampoos, rich in nutrients. But if you are tired of the constant experiments, that the best way to restore your hair's natural hue to visit the beauty salon, where professionals will help your problem.
Advice 4: How to paint red hair
Holders
of red hair
– a peculiar people. They have very soft, often light skin and the same bright hair. Painting
red
hair
in a fundamentally different dangerous, as a new shade can visually spoil the complexion and the entire appearance, and to return all into place it will be very difficult.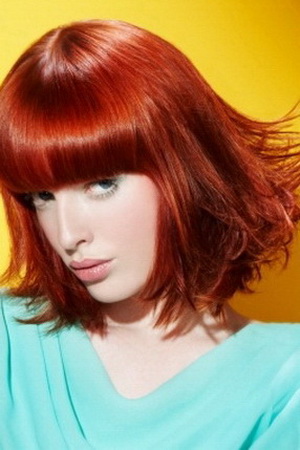 Instruction
For the most part man the color and pigments given it by nature and parents. Natural hair color only in rare cases corrupts. So you should start with the shade closest to your natural.
Various shades of blonde with light skin will make you colorless. Choose medium to dark color, contrasting with the color of your face: brown, medium - to dark-brown, chocolate.
Approach the desired hue gradually changing the color of a tone or a semitone at a time. Keep in mind that the paint should not be red – they may already have in your natural hair.
Consult with a stylist. Seeing the condition and texture of your hair, it can pick up color that is sure to fit. In addition, the specialist can determine how often and what hair colors you should use.
Advice 5: How to dye my hair from brunette to redhead
Women being persistent and not always looking for change. Well, at least in its appearance and hair color. Now this can be done using a special paint for the hair. But it is not so simple. Take, for example, red hair color. From blonde or brown to red
repainted
easily, but brunettes will be more difficult. Black hair is very resistant even to chemical ingredients of paint. Therefore, almost always before painting you need to lighten hair a few shades.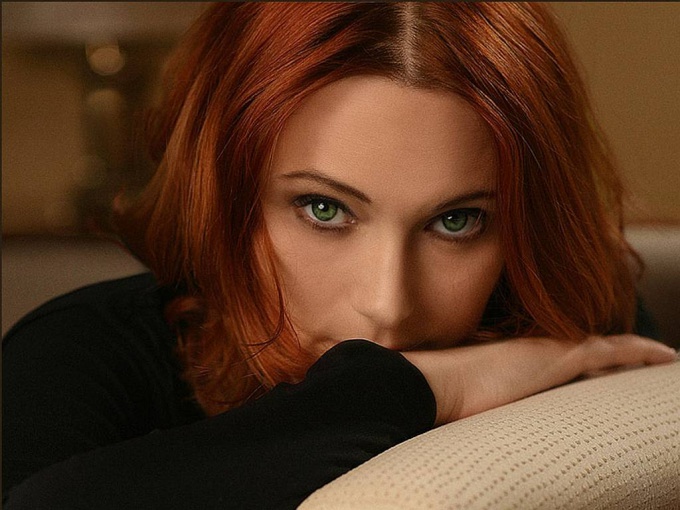 You will need
Utensils for cooking, dyeing and bleaching compounds, gloves, hair dye (red), hydrogen peroxide, ammonia, ammonium bicarbonate, Hairdryer.
Instruction
Prepare a 9 percent solution of hydrogen peroxide. It can be found in the pharmacy or industrial stores. Expect to solution enough for all of your hair. The stronger the hair, the worse they get moistened with water, the more solution you will need. For increased productivity and speed of the whitening can be added to the peroxide, ammonia, or ammonium bicarbonate. Ammonia also gives hair a bit red shade, which in your case is just at hand. But don't put too much, otherwise the solution will lose its desired lightening qualities.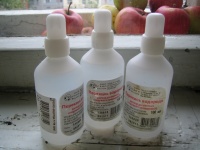 Apply the mixture on dry hair and keep your head warm until her hair will lightens 4-5 tones. It is advisable to wrap the head in a towel. During this procedure, you may feel the discomfort and burning of the scalp.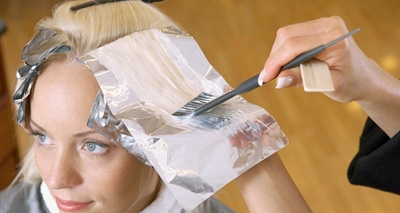 Rinse thoroughly. In order for them to become a little softer, you can use hair conditioner. Apply it evenly on your hair and wash off after 20-30 minutes. Then dry the hair.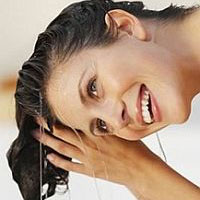 Prepare a mixture for hair coloring in red color. You should prepare it just before applying to the hair, so she stood for a long time, because some chemical compounds can react with oxygen. The result is staining of the paint may differ significantly from the desired. Experts recommend to take a break between lightening and coloring in a few days. The hair rested a little and recovered.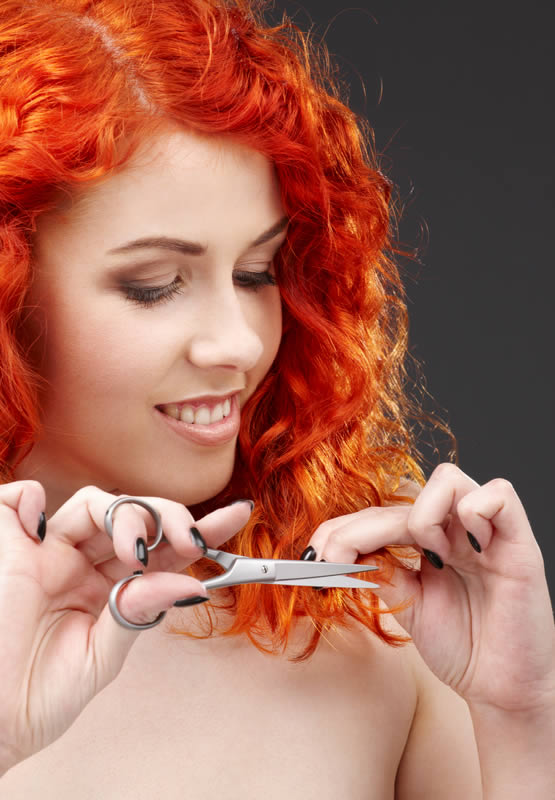 Using a wide brush apply the prepared hair. Try to do this evenly, otherwise colored strands will be different colors. Soak the dye in her hair right time and rinse. Dry the hair.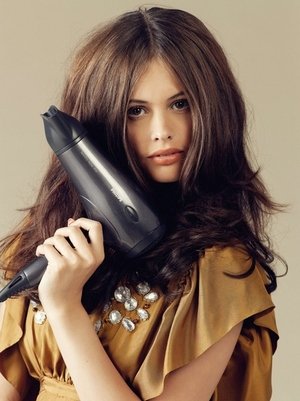 Note
When preparing mixtures for coloring, in any case, do not use metal objects to avoid unforeseen circumstances in the form of an unusual hair color. Always wear gloves, avoid painting the skin of the hands and nails.
Useful advice
Select paint with a red tint to the darker tone of what you want painted, because on bleached hair the color will look a little brighter.
Advice 6: How to dye my hair from red
Many women like to experiment with their look. The most common changes are change in color of hair. Now for a short period of time can easily turn from brunette to blonde and Vice versa. But the red shade to paint is not so easy.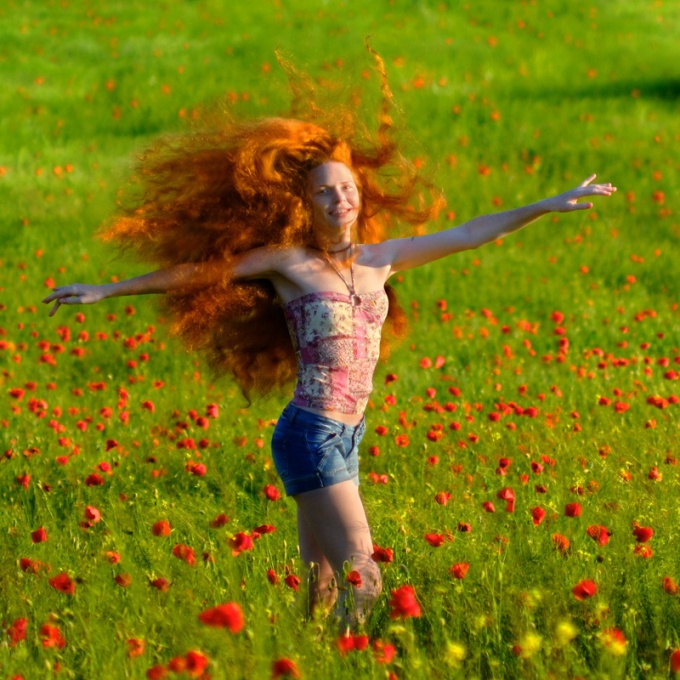 Instruction
In the first place try to return to the previous shade of your hair. Visit a professional shop and get it wash hair. Give your preference to wash with bleaching effect. Otherwise,
get rid
of the reddishness will not work. After all, red in color, contains a unique pigment that penetrates deeply into the hair structure. And due to the remover at one time you will be able to lighten your hair in four colors.
On clean dry hair wash hair. About 15-20 minutes hold it, and then just rinse with warm water. After that, you just have to dry my hair and to appreciate the result.
It should be noted that the remover is not in all cases, returns hair to natural color. After a single use strands can look dull, lifeless. Depending on the result you can re-procedure flushing of paint.
To strengthen the hair and finalize getting rid of the red pigments, prepare the mask from yeast and yogurt. In a Cup of yogurt, add 40 grams of yeast. Thoroughly mix the components. On the hour, apply the resulting mush. Then just wash the head.
Now you can start colouring. Specialists suggest after these procedures, just toned hair. In this case, the damage caused by the wash, will not be significant. If you have the desire and opportunity, you can contact the beauty salon. There experts will help you to gently color your hair in a lighter or darker color.
If you are not able to seek help from professionals, try to disguise yourself. Choose a paint that's red. Approach to the desired color gradually. At a time change the tone just a tone or semitone.
Note
Remember that after the washing, the hair scales open. They become thinner, become brittle and dry. Therefore, in this period use nourishing masks and balms.
Advice 7: How to dye your hair from black to brown
After dyeing
the hair
black is very difficult to return them to the previous shade. It is necessary to apply various clarifiers or washes. The most gentle option for hair is a recolor them brown.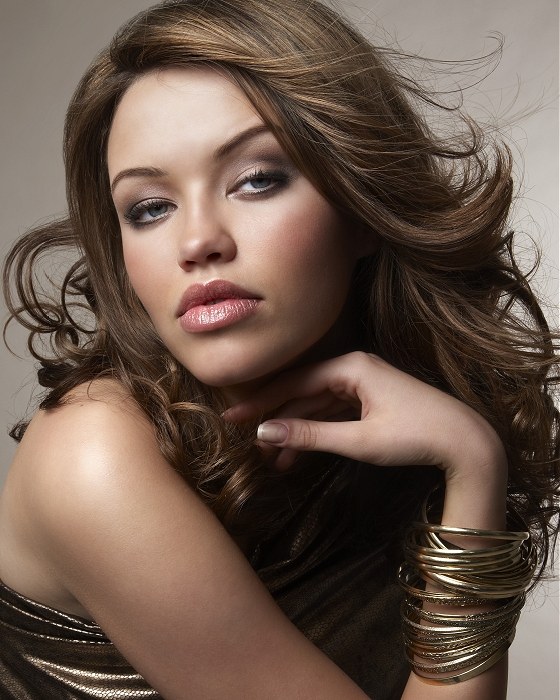 Instruction
Efficiently bleach your hair from black to brown will help you in a good salon. There's a wizard you will select the ideal wash-and immediately offered a paint that will even the complexion and will not damage the hair structure.
If you decide to perform this procedure on your own, then prepare way of bleaching. It can be a clarifier, which will make your hair lighter by 3-4 shades. Also, buy brown paint that you will apply to hair.
Before usage, test for allergies. Lightly grease composition of your wrist and wait for about forty minutes. If the skin is not red, then you can start to discoloration.
Wear gloves, cover the shoulders with a towel and spread the clarifier. Gently brush apply the color to strands, dyed shifting in the other direction. Keep strictly on time, indicated on the package. Then carefully rinse the part under running water. Make sure that the tool does not hit in the eye. If contact immediately rinse with cold water.
After bleaching apply on hair special balm or mask. Soak for 3-5 minutes and rinse. Dry the hair. Keep in mind that the color will turn out uneven. Near the roots of the hair will be slightly lighter than the ends.
Now proceed to staining in brown color. Dissolve the composition according to instructions and apply on hair. First promazyvaya lighter roots. Soak ten minutes, and then apply the paint on the rest. Comb with a wide-toothed comb, distributing the dye evenly and leave on for 20-25 minutes. The exposure time depends on the hardness of hair and color, which turned out to clarification.
After that, rinse hair thoroughly, reapply the balm for hair restoration, rinse and dry the head.
Keep in mind that such a coloration has on your hair is not quite a positive impact. Therefore, use of different nutritious masks. Periodically massage into hair treatment oil or apply balms.
Advice 8: How to bleach your hair if you were a brunette
Psychologists observed that dramatically changing the color
of hair
life can change. To change color of brunettes is possible, if the color is natural and there is a desire to give it a different hue. If you plan to change the dark color completely, have to do it gradually over several sessions.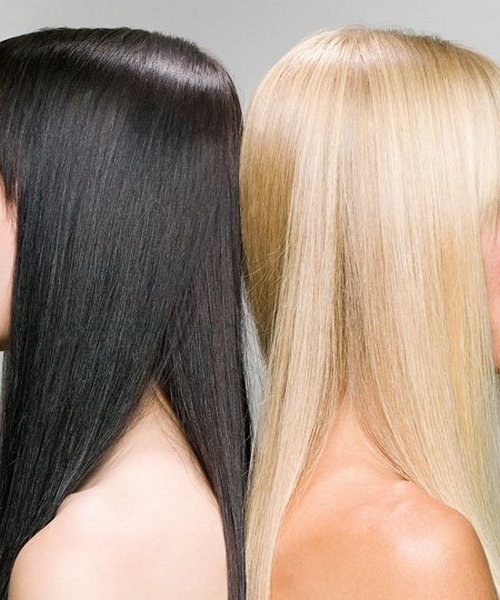 Instruction
To change the color of your hair 1-2 tones, keep in mind they were previously painted or dark color is your natural. If you plan to dye my hair a lighter shade by changing the color on a 1-2 pitch, use on previously coloured hair special washes. Then you will be able at once to give the hair the desired shade, but buying paint, make sure it is suitable for use brunettes.
If you plan to radically change your hair color and become a hot blonde, a redhead or have natural light blonde shade, you have to pre-lighten hair to give them time to recover fully and only then begin to stain.
To dye my hair from brunette to blonde you can with the least harm to hair, if you go to a beauty salon and ask the master to make you weave strands. After 1 month re-highlighting. By this method all the hair you'll paint for three months. This method causes less harm than the momentary lightening of the hair. Besides, you will have time to get used to a new way and finally make sure that you really want to be blonde.
Your hair turned red, you also have to pre-lighten them a few shades and then begin coloring in the color you want. If you try to immediately dye my hair from brunette and become a redhead, you only in vain will waste time. The dark color can be dyed in darker or change the 1-2 pitch, giving it a different hue.
Change hair color quickly, please contact the beauty salon, where professional masters will conduct a careful coloring, giving your hair the color that you wish. Elyuminirovanie, silk painting is elite ways without harm to the health of the hair to the desired color and dazzling results. Your curls will be perfectly healthy and shiny, but unfortunately, it is a pleasure rather expensive.
Advice 9: How to dye my hair from dyed brunette to blonde
In his pursuit of perfection women are uncontrollable and sometimes go on the most daring experiments with their appearance. Often in such experiments, they change the color of the hair, in the hope that the return of its original form will not be difficult. But if you are concerned about how repainted from dyed
brunette to
blonde, I want to warn you that this will require significant effort and not always you can achieve the perfect result.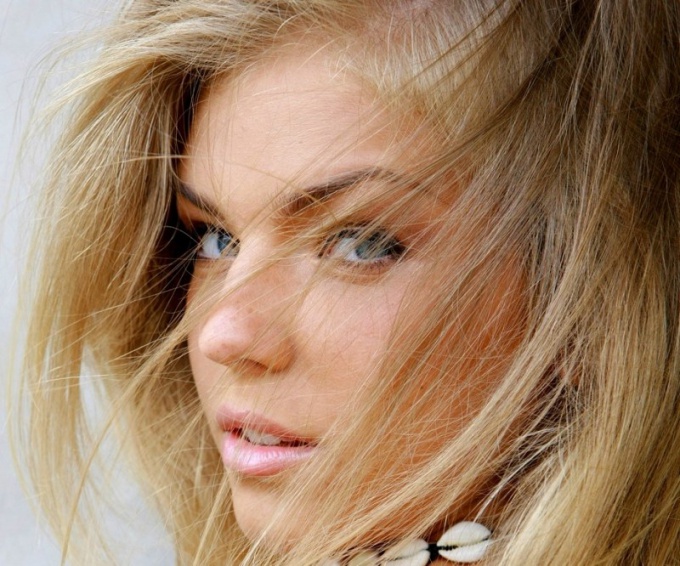 Instruction
Hair coloring due to the dye pigment, the particles of which, getting between the scales covering the hair as the shell, give it a color. The dark pigment on the hair will be noticeable for a very long time and wash it out with regular shampoo will not succeed. Best to contact a professional the Barber. If your hair is quite thick and sturdy, they can withstand repeated bleaching of a special compound-remover. If problematic, the wizard will offer you gentle program where you gradually change color.
In that case, if you decided to dye my hair from dyed brunette to blonde by yourself, at home, to cause the hair harm, do it gradually. For 4 months before stop dyeing my hair, limited to only tint the roots, so they were not noticeable. Z this time the color is a little washed away and will be much lighter.
In store purchase special cleaner coloring pigment. One of the high quality and inexpensive - Estel Color Off. In order to achieve the desired effect, act in accordance with the accompanying instructions and, depending on the effect, repeat the procedure a few times with a break of 4-5 days.
If the result is even you are not very satisfied, lighten hair. But select a good whitening paint that does not contain a lot of ammonia. If the hair color turned out heterogeneous, it is not necessary to torture them more – trim the ends that are usually difficult to lighten. After a few days color the hair the color of blond that you like. If possible, consult beforehand with the hairdresser-colorist to the hair is not purchased greenish, pink, or purple.
Useful advice
This coloring from brunette to blonde – a serious stress for the hair. Therefore, throughout the process, use a hydrating mask for hair and scalp. You can buy them in a pharmacy or done, taking people's recipes.
Advice 10: As repainted in white with red
Many men admire women with flaming red hair, but for the fairer sex, redhead sometimes it becomes a burden, and there is a keen desire to join the ranks of the blondes. How to do this with hair dye?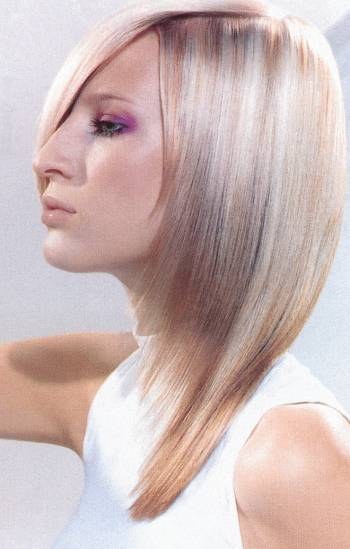 Instruction
In search of his image of many women dye
the hair
in one color, then another. And since they don't like something, often there are situations when the hair was dyed in red color, and already want to be blonde. How to change color in the
white
with
red
?
First buy a special chemical remedy is the wash, which will help you to remove red hair dye. It does not concern you, if your hair has a natural red color or were painted with henna. Note that the red pigment is the most stable, so do not expect instant results. Better arm yourself with patience and step by step go to your goal.
Do wash hair, just following the instructions. Apply the mixture along the entire length on dry hair. Soak it on them for 2-3 hours. Rinse your hair with water with chamomile tincture or lemon juice. After this procedure, they are usually lighter by about one ton.
If you need to lighten hair a few shades, it is better to perform the procedure decamerone in the Barber shop. You may need to do this more than once. Hairdresser will help you find the natural, bleaching cream or acid pickling.
Next, pick the hair color to the desired shade. If you want to have your hair turned into straw, then choose such dyes that contain natural ingredients and the most sparing effect on the hair. Make the hair is dyed the desired color in the Barber shop or at home.
If your hair has a red color after the henna painting, the new paint on top of the henna might not take at all. Knowledgeable people recommend to first lighten your hair with natural ingredients. To do this, use a mask of lemon juice or olive oil. When the hair is considerably brighten, can try to paint them with paint of the desired tone.
Note
Remember that hair coloring in white color in most cases associated with hair thinning, so make sure to prepare the moisturizing and nourishing means to properly take care of hair after bleaching.
Advice 11: How to dye my hair from red to blonde
Women are never satisfied with the hair color that they have in mind today. To change your image to suit your mood – that's what they want. Therefore, the question of how to repaint red hair and going blonde often put ladies hairdressing salons before masters. But even the appeal to the hairdresser does not guarantee a successful transformation into blonde from red – here come to life the laws of color.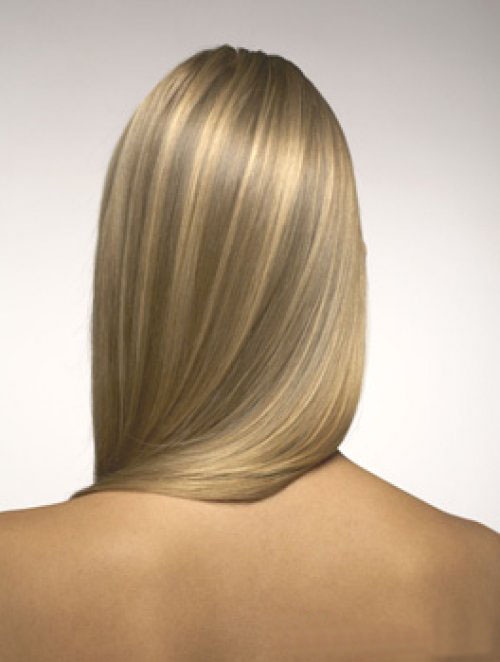 Instruction
Task magic transformation is complicated by the fact that Golden and yellow shades of hair, combined with ashen shades of colors-blonde give green tint, so the whole red pigment must first be removed from the structure of the hair.
If you are a natural redhead girl, it's not so bad, but if you have dyed your hair red and brown shades, then there can not do without special professional tools-washes. It can be used for several times to remove the red pigment, but for hair it would be a major stress.
The hair was neither yellow, not green, it is important to choose the right shade of paint. Be sure to buy it in specialized professional shops, where the assistants will help you with the selection. Avoid those colors-blonde, the title of which includes the word "ash" and immediately buy a shampoo that eliminates the yellowness from the hair. They will have to wash my hair through again, throwing with your regular shampoo.
Remedy may be gradual staining using dyeing outdoors, it allows to obtain smooth, more natural looking, colours. This technique will help to lighten hair without severe damage to their structure.
In any case, we advise you to consult with a professional who will help you to choose the coloring composition in accordance with your color type and skin type. And should probably stock up on nourishing masks and balms for hair with a damaged structure, stress, your hair can not be avoided.