You will need
- comb "tail",
- hair clips,
- hairdressing scissors,
- spray bottle with water.
Instruction
Divide the hair into two parts, making a comb with the "tail" of smooth vertical parting. Hair fixing pins, making two beams. Now on the bottom near the neck horizontally separate the thin layer of hair, cutting it so as to set the initial length of the caret on the elongation.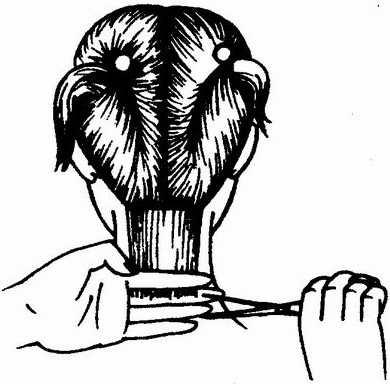 Further, on the thin strand width of about a centimeter detachable hair, tilting the strand at an angle of 15 degrees relative to the head. If you cut the caret on the elongation of the each strand, you can pull. Due to the delay and angle of each strand in the caret on the elongation will be slightly longer than the previous.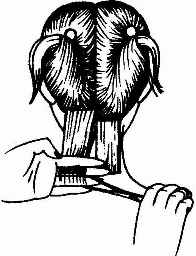 When you get to the horizontal parting line of the ears - go for a haircut sideburns. Let the temporal strand and pull it towards the vertical parting (which we did when he divided the hair into 2 parts). Carefully cut so that the length of the temporal strands coincided with the length of the occipital strands. When you run a comb through my temporal strand - it will go on lengthening, trim it so that the line was smooth.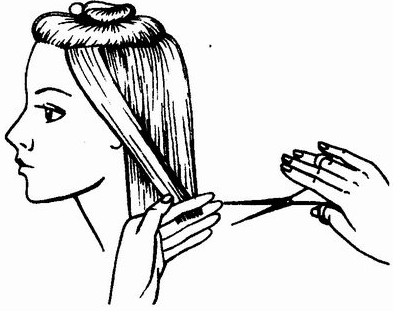 Next, cut the caret on the elongation under the same scenario: the detachable comb is the temporal strands, each drawn and cut.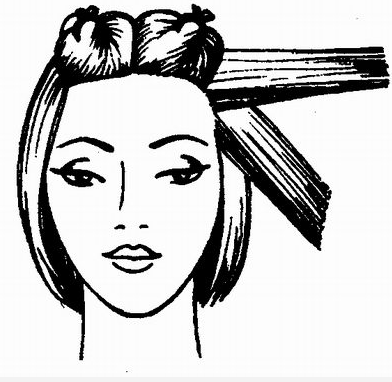 Now trim the tips of the hair are not sticking out of the hair. The caret on the elongation must be perfectly smooth.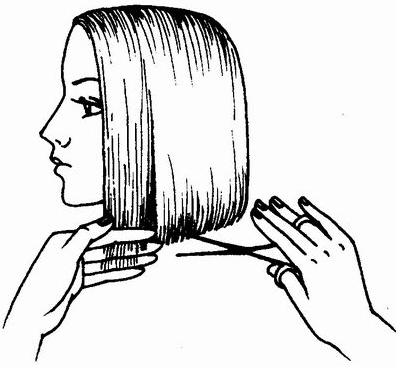 Remained the final touch - check symmetry. Take extreme temporal strands from both sides and bring them together, comparing the length. The caret on the elongation - not difficult hair!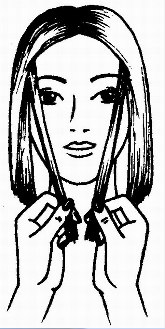 Note
Make your haircut caret on the elongation look great - use the special plate, smoothes hair.