Instruction
Will post on the first page of the best portrait photo is mother. Make it to the title, create and assign a funny idea. For example: "Fifty – two times twenty-five". Pick up and frame the photo in an unusual frame of paper flowers, hearts or lace. Will look nice if all the pictures in the anniversary album will be decorated in the same style.
Select interesting, unusual and fun photos from the family archive. They must be memorable and pleasing to the mother. Pick up quotes, wise thoughts, and just warm poems about mothers. Well if you write something yourself, but if you have no poetic gift, selected with the soul line good poets.
The first part of the album complete with pictures that reflect the life of the mother from infancy to the jubilee, or take pictures of only the most important moments: the end of school and Institute, wedding, birth of children, etc.
Spread out on the pages of the album in chronological order of photography. It to come up with non-trivial signature, match the quote. Gather into a single whole photo and text. Don't forget about the frame. Stick to the album pictures of leaves and decorative baguette, make the labels.
The next part of the album dedicate to the memories. Try to remember funny and touching stories from the lives of moms and write them down. Illustrate memories and interesting photographs.
Become a "magician" and fulfill my mother's cherished dreams. Remember or find out what she wants the most. Perhaps to visit Paris, go scuba diving or to show off in a ball gown. Pick pictures from magazines, suitable pictures and make a photo collage in which all mother's dreams come true.
Come up with a unique, written especially for mom, greetings, and place it at the end of the album. It can be both in verse and in prose. Leave after greeting a few free pages for anniversary pictures.
Empty spaces in the album (photos and texts) cover with foil or colored paper, decorate with lace, braid, beads, sequins, rhinestones or beads.
Note
The album will look nice, if all of the pages to draw in one style. Know your limits and do not use multiple design methods.
Advice 2 : How to make an album for the anniversary
Photoalbum – symbolic and very pleasant gift on the date of the circular. Pictures depicting the history of life or relations, marked poetic or prosaic comments, allow again to remember all the decent in life, and thus, configure, and future success.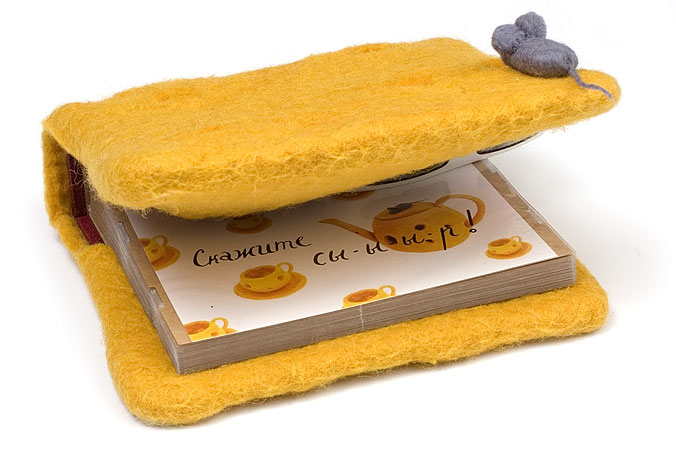 Instruction
To make your photoalbum alone is difficult. Better to gather a small company in which each will be noted for a certain part: poetry, photography, making of the album.
Put some sheets of cardboard of A4 size. Perfect number – the number of years of the anniversary and two more for the cover. Another strip of cardboard to prepare the spine. Calculate its thickness, based on the total thickness of the cardboard book.
Fold the cardboard sheets (without cover) one another. Bend and straighten at a distance of 2-3 cm from the right broad side. Drill along the fold line a few holes. They must match exactly in location and size. Through each of the resulting "tunnel" thread a thin coloured satin ribbon. Tie it with a knot. So join the page through all the holes.
Glue precisely on the fold line, glue to the cover and spine. Cap cover gold paint or colored paper.
Stick on each page a few pictures in chronological order (pictures one year on one page). Blank space cover with foil or colored paper on top of a beautiful font, write comments.
The inner side of the cover adorn with applique, paints, sequins, beads and rhinestones. On the last page write a wish for the future. Edges of pages (sides) cover with shiny paint.
Advice 3 : How to make a newspaper for the anniversary
The newspaper, the legacy of the Soviet era, is regaining popularity. Now issue a congratulatory newspaper with the help of modern technical means. There is a computer at hand, and the color printer is quite easy to find. And about the possibilities of different graphics programs and say no. Design options of wall Newspapers devoted to holidays and anniversaries, can be a great many.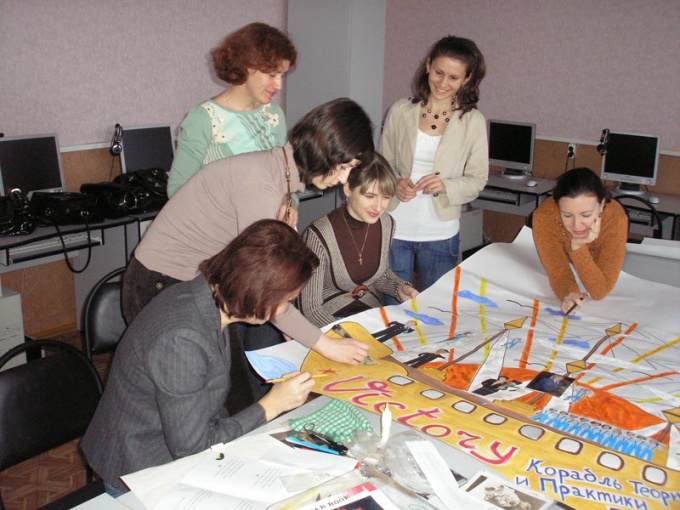 You will need
a sheet of drawing paper,
color gouache
photos
Instruction
The first option. You will need a sheet of drawing paper and colored gouache.
First, come up with a picture that will be shown on the greeting paper. For example, roses or Teddy bears, this is an option for women-birthday girl. For men fit nautical themes: sea, ships, sails, etc Gouache draw a box that will frame the greeting. In the center write the greeting. For example, "happy Birthday!". You can write a small poem. If is free space, draw another picture.
A variant of the second. For photos of the Newspapers will need a few photos that captured the day and people dear to him, and colored gouache.
First of all, think about what time period will begin making greeting newspaper. For example, the birth anniversary or his eighteenth birthday, the date of marriage or graduation, etc. All the photos can be signed as a playful phrases and sentences serious content. As signatures of the fit and little poems. Decorate the picture frame. In the centre place a current photograph of the celebrant or write the main figure of the anniversary, e.g. "50". Choose the font larger, so that attention was attracted, and it was visible from afar. The Bulletin Board can be decorated with quotes from famous people and philosophers, the appropriate meaning. Are appropriate pictures of children or grandchildren of the celebrant, the prints of their pens, their baby pictures, which seemed to link several generations of people together.
The third option. Need a computer and any image editor.
Draw in a graphics editor based Newspapers – the General framework of the entire sheet, drawings, frames. Then all this needs to be printed on a monochrome printer and hand-painted. You can then enter in the designated place congratulatory words and paste suitable pictures.
However, this method of creating the newsletter please everyone not everyone is the hero of the day, many prefer a live registration, made by hand, any modern technologies.
Advice 4 : How to make a family album
Our life has firmly entered the digital technology. We post the photos to their computers and rarely open these folders with memorable moments. Things were very different... Heavy
albums
with yellowed family photos, warm memories of childhood, as if time itself decided to look into your soul. Now to make photo
albums
became not fashionable. But beautifully to make a memorable
album with his own hands
, which will be not just a photo album, and the whole story of your life, is not difficult.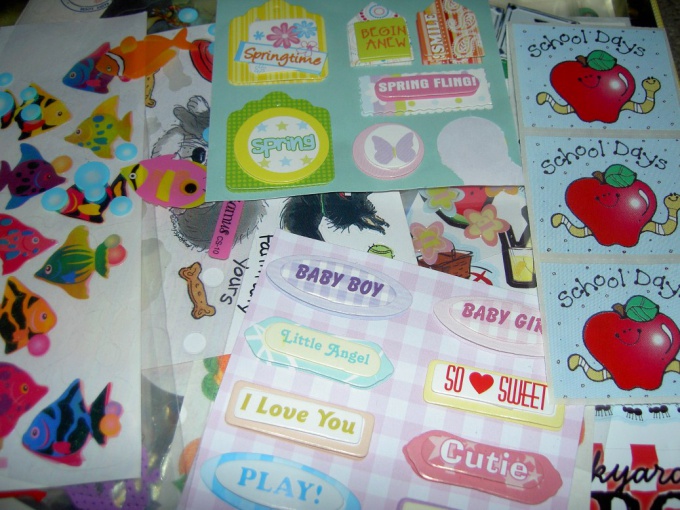 You will need
- any album of your choice, with thick leaves;
- colored paper;
- scissors;
glue;
- paint or markers, depending on your skills;
- any material that can be used to design the album.
Instruction
Maybe the album will be childish, and maybe will bring together several generations of your family, will be devoted to some important event in your life. Maybe you want to make an original gift. Select the photos you would like to place in it. Depending on the content you need to choose the design. To post pictures on the page is optional clean lines. It is acceptable to glue them at an angle or even parts of each other. Looks especially impressive in this embodiment, a series of photos with a slight change of composition. Do not put on one page of several large portrait photos or many smaller ones. Combine portrait photo in full height or with group photos.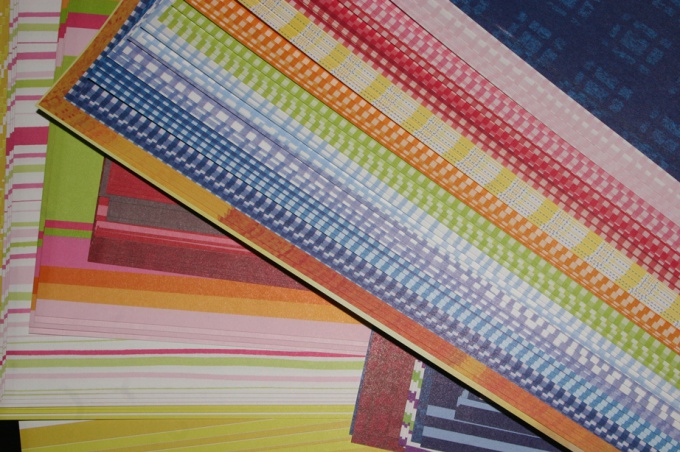 For baby album, suitable bright colors, fun pictures, cut from children's magazines or colored paper, a variety of finished labels. If the album begins with the birth of the child, you can attach a metric from the hospital, first baby booties. Between photo good at doing signatures, drawings, stick funny images. For these purposes, useful and bright markers, and tapes, and ribbons, and sparkly nail polishes, and dry flowers and leaves, and sequins that you can attach to the glue. Labels are easily cut out of magazines or letters. Creative nature, you may want to decorate the pages colored curly pasta, making one mini-panel. To
design
pages with photos of the holiday on the sea "sand" from semolina or barley, stickers of sea creatures. If the baby is older to aid in the production of the album, have them cut or just break up the pieces and mash the lumps of colored paper for decoration, then glue. He will be proud and happy to have participated in such an important and exciting!
The album in which you want to connect multiple generations requires a thoughtful approach to each page. So, for the pages devoted to older family members, would be appropriate restrained tones and colors. You can use a handmade paper with flowers and leaves. Come as old newspaper clippings.For wedding photo will look beautiful lace and white satin bows.
What would be ways to design a family album you use, stick to the principle – Central to this are the photos. Do not overload it with decorative elements and colors. Let the page are a few additions, but they accentuate your photo and make them stand and not get lost in the colorful variety of images, labels, ribbons, stickers. And then, picking up your prized moments gone, you will plunge into pleasant memories of joy, sadness, love and happiness.
Advice 5 : How to make a photo album for the anniversary
Each of us has loved ones who want to congratulate happy birthday, and especially on the anniversary, especially warm, touching and yet original. Try to make for the birthday boy a memorable gift that will tell a story about him, displays the most beautiful moments of his life in the form of photographs, memorial things, pictures. And will help it to make a photo album in the style of scrapbooking.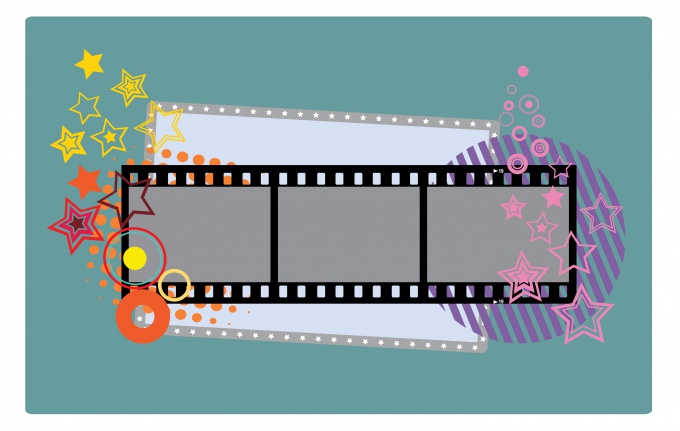 Instruction
Pre-read with the technique of scrapbooking and examples of design work on specialized sites such as http://www.scrapbookshop.ru/ or http://scrap-info.ru/.
Purchase the album with thick leaves where you can glue photos and decorative items. Can album to make yourself out of cardboard. Albums and blanks for albums sold in many online stores of office supplies. Before buying, make a list of requirements (style, color, design, size). As a rule, scrapbooking albums sold in the sizes 30x30 cm or A4. Albums vary in mind: screws, rings, book, spiral-bound at staples. Inside mounted 30-35 protectors or files to store pages. Each protector is nested two dense pages-basics.
Beautifully decorate the title page of the album. Importantly - show imagination! The title page should reflect the idea of a photo albumand matching in color with the rest of the leaves, not to be overwhelmed and beautiful look.
Each following sheet or several sheets of the album can reach a certain stage of life: childhood, youth, wedding, birth of a child. If the celebrant is a veteran or member of fighting, be sure to use the photos of those years.Attach a photo or several photos into a collage. Decorate with decorative paper decorations in the form of ribbons, dried flowers, beads.Add small little things that will help recreate memories, for example, a shell brought back from a vacation, a newspaper clipping, a picture of the child.If the person for whom you create a present, engaged in needlework, for example, embroidery, knitting, beading, it is appropriate to make a part of his hobby in the artwork.
Add captions to photos, do not skimp on the names of the images on these people and dates. Use headlines to the pages of the album. The text can be beautifully made with a graphic editor on the computer and printed on a color printer, you can write by hand or to purchase silicone transparent stamps with decorative fonts.Create a separate page for guest comments and signatures of relatives and friends who will see the photo archive of the celebrant.Be sure that your gift will not go unnoticed, it will want to watch again and again!
Note
For decorating the photo album style of scrapbooking can purchase goods such as special paper stocks, ribbons, dimensional stickers, borders, and more.
Useful advice
Thing made with your own hands, priceless!
Don't be too hard on yourself when making a photo album.
Advice 6 : How to make anniversary album
The most fleeting and irrecoverable in the life of any person is his age. It would seem that yesterday was a celebration of adulthood, but today anniversary – 25. Just recently celebrated a wedding date, and today is the first pearl 30, and then 50 gold. Anniversaries in life a lot and no matter you are 20, 30 or 50, it is important that you are alive, that you lived a decent life that you have remained in the memory of the unforgettable moments that simply must be preserved for their grandchildren and other relatives. How to do it, and it's very simple, it is sufficient to collect all these moments together and create your album.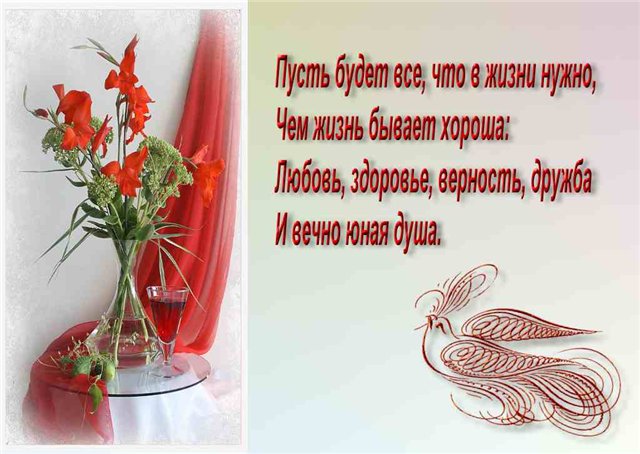 Instruction
Surely each of you remembers a beautiful, velvety cover with carved flowers made of cards, with a rustling tracing paper between the pages of wedding and anniversary album,s their parents, grandparents, albums, which contains the brightest, most impressive and best pictures of their lives. Why don't you do the same and start to create your own commemorative album, or an album for the birthday boy (a friend, a parent, etc.)?
Collect all the pictures, starting from childhood. This first steps, and pictures in diapers, a trip in first class and going to College, it was a wedding and birthday parties, it parties with friends and meeting another New year, the birth of kids and walk with them, work and leisure throughout life. Remember – the most important thing here – the memories, the funnier and more interesting photos for the albumand the brighter memories, feelings and emotions.
Think of each specific series of photos of your little comic verse. If you write poems you get bad, you can take the help of professionals or simply to take them from the Internet to one or the other.
Click view photoalbum. It is important to take into account the number of pages, which later will be supplemented with photographs or not, it is important to consider the material, format, layout (magnetic, cardboard, etc.), mounting photos and other details.
Glue or attach the photos in an album in accordance with the baht and the events from birth to present anniversary.
Complete your albumby adding photos suitable nakleechki, carved figures, memorabilia, you or hero of the day (depending on whoever produced the album) values. It can be children's drawings, clipping from tracing, herbarium (donated to first flower), tickets for trips, crafts, etc.
Paint the album page in the albuma) with markers, watercolor, beads or other ornaments, making a kind of individuality and sophistication of the subject.
Fantasize, create, improvise and you will succeed.
Advice 7 : How to make a poster for the anniversary
Anniversary celebration gathering at the same table all the relatives and friends of the birthday boy, of course, is one of the most fun and memorable family celebrations. Among the gifts, toast and wonderful good wishes for the celebrant a special place is created by the hands of relatives or children with
posters
or Newspapers. They are a reflection of all the love and attention of loved ones. How to make a poster for
the anniversary
, so it was beautiful, interesting and laughed at the hero of the occasion?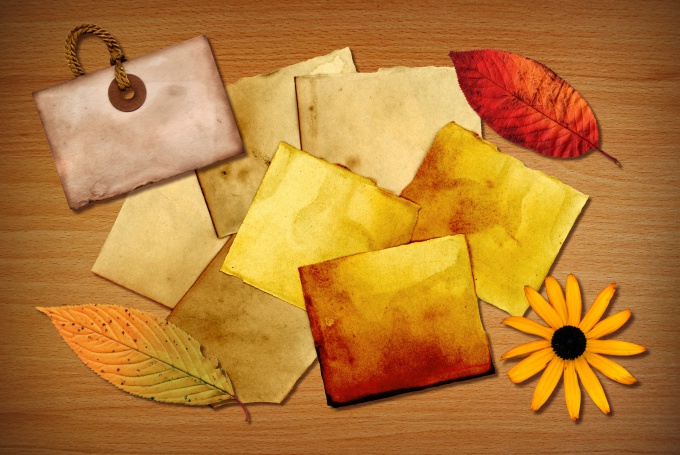 Instruction
Traditional newspaper: pictures of the birthday boy and his family are interspersed with fun and good signatures, lines from songs, wishes. This newspaper can be decorated with clippings from magazines, postcards, interesting frame of zigzags and patterns.
Depending on the Hobbies of the celebrant, or decorate the poster with items that characterize his hobby, or make a stylized newspaper. For example, the commemorative poster for the philatelist can be in the form of postage stamps, and newspaper for the fisherman can be done in the form of the river of life, where each goldfish – bright or happy event in his life. Angles of posters for a financier decorate the comic notes, but if I congratulate the grower, attach near the basket with the gifts of nature.
Poster – thanks. Will have to carefully select a photo, it is advisable to be individual pictures of the celebrant with your spouse, children, grandchildren, co-workers, maybe during joint field trips, during the construction of a house or birdhouse, planting seedlings. Near each photo, add the caption: "Thank you for what you...", the end should match the image: "all these years next to me", "taught us to love the world", "shared the secrets of tasty cakes", "brought the firm many new clients and income, etc. are Better if these words are written by hand thanking.
The poster is a calendar reflecting the year of jubilee, month after month a significant or interesting event in the life of the celebrant. For example, my wife and I met in August, and in March might have caught the biggest fish. Beautiful bright photos, including those made using the program Adobe Photoshop, congratulatory poems and jokes are welcome.
Advice 8 : How to make an album for her birthday.
In your day of birth man gathers friends to remember the best moments that have happened to him over the past year. Originally designed album to the day of birth is interesting pictures, good mood and memory about personal achievements.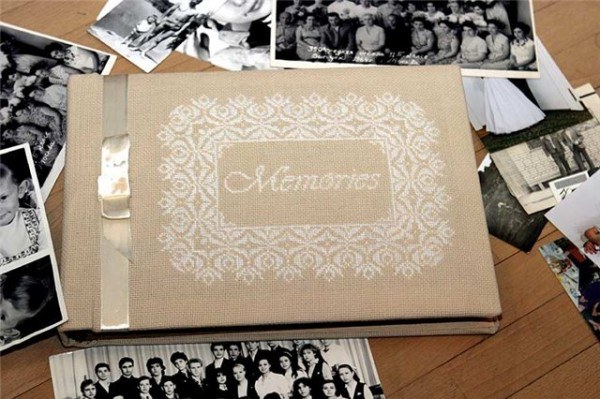 You will need
photo album;
- photographs;
glue;
- scissors;
- colored markers or pencils.
Instruction
Human life consists of individual unique moments that you can remember with a smile or sadness. People tend to capture the brightest moments not only in memory, because it is, as you know, the election, and in the photo. If the idea is to make yourself a wonderful gift for
a birthday
, make an album, came for the first time, serious work. The first step is to pick up the album. Consider what style it will be done: humorous, solemn or romantic.
Review your photos, starting with early childhood, among them certainly there are funny pictures that make you smile or do you like the most. Do not deprive attention and is not entirely successful, perhaps they can be beat by inventing a funny story or make a collage.
When all the pictures that will decorate your album will be selected, try to place them nicely on the sheets, looking for a good location. Start to issue the album using on the first pages of our earliest photos.
Choose for each age period has its own style or artistic style. Baby pictures will be interesting to look if there are pasted or drawn pictures of flowers, toys, cartoons or cute animals. For school or adolescence will fit cars, music paraphernalia, or other loved symbols.
Remember, what emotions and feelings you experienced in the period when the photo was taken. Draw own picture or decorate photo strazikami is original and will record positive emotions.
For those who already have this album from the title page of a smiling cute baby can make the album a birthday, using photos from a year ago. It is performed by the same principle, but you can make 4 sections – the number of seasons.
Who has the desire to make the album, but there are not enough photos, can solve this problem as quickly as possible. Take a quick poll of friends and ask them to throw you pictures with their phones or cameras. Your stocks will replenish a huge number of interesting and unique images (such the existence of which you never knew existed) that were made in an informal setting.
Real connoisseurs can get a birthday to order a personal photo shoot, and prepare different costumes and experimenting with make-up. Professional portraits will decorate the album.