You will need
- med;
- chamomile, calendula, mint;
- lollipops for the throat;
- throat sprays;
- 2 egg yolks;
- tablespoon of sugar;
- 10 g of butter.
Instruction
Whatever the cause of the laryngitis, you need to ensure your vocal chords a complete rest. Take a sick day at least for a few days. At this time, try not to talk even in a whisper. Parallel to spend drug therapy. With the right approach, laryngitis can be cured in 2-3 days.
Drink warm beverages. It could be tea, juice, and milk, and even mineral water. If you add in a Cup a teaspoon of honey, the benefits of such drink will be a double. Honey has anti-inflammatory, analgesic and soothing effect. Plus it's just tasty and good for immunity. And the body now needs support from the outside.
Gargle with herbal decoctions. Helps chamomile, calendula and mint. May use the herbs individually, but can make them in equal proportions. The procedure must be regular — at least once per hour. If you have no herbs, cook for rinsing warm salt water or mineral water. The effectiveness of the treatment in this case will be no lower.
Dissolve lozenges for the throat, composed of antiseptic components. This "Strepsils" and "Septolete" and "Neo-Angin", and many others like them. It is important not to drink or eat at least 15 minutes after the candy has completely melted in your mouth.
Orosite throat antiseptic spray. Effective "Geksoral", "Ingalipt", "Tantum Verde", "Lugol spray" and others. Sometimes only two or three treatments, to the voice finally came back.
Whisk sugar with the egg yolks and add to a homogeneous mass, a little butter. Received a sweet medicine eat throughout the day. By the evening the voice needs to come back.
Moisturize the air in the room. Often cause inflammation of the vocal cords is its dryness.
Advice 2 : How to return the voice with a cold
During a cold, when the inflammatory process captures the voice bundles may appear hoarseness. The children in this case often begins laryngitis. To restore the voice and swelling of the ligament is possible with the help of available drugs and drugs.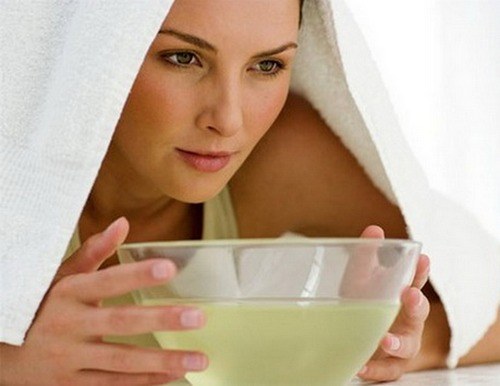 You will need
- essential oil;
soda;
- chamomile;
- calendula;
- eucalyptus;
- lozenges or antibacterial spray;
- med;
milk.
Instruction
See a doctor if the voice is very hoarse. It is possible that without atEMA of antibiotics you can not do. But do not assign themselves powerful drugs – they can harm your health.
Spend ingalirovnie respiratory tract. Boil 1.5 liters of water, add essential oil fir or cedar. If you don't like the pine scent, add to water, soda, or use a decoction of chamomile or potatoes. Breathe over a bowl for 10-15 minutes. Head better when youcut with a towel, so that the liquid slowly cools down, and the effect was stronger.
Apply to the neck dry heat. It can be as an electric heating pad, and salt, a hot pan and dusted in a wool sock. Warming up doing a few times a day for 40 minutes. If you need to restore the voice in the shortest possible time, do it more often (3-4 times a day).
Orosite throat antibacterial sprays. You can use any tool that is used in sore throat or laryngitis. Buy "Ingalipt", "Stop-Angin" or similar aerosol formulations. If you have a gag reflex that you can't overcome, dissolve in mouth lozenges, underthe measures "Septolete" or "Strepsils".
Brew calendula, chamomile and eucalyptus in equal proportions. Per Cup of boiling water you need 2 teaspoons of herbal blend. Steep for 10-20 minutes. Broth strain and when yougo to the gargling.
Boil a glass of milk and add a few tablespoons of honey. Drink hot several times a day. If you have individual intolerance of products of beekeeping, replace the honey with baking soda (0.5 teaspoon per 200 ml).
During treatment, try to talk less so as not to strain the ligaments. The process of voice restoration may take from several days to several months – it depends on the degree of the inflammatory process and the individual characteristics of the organism.
Advice 3 : How to quickly return to the voice
Colds and excessive stress on
the voice ofthe new
ligament often lead to the loss of voice – hoarseness or even impossible to articulate. And if you are in a casual professional or creative activity needs to communicate, to speak, to sing, to do reports, then restore the voice you need in the shortest possible time.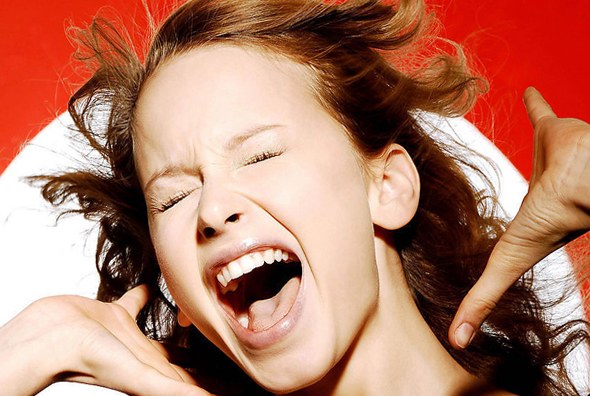 Instruction
The first and foremost thing to do is to stop talking, to give the vocal cords a rest, to stop trying to pronounce a word, particularly in a whisper, when the ligaments tense up the most.
Please contact your doctor. Tell us, then you have lost voice and how quickly you need it back. The doctor will recommend a special medicine for a sore throat spray or lozenges, treatments that will ease your condition and will return the voice.
Try as often as possible to moisten the mucous membranes of the throat warm (but not hot) water, herbal tea. Wrap neck scarf or a warm scarf. You can warm the throat if you breathe on antibacterial herbal (chamomile, calendula) or potato steam.
Try not to drink these days is coffee and does not drink alcohol, which is dried mucous membranes of the throat and worsen the course of the disease, slowing down your recovery. Also try not to smoke and not to spend much time in the cold or in the wind to avoid inhaling cool air by your mouth.
Try traditional methods of treatment. For example, mix a pile of warm brandy with three tablespoons of honey and three drops of lemon juice. This mixture should drink in small SIPS, as if savoring that all components of such a therapeutic "cocktail" managed to exert a healing effect on your throat. In addition, a great effect has a simple lemon tea, easing the pain.
Children for voice restoration can cook a great vitamin drink: grate a carrot of medium size and boil it with milk. Strain and give the baby such a healthy drink. This cocktail is suitable for adults, and it can not only drink, but to gargle their throats. Also warm milk can be mixed with honey, drink before sleep. This will not only help your vocal cords recover, but will give a good sleep.
Note
Pregnant women without the advice of a doctor in any case, it is not recommended to treat diseased throat, by yourself or with the help of folk remedies.
Advice 4 : How to treat a dead voice
The effect of dead
voices
gives the inflammation of the mucous membranes of the nasopharynx and larynx. Each of them is rarely isolated, more often it is a manifestation of the same process. The development of this process contributes to hypothermia, as the nasopharynx, and the entire body. Also nasal mucus become inflamed from over-voltage
voice
, long breath through the mouth, talking in the cold, Smoking, alcohol, hot and cold food. Accompanied with soreness in the throat, a tickle in the throat, pain when swallowing.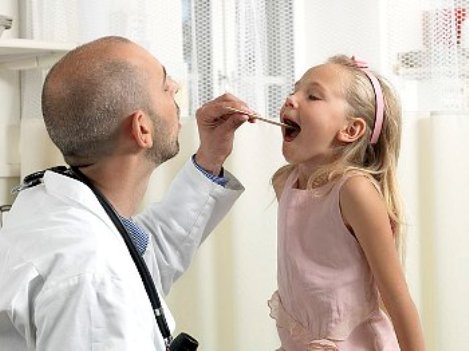 You will need
For effective treatment we will need the following herbs and ingredients:
- Althaea officinalis;
- oregano;
- St. John's wort;
- peppermint;
- Salvia officinalis;
- onions;
- sugar;
beer.
Instruction
For gargling prepare a collection the following plants: 2 parts marshmallow root, and marjoram, 1 part St. John's wort, mint and sage. 1 tablespoon collection pour a glass of boiling water, heat for 15 minutes in a water bath, leave for half an hour to infuse. Then strain and gargle 3-4 times a day after meals.
For oral administration, take an onion, grate and mix with a tablespoon of sugar. After an hour the separated juice, take 1 tsp 5-6 times a day after meals.
Many helps to restore shrunken surge voice gargling with warm beer. Warm in a water bath of 150 ml of beer to 40-42 degrees Celsius. Thoroughly rinse the throat several times, and then lie down in bed, covered with his head. Enough 3-4 procedures to return the voice.
Note
If time does not remove the inflammatory process in the nasopharynx, the disease may become chronic pharyngitis and laryngitis, that cure will be much harder.
Useful advice
Helps in the treatment of dead voices slow resorption of leaf Golden mustache. Also gargle with salt solution with the addition of iodine. Lubricate the throat Lugol's solution also helps to quickly return to the voice.