Instruction
The vocal apparatus is associated with the gastrointestinal tract physiologically. That the voice sounded good, the ligament needs to be hydrated. And people with liver problems or pancreas they are constantly dry. As those who strongly overdo the food.
Chronic dryness of the vocal cords it is easy to recognize by the frequent coughing of a man, a rather unpleasant tone to his voice. The cause of this condition ligaments can be and chronic colds.
The most common misconception – if a miraculous effect on the ligaments a couple of raw chicken eggs and a SIP of unsalted sunflower oil. Neither not directly improves the characteristics of the voice.
Sunflower oil is only at first glance softens the throat. In fact, the microparticles that it contains, slightly scratching the mucous membrane of the throat, causing a sore this and hamper business. As with all products, meals containing oil: mayonnaise, sauces, salads. Slightly more useful to fill vegetables, low-fat sour cream.
If we talk about oils, effectively and without side effects softens the mucous membrane and ligaments, and the peach butter. It doctors by ... prescribed for various inflammatory conditions, injuries of the vocal apparatus.
Really useful for voice lemon and honey. But not in pure form. The honey and sunflower oil, also contain particles, scratching the mucosa. And the lemon too much acid.
Tea with lemon and honey is very useful for throat drink. It is also recommended to frequently brew pharmacy chamomile – it has a mild anti-inflammatory and disinfectant properties.
Juices, even fruit, though vegetables, you must drink fresh. Canned too much sugar and citric acid. Sour oranges, apples, cherries, plums, pomegranates are annoying, sometimes even burn the mucous membrane of the throat and have a detrimental effect on the elasticity of the ligaments. But beneficial for them, raisins, dried apricots. You only need to chew them thoroughly.
But all too sweet and harms mucous membrane, and ligaments. Better not to get involved in various candies, toffee, caramel. However, experts make a pleasant exception. It's chocolate, not milk chocolate, bitter dark.
In General, you should eat fresh food. If only it was not too hot or cold. From icy beverages, ice cream, gentle elastic ligaments become "wooden". A tickle in my throat, as they increases the secretion of sputum.
Before public speaking, when it is particularly important that the voice sounded, it is necessary for two or three hours is enough to eat. And overeating, and hunger – the two extremes that are not conducive to the excellent work of the vocal apparatus.
And last: he needed a simple, clean water. It is water and not tea, juices, decoctions of herbs. Daily is recommended to drink 1.5-2 liters of water, especially in hot weather or when the anxiety of public speaking. Every day I Wake up, it is advisable to moisten the throat and cords a glass of lukewarm water.
Note
Cigarettes and alcohol are especially harmful to the female voice box. The mucous membrane of the throat dries, and vocal chords lose elasticity, stiffen, and the voice loses its beauty.
Useful advice
A day of public speaking never drink carbonated beverages, do not eat sweet, very salty, spicy or sour. And the day before do not gnaw sunflower seeds, nuts.

If the voice "sat down" or lost, press the red beets half a Cup of juice and pour 1 teaspoon of Apple cider vinegar. This means gargle the throat every hour.
Advice 2: 15 essential apps for Android
Yay! You are the owner of this smartphone running the Android operating system. I figured it out quickly with a standard set of functions, connected wifi and already tried the Google Play Market to find the app, extending the functionality of the phone. But the number of apps in Google Play have long exceeded one million, and to choose really need a program difficult. Our small list aims to help you to solve this problem. All recommended apps are free.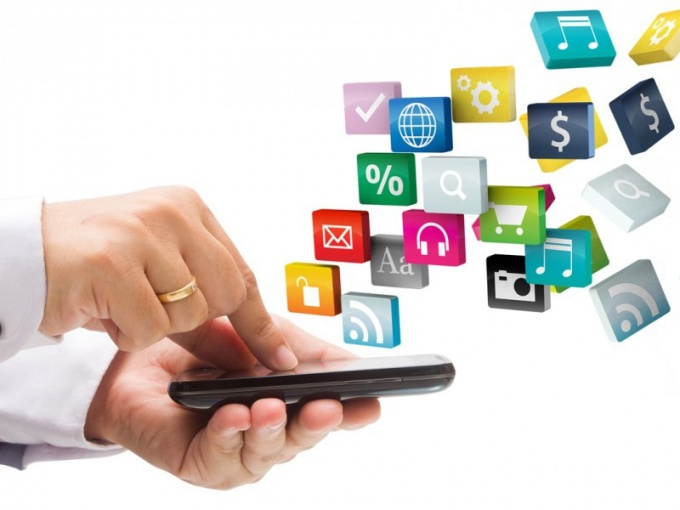 1. CM Security – perhaps the fix should start with this application, or its equivalent, for example, Kaspersky Internet Security. This is a special program which protects your operating system from viruses and malware. Without a good protection on the Internet – anywhere.
2. It may be useful to call recording feature – if you conduct business negotiations or just want to record the voices of loved. For this purpose perfect Automatic Call Recorder.
3. For comfortable work in the Internet, you need to install a suitable browser. The best browser is Opera Mini, but many prefer software product from Google.
4. Battery Doctor to save battery. It runs in the background and "killing" unnecessary processes. In active mode helps to assess how much energy you spend certain applications. Moreover, when charging the device the "doctor" writes how much time left until full charge, and using the unique technology of "drip charging" enhances battery life.
5. To clean the OS and the remnants of the apps you need Clean Master. It optimizes Android, speeds it up, brings out "junk" and allows movement of the finger to remove it. In addition, it allows you to see how much space a particular file or application.
6. Tiny Flashlight is nothing like a flashlight. As the beam of light is used flashlight. Install this app and you will never be left in the dark!
7. If you love surfing the Internet, to save useful and interesting links you will need a special program Evernote. It is the most multifunction and energy-intensive in a number of similar applications.
8. To sync cloud data" – Google or Yandex or any other service great DropBox. Of course, it can be used to synchronize with the computer and another device, that in some situations indispensable.
9. SwiftKey Keyboard, the developers have positioned as the best alternative keyboard for Android. In your case – to use it or choose another. Definitely one: a standard keyboard is really uncomfortable, and it is better to choose something else with the function of Flow – when the set is on the keyboard without lifting your finger.
10. Pixlr Express – powerful photo editor. In addition to the standard functions of cropping, color correction, etc., it has retouching, blur, calibration, color selection and many other special effects.
11. For watching videos it is better to use MX Player. It allows you to watch movies from flash cards and videos on the Internet. Supports subtitles.
12. If you like to listen to music, the application doubleTwist Player is a godsend for you. Perhaps the best alternative to the standard player. Allows you to easily sort your music, adjust the equalizer, automatically adjusting volume and a lot of other useful things.
13. Any.Do a great task scheduler. In fact, planners for Android a little, quality – less. It is great for making to-do lists. Made things easy to delete with your finger, about the approaching task is notified by a call – and no dancing with a tambourine!
14. If you are a frequenter of social networks, pay attention to software products corporations Vkontakte and Facebook. They have all the features as their PC version.
15. Foursquare is a useful application for fans to hang out and have fun. It notes on your map hot spots with addresses and directions how to get there, and visitors ' comments. Sometimes it is simply irreplaceable!