Instruction
One of the most affordable options is to contact well-known charities. All the info you can find on the Internet. Here in need of assistance to the disabled person or his relatives have to place all the necessary information with a request for help. Typically, using such funds sponsors are fast enough.
The only thing that usually ask the organizers of charitable funds is to received cash assistance from people periodically sent to the website reports on the passage of your treatment, rehabilitation or surgery. The same applies to cases when you buy wheelchairs, special equipment needed for life support of the person with disabilities.
Also you can place an animated banner on the network. First, create a website, when you visit which anyone will be able to find a needy person all the information. Also indicate here the reason why the disabled need a sponsor and the amount of the required cash amount. Next you need to create a banner that you immediately go on the website and post it on various websites: if a handicapped child, on the forums of mothers, if the adult on other appropriate Internet sites.
Take advantage of using social networks. To do this, create a corresponding group in the network with information about a needy person and his details. Each topic in this group can be assessed so that other members can see what is important. Pay attention to the change, you can simply click on the caption under the theme of "I like" or "share with friends". Thus news about the person seeking a sponsor, it is very quickly distributed among a large number of Internet users.
Think about what you can be useful to any businessman and send him a sponsor letter. Make it according to the rules: do not write too long, build phrase, laconic but clearly reflecting the essence of the question, don't forget to specify what is your utility for that person. Can you tell us about it on various web sites, thereby partially advertise him and what he does.
Send an email and wait for an answer. If you do not answer, do not despair. So it was not your sponsor. To achieve results, send your message to several businessmen and entrepreneurs. Some of them will react.
Advice 2 : How to find the benefactor
To implement your own ideas or charity programs often require large financial investments or assistance of a famous person. Find a wealthy person who is interested in your project.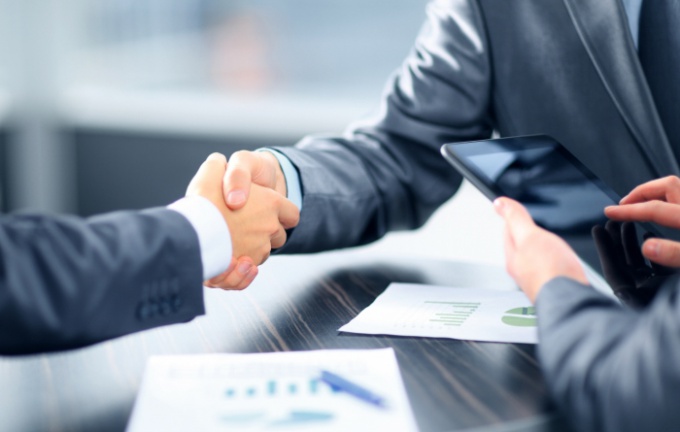 You will need
portfolio;
- business cards.
Instruction
Find websites of famous people. Or people whose activity lies in the sphere of your interests. For example, you are looking for sponsorship for a private art gallery. So, to find a patron among the better famous artists or sculptors. They usually carry information about the charitable aid or patronage that are involved.
Letter of the potential benefactor must contain a report of your activities. Let's say you are looking for a sponsor for the organization of the concert with participation of children with disabilities or orphans. Specify exactly how you should be holding a concert, where he will undergo what the purpose. But try not to ask for money. Focus on the fact that you only need the participation and support of eminent persons, assistance in conducting PR-actions.
If your letter will be of interest to a potential sponsor, you will be contacted by the press Secretary or personal assistant. At the meeting with him tell all about his activities, what difficulties arise, what has been done. If you have had experience of such events, provide photos.
Question about financial aid should always come from the interested parties. In this case, you must be prepared with indicative costs. Try to amount looked the most likely, mortgage quote only the necessary costs. For myself, I will not forgive any remuneration. If the sponsor deems your request interesting and will help once, it is likely that his help is not limited. And you will get a permanent patron.
Look for sponsors and charity events and auctions, which bring together representatives of business and culture. Keep a portfolio that reflects your work. Make business cards that will contain brief information about you, if you, for example, the President of the Foundation or the head of the volunteer group. You can do a booklet that describes your activities and the future plans.

Don't hesitate to approach people and introduce myself, just in a nutshell tell us about yourself and leave a business card or leaflet with a link to their personal website. No need to be obsessive, keep the conversation friendly, with a smile. The more cards you distribute, the more chances that someone will take interest in you.