You will need
- a copy of any document proving your identity;
- to specify the family composition at the moment (help);
- a document confirming the right to receive material assistance;
documents/information about income of each member of the family;
- certificate from the employment service as disabled people, need to formally have the status of unemployed;
- documents on housing (inspection/examination).
Instruction
Contact "social security" at the place of residence, because this is where you can get help. Financial support is put to persons who were in the definitely a difficult situation. It can be either in cash or in the form of basic necessities. As a rule, for financial assistance can only be accessed once a year.

In the form of allocation of funds, assistance is provided in the following situations:

- fires, when it was destroyed or damaged homes and property;
- spouses, children and parents who have lost relatives and the military.
- disabled citizens released from places of deprivation of liberty;
- the poor and lonely people, and disabled citizens from low-income families;
- when conducting a funeral. Those who were not working, is retired or deceased at birth of the child.

Natural material aid (commodities, including vehicles, special purpose):

-the people who are in a difficult life situation;
with disabilities and those who care for them;

Assistance in the form of allocation of funds is provided by "Management of social protection", and in-kind (commodities) – regional state institutions and unitary enterprises.
Social institution write a statement, provide details of family members, its and their income and assets. To check whether in the family or someone from the loved ones and family benefits or social assistance.
Before going to "the Department of social protection" prepare all available documents that might be requested by the officials. Usually in any situations required documentation of family composition and proof of residence. A complete list of required documents can tell social workers, although not in every Department.
Wait for the decision on the allocation of financial assistance, it must be adopted not later than 10 days after the appeal will be made and submitted all the necessary documents.

Lump sum financial assistance may not be provided if the citizen belong to the privileged category and also in the case if this year a lump sum payment has already been done.
Note
If the situation is extreme, or force majeure, you will need to provide evidence of the incident of the incident, as this can give chance to receive financial help from the state.
Useful advice
Before you run to the "Department of social protection of the population", find the phone number and find out office hours, otherwise you can lose precious hours on the road.

There are private funds to support different groups of citizens look for them in your area - in such funds often support may be more significant.
Advice 2 : How to get financial aid
There are situations in life when unaided not to manage. For the people trampled in a difficult financial situation, especially those belonging to disadvantaged sections of society (young mothers with children, pensioners, invalids), the government provides support. We must note that financial aid, usually allocated one-time or annually (more often) and on average is one to two minimum wages established in the territory of the Russian Federation.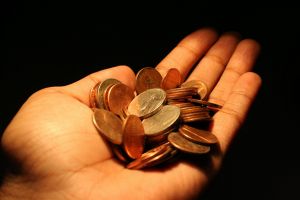 Instruction
Contact the local office of the Department of social protection of the population. To obtain the financial assistance you will need to provide justification. Namely, the reference wage of all your family members, a certificate of family composition of housing Department, proof of your plight, for example, a medical report and a list of essential drugs. You also need to bring in social protection a copy of the passport pages with photo and registration and a copy of the passbook will be transferred to financial assistance.
In some organizations and enterprises of financial assistance is allocated to employees in difficult life situation. In order to obtain the money you will need to write the application addressed to the Director with a description of your problem and attach documentary evidence in the form of notes, cheques, certificates from the police or fire service and so on.
Check with your local office of the Pension Fund of Russia, if you're supposed single targeted social assistance from the state. As a rule, such assistance is allocated annually to non-working pensioners in families where the average income is below the subsistence level. If you fit all the requirements, prepare a list of documents confirming your difficult life situation.