You will need
- eyeliner;
- eyebrow pencil;
brown pen;
henna for biotatu;
makeup;
- a piece of dark brown suede or velvet;
- lyapisny pencil;
- scissors;
glue BF.
Instruction
Decide how long you are going to wear a mole. If you want to do permanent makeup, which would be not washed long enough — I would call the salon to a specialist. Homemade mole is one drawback: they wash off fast enough. In some cases you need it. You don't want to makeup that you cast before the show, left on the face for a few weeks. Conventional theatrical makeup it is best to apply the vaseline. Set on the face location where you would like to place a mole. Dial black or dark brown makeup on a q-tip and gently put the point. Increase to desired size. Erased this birthmark with makeup.
Mole can draw face painting. Is it the usual brush, a squirrel or kolinsky. This makeup gives the opportunity to dispense with vaseline or cream. Just type in the makeup brush of the desired color, put a dot on the face and slightly blur the edges. Washed off this mole for a few seconds.
You must have in the makeup bag are an eyebrow pencil or eyeliner. Better if they are dark brown. Draw a circle the desired size and fill it with the same pencil. From top, apply powder to your mole is not immediately erased. Hold it a couple of days, if not to try too hard to erase. More resistant to external influences pen and henna for a tattoo. It is sold in cosmetic stores. Similarly, draw a circle and fill. The henna may last up to weeks, felt-tip pen — a little smaller, and there is no need to exercise excessive caution when washing. This place is not worth unnecessarily rubbing lotion and other alcohol-containing substances.
From home remedies are the most stable lyapisny pencil. You can buy it at the drugstore, it is inexpensive. Mark the place on the face and put a dot or draw a small circle. The lapis has one drawback: it is not visible when you paint. To manifest this pencil starts later, so it's important not to overdo it.
Useful advice
If you want absolutely consistent with the laws of the genre — make an artificial fly. Cut a small circle from black or dark brown velvet. Even better to use a thin suede. Stick a fly, you can glue BF, which is often used for sealing cuts and abrasions.
Advice 2: How to hide the birthmark
Sometimes a girl wants to get rid of overexposed moles on the cheek or the neck. To surgery to resort scary, and not all moles can be removed with a scalpel. Therefore, we can simply try to hide it by special means.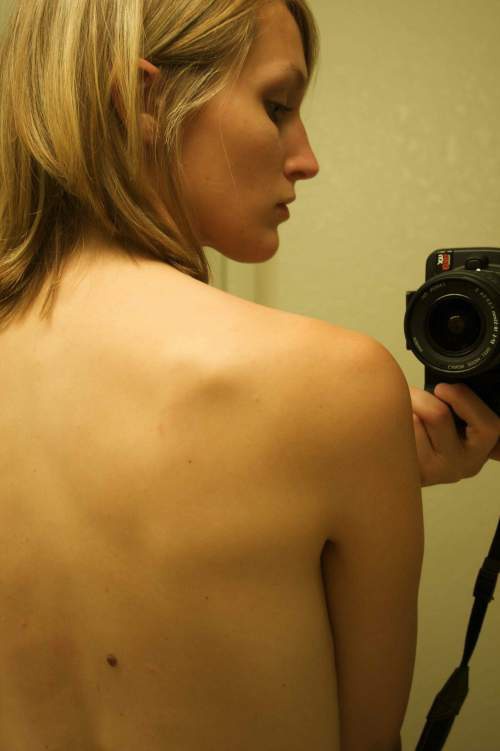 Instruction
Today to disguise significant skin defects, burn scars, scars after surgery, there is a special camouflage cosmetics. It is ideal for camouflaging birthmarks.
Good place to start is clean the skin. Use cleanser, foam or wash. Apply to face, neck and décolleté, gently RUB and gently rinse. Refresh your face with toner.
Next, dry
the mole
, apply the concealer. Better if it's camouflage concealer is a thick consistency. It is much denser and heavier than simple cosmetics. But, thanks to its specific structure, no discomfort on the face causes.
Apply the camouflage with a brush or moist sponge, masking mole and not wiping tool for other sites. Do not make repeated strokes on the same place. Camouflage means at its core is the microcrystalline wax, so apply it in several layers is not necessary. The pigment, which is included in its composition, is paint a birthmark the color of the skin.
Then tweak corrector other minor skin imperfections and cover all the face of the usual Foundation. At the end of the eyes, apply a light coat of powder.
If the mole is flat and insignificant, it can be hide by any correcting means. Take concealer, cosmetic pencil, or cream with a brush. Remember, cosmetic pencil, shade it is much harder and you will have to try to draw a good mole. Better use a concealer in a stick. Apply on top of Foundation and top cover Foundation powder.
If the concealer includes medical supplements, then it is better to apply on clean skin and then tone the face.
In the same way you can hide a birthmark, which is located on the shoulder or calf. In these places the masking tools will be even less visible than on the face and neck.
For this procedure you will need: cleanser, gel or foam, toner, cover the drug, concealer, sponge or brush, concealer and Foundation powder.
Advice 3: How to draw a henna tattoo
Tattoos
drawn
with henna
, is very popular: their application process is completely painless, but they look no less impressive than those made in the usual way. Such tattoo designs there is only one drawback – they are short-lived, as the keep the skin just a few weeks.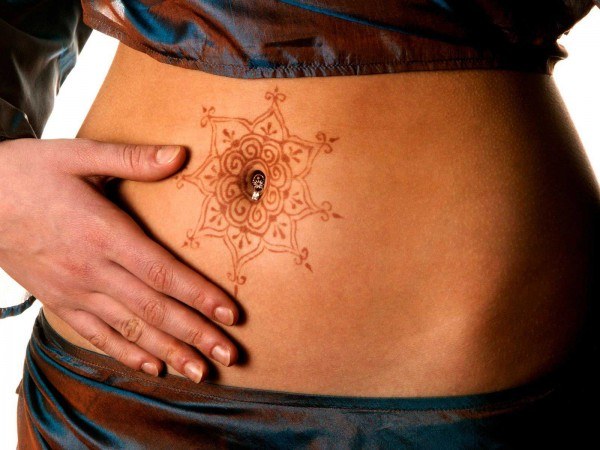 You will need
- cosmetic oil;
- prepared paste for a henna tattoo;
powder green henna;
- black tea;
- ground coffee;
- citric acid;
a syringe without a needle;
- cotton swabs;
- toothpicks.
Instruction
To temporary tattoo made using henna, preserved as long as possible, you should prepare your skin for its application. Make before peeling to remove the skin surface dead skin particles. After that, apply a cosmetic oil – this should be done immediately before application of the paint.
If possible, buy ready-made paste for tattoos on basis of henna. If not – prepare a coloring composition on their own. To do this, take the green henna powder is very finely – it is different from the one used for strengthening the hair, as is done in other parts of the plant.
Boil 0.5 liters of water, pour into it 2 tsp of ground coffee and black tea and simmer for an hour. Henna, meanwhile, should be sifted (it will need 30-40 grams). After an hour, carefully pour the henna into the broth, carefully rubbing all the lumps. Add a few drops of citric acid or natural lemon juice. Put pasta in refrigerator for 3 hours. It can be stored up to three weeks.
Prepare pattern or stencil. Figure cut along the contour, and the lines inside it cut with a razor blade or sharp office knife. You can apply a more simple way: apply the pattern on the tape with a Sharpie and just print it on the skin. The stencil is easier to use ready – their selection is great, and you can always find one that you like.
Ink paste, apply with a sponge or brush. It is very important to securely lock the stencil, as otherwise the print will be fuzzy. For drawing you can use a syringe without a needle, a toothpick, a cotton swab, a small plastic bag with a cut edge.
Leave paint on the skin for 2-5 hours final color tattoo acquires only after some time. Thereafter, the dried paste gently clean without Stripping is applied to the skin of the figure, it is advisable not to wet with water for a half to two days.
Useful advice
To drawn henna tattoo lasted longer, if possible, avoid long water procedures (bathing in the sea, visits to the sauna or bath) and periodically lubricate it with any cosmetic oil.