The hallmark of this diet is the presence of huge amount of vegetable fiber, lean meat and fish, normalizing sugar levels in the body and reduces the craving for sweet products. Diet lasts for a long time, so the desired result is not achieved after the first weighing. During this diet you will not feel hunger and cravings for forbidden foods.
The main rule is that a day should eat no less than 1200 grams of vegetables and 1 litre of dairy products. The calorie content of these products should not be higher than 1200 calories for 10 weeks of which 5 weeks is the diet itself, and 5 weeks is designed to exit from it. At the output of the model routine for a large number of raw vegetables, green apples, eggs, lean meat, cottage cheese, yogurts and cheeses, with a fat content of not more than 5%.
Every day followers of this diet must drink at least 2 liters of fluid. Dieting is strictly forbidden to eat wheat products, sweets, oily broth, boiled vegetables, alcohol.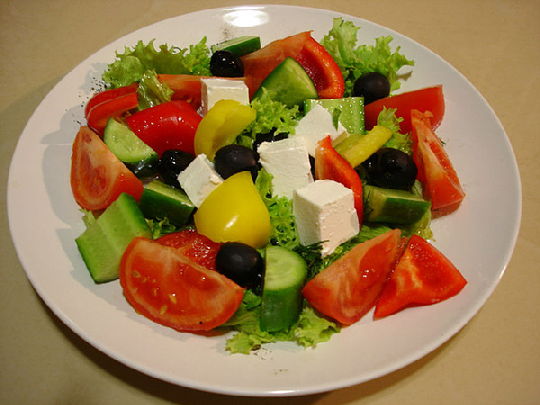 Pluses of the diet:
•Eating different kinds of vegetables in any quantity.
•Normalization of the gastrointestinal tract.
•The ability to improve your body with dairy products.
•Beginning with the third week are allowed to enter the meat of 300 grams.
•Fluid replacement is not limited.
•The results are stored for a long period because the body adapts to the new way of eating, after which there will be no desire to eat large amount of sweets or bad stuff.
Diet menu
In the first week are used only raw vegetables and 5% milk products. All of these foods can be eaten unlimited. During the second week of the diet is the same as in the first. On the third week of the diet to the already familiar vegetables may add 300 grams of lean meat per day. Also in parallel need to reduce the amount of vegetables. At the fourth and fifth weeks consumed vegetables, cheese, meat, eggs, and apples. Everyday still need to drink 2 liters of fluid.