Instruction
You can also prepare a special blend Nightingale, also called "mash". Its basis is raw carrots, finely grated. In vegetables are also added chopped boiled egg and boiled curd is well pressed on the fine sieve to the minimum water content. All three of these components must be well mixed and "season" the mixture of crushed biscuits white bread.
This recipe is versatile and can be a bit improved in accordance with the taste preferences of your pet. You can afford some experiments and see what will best please the Nightingale. According to reviews from owners of these birds, they love this ingredient as a dry gamarus, which is commonly sold as food for aquarium fish. Kamarius need to brew with boiling water, and after swelling to contribute to the mix.
It is believed that may appeal to warblers and adding to the feed of various chopped greens. For example, dandelions, lettuce or nettles. Convenient and useful for the nutrition of Nightingale dry seaweed, which are sold in almost any pet store as pet food or fish. Do not be redundant and bone meal or a mixture of vitamins for the birds as another ingredient.
The owners of nightingales, with a lot of free time, and closely watching their health and are preparing a more complex mixture, which, in addition to all the above mentioned ingredients are also added dried berries, fruits, some organic milk powder and even crushed pine needles. But this recipe has its drawbacks: it is impossible to prepare for the future in large numbers, since the more the ingredients, the faster it will deteriorate and sour.
It is not necessary to bypass their attention meal worms and ant eggs, find them in modern pet shop will not be a big problem. These "meals" are familiar to Solovyov, living in the wild. Usually a bird can eat up to 40-50 worms per day, but after a time of singing, veterinarians recommend reducing this number to 10 to give the birds to enter the normal state.
Regarding the time of feeding, as in other songbirds, food for the warblers, you need to give twice a day – morning and then in the evening, 2-3 hours before dark. And the second part should be more abundant than the morning. It is also necessary to observe the physical condition of birds, as nightingales can be prone to obesity, especially in the absence of natural stress and prolonged overloads.
Advice 2: How to feed a wavy parrot
Food should be varied, balanced content of essential trace elements and vitamins based on the age of the birds. From what to feed a wavy parrot, directly affects the health, mood and appearance of a bird.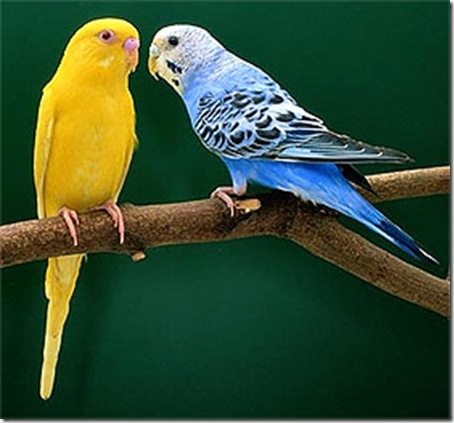 Instruction
The main component in the diet of wavy parrot are dry mixed grain. They include oats, millet, Canary, hemp seeds and sunflower seeds. When the self-preparation of the grain mixture is necessary to consider that the percentage of millet of the total weight should be 65%, oats 20%, Canary seed 10% and 5% of hemp and small sunflower seeds.
In winter and during the nesting season to feed a wavy parrot sprouted grain wheat, oats.
A necessary component in the diet of birds are greens, fresh fruits and vegetables. This is the main source of vitamins. They need to give daily in unlimited amounts.
The greens are looking like vegetable (cabbage, radish, spinach, beet) and wild (dandelion greens, plantain, knotweed). You should not feed the birds herbs, such as parsley.
Fruits and vegetables provide a fresh and peeled. You can feed any fruit and vegetables except mangoes, persimmons, papaya, avocado, potatoes.
You should not feed a parrot vegetables cooked soups and stews. Also the candied fruit and having seeds with a high content of chenille acid (cherries, plums, apricots).
In winter, when no fresh herbs you need to give budgies herbal flour. For its preparation, gathered in the spring and early summer herbs (dandelion leaves, young nettles, red clover buds, alfalfa and other herbs), dried in oven and ground by hand into flour. Store in a dry place in closed container and add to cereal mixture for 5-7% of the total.
Useful wavy parrotm mild Korma: cooked in water without salt cereals made from rice, buckwheat, millet. The consistency of the porridge should be crumbly.
Are the necessary food of animal origin: boiled eggs, low fat cottage cheese, cooked and chopped lean meat and fish. Bread soaked in milk or sweet tea you need to give a little and with caution. Soft food should be given once daily, in the morning.
Every day should give budgies mineral fertilizer, egg shells, small limestone, river sand, chalk. As such, may be Sepia (bio-stone seafood), a piece which should always be in a cage.
The food in the feeder, you should pour small portions. Additionally, the cage should always be a drinking bowl with fresh water.
Note
It is very important to feed birds a balanced diet containing all essential nutrients in correct proportions. The technique of feeding (proper feeding) wavy parrot. Grain mixture is usually poured into the trough of the wavy parrot once a day, in the evening. Then the bird woke up, will not rush to a cage in search of food.
Useful advice
The basis of nutrition and feeding budgies is a grain mixture consisting of about 70% - millet, different types, 10% oats, 20% -in the mix usually consists of Canary seed, hemp, flax, some wheat and Millet etc. should be of different types: red, white, black, yellow. A detailed list of allowed vegetables in the article: vegetables for parrots. Porridge for budgies. For a change of diet can parrots feed cereals.
Advice 3: How to feed a Shar Pei
Some Shar Pei owners complain that their animal is clumsy, and obviously overweight, smells bad and looks untidy. To get rid of such problems, you just need to adjust the nutrition to feed the dog properly and fully.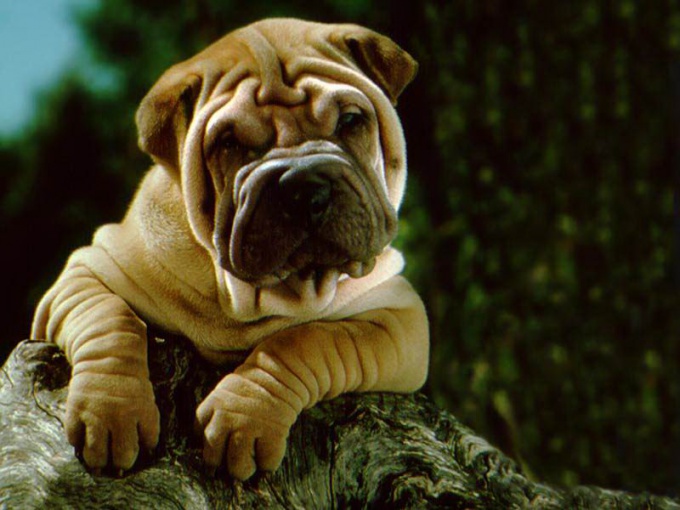 Instruction
Feed your pet twice a day. Puppies of a Shar Pei before reaching three months of age feed three times a day, then gradually transfer the pet on two meals a day. Representatives of the breed prone to digestive problems (volvulus), which, when abundant food may increase.
Do some calorie counting. The Shar-Pei often suffer from obesity, so you can tailor your nutritional value of the feed and activity level of the animal.
Discard fodder with sweeteners. When sedentary lifestyles decrease the amount of calories, consider feeding dog food for older animals with a lower protein content.
Choose the right utensils. Plastic and vinyl bowls is better to throw. Buy a ceramic or steel bowl – so you will reduce the risk of contact Allergy to zero.
Do not feed your dog "human" food. Thermally processed foods from our table cause allergies in Peiwhose body is not adapted to digest this kind of food.
Mix dry food and canned food. Feed the dog canned food but it is better to mix them with dry food, otherwise the dog may abandon the usual food. Do it rarely, do not give the opportunity to the dog to refuse dry food.
Do not feed your dog by force. Some sharpei may refuse food and eat once a day, and sometimes two. Do not force the dog to eat so she adjusts your weight.
The "trick" Pei with increased appetite. Add to food is hearty but low-calorie foods – for example, the pumpkin. Such supplements will be useful and will allow the dog quickly sated.
Support the body with vitamins. This rule applies to older dogs and dogs that need extra fortification.
Think about the transition to a raw-meat diet. If your pet still suffers from the symptoms of allergies, try feeding him raw meat products (starting with stone).
Advice 4: How to feed neutered cats
Neutered cats are more likely to suffer from kidney stones. In addition, they often have problems with excess weight. On this basis, feeding neutered cats must obey certain rules.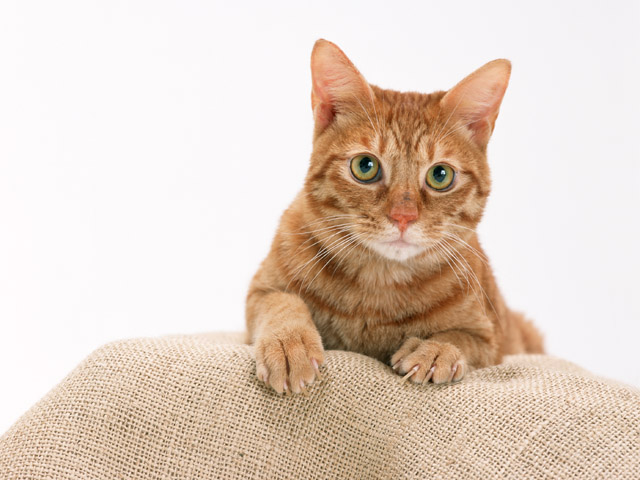 Instruction
First decide how you are going to feed your pet. Valid diet neutered cat of either dry food and wet canned food (preferably the same manufacturer) or from natural food and wet canned food, or only from the natural food. Mix the dry commercial feed and natural products is not worth it.
If you give the cat a commercial feed, buy only premium food. Cheap food is harmful not only neutered cats, and their unneutered counterparts. Can buy any premium food. But in order to prevent kidney stones better, purchase special food for neutered cats.
When feeding a neutered cat dry food be sure to pour the animal a lot of water. If you notice that a neutered male a little drink, razmeshivaya dry food or put the cat on a natural food and wet canned food.
Diet neutered cat, based on natural products must include meat (chicken, beef), offal (beef lungs and heart, chicken gizzards and liver), cereals (buckwheat, millet, oatmeal), vegetables (carrots, beets, sprouts) and dairy products (cheese, yogurt). Fish neutered cat to feed not very desirable. It contains many mineral substances, which lead to the formation of kidney stones.
After castration, many cats interest in cats is replaced by an excessive interest in food. That the animal does not overeaten, try to organize smaller meals neutered cat – feed him often, but gradually. If the cat is still recovering, buy special low calorie food.
In addition to urolithiasis and obesity in neutered cats often develop diseases of the teeth and gums. To improve the condition of the oral cavity regularly give your cat raw meat, cut into large chunks. Can also buy in the pet shop special cat treats for cleaning teeth.
Advice 5: How to feed a Guinea pig
Animal house is not only joy and comfort, but also responsibility for a little creature that you brought up. Need to look after him, to follow hygiene and, of course, to feed all the rules. Guinea pigs at the pet store bring a smile and affection, they just wanted to stroke. Let's say you finally decided to purchase a cute animal. What should I know first? Of course, what to feed the sea pig.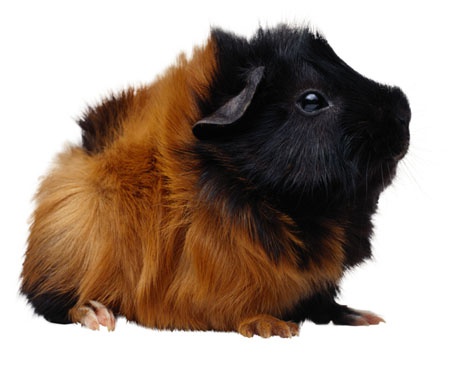 Instruction
The main food Guinea pigs are the seeds and plants. They contain up to 20% fiber, and fats, protein and other nutrients. As the grain feed can you advise oats, wheat. It is useful to give not only one kind of grain, and grain meats, which are eaten by the animals willingly and contains all the necessary nutrients.
For more high calorie protein food are peas, sunflower seeds, acorns and bread. But the frequent consumption of these feed the animals get fat, so should give them a couple of times a week or add to grain is not more than 15% of the total. The bread is to give white or gray, pieces of dried bread do not throw, as the animals willingly his bite and sharpen their teeth.
Grain mixes contain an insufficient amount of some important amino acids, minerals and vitamins. To improve the nutritional value of feed is important in addition to grain mixtures to give a summer - fresh greens in winter - hay, root crops, and vegetables. Guinea pigs also love young branches of willow, aspen and maple.
Pigs need more food. The amount eaten per day food can reach 70-80% of the weight, and in some cases reaches 100% or more. With the age of the animal is gaining weight, changing his need to feed. You can give the cereals, millet, beans in the form of grains and cereals. They are fed bread, crackers, cake, carrots, potatoes, fresh herbs, etc.
It is very important to observe hygiene and diet! All the food is sifted, cleaned, washed in warm water and dried in the open air. Vegetables and root crops are selected from the land and debris, then cut out the affected area, washed and milled. Hay must be viewed, removed the hay dust. To feed the sea pig you need to properly not to forget about it. Let your pet be healthy.
Advice 6: How to feed York
The Yorkshire Terrier is a tiny dog that needs a lot of attention. It is especially important to feed York, because a balanced diet is the key to health, wellbeing and the excellent appearance of this little funny creatures.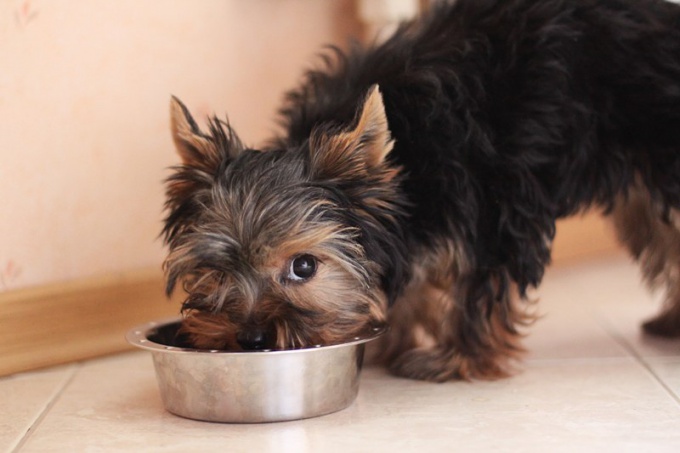 Instruction
Yorkies are prone to obesity. Them, overfeeding can not only cause obesity but also cause problems with the development of the backbone. Feed adult York is necessary twice a day, morning and evening. To determine the amount of food needed for one feeding, it is very easy. For every pound of pet's weight is sufficient to 1 tablespoon of food.
If you decide to feed your pet a natural diet, don't forget to add in a bowl of food with special vitamin-mineral fertilizer. In the finished feed for Yorkshire Terriers the ratio of ingredients is balanced, so the intake of extra vitamins is not necessary.
The basis of a healthy diet York include: raw or scalded beef, thoroughly cooked beef offal (kidney, liver, stomach), cooked or raw vegetables, oatmeal, dairy products, including calcined cottage cheese, sea fish and egg yolks. All of these products should be fresh, thoroughly washed and processed. Meat, fish and vegetables before giving them to the dog, cut into small pieces.
Exclude from the diet of York, pork, lamb, various meats, river fish, sausage, fish, pasta, fresh bread, cabbage, potatoes, milk and all kinds of sweets. Do not feed your pet cat food. It contains too many proteins and fats.
When making a meal for your pet, follow some of the recommendations. Morning portion of feed a Yorkshire Terrier have to be liquid. Meat delicacy, which is necessary to give at least 5 times a week, alternate with milk. Every day give your pet vegetables, twice a week, fish once a week 1 – egg yolk.
The plate of food and bowl of water should be at chest level York, so set them to small stable stand, which the dog will not be able to overturn.
Note
Prior to the acquisition of York need to find out from the breeder how and what to feed pet. This feeding schedule is necessary to observe approximately 3 to 4 weeks. Go to another food only when the dog turns 3 months and will be given a second tetravalent vaccine.
Useful advice
The mode of feeding(Natural feeding) the Quality, quantity and time are the three pillars on which rests the feeding. Feed the dog using a stand Food should be full and varied. This period is still in progress the formation of a puppy. Feed YORK is better 2 times a day - morning and evening.