Instruction
The patient must have certain information about any past allergic reactions. If you have ever had an allergic reaction to medications, it is recommended to always carry (in a bag in the passport) recorded a list of such medications for emergency cases when you may need unplanned surgery, for example, in a traffic accident. In such cases the doctors will not be time to conduct the preliminary examination and preparation for surgery.
Always put the knowledge of doctors about possible allergies to certain substances do not forget to mention the bad experience of the use of local anesthetics (e.g. at the dentist). Not superfluous information and that, had there been any allergic reactions in your immediate family (what kind of effect anesthesia had on family members who have had operations under anesthesia), and also about the medications you had recently taken, and previous illnesses.
At risk people with possible development of allergic reactions to General anesthesia are children, elderly, and persons suffering from diseases of the cardiovascular system.
Before planned operations always consult with the anesthesiologist, pre-agreed on passing a preliminary examination appointment special tests – Allergy tests. All Allergy tests are divided into two groups - samples invivo and invitro. First, unlike the second, are skin tests and are carried out directly on the patient. Today, there are a large number of Allergy tests that do not require intervention in the patient's body, as are in vitro tests in vitro, for example, alloy RTML (reaction of inhibition of migration of leukocytes). As a result of such tests, the doctor will have an idea about what drugs and substances, your body will treat leniently, and which you will reject. Based on this, experts will be decided in favor of the use of an anesthetic.
And last: the most important condition for the timely identification and avoidance of allergic reactions to General anesthesia is the strict adherence to all recommendations and instructions of the doctor as during the preliminary examination and immediately before surgery.
Advice 2 : How to find out what the child is allergic
Allergy is a fairly common disease. However, often this term is understood as food intolerance, which is in process of a growing of the child and maturation of the digestive system heals itself. Under Allergy refers to the sensitivity to certain substances called allergens. To identify them it is recommended that at an earlier age, because an Allergy can develop. In adolescents and adults it is very difficult to treat.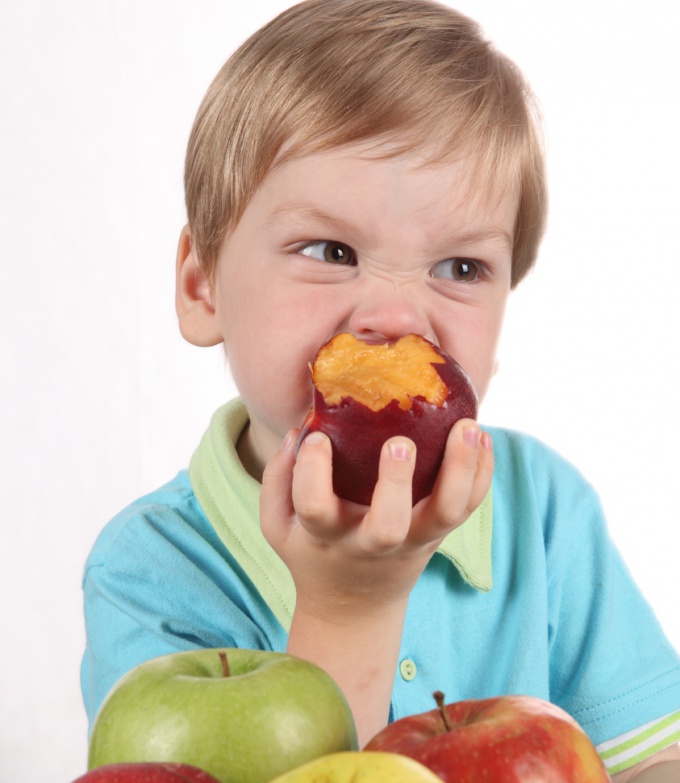 Instruction
Food intolerance which is an Allergy to food, found in almost every child. The reasons are many: heredity, poor immunity, violation of terms of introduction of complementary foods. It is therefore necessary to observe the rules of introducing new foods into your baby's diet.
A new food it is better to offer in the morning so during the day to see the reaction of the child. It is desirable that the intervals between the introduction of different types of feeding was at least 3-4 days. At this time you need to monitor closely the chair and skin of the baby. If you notice any changes, you must remove this product for some time. The gradual introduction of complementary foods can easily help to identify a particular product causing the Allergy.
Unfortunately, sometimes the Allergy is not detected immediately. Sometimes the reaction occurs after a while, a week or even a month. In this case, parents must be excluded from the diet of one product after the other, observing the condition of the child. In such a situation, to detect the allergen is much more difficult, because accumulate in the body, it is not displayed for a short time.
To identify the products to which at
the child
the Allergy, of course, difficult, but quite possible for the parents. But to determine allergies to house dust, pollen, animal fur itself is almost impossible. For this purpose there are special Allergy tests. In young
children
, they take on the analysis blood from a vein. While doing it, when there is no acute reaction to the allergen, otherwise the result may be false.
Older children Allergy tests, conduct the following skin test. On the area of the forearm is applied to various allergens in the form of drops. And then make a small scratch and observe the reaction. Usually this procedure takes 20-30 minutes.
Advice 3 : How to know whether you have children
Maternal instinct is inherent in each of us from birth. How could we not resist, there is such a thing as a biological clock. And at some point they begin not just to tick and rumble. In addition to our desire thoughts: "will I have
children?
If so, when? If I can bear when I want to?" Nothing strange in this, it is absolutely normal issues that concern a large part of the female population. We will try to allay fears related to child theme and will give you some discreet advice.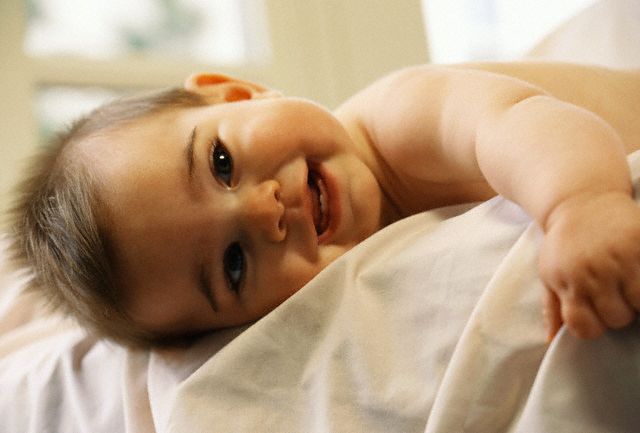 Instruction
The easiest way to know the future is to go to a fortune. Ridiculous of course, but really you have nothing to lose, and every experience is always, without exception, helpful. But do not try to tell about the trouble, otherwise the risk to carry more than one thousand rubles for it, "to get rid of evil eye or ancestral curse on the female line. Do not show excessive interest. For example, the question can be formulated as follows: "I would Like to know what to expect in your personal life. When you will marry and how many children will I have?"
Don't want to go to a fortune – buy a book on palmistry. Hand possible to learn all life, including the number of husbands and children. As one of the options, in the Internet there are many different online divination, try it, sometimes I wonder. Of course, this advice cannot be regarded as a guide to action. However, if you possess enough sense of humor and not take life too seriously, similar to a pastime to distract from the gloomy thoughts, and, again, will be something to tell her friends.
Cases where pregnancy is impossible for medical reasons is a tragedy, but not always, such a diagnosis is a sentence. If you're worried, don't be lazy, go to the doctor, get tested. Better to know than torture yourself with unfounded fears. In most cases infertility is treated, and the sooner you deal with this issue, the better.
Another important point is the age. Unfortunately, the definition of "my year, my wealth" are not applicable. It is considered that the reproductive age is quite small. Twenty-eight years old woman is considered
staracademy
, and this is no joke. Don't worry, it's all rubbish. There are many cases when the mother first became a mother at thirty-five, forty, or even fifty years. And nothing wrong with that, because women who give birth to the child in adulthood, emotionally and spiritually can give your baby a lot more than teen moms who are still into dolls was not enough. Welcome, informed, long-awaited child in most cases, be more happy and developed, he feels that he came into the world and don't need is for their parents a burden, an unfortunate misunderstanding. A grown woman often is, financially and emotionally independent, so it doesn't hold a stranglehold over the father of the child and put the baby as a trump card every time you want to put pressure on the husband. In the case of divorce or any other controversial situation, is unlikely to hinder the child's relationship with his father.
But what if you really can never be a mother? Accident, botched surgery, congenital. It's painful, unpleasant, disappointing, but do not despair. He who seeks will find, who wants to achieve. While you sit and feel sorry for yourself, wondering why you denied the chief happiness in the life of every woman, somewhere sits a kid whose whole world no one. Only he, because of the inherent children of dreams, to believe that it's not forever, that one day open the door and enter the woman he will call mom. And then everything will work out: will be building, own room, their own, and not shared, toys, album with family photos and future plans. Perhaps your task is to learn unconditional love, is not regulated by any rules and by blood. Why not give an orphan a chance to find a family, maybe it will become the biggest success for both of you?
Note
If you sincerely, with all my heart, learn to love and accept the world as it is, not resenting and complaining about the injustice, then life itself will be filled with bright colors because all life is drawn to light. Want to see the light and become light.
Advice 4 : How to determine Allergy
Today,
Allergy
is one of the most common types of diseases that affects adults and children. To determine the presence of allergies certain symptoms. However, they can be associated with other disease manifestations which are similar to an allergic reaction. Therefore, in order to put a definite diagnosis, you must undergo a medical examination.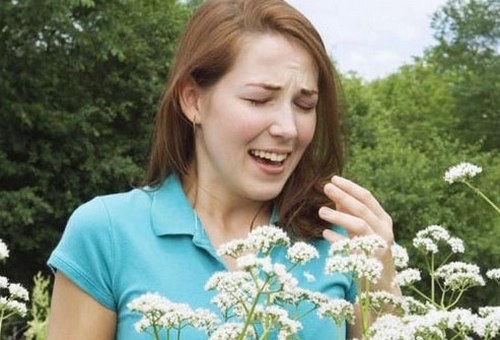 You will need
- skin tests;
- immunoassay blood test;
- provocative tests.
Instruction
If you have allergies, you might have a runny nose, watery eyes, itching and redness of the skin, but these symptoms are quite common and other not less serious illnesses. It is impossible to say and make a diagnosis based only on objective symptoms and manifestations of the disease. Accurate diagnosis is made the doctor the allergist-immunologist based on the results of the survey.
Skin test to identify the allergen is held in the form of injection or scratches on the skin or under the skin make the allergen within 24 to 48 hours, a medical officer inspects the site of allergen. If there are redness, swelling, peeling, there is a reaction and the allergen is considered to be identified. It is not uncommon for a reliable result it is necessary to spend tens, hundreds of samples, which takes a lot of time and does not always lead to the desired result.
More reliable and quick information about allergies can be obtained if the conduct enzyme-linked immunosorbent assay blood for the presence of antibodies. The blood taken from the vein early in the morning, strictly on an empty stomach. The results of the study enable the determination of multiple allergens in a short period of time. Today is one of the most reliable and fastest types of survey, which saved the lives of many patients, as the rapid development of Allergy every minute.
Provocative tests have been used successfully for accurate diagnosis adults and children. Allergen introduced by inhalation, injection into the nose, eyes, or respiratory tract. This method of determining allergies is still popular, especially if you need to determine predisposition to bronchial asthma.
After you identify the allergen you will prescribe the necessary treatment. Do not forget that throughout life will have to avoid contact with whatever causes the allergic reaction.