Instruction
According to Russian law, any citizen has the right to receive the first free higher education. With one clarification - on a competitive basis. Almost all public universities have state-funded places. They are waiting for students. But first you will have to prove their serious intent, demonstrating to the start of training level of training.
For a number of reasons, to go to a technical College is easier than in the Humanities. The profession of journalist, actor, Director attracted a lot of attention. The competition is high. At the same time to become an engineer or programmer wants fewer people, and the demand for specialists tech industries hundreds of times more.
To go to a technical College for free, you need to pass three exams (mathematics, physics and Russian language) is better than the other applicants. To enroll in the regional University is traditionally easier than in the capital (after Moscow and St. Petersburg universities come from all over Russia).
Buy a collection of tasks for the exam you are interested in the items for the current year. You can find in major bookstores or order online. Usually in collections provides an analysis of the tasks. Progresa tasks from this collection, you will make a key step for entry.
Arrange a mock exam. At the end of the collection tasks are given tests to prepare. The maximum zoom in the conditions to "fighting" - put the timer in the solution to use only permitted funds. Check the answers after the test and find out your score.
On the websites of Federal universities includes information received over the past year, including the maximum score of the exam for state employees. Compare it with your "trial". If the score is insufficient, use the services of the tutor to work out the most complex subjects, the errors from the mock exam.
Note
Choose Polytechnic University. They are almost in every region of Russia and offer a variety of specialties with a low pass grade.
Useful advice
If you don't want to get a higher education, and the delivery of the exam scares, you can get a specialty in College. For admission to enough of your certificate.
Advice 2: How to be a journalist
Most state universities in addition to the standard set of documents required from applicants of the faculty of journalism of five publications in the media and recommendation from the editorial, with which he collaborates. And entrance tests usually include the phase as a creative contest.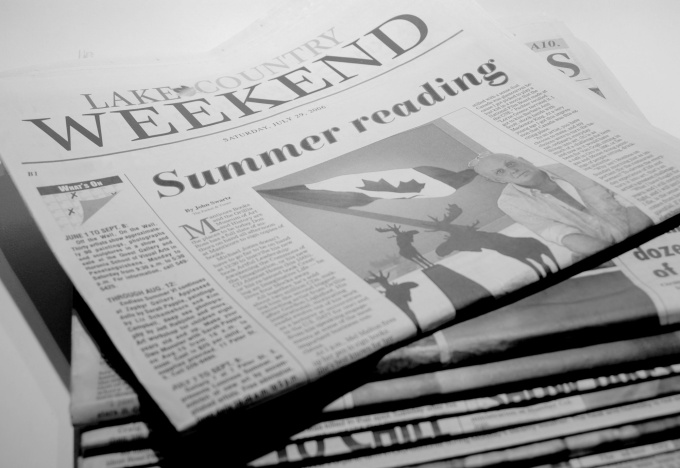 You will need
- five publications in the media over your signature authenticated in accordance with the requirements of the admissions Committee;
- characteristic-recommendation from the media with whom you work;
- the document on secondary education;
- medical certificate form 086У;
- other documents in accordance with the requirements of the selection Committee.
Instruction
Obtaining the required number of publications and specifications-recommendations need to attend at least a few months before admission. Many editors are reluctant to cooperate with future students of journalism, but you can always find exceptions.
Easier if in your city there is a Studio of young journalists or something like that. If they do not have their own publications was, usually try to establish contacts with the media (usually youth) to solve this problem of the pupils.
Specify in the selection Committee chosen University requirements for registration of publications. Normally, the clipping should be pasted to a sheet of A4 paper, signed by the head of the editorial Board and by its seal.

Feature-recommendation - issued on the letterhead and the signature of the chief editor or his Deputy and stamped.
Assemble the other set of documents in accordance with the requirements of the University and submit them to the admissions office. You will be given a receipt confirming their receipt and examination sheet.

In due time proceed to the entrance examinations.
Pass creative competition you have, even if the certificates of the exam give the right for admission without examination. It usually consists of two stages. First, the Commission appreciates your posts on the second conducts an interview with you, which is most often based on the analysis you submitted samples of his work.
After successful overcoming of this stage you will need to pass the entrance exams. If you rack up enough points for admission to the study through the budget, will have to address the issue of tuition on a contract basis.
Advice 3: What to do on the programmer
Due to the development of information technology the popularity of the profession of the programmer is increasing every year exponentially. For this reason, increases its relevance. At the same time, it is quite complicated.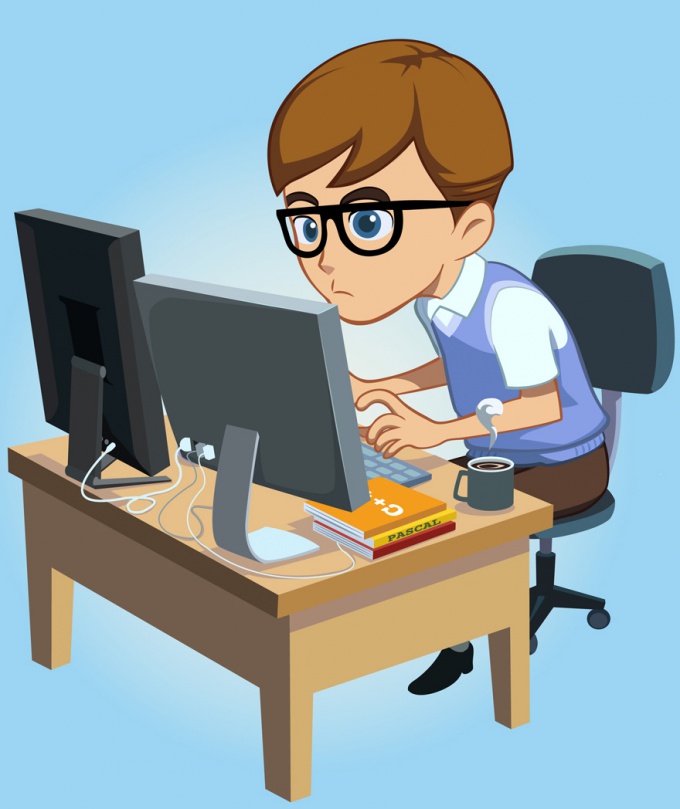 You will need
The tendency to exact Sciences, the knowledge of a school course of mathematics, physics, Informatics and ICT. Also need knowledge of English, preferably technical.
Instruction
To study for the programmer . But if You still decided, then first You need to pass the exam, prior to it having prepared. For admission to the specialty connected with programming, You will likely need to pass the exam in the following subjects: mathematics, Russian language and physics or computer science and ICT, depending on different Universities.
Now you need to choose a UNIVERSITY. Learn at your town or in someone else's - You decide, but it is better to determine this in advance. Be sure to visit the open Day at one or more universities. This will help You to determine the faculty and direction.
You can enter the field of computer science (IWT). There, as a rule, there are three most common profile in this area: Computing machines, complexes, systems and networks (VMXS), computer-aided design (CAD) and REP - Software computer technology. This direction is characterized by extensive specialization. During training You will learn and programming in many high level languages, and methods of protection of computer security, and foundations of control theory. You will also explore computer graphics, operating systems and databases.
If You want to deal exclusively with the creation of software should do software engineering, or software engineering. At the end of the training You will be able to not only create, but also the creation of computer games, for example.
Note
If You score enough points to go to University, or You can afford the training on a paid basis, you should not choose the Academy or College. Learn at the University.
Useful advice
Before you apply to any UNIVERSITY, find out what specialty will be indicated on Your diploma.
Advice 4: Where it is possible to do if there is no exam
At the moment the delivery of the unified state exam is one of the main and essential attributes for successful admission to Universities. However, there are several other ways to obtain education without having a certificate of passing the exam.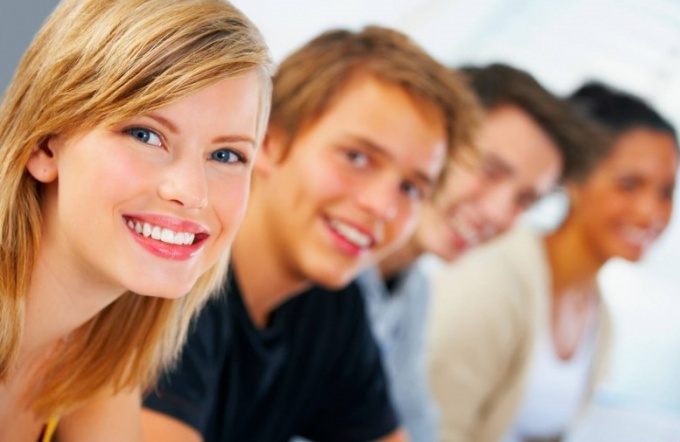 Instruction
One of the most popular options is the admission to colleges on the basis of 9-th class. You can finish College at the University, building up your knowledge and
, after
graduation, to enroll in the 3rd course in the University after passing the pre-exam. But this technique is not available in all institutions of higher education. For example, when applying to some Universities for admission to 3 year, you will need to pass internal exams. However, before entering all details. After all, every year the Universities are making some adjustments for applicants.
The next option is to enroll in specialized courses. In just three months you will be able to learn a profession and go safely to work. The choice of specialties for these courses is multifaceted, so everyone can find something for everyone. For example, today popular professions such as stylist, Stuart, a manicurist, a chef or a landscape designer. However, these courses have a significant drawback: the majority of employers wish to have employees with University diplomas.
Another option is study abroad. However, it will require significant financial costs. First you'll have to finish school and then go to University. In total you will spend on training for about 6 years.
Many commercial and government educational institutions offer training on paid faculties. This option is especially relevant for those who are going to get a second degree and graduated from high school prior to the introduction of the exam. Such applicants simply pay a certain amount than to self-remember and re-learn long-forgotten material.
In addition to these options, you can learn remotely, as well as evening or correspondence Department. In this case you are allowed to take the entrance exams to the UNIVERSITY is not in the form of the exam. Or you can still brush up on your skills, like training courses and in the following year with a clear conscience to pass the exam.
Advice 5: Where can I apply for a programmer
In the modern world, are thoroughly imbued with computer technology, the job of a programmer is one of the most popular and promising. More attention is paid to automation, creation of databases, the Internet, and, consequently, to the education of the programmer means to provide yourself a range of choices.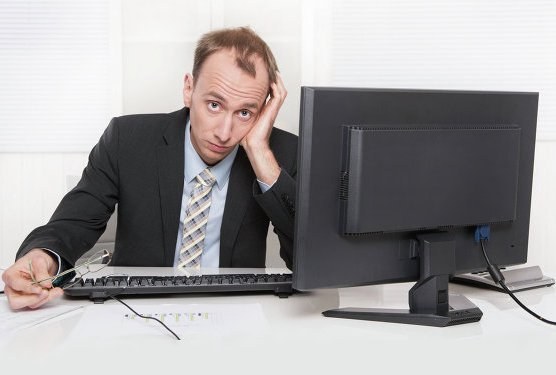 Instruction
First we need to determine how seriously you are interested in becoming a programmer. If you want to devote to this work all my life or at least most of it, to develop as a specialist, I see myself in a few years as lead developer of the project, it is necessary to obtain a higher education. For this you need to enroll in a specialized University. This option is good for those who plan in the future to work abroad, where highly valued the knowledge and experience of Russian programmers with degrees.
The qualifications that you have to learn, may have different names, but most often it will be "Software engineering", "management information systems", "Applied mathematics and Informatics". These are the professions need to understand the search Institute, however, the important role played by the choice and scientific-technical base of the University, its faculty, alumni. Software and technology change very quickly, and you need to be sure that on leaving the University, your knowledge will be relevant.
Those who are not willing to spend 5 years studying higher mathematics, architecture of processors and programming languages, you can enroll in a vocational school or College, who also serves programmers. The name of the specialty may sound like "Computer systems", "Programming in computer systems", "Applied Informatics". For 3-4 years (depending on, you arrive on the basis of 9 or 11 classes) you will learn the theory, the mathematical foundations and principles of computer operation and some of the most popular languages.
Finally, as additional education can attend special courses where you will only get applied knowledge on one or two programming languages. Courses are held in 1C-programming, web-programming, basics of programming, as well as on individual languages. Here the choice depends on what kind of programming you want to meet. Usually these courses are special training centers and technical universities and colleges. You can find them online or in Newspapers devoted to the job search.
Useful advice
Programming can be learned independently through books and tutorials, but for understanding of all processes it is better to have a mathematical mind.
Advice 6: Where it is possible to proceed in absentia
Correspondence education - the best alternative for those who want to get a degree, but not seeking to lose many hours in the University auditorium. Indeed, books and the Internet is a faithful assistant of the student-zaochnik, will allow to gain knowledge in full. Where it is possible to study by correspondence?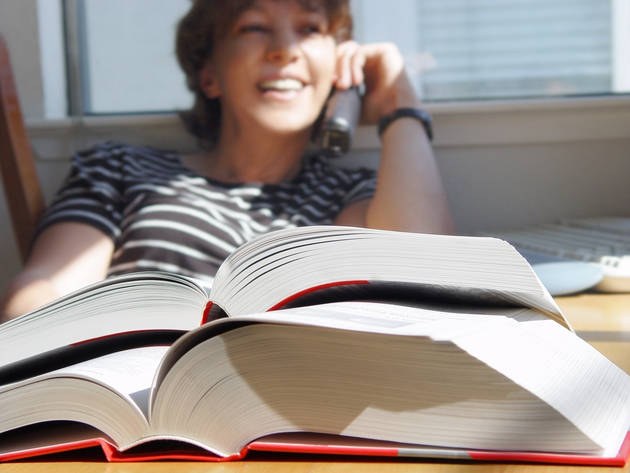 Instruction
Most Federal universities in the country has the faculty of correspondence and evening education. This rule, and it corresponds to the position of the Russian Constitution. Every citizen has the right to get higher education for free - and it's not only yesterday's schoolboys, but also adults fledged members of society, who failed to go to University for whatever reasons. Logical, because it is hard to quit, it would affect the family budget. Distance education will allow you to find a balance between work and study.
Distance education offer of the Polytechnic and specialized universities in the country. In many (universities of communication, means of communication), you can unlearn the budget office. The state needs technical professionals, so it financially supports their training. You need to study to provide the results of the exam on the subjects taught. Your questions will be able to meet the Dean of the faculty of evening and distance learning of the University in which you want to apply. As a rule, for admission to the technical education you need to pass exams in mathematics, physics and Russian language for Humanities - mathematics, Russian and social studies.
Passing the exams will allow you to study at a distance totally free. Many people ignore this capability, but in vain! Successful training involves the purchase of problem books exam and then proveshivaniem, writing mock tests close to the exam atmosphere, training with Tutors and work with them on difficult subjects from the trial test.
Note
Close to correspondence training is distance learning. Moscow University of Vitte, UMIK are leaders in online education. On the University site you can view the lecture in the video format. Assignments are sent to you on mail server or a special client, you can take exams at a convenient time (agreed with the supervisor). The cost of the study significantly profitable full-time or traditional part-time education.
Useful advice
Think, is it important for you diploma. If you need any special skills or knowledge, you can use free educational resources. Coursera.org you can listen to dozens of lectures at Stanford, Oxford and Cambridge and other universities. Not theoretical knowledge, and real skills to attract employers.
Advice 7: Where and how you can go to College
Higher education opens to graduates doors of leading companies and government organizations. According to the Constitution, every citizen of the Russian Federation has the right to go to University for free. How to implement this feature and to obtain marketable skills?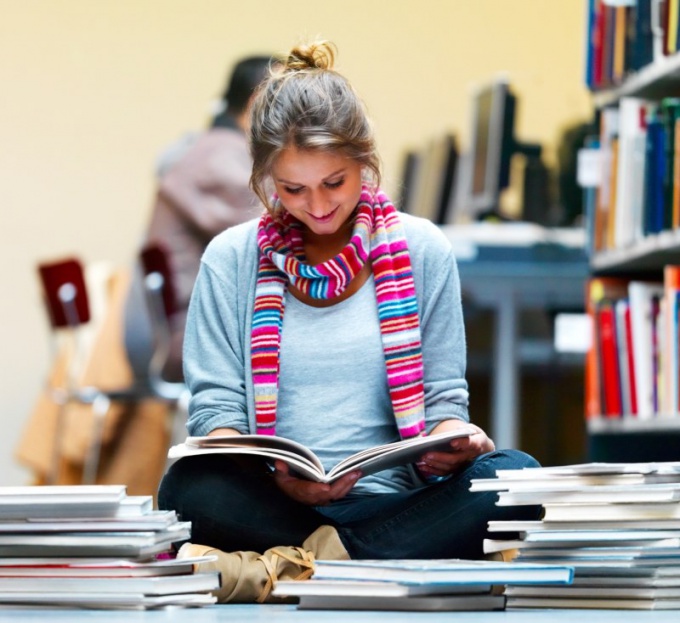 Instruction
Admission to the classic University can bring quality education and a prestigious diploma. The main advantage of a classical University - cooperation with the academic environment. On the basis of large higher education institutions are academic institutions. You can chat with scientists who use the lab for their own design work. Classical universities are good for getting fundamental education.
Polytechnic universities train professionals for production, technological and information companies. The institutions inherent in the focus on practice, study of a large number of mathematical and physical disciplines. Polytechnics will suit those who wish to become engineers, programmers, technicians.
The institutes will allow you to develop the necessary professional knowledge and skills, and the emphasis is often on practice. Universities relations, communications, medicine and architecture produced thousands of professionals every year. They not only give you the skills and connections that you can later come in handy for future success in their careers.
To enter a University must pass at least three exams. Russian language is required; also required is math for technical professions, and literature - creative. There is also one profile exam, which must pass for admission to your chosen higher education institution.
Some universities make their admissions tests, which are called "creative competition". This is typically the case for "free" professions.
Useful advice
Learn the conditions of admission you will be able, after reviewing the information on the official website of the University. Also there you can find the contacts of the rector interest of the faculty and ask any questions by phone or email.
Advice 8: Where it is possible to do after school
Completion of training in school or College does not mean that the young man should get a job. Most often graduates of colleges can continue their studies in higher educational institutions a convenient shorthand program.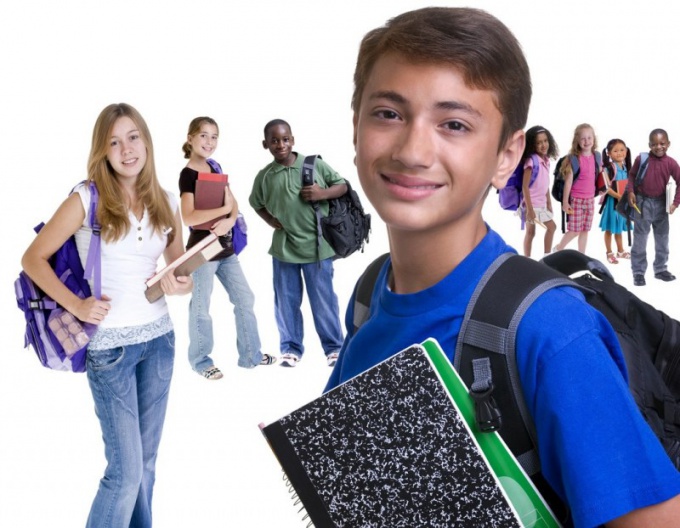 You will need
- diploma or certificate of secondary education (original and copy);
- passport (original and copy).
Instruction
Find out what opportunities for further training will be provided to graduates of your school. For example, some schools have an agreement with a specific higher educational institution that graduates can continue in this training and to higher education in an abbreviated program. The specialty at the University will coincide with the one which conducted the training at the school, or to have a direct relation to it. Upon graduation the student will receive a diploma or bachelor's degree.
Pass the entrance test in selected University. In this case, the applicant does not need to pass the unified state exam and to provide results on it. Usually the procedure for admission involves passing a simple test from the companies or the participation in the interview. When you receive a check in the institution budget places, since this is a convenient opportunity to study for free. Also note that when choosing a specialty, not corresponding the one you got in school, you will have to pass the academic difference in the form of additional examinations and tests.
Continue education if the institution offers a master's program. Training for the master's degree usually takes 2-3 years. Having received the diploma, you will be able to get a more prestigious job or stay in school as a teacher.
Consider the case of employment immediately after graduation. As a holder of a diploma of secondary special education you will be able to apply for suitable vacancies as well as applicants with higher education. You may not immediately be able to get a prestigious job, but you will be able to start working earlier than other young people and subsequently, due to the good experience will be able to quickly climb the corporate ladder.