You will need
Karelian balm;
- cherry juice;
- hot black tea;
- hot coffee;
- slices of lemon;
- sugar;
champagne.
Instruction
As any balm and Karelian in particular contains 45% of alcohol, do not drink more than 150 ml per day. Drink balm in small liqueur glasses. Add one teaspoon of balm in fresh brewed coffee, hot tea. Thus, the balm will have a positive impact on your immune system, elevate mood, increase vitality.
Take a balm if you have a cold, cough, flu-like condition. For stimulating effect, use a balm with stress, fatigue, General weakness of the organism in immunodeficiency.
Add the balm in the homemade cocktails to enhance their effects, to aromatize drinks. The addition of balsam in the amount of 1-2 teaspoons of desserts (creams, cakes, ice creams, mousses) has a positive effect on their taste.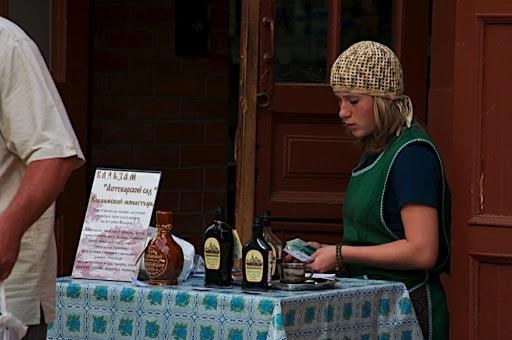 Make a refreshing and revitalizing drink with Karelian balsam by the following recipe: 100 ml of cherry juice, add 25 ml of balm. The drink is ready! Or cook a warming grog for another recipe. Make hot infusion of tea (150 ml). Add 1 tbsp sugar, 50 ml of balm, 30 ml vodka. Pour the drink cups. Put each on a slice of lemon. Drink in small SIPS.
Christmas table decorate this cocktail is based on the Karelian balm. The ingredients are for one serving. Whisk 2 tsp sugar syrup 2 tsp balm. Add to the mix a slice of lemon and let it brew. Before serving add all this mixture in a glass of champagne (200 ml).
At the Karelian balm medicinal plants such as birch chaga, cowberry leaf, rosehips, juniper, Linden flowers, herb St. John's wort, sweet clover, sage, plantain. Enhances the aroma of spruce needles drink, fruit drinks-extracts from various Karelian berries, honey, aromatic balsam Peru oil and lemon oil. The color of balsam brown with a reddish tinge. The taste is bitter, its aroma is complex and very peculiar.