You will need
computer;
- access to the Internet;
- a plastic Bank card or cash.
Instruction
Find out how much you need to pay. To do this, clear readings from the meter installed in your apartment. In this previous testimony to optionally save, they are saved in the computer system
of Mosenergosbyt
.
Come to one of the Bank branches listed on the website of Mosenergosbyt. Pre-download on the same website, a receipt for payment. Please note that the Commission may differ depending on the Bank, so it needs to be clarified in advance. If your house is closer to the post office, you can pay for the electricity there.
If you have a Bank card, pay electricity, without leaving home. To do this, go to "How to pay" on the website of Mosenergosbyt, find the heading "payment Methods "electricity" and select "credit card on our website. Then click on the map image, select the payment system you want to use and enter the surname, name and patronymic of whom was the contract for the provision of public services, the account number, meter readings, card number, holder's name, expiration date and CV2 code located on the back side of the card. Check all information and click on "Confirm".
If you are afraid or don't want to pay over the Internet, you can use the phone. For this call the call center of Mosenergosbyt one of these rooms: 8-800-555-0-555, 8-495-981-981-9.
Also for your convenience, you can set up an automatic transfer of a certain amount in your account in Mosenergosbyt. For this you need to specify your Bank account information, for example, to which the employer transfers your salary.


Useful advice
If you do not know the number of your personal account, sign up on the website of Mosenergosbyt. Then you will have access to this room.
Advice 2: How to record electricity
You spent all electricity is counted with a counter. Previously these devices were only produced one type of induction. Now the meter protects your interests and saves you money with multi-tariff payment system. Externally, the device has also changed, he became elegant and stylish, unlike its bulky predecessor humming.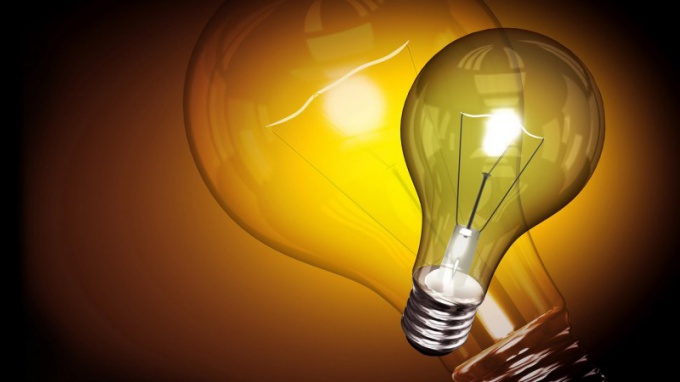 Instruction
In most houses and apartments are still preserved induction instruments accounting of electricity. Must-offer, counter with what accuracy class installed. Until the mid nineties all the instruments had the acceptable level of error when calculating the 2.5%. Later it was changed to the 2.0 standard. All new meters have this accuracy class.
By purchasing an electronic two-tariff electricity meter, you get to keep separate records of energy at different times of the day. This device automatically switches to night time to a more favorable rate of payment. Some meters are so functional that keep records, sharing the seasons.
The modern "fancy" models always ready to react to any changes in the terms of payment for electricity. For example, if your region has decided to make consumers discounts on the weekends, to take advantage of this innovation can only owners of new meters that support multiple rates.
A dual-rate system is a convenient and energy. Because the load on the power plant lies mainly in the mornings and evenings, and night energy reduce energy production. Technical condition of the equipment is suffering from such a regime and wear, spent a lot of money for its repair. If the power consumption is leveled, the negative effects of jumps can be significantly reduced. You can include appliances, machines (washing machines and dishwashers) at night and saving your money.
If you decide to change your old appliance metering of electricity, so choose a machine that is listed in the state register that is certified and approved for operation in Russia.
Install new counter and dismantle the old one has only a specialist from the company supplying you with electricity. On your device put the seal and give permission to use. Never do anything with electricity alone, it would be a violation and threatens unpleasant consequences.