Instruction
If you received a closed fracture of the elbow joint and an x-ray showed no bias, then you will put casts for a period of 5-6 weeks. With an open fracture or fracture with displacement you are referred for hospital treatment, where he will hold an operation to restore offset and stretching. Treatment can take from two to 6 months.
After removal of plaster you will prescribe a course of physiotherapy, massage, development of the joint special equipment and advise to do exercises at home.
At home you can several times a day to carry out a simple exercise of bending and straightening the elbow. First run it with no load. As the recovery of mobility, but it will take about 2-3 weeks, start to carry out exercises with a light load. To do this, take in the hand a weight of 1 kg and do exercise in flexion and extension up to 50-100 times in one session.
Additionally work hand. For this you can use a ball or just 100 times to compress and decompress the palm. This indirectly helps to develop the elbow joint, as the muscles of the hand signal the whole hand.
For a long time after fracture wear of gravity, do not strain the elbow joint heavy bags. Complete the procedure of rehabilitation prescribed by your doctor.
If the elbow are severe pain, ask for a referral for repeated x-rays. Because the elbow joint is a complex mechanism, at the slightest suspicion that it didn't heal properly, you will undergo a second operation.
All the time rehabilitation do not use warm compresses and warming ointment. You can use only those creams that relieve pain. If the pain is severe and x-rays showed that the joint is fused properly, consult your doctor. Will prescribe medications that will help to relieve the pain. As you develop joint pain will be.
Advice 2: How to develop the elbow after fracture
Fracture
of the elbow occurs as a result of the fall, which leads to intra-articular fracture of bone or an open fracture. The patient is assigned to conservative or operative treatment,
after
which the joints have time to develop and go through a long rehabilitation to restore his mobility.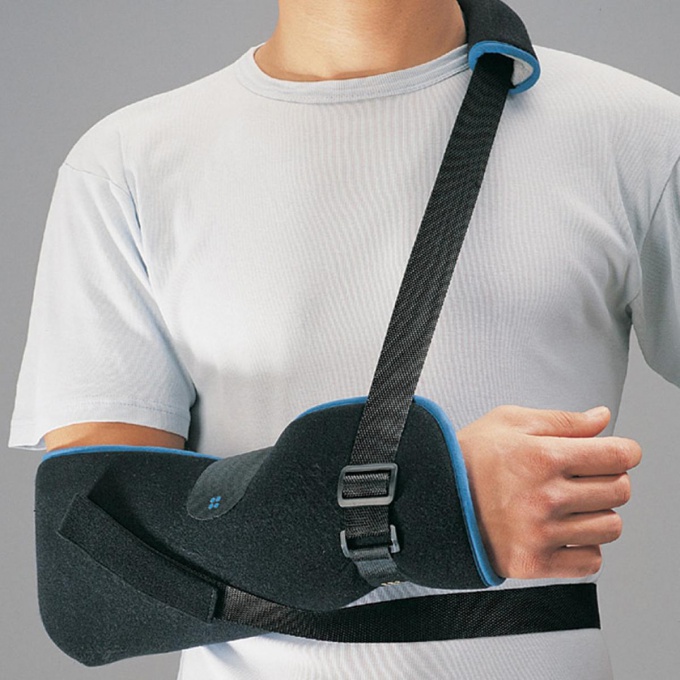 You will need
- X-ray;
- consultation of the doctor-traumatologist;
- surgery or conservative treatment.
Instruction
If you have an elbow injury or fracture, immediately visit the nearest emergency room. Before transporting, apply on
the elbow
splint to best immobilize broken or injured joint. If you have an open wound and severe bleeding, apply a tourniquet to minimize blood loss.
Turning to the doctor will prescribe an x-ray and put a cast. If you need surgery to reposition or hood joint, you hospitalityat and will conduct treatment in a hospital.
After you get the cast off or discharged from the hospital, you will have to go through a long rehabilitation. At home you can do regular exercises to restore mobility of the joint. Bend and unbend the arm for 5-6 times a day for 30-60 times per exercise. Move your fingers, this indirectly restores mobility of the elbow joint.
In any case, do not apply a hot compress, but you can do the bath in cool water with sea salt. If joint mobility is missing and you are worried about pain, then it is permissible to apply local analgesic ointments or gels. Contraindicated to apply ointments with pepper and other warming means.
In addition to a home gym you can assign therapeutic exercise on special equipment in a clinic, professional massage, physiotherapy, to resorption by using ultrasonic waves.
If within 4-5 weeks elbow joint range of motion is not restored, contact your doctor to revise the treatment. In some cases, if there are adhesions, it is necessary to carry out the second operation, treatment and rehabilitation.
When re-operation is joint replacement or osteosynthesis. Repeated inpatient treatment lasts 6 and sometimes 8 weeks, and almost the same is the procedure of rehabilitation.
All the time rehabilitation do not overload the arm, do not exercise in the presence of severe pain, do not wear weights.
Advice 3: Joints treatment at home
Causes of joint pain may be several. For proper selection of treatment need to consult a doctor. However, if the pain in your joints folk remedies often also be effective.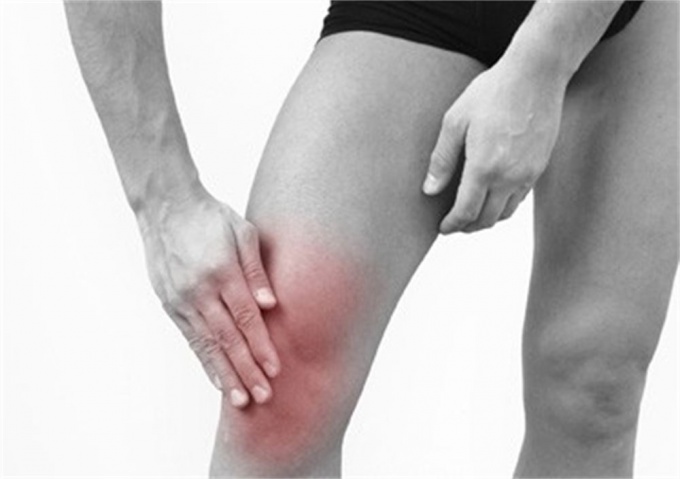 Joint pain is often a symptom of serious chronic diseases in which inflammation and destruction of cartilaginous tissue, so you need to consult a doctor before beginning treatment a complete examination. But what if the joints hurt for a long time and treatment does not help? In such cases it is possible to try traditional medicines, which are effective for the treatment of the joints at home
Ointment for joints for the treatment at home
In the Arsenal of folk medicine there are many recipes ointments for the joints of the hands and feet, allowing you to relieve pain with the help of improvised means. For treatment of joints in the home's great podedut the following tools:
Cabbage with honey cream for joints
You need to take a fresh, juicy cabbage leaf and leaves him with a knife in order to made the juice. Heating the sheet above the flame plate ,then to grease with a thin layer of honey. Apply to the sore joint and make a compress for the night: cabbage leaf to put a piece of cellophane tape, wrap a warm scarf, fixed with a bandage and leave overnight.
Dead bees from damaging joints
Half a glass of bee Podmore pour 0.5 liters of vodka. To insist in the dark for 10 days. Then to filter and RUB for sore joints. You can also make compresses if pain in the joints of the arms or legs. However, this tincture should be diluted with warm water 1:1, in order not to cause skin burns.
The yolk and wax from pain: joints treatment at home
Mix and heat in a water bath egg yolk, one tablespoon of honey and beeswax (about a matchbox).The resulting ointment to the joints apply to clean cloth and apply to the affected area at night, making the compress.
Advice 4: How to treat pain in the elbow joint
The elbow
joint is the articulation of the humerus, radius and ulna. Joint pain can be caused by various diseases whose treatment depends on the diagnosis and correct diagnosis. Timely clinical examination allows to start adequate therapy and avoid serious complications.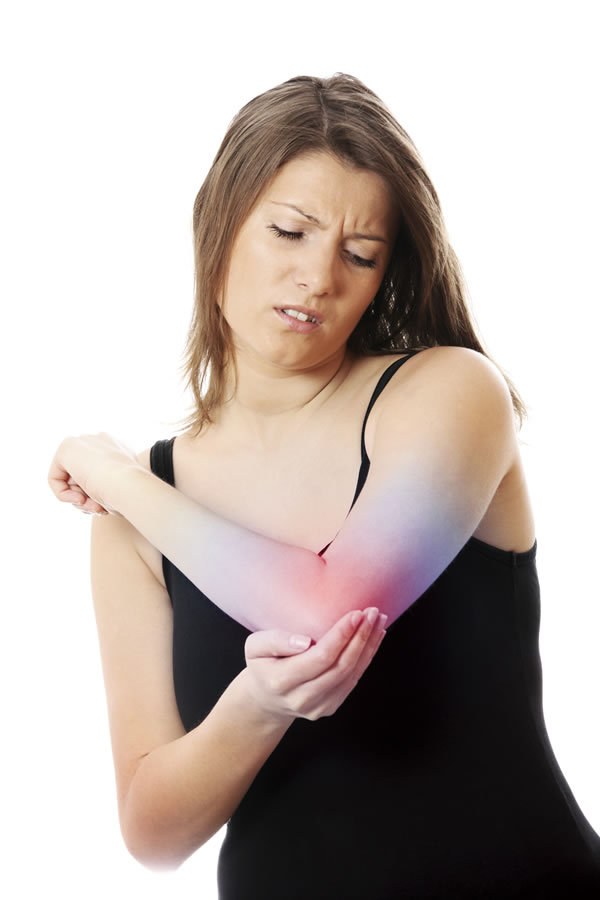 Instruction
If you have any pain in the elbow joint, swelling and stiffness in the movements in flexion and extension of the hand, immediately consult a doctor. You will conduct a visual examination and prescribe x-rays which allows to accurately diagnose the disease, on the basis of which will be prescribed treatment.
In addition to the inspection and radiography may require a General analysis of blood, urine, chest x-ray since the joint pain can be caused by diseases of infectious nature, tuberculosis. In particular, infectious diseases cause bursitis is an inflammation of periarticular bags, which often requires surgical intervention, sometimes extra.
The most common diseases that cause pain in the elbow joint are: arthritis, arthrosis, gout, epicondylitis, trauma.
Treatment
pain elbow joint does a trauma surgeon and a rheumatologist.
If emergency surgery is not required and pain caused by infectious diseases, will prescribe antibiotic therapy.
For pain relief the doctor will prescribe non-steroidal anti-inflammatory drugs in the form of tablets or injection and for external use in the form of ointments.
After removing the acute inflammatory process, you will be prescribed physiotherapy, acupuncture, massage, physiotherapy.
The whole treatment and rehabilitation period, you should refrain from heavy lifting, to avoid traumatizing the joint sessions, to wear the pressure bandage, to comply with all recommendations of the doctor.
Nutrition should be rational and meaningful with the presence of a sufficient amount of fats, proteins and carbs, greens, vegetables, fruits, dairy and dairy products.
If joint pain is associated with gout, eliminate from the diet of fatty, spicy, fried, salted, smoked, canned food. Do not take any medications, not having received the recommendation of the doctor.
Do not self-medicate, do not the warming treatments without a doctor's prescription. Traditional methods of treatment can be taken as a concomitant therapy to the main treatment, which is developed individually for each patient given the correct diagnosis.