You will need
- a hard brush for the body;
- low-salt diet;
- drink plenty of liquids;
- dumbbell;
gymnastic Mat;
- stairs;
- platform height of 20-30 cm
Instruction
To fight cellulite daily RUB the skin of the thighs hard, dry brush. Can do it in the morning in the bathroom. With one hand, brush teeth with the other hand massage the thigh. Do not spare yourself, the skin should turn red and you should feel the heat and even burning.
Reduce the consumption of salty and spicy foods. They retain fluid in the intercellular tissues and cause edema primarily in the hips.
Drink more water, and cellulite will be less likely to "settle" on your hips. That water flushes your body of toxins and speeds up metabolism. Clean water is essential for normal metabolism.
Work out. No massage or diet will not do good, if you lie on the couch. The muscles of the thighs and buttocks very easily respond to load, and you can quickly
lead
yourself in
order
.
Forget about the Elevator, if you want to have beautiful thighs and a firm butt. Try to run up the stairs, jumping over the step. If you've never played sports, it is unlikely that you will be able to run more than one span. Start small and increase the amount of work performed each day. Eventually your hips will become slender and your buttocks tighten. Running the stairs is the best exercise for this area of the body.
Squat with the weights. Grab a dumbbell, stand up straight. Raise dumbbells to shoulders. Squat deeply, quietly back to the starting position. During squats keep your back straight, don't slouch, look ahead. Keep your heel from the floor. Perform 10-12 squats, rest about a minute and take another approach.
Toe of the right foot rest on the low platform, and the left put it ahead in the distance is a smart move. Keep your back straight, pull your stomach, put your hands on the waist. Transfer the body weight on the leg, standing in front. Bend your left leg and lower the body down to the knee of the right leg almost touch the floor. Try to keep the left knee does not protrude beyond the toe. Return to starting position. Most of the work is ahead of the standing leg. Will do 5-8 squats and switch legs. Once you are done with all the squats for the second leg, rest for minute and repeat all again. This is a good exercise to perform with the weights.
Lie on your right side on a gym Mat. Extend your legs, lean on your right elbow. The left hand lies freely along the body. Slowly lift left leg straight up and slowly lower. Don't put your foot on the floor or right leg, she must always be on weight. Perform as many repetitions as you can. Then turn over to the other side and work the right leg. This is a classic exercise "scissors", performed daily, will allow you to get rid of the nasty "breeches" at the hips for two or three months.
Advice 2: How to bring hands in order
Hands are one of the most noticeable parts of the body, they most pay attention almost the first thing. Besides, hands can tell a lot about a person - how he is neat and tidy, neat. Your hands should always be flawless and beautiful is, of course, causes only positive emotions from others and gives you confidence. So here are the hands in order.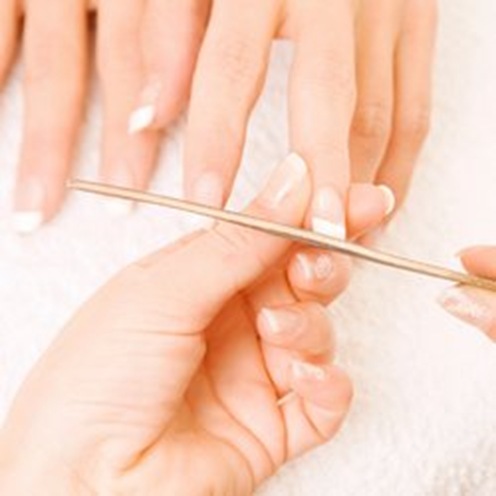 Instruction
Let's start with skin. It should be smooth, velvety, pleasant to the touch. Of course, the hands each day can be a real test: washing dishes, Laundry, cold wind and chill. From all these factors, the skin becomes rough and rough, that's why the hands need to be protected from any adverse impacts, regularly causing nourishing and protective cream. If you have no one to delegate your responsibilities for cleaning the house and washing dishes, then be sure to use rubber gloves. By the way, a little trick: turn a hassle in Spa! To do this before you wash the dishes, put your hands on a small amount of olive oil and put the gloves under the influence of warm water the nourishing and moisturizing substances contained in the oil will be absorbed into the skin, making it smooth and velvety.
Always, and especially in winter, carry a cream with natural extracts, with a wound-healing effect, because in the cold season the skin is quite often cracks appear on it small fissures and inflammation. Lubricate the skin after each washing, first carefully wiping with a soft towel.
Nails, of course, also should be well-groomed and healthy. Therefore, given in order and their. Baths for hands is a wonderful way to bring beauty to the rough skin of the hands and nails. Better them with sea salt and essential oils, so you like the real mini-Spa session at home. Take a small amount of warm water, add two or three tablespoons of sea salt, then a couple drops of essential oils and drop in the composition of the hands. By the way, if you are not happy with the condition of skin, use in place of water decoctions of herbs, such as chamomile, which is perfectly refreshes the skin and disinfects wounds.
The skin around the nails should be given special attention, as it bears a rather important function - protection the root of the nail. It must be carefully and regularly to feed and once a week push back with a special stick or a spatula. From the usual "trimming" of manicure should be abandoned - it is very likely earn inflammation.
To shape the nails is by using a high quality nail files made of ceramics (more familiar to us metal still cause irreparable harm to the nails and cause peeling). The blade should always be clean, and easy to use. Better if it will not be chaotic, and aimed in any one direction.
Nail Polish will help to protect them from the adverse effects of the environment, however, paint should only high-quality lacquers to provide a safe (or harmless), a smooth and beautiful coating. The nail surface should also be smooth and polished (if necessary).
Advice 3: How to fix the legs
The beauty of the female feet and sung mlegged poets. And of course, every woman wants to have perfect legs. But if you change the form of your own women can not (it is the prerogative of plastic surgeons), make their appearance almost perfect by virtue of every. It will only require regular execution of certain procedures.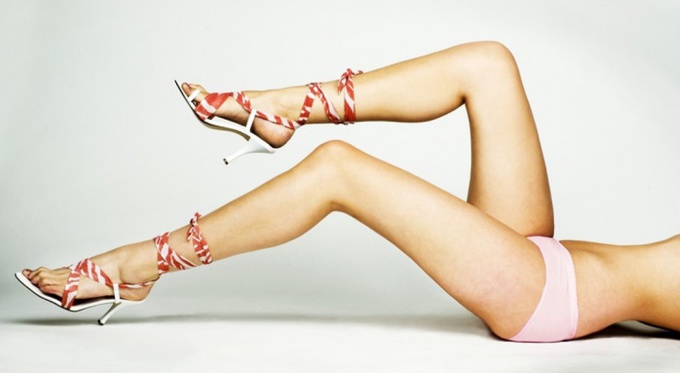 Instruction
To adjust the shape of the feet by using exercise. There is nothing more beautiful slim ankles and toned thighs. And the fat above the knees does not cause the rapture. To do this is to go to fitness club. There are experienced instructors may select exercises. Not necessarily go there all the time - these exercises can be performed at home. But bought a subscription to a fitness club nice disciplinarum, because the house often wants to relax and not to push yourself more and exercise.
If there is no money on fitness, it is necessary to walk more, especially on stairs. This is a wonderful, and most importantly free way to tone leg muscles.
You should take care of the skin of the feet. Quite often women face such a problem as cellulite. It is not necessarily a problem full. And thin is the effect of "orange peel". Scientists have still not determined the cause of the appearance of cellulite. But developed many ways of dealing with it.
You can contact masseur. A good specialist will be able to assess the scale of the disaster and to answer whether he will be able to help and how much time it will require. Remember that one session is not limited. Their amount is defined individually in each case.
Good effect gives massage with application of various anti-cellulite creams or gels. But one of their use of the home can help. Here, too, the main thing – the regularity of application. You can use them together with hand massager. It will promote the resorption of subcutaneous fat formations, further increasing the penetration of useful substances into the skin.
Skin smoothness is achieved by use of various scrubs. Body scrubs usually have larger and more solid particles, compared to the scrubs
of the face
. But in this case you should rely on your own skin. Because the skin on the feet can be sensitive. Scrub helps to remove dead cells of the skin, allowing it to breathe better and updated. Well after it will apply anti-cellulite remedy, as it will better penetrate the skin through open pores.
Do not forget about moisturizing the skin of the feet. After a clean, but loose skin will not cause any admiration. In the summer it can be light moisturiser or lotion. But in winter you should pay attention to more nutritious means. Because of heating and hard water do not contribute to the increase in the degree of hydration of the skin.
So, in conclusion, hair removal. Every woman chooses what method of hair removal it is most suitable. Now modern cosmetology offers many ways of dealing with unwanted vegetation.
Advice 4: How to bring yourself in shape quickly
You need to quickly bring your body in order? You want to gain fitness, to feel the vivacity and good mood? Then straight ahead to follow simple rules that will help you to look beautiful and young!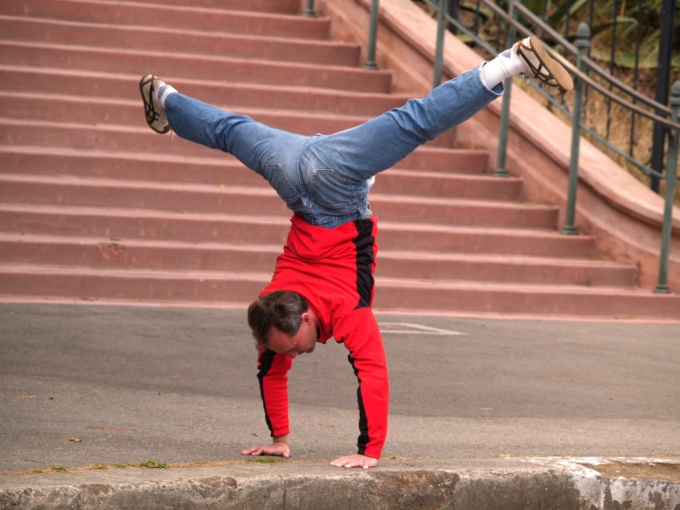 Instruction
Fitness work-outs. Implementation of the plan as possible and at home, and in a special fitness club with instructor. Of course, playing at home less expensive, but the fitness club gives you the opportunity to achieve more effective results. However, if you are capable of rigid self-discipline and self-control, it is possible to do independently.
Daily 30-minute jog will help you quickly and effortlessly bring your body in order. Began gradually with 5-10 minutes of running, gradually increasing the time. Breathing while running should be smooth, the movements are rhythmic and fluid.
Sign up in the pool. Swimming involves all muscle groups, is very beneficial for all body systems, thereby strengthening and bringing our body.Visit a bath, sauna – this procedure helps the release of toxins from your body.
Walking also helps burn excess calories, and that means getting rid of unnecessary kilograms. Where possible, prefer to substitute any mode of transport walking walking. A day preferably take place 5-6 kilometers, and after some time you will notice positive result.
Make your vacation active: replace the seat in front of the TV Cycling or skiing, swimming in the river or a game of tennis.Ditch unhealthy habits – Smoking, alcohol – it all ages and wears out our body.
Reduce in your diet the amount of fats and carbohydrates, let it is dominated by fruits and vegetables.Control the body weight. Regularly weigh yourself, follow these indicators of well-being of the body, like blood pressure, blood sugar levels.
Tempers! In summer, walking barefoot on earth and grass, in winter – obotrites, regularly take a contrast shower. All this will train your blood vessels, and the condition of vessels – an indicator of youth in your body.