You will need
1 Cup warm water
1 tbsp sugar
1 Cup beer
Instruction
Brewer's yeast is a very valuable product. The high content in brewer's yeast organic iron, amino acids, proteins and microelements leads to widespread use of this substance in a health food. This is an effective means to fill the shortage of vitamins in the body. Brewer's yeast — source of b vitamins, containing calcium, magnesium, zinc, iron, vitamin D. All these elements have a positive effect on intestinal function, enhance immunity, reduce cholesterol, improve condition of skin, hair and nails. Already because of this one can cook brewer's yeast at home, but they can be used to bake tasty pies and buns, wonderful treats for friends and family. And optionally and independently acquire beer.
Take enameled saucepan or bowl, pour in a Cup of warm boiled water. Water should not be hot, but room temperature is not enough, bring her to a state of comfortable warm. Stir in water Cup of wheat flour. Stir to avoid lumps. You can use a fork, a culinary whisk or even a blender. Now put the saucepan in a warm place. Close it with a lid. Thus the hostess stand for the sourdough to yeast dough. You can't heat a pot on the stove — the heat should be uniform, but not strong. May fit the classic a place near radiators. But make sure that there was cold air coming from the window. Stand the pan with the flour and water needs 5-6 hours.
After this time, add to the pan with a solution of flour 1 tablespoon of sugar and a glass of beer. Better if it's unpasteurized beer. Again stir the mixture and put in the heat.
When brewer's yeast is ready, pour them in a glass container. Store home brewer's yeast is necessary in the refrigerator.
Useful advice
Of brewer's yeast you prepare the yeast a useful drink. Dry 15 g of black bread, the crackers, pour 300 g of boiling water and let stand for 3 hours. Then pour 45g of the yeast on the stove, heat the infusion up to 70 degrees and cool. Add another 5g of yeast and leave in a warm place for about 8 hours.
Advice 2: How to make homemade yeast
Homemade yeast does not yield a purchase - they are well-raised bakery products, and shelf life may be six months. Among the variety of recipes for making yeast you can choose the one that will have you in mind.

You will need
200 grams of water;
a Cup of flour;
a glass of beer;
tablespoon of sugar.
For the second recipe:
2 potato tuber;
1 tablespoon of water;
1 tablespoon of sugar;
1 teaspoon of salt.
For the third recipe:
dry hops;
water;
1 tablespoon of sugar;
125 grams of flour.
For the fourth recipe:
200 grams of raisins;
1 liter of milk;
1 liter of water;
2 tablespoons of sugar.
Instruction
The most useful and easy to prepare are yeast based beer. To cook, take a bowl and pour it in 200 grams of warm but not hot water. Dilute it in a Cup of flour and allow to steep for 6 hours. Then, add flour to the mass of one tablespoon of sugar and one glass of beer. All this stir and put in warm. As soon as the mass begins to be covered with bubbles, put the yeast in a jar, close the plastic lid and store in the fridge.
To prepare potato yeast, take two potato tuber, peel and grate into a bowl on a small grater. Add one tablespoon sugar, one teaspoon of salt and a tablespoon of water. Mix all ingredients and leave for 12 hours. At the expiry of the yeast are ready to eat.
For making hop yeast, add one part of dry hops in a pot and fill it with two parts hot water. Bring to a boil and cook until until the water volume is reduced by half. Stir from time to time. Strain the resulting broth through cheesecloth, folded in three layers. In one Cup of broth, dissolve one tablespoon of sugar and pour into the bowl. Stirring constantly, add 125 grams of flour. Cover the bowl with a towel and leave in warm for two days. The yeast is ready pour in the banks, as tightly as possible, close the lids and store in the refrigerator.
Another method of making yeast in the home is as follows. Take 200 grams of raisins and wash it in warm water. In a two-liter bottle, pour a liter of milk and add raisins. Pour warm water into the bottle, add two tablespoons of sugar. Wrap the neck of the bottle with gauze folded in 4 layers. After 5 days the yeast will be ready to eat.
Advice 3: How to make brewer's yeast
Brewer's yeast is made on the basis of malt and hops, usually dark in color and slightly bitter taste. The amount contained in them of nutrients, they can serve as an additional source of trace elements, proteins, amino acids and vitamins. These yeasts are widely used in culinary and cosmetic industries, are used for medicinal purposes in the treatment of diabetes, anemia, hypoglycemia, eczema, peptic ulcer, colitis, gastritis etc.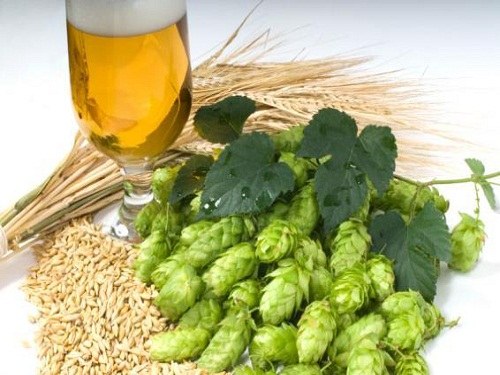 You will need
250 g flour;
250 ml of water;
250 ml of beer;
1 tablespoon of sugar.
For recipe No. 2:
250 ml barley malt;
25 grams of hops;
2 liters of water;
100 g of honey;
100 g of yeast.
Instruction
Recipe No. 1Возьмите a small enamel saucepan (1-2 liters), fill it with 250 ml of settled water (water must defend within a day, otherwise the finished yeast will flake) and heat to 55-60 degrees. The warm liquid begin to add the flour. Do it in small portions, stirring constantly to prevent lumps. The resulting homogeneous mass and cover with cotton towel and leave in a warm place for 5-6 hours.
After the allotted time, slowly pour the present in a mixture of 250 ml of beer, warmed to room temperature and add a tablespoon of sugar. Mix everything well, cover with a tea towel again and leave in a warm place for a day. Then finished the yeast mix well and pour into prepared containers, without adding to the top 1-2 cm close Tightly with lids and refrigerate or put in a cool place.
Recipe No. 2Возьмите enamel pot with a volume of 3 liters, pour it into 2 liter of settled water and bring to a boil. Add the liquid hops, and subtract the gas to low, simmer for 5-6 minutes. Into boiling mixture stir in the malt and continue to cook for another 30-40 minutes. Pop-up hops periodically submerge in boiling water with a spoon. Then cover and leave in a warm place for 2-3 hours.
Through a fine sieve twice, strain the infusion of malt and hops. Hops press through the tight cotton fabric. Put the saucepan on the fire and heat again to the boiling point. Add the honey and cook for 12-15 minutes over low heat, stirring occasionally. Then remove from heat and leave in a warm place for an hour. Then add yeast, mix thoroughly and leave in a warm place for 9-10 hours, so the yeast mass is fermented. The willingness of the yeast can be identified by the following characteristic: they are getting a little fall off and the top stops formed foam. Pour cooked brewer's yeast in the bottles without adding 3-4 cm to the top, and put in the refrigerator.
Advice 4: How to take brewer's yeast with zinc
Brewer's yeast with zinc Supplement are shown as a bracing means and a source of useful elements for the body. The tool has a positive effect on both the appearance and the condition of the internal organs.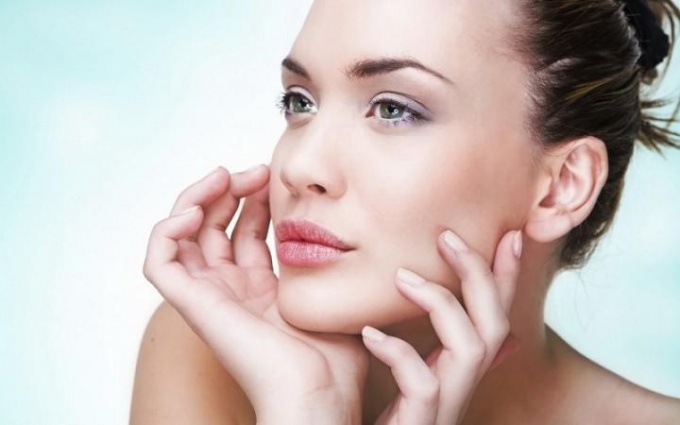 The description of the drug

The composition of brewer's yeast there are a large number of nutrients: vitamins b and e, calcium, magnesium, sodium, iron, copper. In combination with zinc, these components provide an effective action on various systems of the body.

Brewer's yeast stimulate the metabolism and promote the normal work of the cardiovascular system and digestive tract. Included in their composition, the b vitamins strengthen the nervous system. Also, the yeast positively affect the condition of skin, hair and nails, strengthening them and accelerating their growth.

Zinc, present in the composition of the drug, normalizes the functioning of the prostate gland. Also, this element helps to regulate blood sugar levels. Due to its properties, zinc promotes the growth and regeneration of cells. In particular it is a substance having a wound healing effect and accelerates regeneration of the skin. Antibacterial property of zinc helps to cope with pimples and other lesions of inflammation on the skin.


Testimony

Brewer's yeast with zinc taken for the treatment of gipovitaminoz In as well as the lack of zinc in the body. In the complex therapy this tool is used in the treatment of diabetes and anemia. In neurological practice, the product is recommended for neuralgia, and polyneuritis.

In dermatology brewer's yeast with addition of zinc is indicated for treatment of cutaneous diseases. Including the remedy prescribed for psoriasis, eczema, dermatitis, abrasions, skin ulcers of various origins. Also this drug is used for treatment and prevention of acne and pimples.


Usage instructions

Drink brewer's yeast with zinc should during meals – it helps better absorption of this Supplement. The preparation necessary to take 3 tablets a frequency of 3 times a day. The course of treatment is 1 month. To use this tool can adults and children over 12 years.


Warnings

Yeast with zinc should not drink if you are hypersensitive to any of their ingredients. Pregnant and lactating women to take this drug is not recommended. If necessary, the use of this agent during these periods is possible, but only with the permission of the doctor.

When taking brewer's yeast with zinc in rare cases may experience allergic reactions. When they appear, you should either reduce the dosage or suspend therapy.
Advice 5: The benefits and harms of brewer's yeast
Brewer's yeast – a living fungal organisms. Their unique composition and properties constantly under debate. Some want to be treated by them from all diseases, while others categorically reject their use. But if the yeast are healthy, as they say and write? And can they really be cured?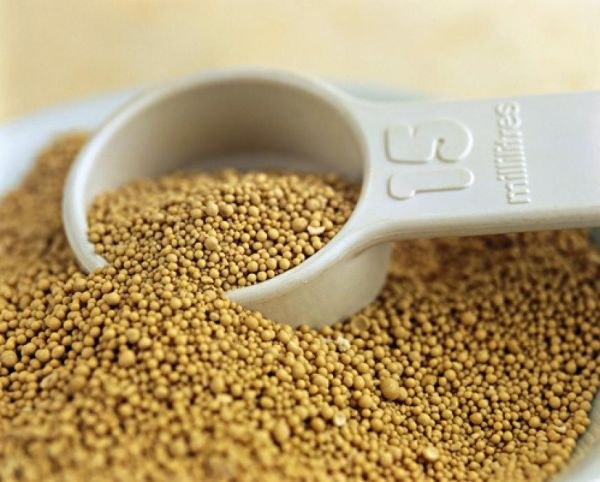 What is it - yeast
The composition of brewer's yeast can be found:
proteins;
- B vitamins, E, PP;
- carbohydrates;
- potassium;
- chrome;
- zinc;
calcium;
magnesium;
fats;
- amino acids and more.
Often brewer's yeast comes in tablets or used in Supplements. They are accepted to strengthen the immune system as a preventive agent in some diseases. Yeast try to treat boils, gastritis and ulcers, skin diseases (acne) and even diabetes.
Normalizing the digestive tract, the yeast is removed harmful toxins from the body, including radioactive. Metabolism comes back to normal, skin eruption will disappear. Reception yeast recommended for children suffering from loss of appetite or low weight. For this purpose they are eaten together with dairy products, in particular with sour cream.
Yeast often advised to take people who have observed the lack of chrome. To make up for the daily dose of this element is able one tablespoon of brewer's yeast.
It is interesting to note that brewer's yeast is used for the treatment of alcoholism.
As a cosmetic remedy yeast used for strengthening and hair growth. Also there is a positive effect on the nail tissue. In cosmetics they are administered in the composition of masks and shampoos.
How to use brewer's yeast
To get the maximum benefit from the use of yeast, they were mixed with bran, water and sugar. This composition is taken in a slightly heated state.
To diversify the use of the yeast product, adding it to various dishes. In this case, one serving 30 to 40 ml of liquid funds.
Prepare yeast mixture by yourself is possible as follows. Must live in (liquid) yeast, add salt, put on very low heat to evaporate half. To prepare this composition should take:
- 500 ml of live (liquid) yeast;
- 10 grams of salt.
Dry yeast take over once at 25 grams (2 teaspoons) of pre-filling them with warm milk or water (half a Cup).
What damage is caused by yeast
Intake of dietary Supplements or other products containing brewer's yeast is conducive to the rapid recruitment of extra pounds. And this is a very negative factor for women. Often can be observed while taking this substance fluid retention in the body. This can cause edema.
Contraindicated drugs with the content of brewer's yeast people suffering from diseases such as gout and kidney failure. When consumed you may experience the following side effects: indigestion, diarrhea, bloating, accompanied by severe belching, allergic skin rashes. Therefore, any use of such drugs should be sure to coordinate with your doctor.