You will need
gardening tools (shovel, hoe, rake);
- agricultural lime;
the seeds of cruciferous plants;
- chemical products;
- respirator, gloves.
Instruction
If you decided to fight with the horsetailOhm mechanical means, i.e. digging, weeding and loosening the soil, you'll have to do it carefully. You should carefully choose the roots, and in any case not to leave them within your land, and make its borders or put in the compost pile. (Thrown to the ground, the weeds can take root and form new stems). But even after the most careful tillage and "combing" of rhizomes you definitely will not reach the deep-lying roots, they, alas, remain in the ground and sprout with renewed vigor. That is why the traditional method of weed control – weeding, that is, superficial processing of the soil, is ineffective. However, early spring is still cut hoe shoots of horsetailand representing the brown spore-bearing appendages, without waiting for the weeding of cultivated plants, planted or sown in this place.
Because horsetail grows in acidic soils should reduce their acidity. This can be achieved by soil application of lime materials. These include calcite, dolomite, limestone, waste products of sugar production, slaked lime, etc. However, in this method there is a risk of significant reduction of nutrients in the soil, since the application of lime, fertilizer nutrients are not reproduced. If you decide to use this method, carefully read the instructions for use of lime concrete material and strictly follow the proportions listed therein.
Horsetail is not "friendly" with plants of the "cruciferous", such as winter rape, oil radish, white mustard, rocket and others. Their root allocation inhibit weeds and condemn them to total loss. Sow crucifers at the end of the harvest season and beyond, preparing the soil for next year. If you can't find seeds of these crops, sow winter rye – it also has a shiny "sanitary" properties.
Chemical method. Make the soil an aqueous solution of the herbicide Titus (read the instructions carefully). As "adhesive", add the soap solution or the drug Partrade 90. These herbicides do not harm the potatoes and other crops, while the horsetail and other weeds (sow Thistle, Stellaria, galinsoga, Wheatgrass) destroy the good. On the timing of the application, read the instructions.
Will help to get rid of the horsetailand field, and an aqueous solution of roundup. This powerful drug is able to destroy all weeds on the surface of the soil and in the soil, because it has the property to penetrate into the root system. This is especially important for the extermination of weed forming and rhizomatous weed species, one of which is horsetail field.
Useful advice
Do not leave your land unattended and after harvest. When new shoots of horsetail destroy them immediately. This will facilitate their fight with the weed for next year.

If you chose the chemical method, select for spraying in the late afternoon. The wind at this point should not be, a cloudy, quiet night is the perfect time. In advance stock up on respirator, rubber gloves, spray bottle. Work carefully, without haste.
Advice 2 : How to make horsetail
Horsetail is a perennial plant of the family howevah. In folk medicine uses the aboveground part of medicinal plants in the form of decoctions, infusions and tinctures for the treatment of various diseases associated with heart failure, to improve water-salt metabolism, with external and internal bleeding, malignant tumors, kidney disease.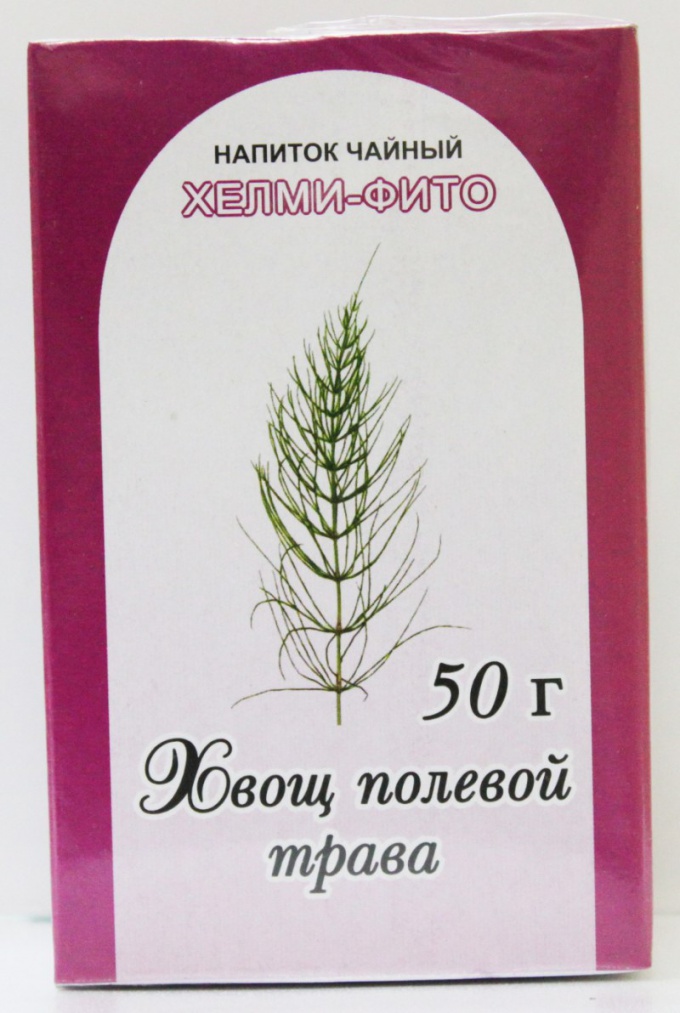 You will need
- dry raw material is horsetail;
thermos;
- boiling water;
- tablespoon;
- a sieve or gauze;
- rubbing alcohol;
- capacity of dark glass.
Instruction
Use horsetail as a diuretic, in cardiac and renal edema, for the treatment and prevention of colds and viral infections, for the prevention and treatment of stones and sand in kidneys. Use the infusion or decoction of horsetail with food poisoning, poisoning by salts of heavy metals, in alcoholic or narcotic intoxication.
For the treatment of kidney stones prepare an infusion of horsetail. To do this, take 1 tablespoon chopped dry raw materials, pour half a liter of boiling water, infuse 1 hour, strain, wring, take 2 tablespoons 3 times a day, regardless of meals. Spend a course of treatment for three months.
For the treatment of tonsillitis, adenoids, chronic rhinitis, prepare an infusion of horsetail. To do this, place 3 tablespoons of dry raw material into a thermos, pour 1 liter of boiling water, infuse 5 hours, filter, press, gargle with a warm solution rinse throat or nose. The treatment can be lengthy.
For the treatment of oncological diseases, tuberculosis, internal bleeding, pleurisy, dysentery, disorders of metabolism, prepare a decoction of horsetail. To do this, place 2 tablespoons of dry raw material in a container, pour boiling water in 750 ml, cook on a steam bath for 30 minutes, strain, wring, bring the broth to the original volume. Take 3 tablespoons 4 times a day 1 hour after meals. Continue treatment for 2-3 months.
To prepare a tincture of horsetail, place 1kg of the dry crushed raw materials into a container made of dark glass, pour one liter of rubbing alcohol, put in dark cool place for 30 days. After this time strain the infusion, pour into a sterile bottle made of dark glass and store in the fridge. Take 20 drops diluted in 100 ml of water, 4 times a day for 2 months. A tincture you can take for all diseases which can be treated by infusion and decoction.
Useful advice
Do not forget that intake of horsetail may cause allergic reactions. Also, it is not recommended if you are hypersensitive.
Advice 3 : How to make horsetail
The horsetail field , a perennial rhizomatous herb up to 60 cm for medicinal purposes, harvest the vegetative shoots of the second generation during June-August. The plant found proteins, bitterness, flavonoids, alkaloids, mineral salts. And acids – malic, oxalic and Aconitum, carotene, vitamin C. Horsetail is considered radical diuretic in the treatment of diseases that are accompanied by congestion.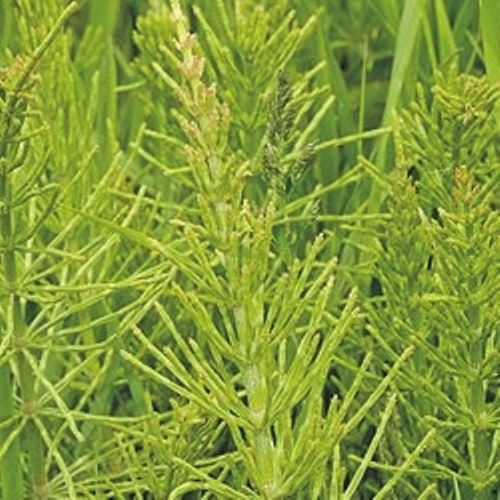 You will need
- horsetail;
- boiling water.
Instruction
For the prevention of infectious diseases, excretion of salts of heavy metals prepare an infusion of horsetail. 2 teaspoons powdered herb horsetail pour 0.2 liters of boiling water, insisted in an hour, drink small SIPS throughout the day. The course of treatment – 5-7 days.
For rinsing in inflammatory processes in the oral cavity, the treatment of festering wounds, ulcers prepare a decoction of horsetail. Tablespoon chopped herbs pour the horsetail evening with 350 ml of cold water. In the morning, putting on a slow fire, boil for half an hour. Cool, strain. Do lotions on the affected areas of the skin three times a day. The throat should gargle 5-6 times a day. The course of treatment – 5-14 days depending on the need.
In diseases of the bladder, lung disease, internal bleeding, gallstones, malaria, rheumatism and gout prepare an infusion of horsetail. 4 teaspoons chopped herbs pour 500 ml of boiling water in a thermos and insisted for 2 hours, filter. Drink the filtrate in the course of the day in small SIPS. The course of treatment – up to three weeks.
To strengthen hair, improve their structure and accelerated growth of prepare a decoction of horsetail. Take 30 grams of chopped herbs and Bay it in the evening 500 ml of cold water, infuse till morning. In the morning, put on a slow fire and bring to a boil, simmer for half an hour. Allow to brew for 4 hours and then filter. After each wash hair rinse them for two months.
Note
Horsetail is contraindicated in patients with nephritis due to irritation of the kidneys silicic acid contained in large amounts in this plant.
Useful advice
Decoctions and infusions of horsetail have antimicrobial, anti-inflammatory, wound healing, hemostatic and anthelminthic action. Enhance the body's immunity. Colloidal properties of horsetail prevents the formation of uric acid.