You will need
- hoe;
knife;
- ammonium nitrate.
Instruction
The fight with thickets of sea-buckthorn start in early spring with the spring digging the garden and cleaning her roots. Do not fertilize the soil in advance, do it just before planting the seedlings or seeds.
The younger sea-buckthorn wikicite hoe and cut with a knife. To prevent the formation of new shoots of sea buckthorn is possible only with careful cutting. If you leave a stump, the remainder dormant buds instead of one cut of an escape there are several new, and growing very actively.
Try also to plant near buckthorn groundcover, and the space between it and other trees and garden beds to plant the grasses. This will prevent the shrubs to spread to further territories.
If you want to completely destroy the buckthorn, take the package of 1 kg. of ammonium or of sodium nitrate dissolved in 2 litres of hot water and this solution pour the root of the tree. After a couple of days sea-buckthorn berries will begin to "burn out" on the eyes. Note that this solution kills all life on the distance of 1,5-2 meters from the watering, so be careful and don't touch the fruit trees and garden beds. Work is necessary only in special gloves, otherwise you will get a chemical burn.
Applying to combat buckthorn different chemicals, don't forget about the safety rules and do not exceed the recommended proportion. Wear your respirator, gloves and clothing with long sleeves. This will help you to avoid poisoning with herbicides. After spraying the shoots of sea-buckthorn and soil where it grows, chemicals be sure to wash your hands thoroughly.
If you want to not destroy sea buckthorn, just to protect it from further spreading, make sure the soil fertilizer under it. Usually buckthorn is spreading at the site, if not satisfied with the condition of the soil, then it begins to look for better land.
Advice 2: How to get rid of chicken pox
Childhood disease
chickenpox
very often does not spare adults. But if the kids tolerate it, in General, quite easy, the more senior you have more difficult, especially since this infection can cause significant damage to the appearance. If scars are formed, to get rid of them is sometimes very difficult, though not impossible. For this there are different ways.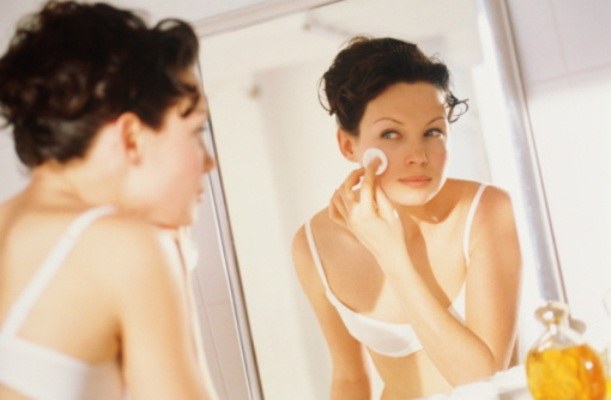 You will need
- vegetable oil;
- oil of rosemary, calendula, lavender, geranium, myrrh, peppermint, clove.
Instruction
Try to apply the ointments or creams that contain only natural ingredients. For example, sea-buckthorn or Shilajit. If they contain antibiotics or strong chemical components, can you bring the skin and body as a whole more harm because they are threatened with loss of immunity, Allergy or other skin diseases.
To improve the condition of the skin, use a cream with collagen.
After you have chickenpox, try to protect your skin from the sun (cover the face from it or apply sunscreen) and use of the Solarium.
Supplement your diet with foods high in vitamins A and E, which positively influence the skin condition.
Signs of chickenpox will not be visible, if you use a good concealer and corrector.
Stains and scars try to escape with the help of some folk remedies. For example, you can use this mixture: take a teaspoon of vegetable oil, a few drops of rosemary oil and a drop of essential oils of peppermint, clove and lavender; RUB it to the affected skin areas several times a day.
Lubricate the damaged skin and old scars with a mixture of such aromatic oils: a tablespoon of the almond, tea – calendula oil, two drops lavender and geranium oils, a drop of myrrh and a capsule with vitamin E. Lubricate the problem areas twice a day for a month.
Surface scars are successfully removed with the help of d'arsonvalization. This procedure uses high-frequency pulse currents of low intensity. It increases blood circulation, cellular nutrition, and seals gradually resolve.
If ospinki small, you can try to remove using chemical peels based on fruit acids, and also with the help of microdermabrasion.
For getting rid of scars take in the beauty of the injection-based gel containing hyaluronic acid. But, unfortunately, this provides only a temporary effect because over time, the drug is absorbed.
To get rid of serious scars will help in a beauty clinic with laser skin resurfacing of the face.
Useful advice
Of course, it all depends on the condition of your skin. If the problem looks serious, then take action, of course, necessary. But, you may not need radical ways of getting rid of the traces of this infection. Do not rush to resort to cosmetic clinics. Most people who had chicken pox, after a year or two I do not remember, where were these traces.