You will need
- hoe;
knife;
- ammonium nitrate.
Instruction
The fight with thickets of sea-buckthorn start in early spring with the spring digging the garden and cleaning her roots. Do not fertilize the soil in advance, do it just before planting the seedlings or seeds.
The younger sea-buckthorn wikicite hoe and cut with a knife. To prevent the formation of new shoots of sea buckthorn is possible only with careful cutting. If you leave a stump, the remainder dormant buds instead of one cut of an escape there are several new, and growing very actively.
Try also to plant near buckthorn groundcover, and the space between it and other trees and garden beds to plant the grasses. This will prevent the shrubs to spread to further territories.
If you want to completely destroy the buckthorn, take the package of 1 kg. of ammonium or of sodium nitrate dissolved in 2 litres of hot water and this solution pour the root of the tree. After a couple of days sea-buckthorn berries will begin to "burn out" on the eyes. Note that this solution kills all life on the distance of 1,5-2 meters from the watering, so be careful and don't touch the fruit trees and garden beds. Work is necessary only in special gloves, otherwise you will get a chemical burn.
Applying to combat buckthorn different chemicals, don't forget about the safety rules and do not exceed the recommended proportion. Wear your respirator, gloves and clothing with long sleeves. This will help you to avoid poisoning with herbicides. After spraying the shoots of sea-buckthorn and soil where it grows, chemicals be sure to wash your hands thoroughly.
If you want to not destroy sea buckthorn, just to protect it from further spreading, make sure the soil fertilizer under it. Usually buckthorn is spreading at the site, if not satisfied with the condition of the soil, then it begins to look for better land.
Advice 2: How to get rid of the stump
When buying a suburban area, or in the process of using it rarely, but sometimes it is necessary to remove an old or new stump from felled tree. You can, of course, to make a chair or table. But often require complete removal. It can be used as a mechanical and chemical method.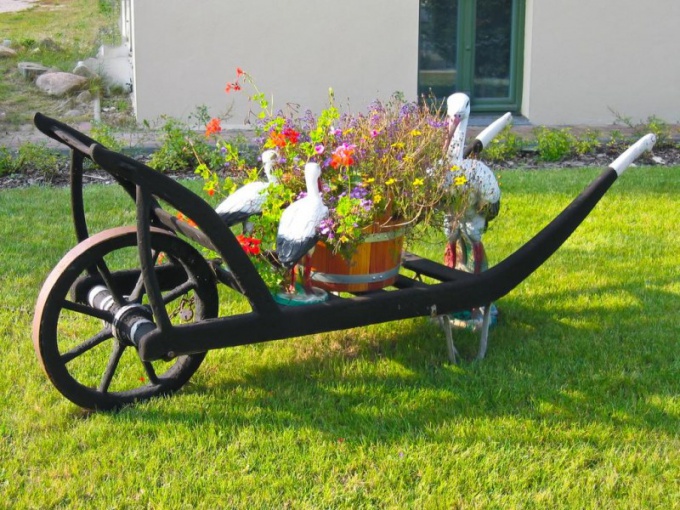 Instruction
Remove the stump manually. To do this, it should be apkopoti from all sides, chopping off the roots with an axe. Such work is difficult and likely unsustainable for the elderly.
Make in the stump hole with a diameter of 5-8 cm and a depth of from 10 to 30 cm, Pour into it the potassium nitrate, tamp, fill with water and close tightly. Surgery should fall. After the spring will open the hole, pour diesel or kerosene and burn. Stump and roots will burn to ashes. The place where he was digging. This method is not suitable strictly for peat soils. This is due to the fact that could begin an underground combustion of the soil, which is almost impossible to extinguish.
Purchase in trading network of the herbicide "roundup", 3 vials. Without diluting liquid, pour it to the stump, cover or wrap it tightly. In a year it will rot, and it can easily be removed from the site.
Use of biological method: spread on the stump mushrooms. The stump should be planted with mycelium, for example, the oyster mushroom, or Armillaria. In the first case, it can be purchased in the mushroom farms. The second summer in the woods on stumps. To do this in a place where a lot of mushrooms, cut pieces of wood. Drill to remove the stump holes and lay in them the mycelium. To prevent drying, sprinkle the holes with moss and close branches. Sowing hemp mushrooms need to carry out during the vegetation period, except for hot and dry days. Fungi feeding on organic substances, will destroy in a few years the structure of the wood.
Take coarse salt and liberally sprinkle it stump. Gradually soaking, the wood will begin to break down. In a year the stump will be completely rotten. In this case, the neighborhood will suffer, and soil. In this regard, such a method of use where the land will not be used for planting.
Advice 3: How to quickly get rid of hemorrhoids
Hemorrhoids – common disease, among women and among men. But not every person is drawn on this occasion in the hospital. Without proper treatment the symptoms become more pronounced, which can lead to the operating table. Accordingly, the fast recovery can not be and speeches.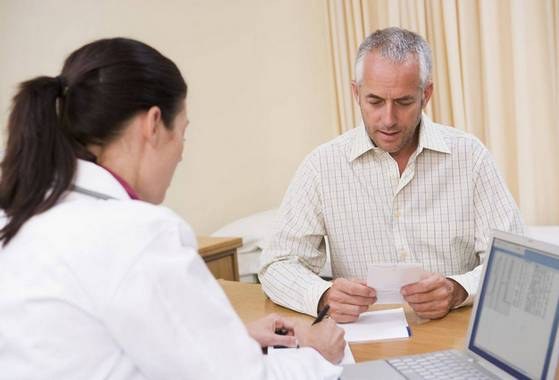 You will need
- rectal suppositories;
- blood-thinning drugs;
- medicinal herbs;
- raw potatoes;
- sea buckthorn oil.
Instruction
Refer to the proctologist, if you are plagued by unpleasant sensations in the anus. If left untreated, can develop hemorrhoids, which often have to excise. If the disease was diagnosed at an early stage, you will be prescribed medication. It consists in taking blood thinning drugs, and special candles. To pick up funds by yourself is impossible, this can only be done by a doctor.
Eat only soft foods that contains a minimum of ballast substances. Totally abstain from eating spicy food and pickled vegetables and fruits. To improve bowel movements, drink, jelly, decoction of flax seed and natural juices.
On the background of the main treatment and ancillary spend in order to get rid of the disease. Wash the potatoes and grate them with the skin. The resulting slurry wrap in gauze and apply to anus. If you have internal hemorrhoids, make a candle from raw potatoes. Enter them before going to sleep.
Take sitz baths with herbal decoctions. When bleeding, helps the nettle. Boil 4 tablespoons of chopped herbs in a liter of boiling water, leave for about an hour. Strain and dilute with warm boiled water to 3-4 liters of infusion. Pour it into a wide basin and sit in it for 15-20 minutes. To remove itching and burning will help a decoction of sage, Bur marigold and St. John's wort. Brew them the same way.
Lubricate hemorrhoids sea buckthorn oil – these will help relieve itching and inflammation. Can use rectal suppositories, containing the extract of sea buckthorn. Consult before applying them with your doctor.
Do not lift weights, as this can lead to the loss of nodes. Exercise, to improve blood flow in the veins. In most cases, to the emergence of hemorrhoids leads a sedentary lifestyle, intake of alcoholic beverages and irregular meals. If possible, exclude the influence of adverse factors on your body.
Advice 4: How to get rid of chicken pox
Childhood disease
chickenpox
very often does not spare adults. But if the kids tolerate it, in General, quite easy, the more senior you have more difficult, especially since this infection can cause significant damage to the appearance. If scars are formed, to get rid of them is sometimes very difficult, though not impossible. For this there are different ways.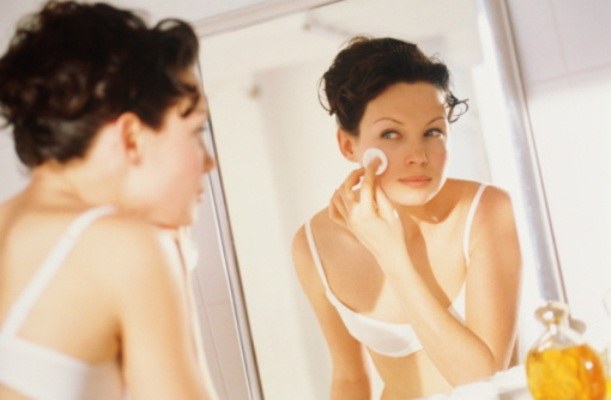 You will need
- vegetable oil;
- oil of rosemary, calendula, lavender, geranium, myrrh, peppermint, clove.
Instruction
Try to apply the ointments or creams that contain only natural ingredients. For example, sea-buckthorn or Shilajit. If they contain antibiotics or strong chemical components, can you bring the skin and body as a whole more harm because they are threatened with loss of immunity, Allergy or other skin diseases.
To improve the condition of the skin, use a cream with collagen.
After you have chickenpox, try to protect your skin from the sun (cover the face from it or apply sunscreen) and use of the Solarium.
Supplement your diet with foods high in vitamins A and E, which positively influence the skin condition.
Signs of chickenpox will not be visible, if you use a good concealer and corrector.
Stains and scars try to escape with the help of some folk remedies. For example, you can use this mixture: take a teaspoon of vegetable oil, a few drops of rosemary oil and a drop of essential oils of peppermint, clove and lavender; RUB it to the affected skin areas several times a day.
Lubricate the damaged skin and old scars with a mixture of such aromatic oils: a tablespoon of the almond, tea – calendula oil, two drops lavender and geranium oils, a drop of myrrh and a capsule with vitamin E. Lubricate the problem areas twice a day for a month.
Surface scars are successfully removed with the help of d'arsonvalization. This procedure uses high-frequency pulse currents of low intensity. It increases blood circulation, cellular nutrition, and seals gradually resolve.
If ospinki small, you can try to remove using chemical peels based on fruit acids, and also with the help of microdermabrasion.
For getting rid of scars take in the beauty of the injection-based gel containing hyaluronic acid. But, unfortunately, this provides only a temporary effect because over time, the drug is absorbed.
To get rid of serious scars will help in a beauty clinic with laser skin resurfacing of the face.
Useful advice
Of course, it all depends on the condition of your skin. If the problem looks serious, then take action, of course, necessary. But, you may not need radical ways of getting rid of the traces of this infection. Do not rush to resort to cosmetic clinics. Most people who had chicken pox, after a year or two I do not remember, where were these traces.