You will need
- appropriate shampoo and conditioner, --- sturdy comb,
- elastic band for hair
- rim
- vitamins.
Instruction
Prepare yourself mentally for the upcoming tests. Growing hair is a very unusual and uncomfortable, they stick out in all directions, climb in the face, tickled his neck. It will take some time before they will settle down as it should.
Prepare counter-arguments to the perplexed relatives, friends and colleagues who definitely torment you with questions, stereotypes and persuasion to get a haircut. In their speeches, even can get caught N. V. Kulikovskaya grain from the "You're not coming." Be strong! Started to grow hair very few people go, but longhairmen are usually very annoying others their freedom.
Determine your hair type (dry, oily, normal) and their structure (straight, wavy, curly). Learn the procedure to care for them. You may need additional tools for hair care, in addition to the usual shampoo or even medical intervention. There is nothing to be ashamed of.
To speed up hair growth will help special vitamins that nourish hair follicles, and scalp massage. If you keep forgetting about these procedures, no trouble. The hair will still grow, just slower. A massage can be partly replaced by intense scratching.
Remember that the man with long hair attracts attention, and it requires. How will you produce the impression, is entirely up to you. Watch out not only for hair but for all its appearance - posture, clothing, manner of speech, facial expression. You stand out from the crowd, and any fault in your way noticeable brighter.
Note
Mowing will not speed up hair growth. You can experiment with the shape, grow back hair, but the increase in the length of this delay.
Useful advice
Use rim to grow hair less interfere. This makes it much easier to transition from short hair to long. When you start to collect them in the tail, remember that rubber band hurt the hair. Give them some rest.
Advice 2 : As a man to grow long hair
Some men, long hair is much more than the usual short haircut. Long hair helps a man stand out, emphasize its individuality and style.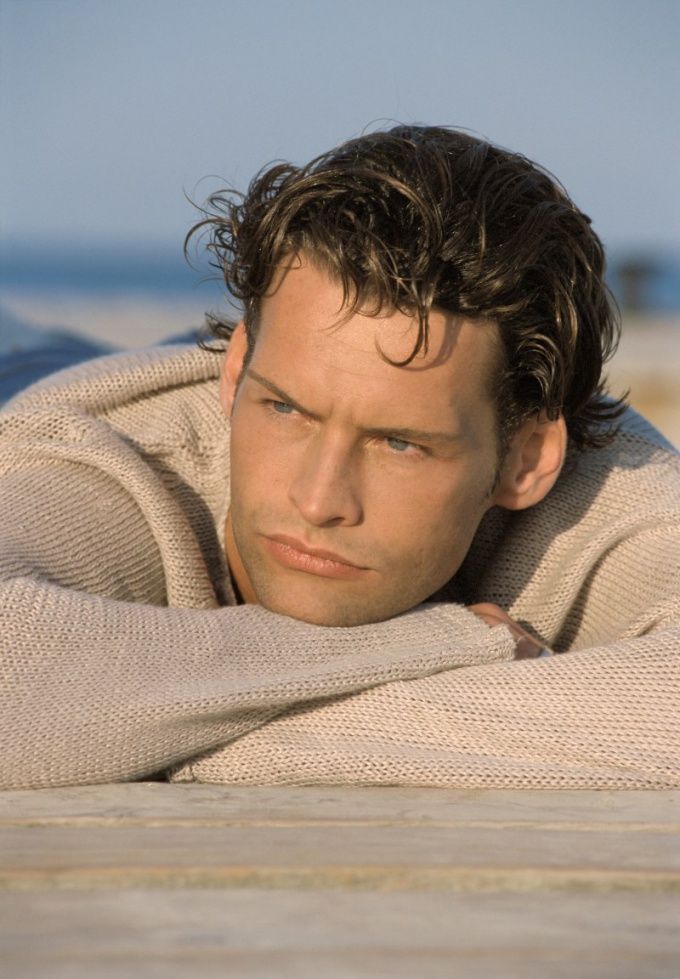 Instruction
Select your type of hair quality shampoo for men. Correctly chosen remedy will help you
faster
to grow long
hair
. To wash a head should, to the extent necessary. If you are the owner of oily hair, wash can be daily. Don't forget that dirty
hair
look sloppy, look terrible, so watch out for their purity.
Do a scalp massage, it promotes blood flow to the hair follicles. Due to this they get the necessary nutrients and hair grow much faster. A massage can do a special soft brush or hands.
Visit the hair salon. If the time to cut off the split ends, long hair will be much faster. Carry out the procedure should be 2-3 times a month, it is most effective haircut hot scissors.
Follow the diet, the body must receive all the necessary nutrients and vitamins, depends on the health of the hair and their growth. Perhaps you should take vitamin complexes.
Swipe the course of treatment hair masks. Promote fast growth of hair mask of castor oil or burdock. The oil should be warmed up, and then RUB in a circular motion in the scalp. Keep the mask should be in the next hour, then rinse with warm water and shampoo. All you need to spend ten treatments once a week.
Use drugs that stimulate hair growth. To choose the suitable therapeutic tool to help the doctor-cosmetologist.
Avoid stress and refrain from harmful habits. Constant stress, Smoking and alcohol adversely affect the condition, and this causes hair breakage, not grow, falls out.
Advice 3 : Why do men grow long hair
In the modern society can often be found inadequate reaction to people, stand out from the crowd. The interesting thing is that women have forgiven a lot — hardly a surprise with the face piercings, colorful tattoos, or colored hair. But man, to call attention to yourself enough to grow long
hair
.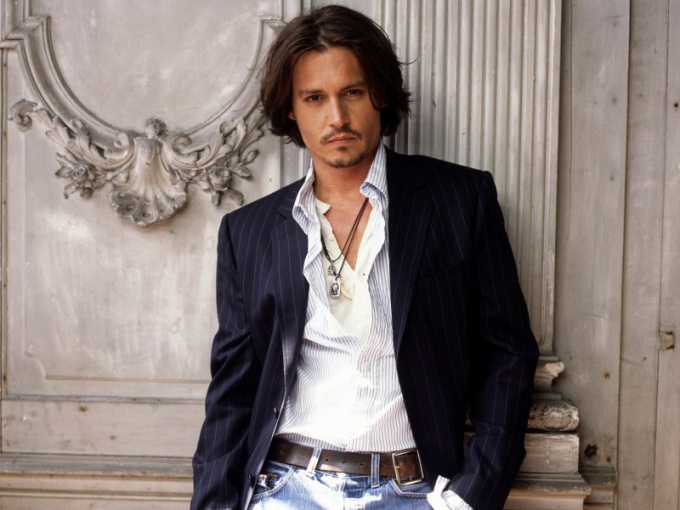 The story is long men's haircuts


The first mention of men with long hair — the legends of different tribes of Indians and Africans that are far away from each other. In many tribes, men had to grow their hair almost from childhood, clipping only after defeat in battle. Most of the men wore tails or long braids in the waist, and hair, cut shorter than shoulder length, was a stigma.

In the middle Ages men's long mane was considered a luxury item and indicated aristocrat. Because of the unsanitary conditions allow long hair could not everyone, as it required careful maintenance and time-consuming — not all men will agree to waste precious time on such nonsense. After the introduction of the fashion of wigs, it was decided to be cut short, so to wear a wig for long hair extremely uncomfortable. Despite the fact that the artistic elite rebelled against the rules even then, and short hair quickly became fashionable, the owners of long hair is still respected, and treated them with tolerance.

To date, is adopted to grow hair Christian priests. To accurately determine the roots of this tradition is difficult, but most researchers argue that therefore, the clergy wanted to be closer to Jesus Christ, bearing a rather long hair.


Subculture or fashion?


Today, meet on the street, a grown man with long hair (especially longer than shoulder length) is difficult. Returns fashion lush beards, vintage men's clothes and long hair while staying out of the way — it is difficult to imagine a reputable businessman, head of a large company with a powerful scythe or tail.

Such variations undoubtedly occur, but in our time, long hair was a sign of a creative, vulnerable and sometimes slightly crazy nature of not wanting to live by the rules of society. It is not surprising that this attribute is resort, some youth subculture.

Should only remember about the hippie movement that arose in the last century, but still popular. Hippies believed all people are equal, so men could grow long hair. In addition, hippies believed that long hair helps them to be closer to nature and get more signals and positive energy from the cosmos.

Also known subculture, whose members were made to wear long hair is Goths, rockers and metalheads. The first two is no particular rule with regards to hair and everyone chooses according to their taste, but Metalist would not be considered "hardcore" (hard) without the long mane, which can be effectively waving during performances, or simply dancing to your favorite song.

Fashion long mens hair originated from ancient times, leaving on the back burner, then appearing again. In the age of computer technology, the men let go of long hair, wanting to show their creative nature and unique personality, escape from your everyday routine.